TOP TEN HIDDEN TREASURES
Many people are familiar with the well-known attractions that make up Bucks County, but with 622 square-miles of landscape, this region is home to a lot more than meets the eye. From small-town shopping and classic theaters to scenic state parks and historical monuments, Bucks County, PA is full of hidden treasures just waiting to be discovered.
For more Bucks County attractions, head to VisitBucksCounty.com/Things-To-Do.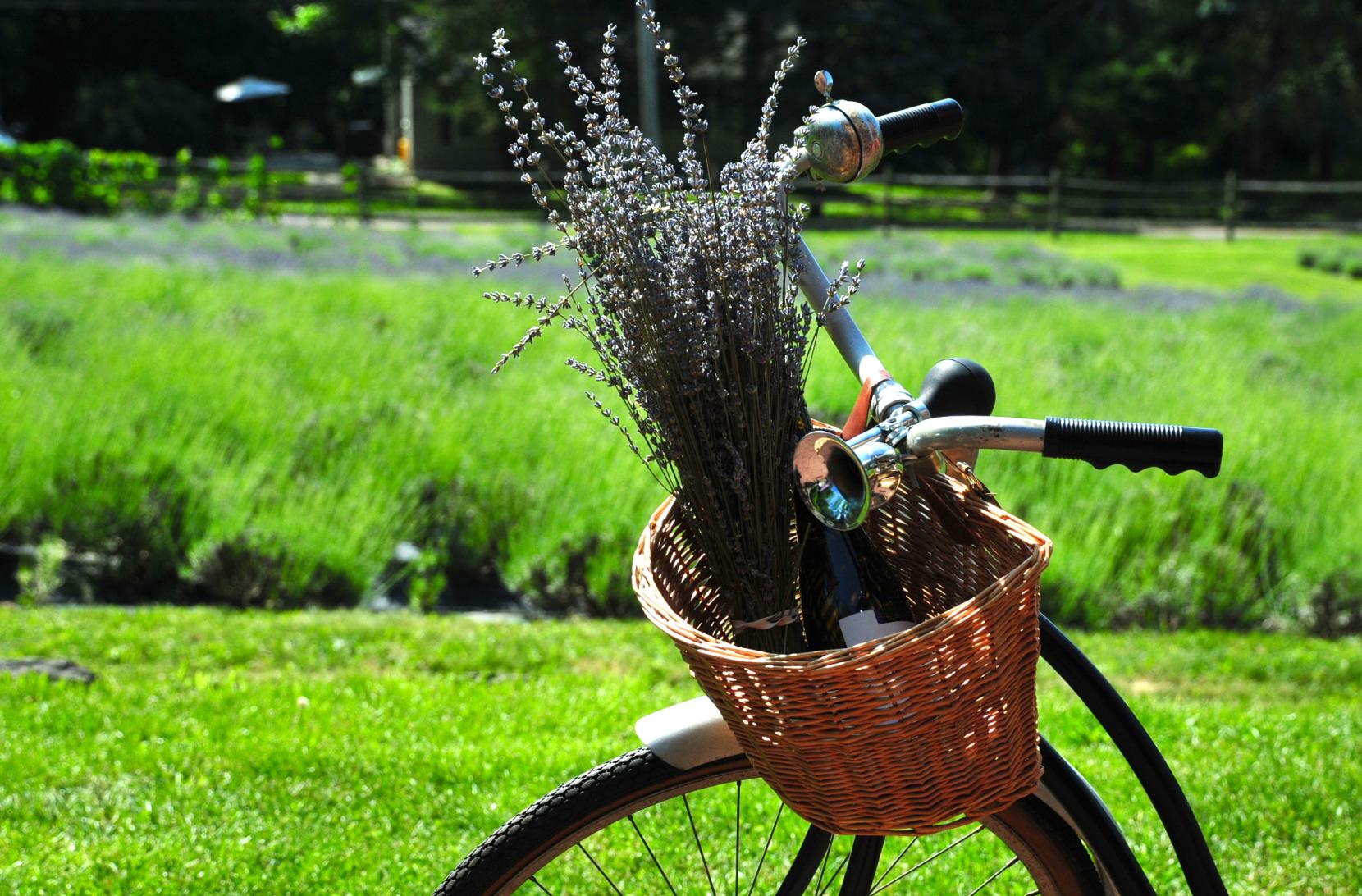 Peace Valley Lavender Farm
1. Anyone heading through the Doylestown area of Bucks County, PA may be greeted with the sweet smell of lavender in the air, but not many know why. Peace Valley Lavender Farm comes to life in June and July with fields full of lavender plants that create a beautiful sensory experience. The on-site gift shop is open year-round selling products made from the farm's own harvest including bath and body products, culinary supplements and sachets to fill your home with the plant's enticing scent.
2. Home to more than 14,000 acres of grape fields, the state of Pennsylvania ranks fourth in the nation for grape production and seventh for the production of wine, thanks to its moderate climate and fertile land. While the rolling hills and green pastures of Bucks County are beautiful to behold, they also produce some of the best-tasting wines in the state. Many people have heard of the wineries that make up the Bucks County Wine Trail - a collection of nine wineries that produce their own wines and offer vineyard tours.
3. With its long history, it seems only natural that Bucks County is home to a variety of ghostly haunts. For a chance to have a supernatural experience, join a group for the Ghost Tours of New Hope. Take a lantern-lit stroll through the moonlight and learn all about the historic events that occurred at each location and look for the historic figures who never left them, including the phantom hitchhiker who passes by the Delaware Canal Tow Path and even Aaron Burr who stares at passersby with sightless eyes.
4. Guests to Bucks County may be familiar with the site where General George Washington made his heroic crossing of the Delaware River on Christmas night in 1776, Washington Crossing Historic Park, but this is not the only nearby historic site paying homage to America's first president. Bowman's Hill Tower was built between 1929 and 1931 in commemoration of General Washington and his army for their critical contribution to the Revolutionary War and is located just a few miles away from the park. Visitors who climb to the top of the 125-foot tower are greeted with an amazing view of the 14 miles of landscape that stretches out below and can see all the way to Trenton, NJ on a clear day.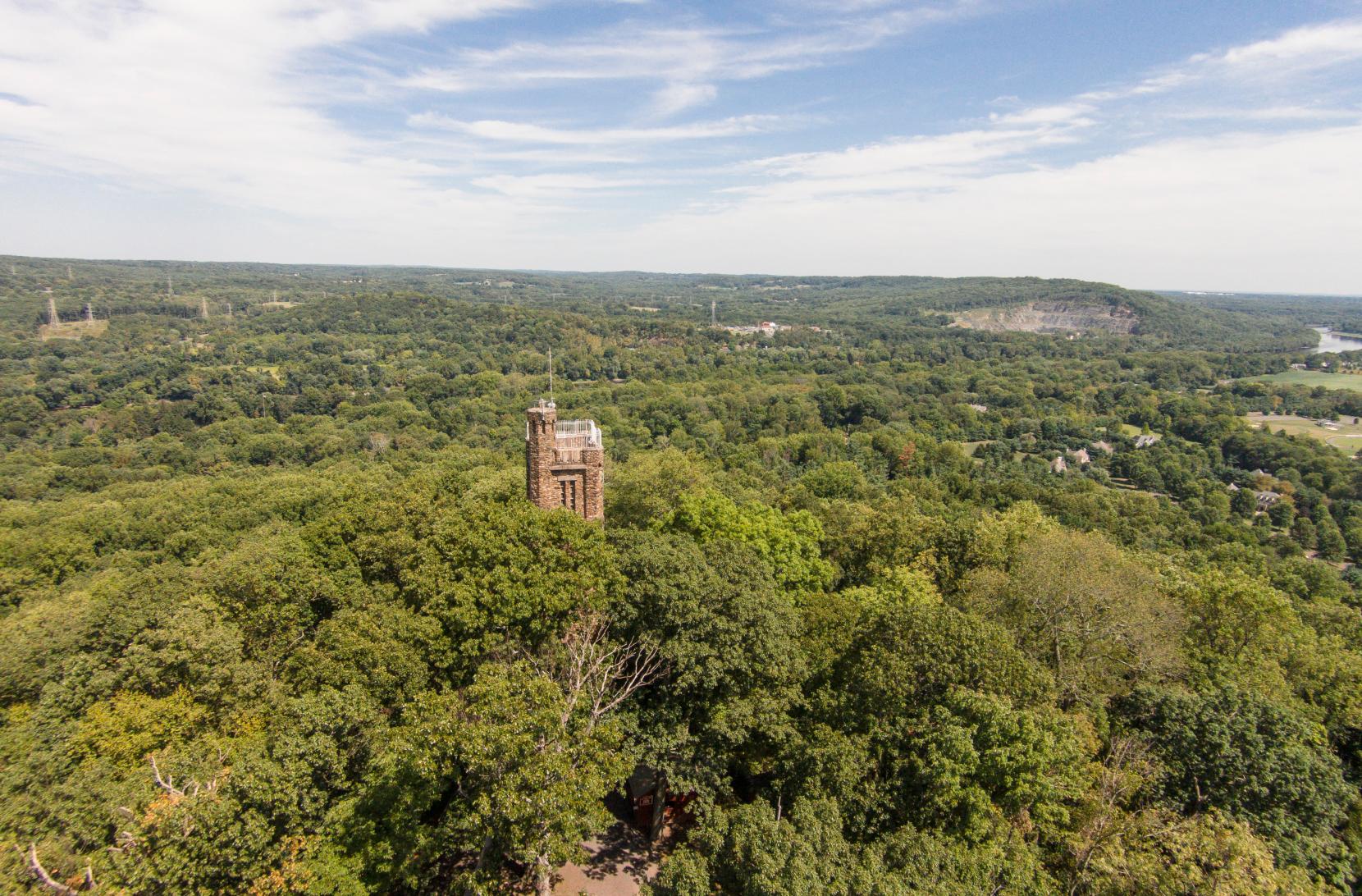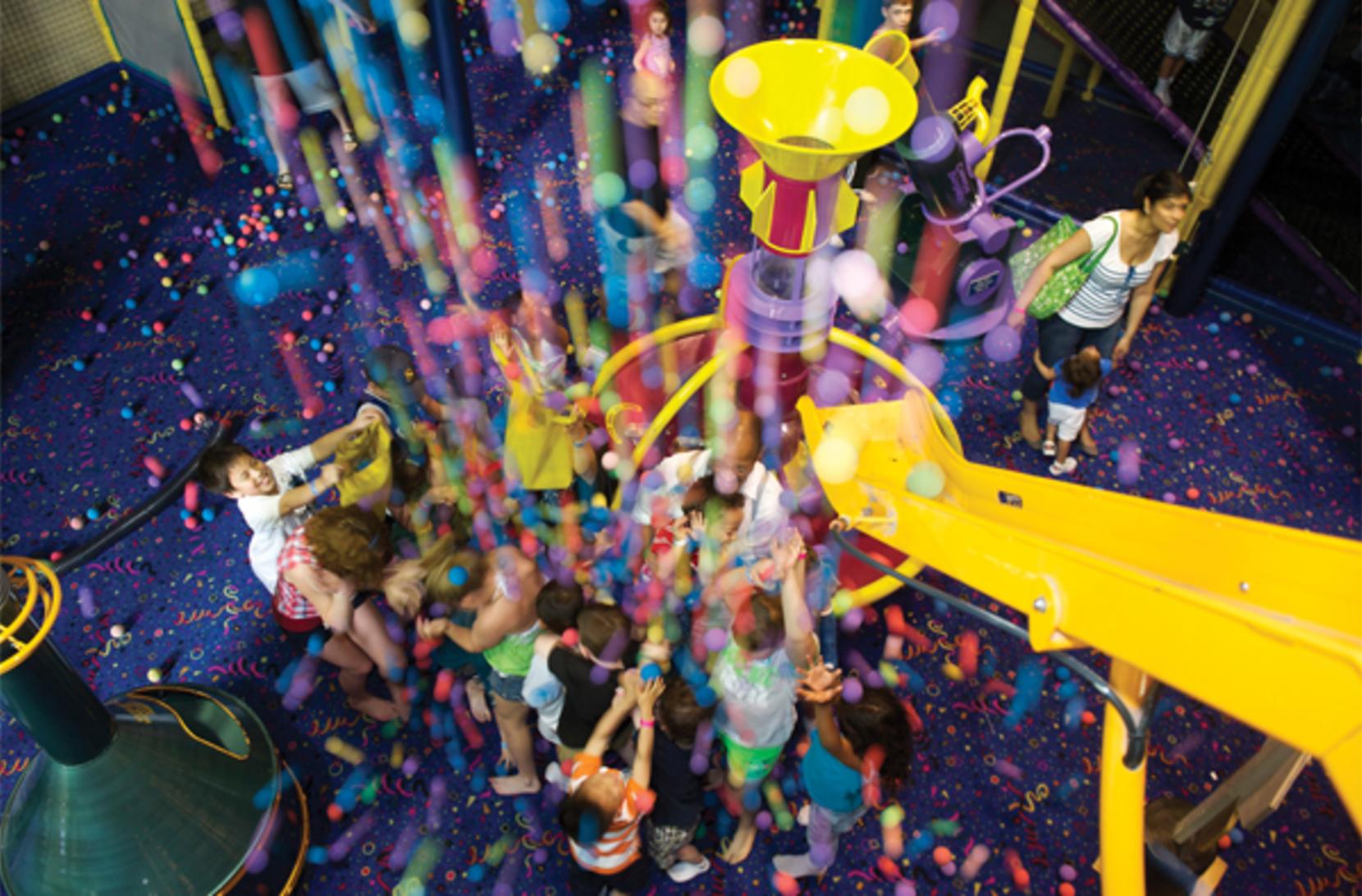 5. Many people may know that Bucks County is home to kid-friendly amusement park Sesame Place. However, the area features a wide variety of family-friendly attractions, such as the Bucks County Children's Museum. This educational museum is filled with interactive exhibits that help children to explore their imagination and curiosity while also learning important historical and cultural information that is both reflective of the county as well as the world. In 2014 the Museum is acquired 3,400 square feet of space to house two educational exhibits and a large multipurpose event space. The new wind exhibit allows children the opportunity to control air movement through a colorful 20-foot air chamber system and the water exhibit features a large-scale interactive video that gives visitors the chance to assist in a historic mule barge along the Delaware Canal through the operation of virtual locks.
6. Bucks County is known for its beautiful, winding back roads and its rustic country towns, but the region is also home to 12 historic covered bridges. Known romantically as 'kissing bridges,' these 19th-century structures are reminiscent of a time passed and create a striking backdrop for photos. Hop in the car and coast past each bridge on the Covered Bridge Driving Tour for a perfect relaxing day in the countryside.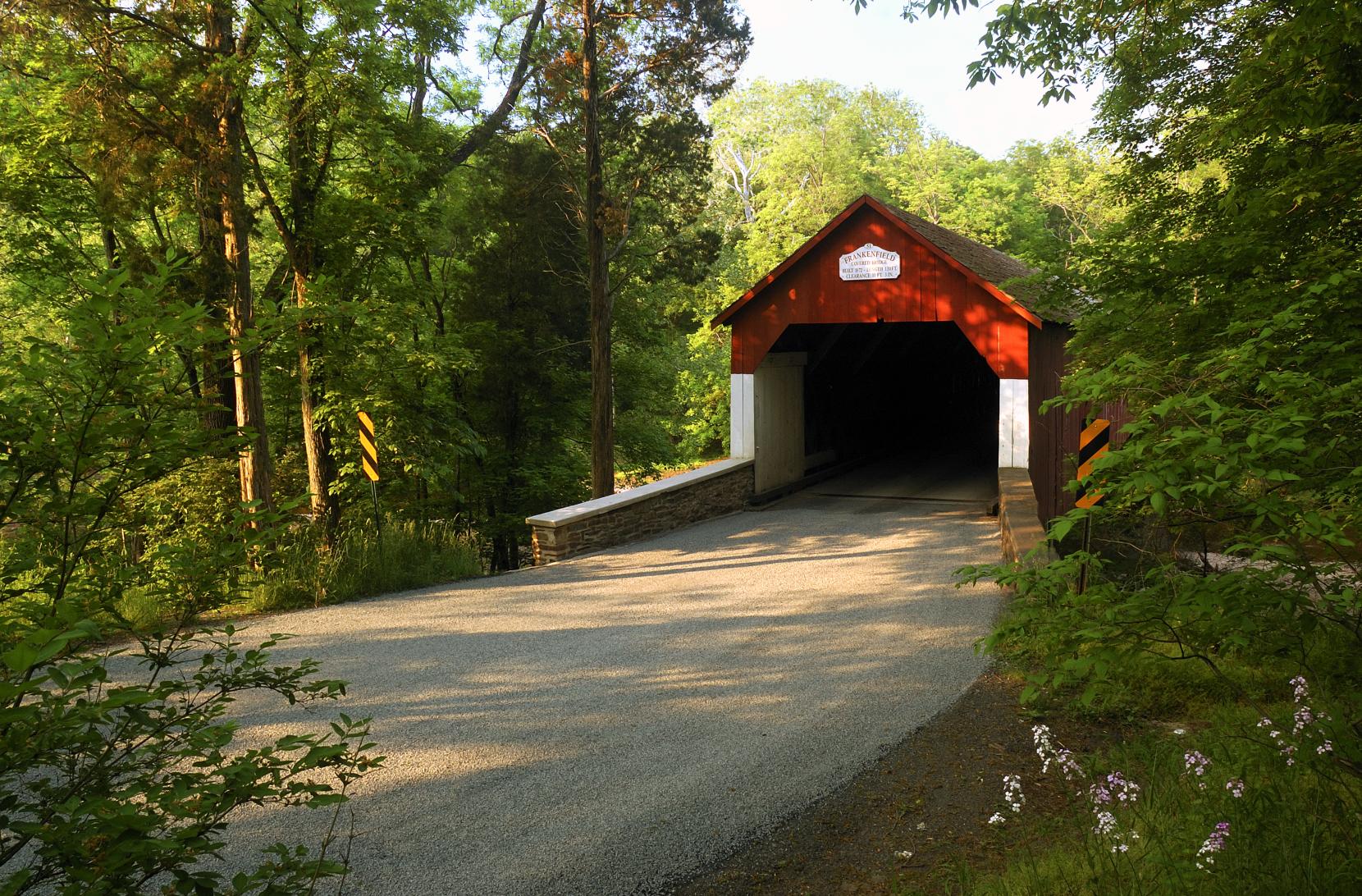 Frankenfield Covered Bridge Reflections by Ruth
7. Visitors to the area can take a stroll through the "Village That Time Forgot" at Historic Fallsington, a former Quaker settlement that has remained intact throughout the industrialization of the region around it. Join a guided tour of the buildings in the 18th-century village that appear just as they did more than 300 years ago and take in the historic architecture and remnants of Colonial life. Opt for a self-guided tour and stop by the more than 90 historic buildings outlined in a pamphlet distributed at the Information Center.
8. The National Shrine of Our Lady of Czestochowa continues to be an important destination for religious pilgrimages since its dedication in 1955. Built as a religious and cultural center for Polish-Americans in the Doylestown area, this Catholic shrine welcomes everyone to visit and pray. Visitors can admire the beautiful architecture of the building, including stained glass windows, the sculpture of the Holy Trinity and the icon of The Queen of Peace, Our Lady of Czestochowa.
9. Catch a film at the oldest remaining movie theater in the United States, the Newtown Theatre. Since opening in 1906 when it projected the film images of the San Francisco earthquake to a full house of viewers, this theater has remained a vital part of the community. Using a 64-year-old 35 mm film projector, the Theatre shows a variety of movies from independent and foreign films to the classic movies of a bygone era whose posters adorn the walls of the beloved cinema.
10. Bucks County is an eclectic mix of landscapes and one of the most unique spots in the region is Ringing Rocks Park in Upper Black Eddy, PA. The major attractions of this state park are the fields of uniquely-shaped boulders which, when struck with a solid object, ring like a bell. The 123 acres of this park are also home to Bucks County's largest waterfall and offer a gorgeous setting for a casual hiking trip or a summer picnic.