Social media has fundamentally changed the way travelers are researching and discovering destinations. Influencers inspire everything from lodging to itineraries. Thus, Visit Bucks County invited an array of traditional media professionals, Instagram influencers and bloggers to explore the food and drink scene of the region.
Following the success of the "Fitness Retreat" Visit Bucks County (VBC) hosted for fitness and wellness press in 2017, VBC planned and facilitated a "Foodie Retreat" to target the popular food and drink market, coinciding with the inaugural Bucks County Food & Wine Festival at PARX Casino®.
The group of 8 influencers and bloggers were selected on their audience with a goal of targeting millennial travelers looking for a getaway weekend outside New York & Philadelphia. From Philadlephia accounts like @Philly_Foodies to New York City accounts like @BookOfEats, altogether the group of influencers had a combined reach of 115,000 followers (and growing).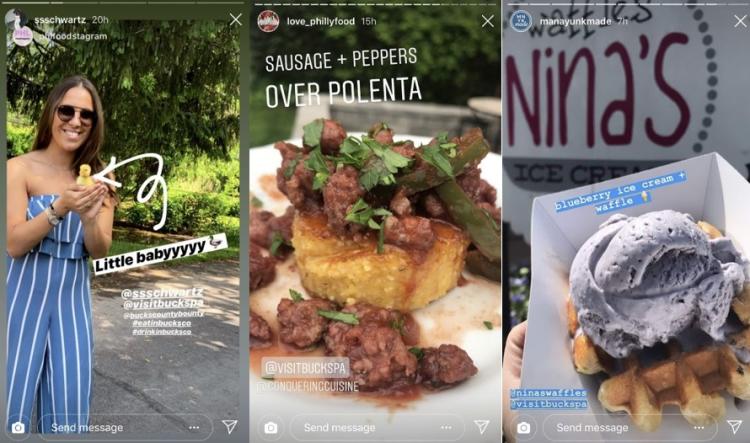 The goal of the retreat was to pack two full days of food-inspired activities that showcased Bucks County as a destination for foodies looking for farm-to-table cuisine in a beautiful setting were planned.
Activities included: meals at Earl's New American Restaurant and the Black Bass Hotel, tastings at Free Will Brewing Company and Nina's Waffles, a tour of Bucks County Bounty Duck Farm (which provides duck meat to top Philadelphia restaurants like Talula's Garden, Rittenhouse and more), tour of Crossing Vineyards & Winery, a cooking class with Chef Denis Chiappa at Conquering Cuisine and a meet-and- greet with Food Network Chef Marc Murphy at the Bucks County Food & Wine Festival at PARX Casino®.
The trip was highlighted by a stay at the all-new and modernly furnished Home2 Suites by Hilton in Warminster. Additionally, guests on the trip were gifted with food products showcasing Bucks County businesses including Bucks County House of Jerky, Clusters Handcrafted Popcorn, Brad's Raw Chips and Eat This Yum!.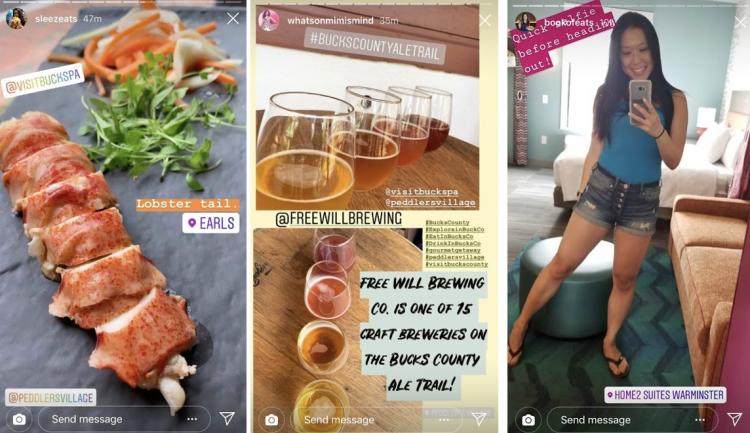 By the end of the trip, Visit Bucks County, its partners and the influencers posted more than 400 posts and stories to Instagram, yielding more than 10,000 likes in just 3 days and more than 30,000 impressions on Visit Bucks County's stories. Following the trip, the influencers continued to post and share their experience exploring Bucks County.