New year, new you, right?! A new year can symbolize new beginnings for many people. Year after year, the most popular resolution by far is getting in shape, and maintaining a healthy diet and lifestyle for your wellness and being. Lucky for you, there are a wide range of dining options in Bucks County to eat healthy, but still feel like you're on vacation!
Below is a list of restaurants that you can still indulge in without feeling the guilt:
This establishment is a trifecta: they have meal preps that can be ordered in advance, a grab and go market, and a bakery with desserts made in-house. AK Preps and Bakery is all about balance, so they ensure both the entrees and sweet treats are healthy and nutritious. To keep things fresh and new, their menu is always changing. Try the bacon chicken ranch cauliflower crust pizza or the chocolate walnut brownie cupcakes!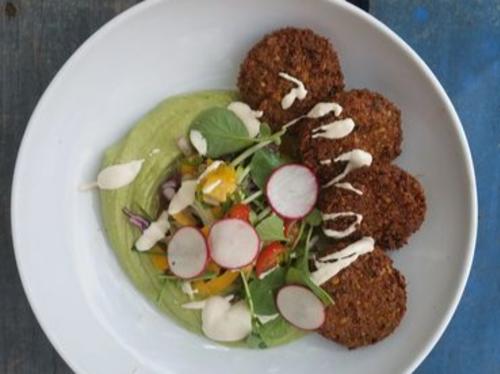 Photography credit: Blue Sage Vegetarian Grille

Even meat-lovers will leave feeling satisfied! Blue Sage's menu features local and seasonal items, like citrus arugula salad and wild mushroom ramen. The restaurant prides in using fresh produce creatively in their dishes, rather than relying on meat substitute products, which is usually the case in other vegan/vegetarian establishments. Blue Sage is open Wednesdays through Sundays for lunch and dinner.
This family-owned restaurant has been serving South American and Mediterranean Cuisine for 25 years! The cuisines include cafe-style fare, such as soups, salads, fajitas, burritos and small entrées. My favorite things to order from there are the Caesar salad with blackened chicken accompanied by a couple of their sweet potato jalapeno soup.
Clean Roots offers convenient, affordable, fresh and healthy food. They offer vegan and vegetarian versions of everyone's comfort food favorites, served in the form of protein bowls, salads and sandwiches. They are known for their mac and cheeses, which you won't feel bad eating!
Comfortfood and Kitchenette's "from scratch" kitchen partners with local farms to focus on delivering quality food. The restaurant has a variety of freshly prepared entrées, like cider braised pork and seared lentil meatloaf, that are made in advance, stored cold and come with easy heating instructions for home. Or there are made to order plates, bowls, and desserts. There are many gluten-free and vegan options!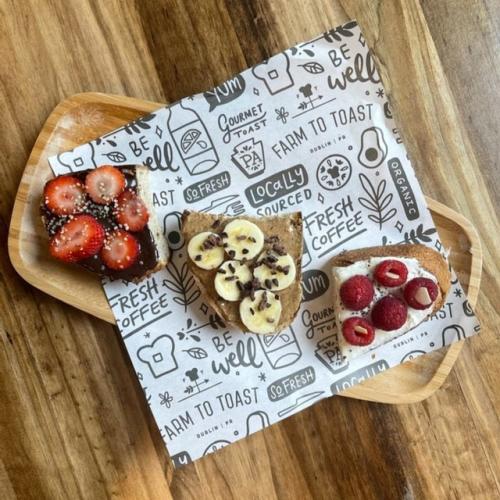 Photography credit: Cafe con Leche  

Located in The Shops at The Square, this wellness cafe is known for their gourmet toasts! Order a toast flight, so you can try a trio of three 1/2 sandwiches for a taste. What makes the toasts so good is that they use Nord Bread, a sourdough bread company owned by a husband-and-wife team based in Doylestown. They also have superfood salads and smoothies, and coffee and tea offerings.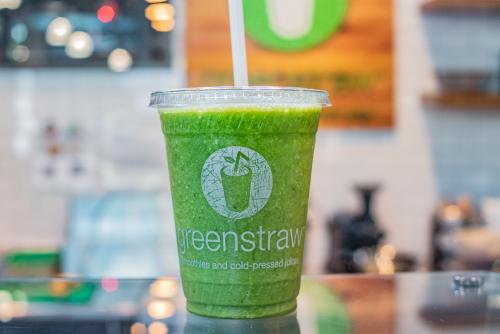 Greenstraw shop specializes in smoothies and smoothie bowls, organic cold-pressed juices, homemade soups, banana whips, and healthy snacks. Try a "thawsome bowl," which includes 100% organic acai with no added sugars or thickeners, local and organic blueberries, local raw honey, and locally roasted peanut butter.
Pressed on time? Healthy Plate offers weekly meal deliveries that are sent on Sundays! All you need to do is place the orders online ahead of time during the week. You can select macro-friendly healthy meals, smoothies, protein shakes, and smoothie/Acai bowls. All menu items are nutritionally well-balanced and made fresh!
This gourmet deli is a healthy alternative to your ordinary takeout food! They specialize in preparing their foods with high-quality ingredients that are local and organic. Since they are also a catering company, they have quick meals that you can reheat at home that taste just as good!
Enjoy poke bowls that are Asian and Hawaiian inspired. Moku's signature creations consist of marinated protein over rice or zucchini noodles, topped with fresh vegetables, crunchy add-ons, and a variety of sauces to choose from! They also feature a Sunshine Bowl, which is breakfast inspired to give you fuel to start your day.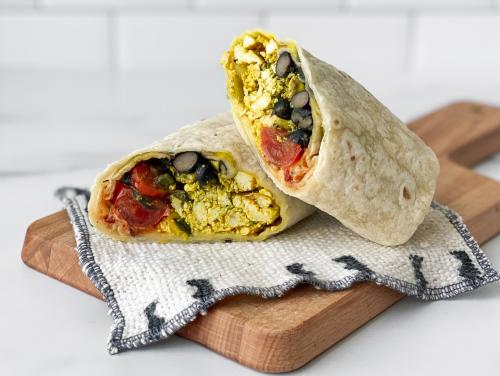 Photography credit: Nourish by Mama

From the mastermind of Empanada Mama, owner, Kendall Bajek introduces a healthier take on Argentinian food. The menu consists of vegetarian and plant-based soups, wraps, grain bowls, toast and more. Fun items include the Beets & Brussels Bowl, Burrata Sandwich and Creamy Tortellini Zuppa.