Ask most people what they know about polo and they will likely say it's the "sport of kings", a high-end clothing brand or something completely out of reach.  Luckily, you don't need to be a member of a monarchy to enjoy polo in Bucks County.  Every Saturday, between mid-May and September, the Tinicum Park Polo Club plays matches at Tinicum Park in Erwinna, PA.  For a mere $10.00 per car (regardless of how many people are stuffed into the car), you can pull right up to the field, tailgate with your friends and family and score a front seat at a polo match.  If you get there early enough, you can choose prime real estate mid-field.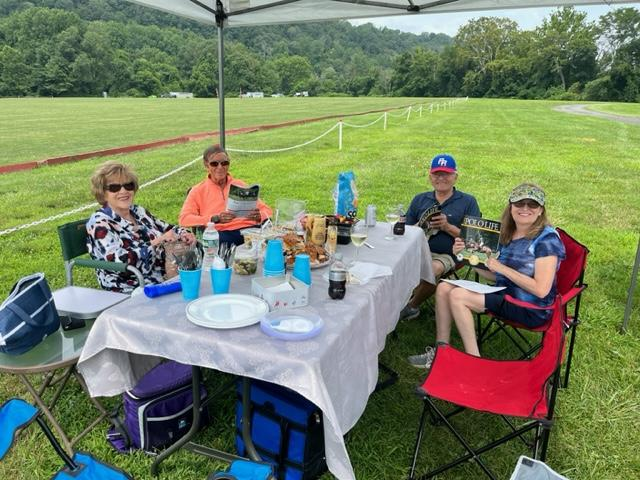 The syncopated rhythm of ponies galloping across bucolic Tinicum Park takes you to another world, and the beauty of these creatures is magnified by the extraordinary players who ride them and strike the ball with a mallet to score goals.  The combination of sheer athleticism and equine elegance is truly intoxicating.  Even if you don't like sports, you will find something to marvel at.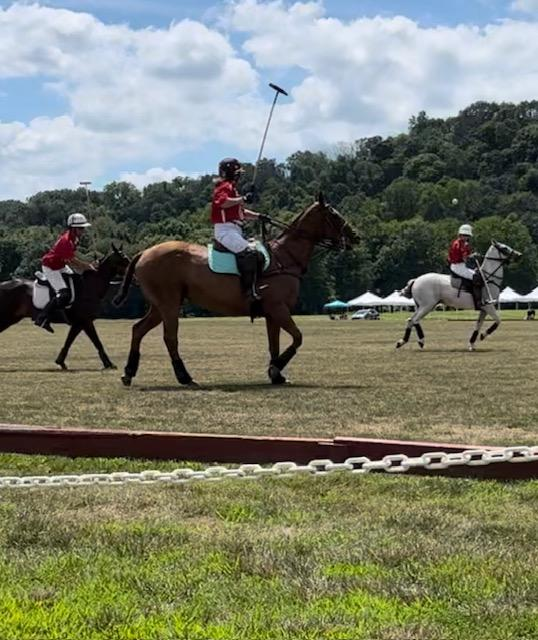 Tinicum Park Polo Club is a blend of polo professionals and amateurs, male and female players and has multi-national representation from countries including Argentina, Egypt, India, Pakistan, Sweden, Australia, Mexico and all regions of the U.S.  When you enter the park and pay the fee, you will be given a beautiful program that explain the rules of the game, backgrounds of the players, the history of the game and much more.  The Club works hard to engage fans and impart their contagious enthusiasm for the game.  At half-time, spectators are encouraged to walk across the field and "stomp the divots" or fix the grass loosened by play.  Children of all ages are also invited to climb aboard Charlie, a simulated polo pony, and swing a mallet.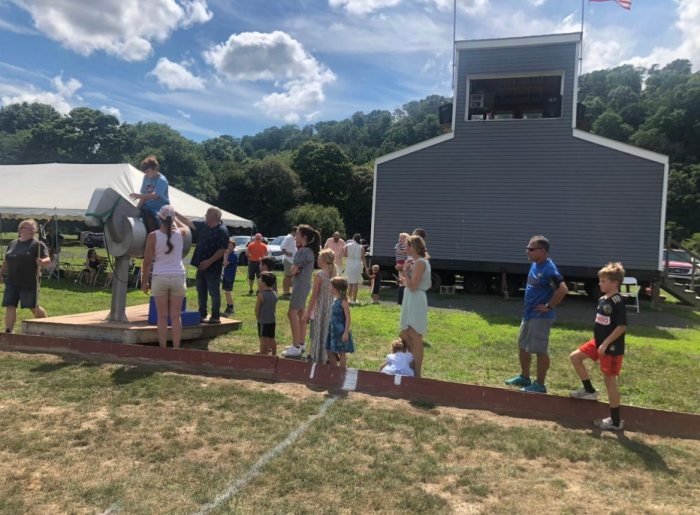 All matches also include a fan-appreciation victory lap from the winning team, where spectators are high-fived by the players.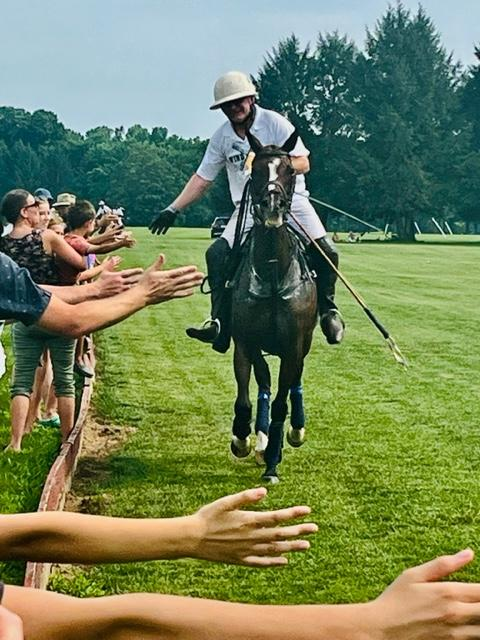 So, while there are still a few weeks left in the season, grab your cooler and your people and head to a polo match. Check the schedule for match times and more details. It will be a royally amazing time!