Nikos opened on October 13th, 2021 and while the family-run restaurant is a newcomer to the Yardley restaurant scene, they've clearly already developed a fun, devoted following.
I arrived well before the dinner rush, expecting to be the only person at the bar, but was quickly followed inside by a couple celebrating a birthday, a group of friends meeting up for after work drinks, and a pair on a date. And it didn't take long to see why Nikos has so many eager diners.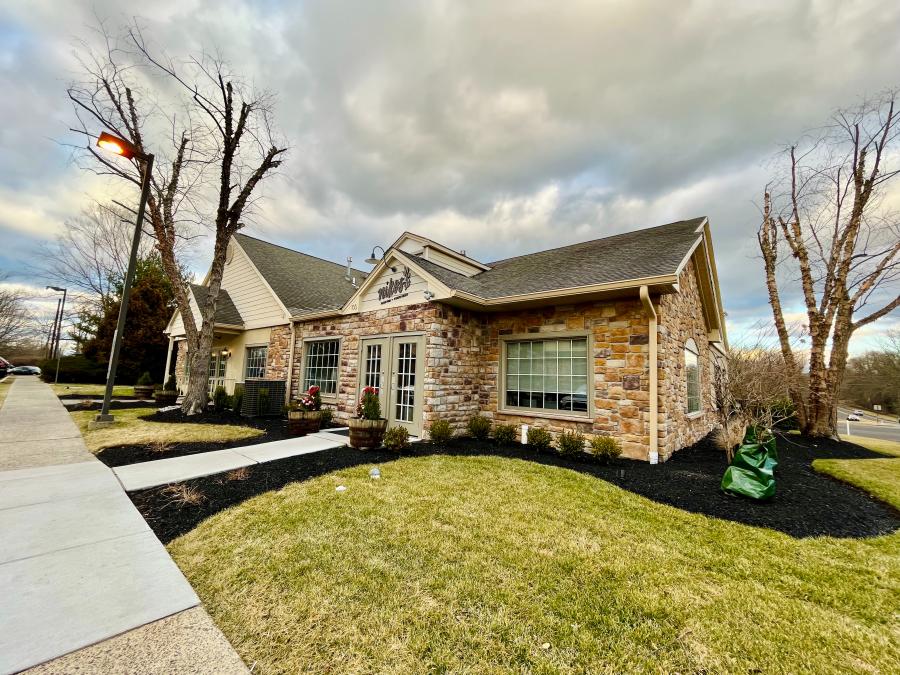 Airy and well-lit, the restaurant has three distinct dining areas: a long, open room with a spacious bar and a wall-mounted, signature water feature; a separate dining room surrounded by colorful photos of the ocean; and a final cozy space that is especially warm and intimate. It has a cheerful, contemporary interior that feels equal parts welcoming and special: upscale enough for a nice dinner out, but not so formal that I felt out of place grabbing a quick drink and some small plates on my own at the bar.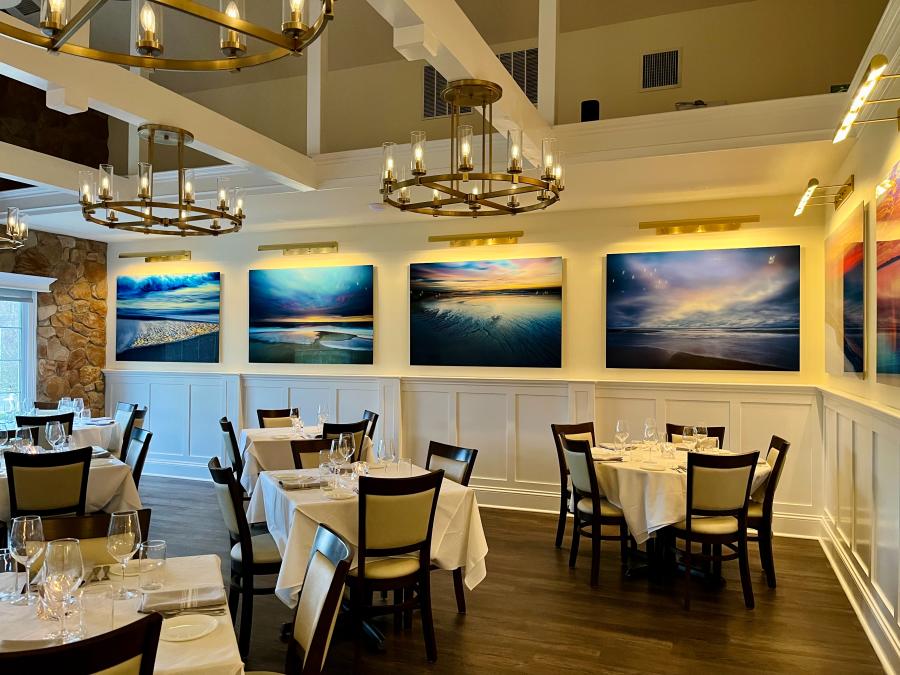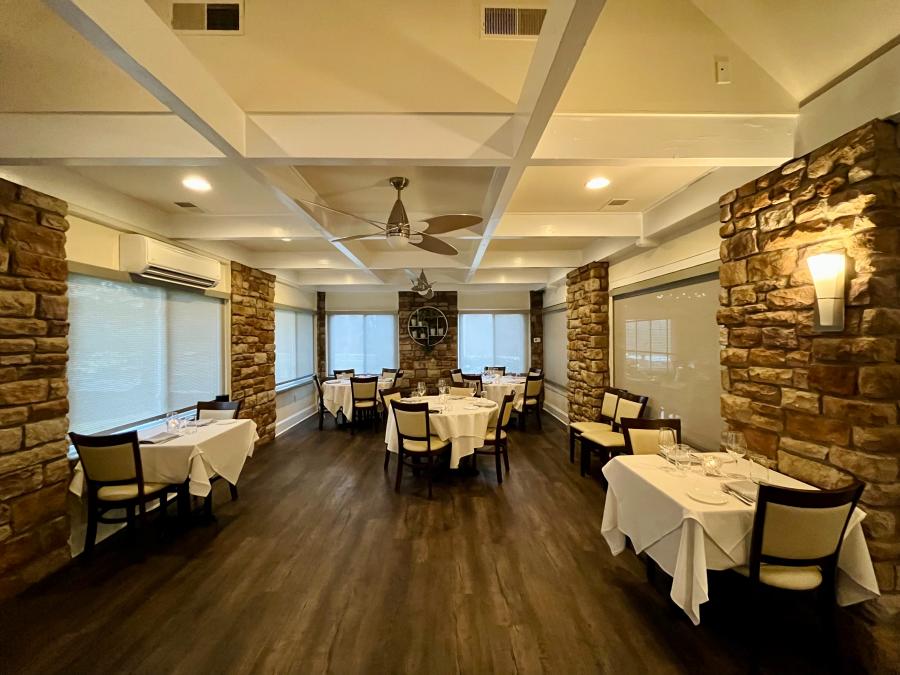 This environment marks a change for the Mastoris family, who own and run Nikos. After decades running the Mastoris Diner in Bordentown, NJ, son Alex and father Nick wanted to return to Yardley, Nick's childhood home, and try something new. This includes a menu inspired by their Mediterranean heritage, craft cocktails with 7 syrups made in-house, as well as a slate of homemade jams and desserts baked by Nick and his wife Patti every morning. Executive chef Cupertino Hernandez has woven Mediterranean flavors throughout the menu, particularly in specialty boards and salads, but has also included family favorites like Mastoris Parmigana and salmon with lemon sauce and spinach (Nick's favorite).
On Alex's recommendation, I tried the Nikos mezze plate, a dish of arancini, and a basket of warm popovers. I immediately wished I had brought a friend (or two!) along because the portions were so generous! (Although, I have to admit, it would have been difficult to share the arancini – they were perfectly crispy on the outside and super warm and creamy on the inside.) Such a treat!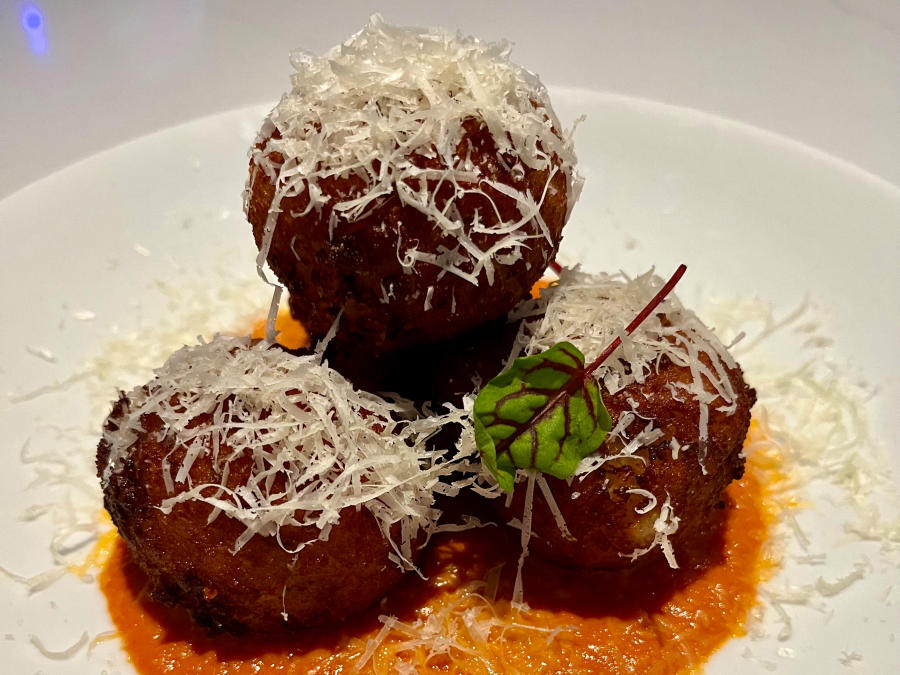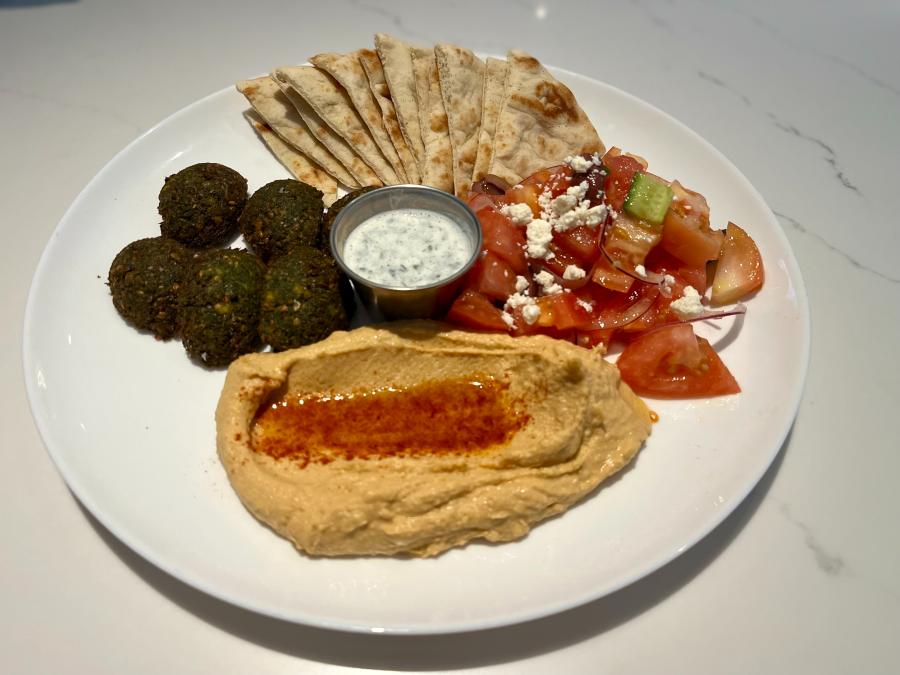 It's worth mentioning how proud the staff are of the restaurant and its offerings. They knew the menu inside and out, and were especially skilled at making recommendations about which cocktails to pair with different courses on the menu. And when they learned I was pregnant and couldn't, sadly, try their Aphrodite cocktail (Tito's Vodka, raspberry jam, amaretto, lemon juice, Nikos foam), the bartender whipped up a virgin blood orange martini, complete with sage garnish and homemade jam – easily the best drink I've had during the past 9 months!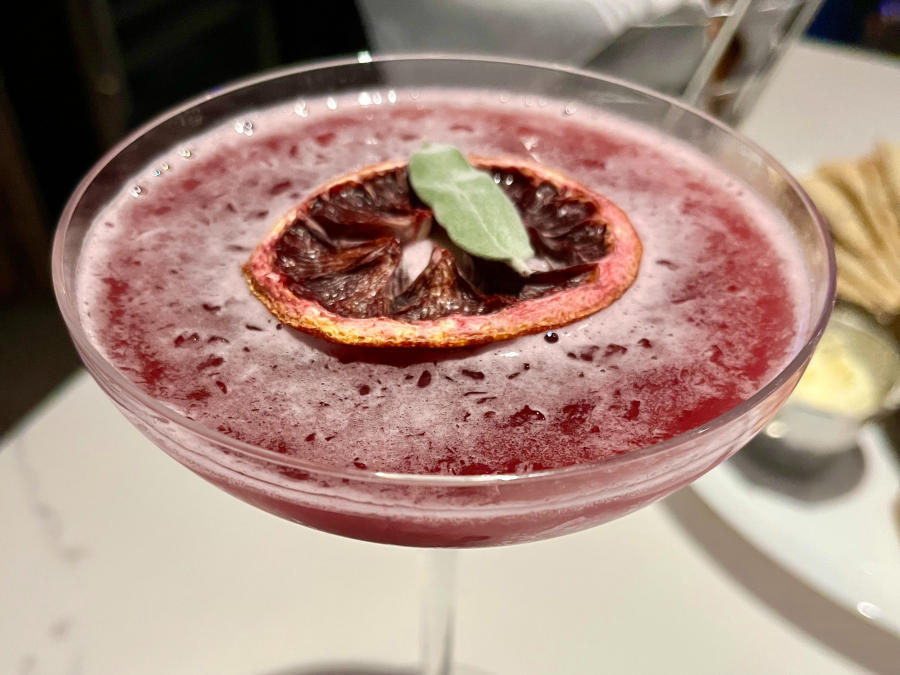 To finish, Nick insisted I try the cheesecake with strawberry syrup. A family recipe dating back to 1970, it's not an exaggeration to say that this slice is worth the trip to Nikos all on its own: light and fluffy, it was decadent, sweet, and honestly? I'm planning a return trip for a second slice. Plus, I learned they have a family rice pudding recipe dating back to 1927, so I think my husband and I will have to try that together on our next date night.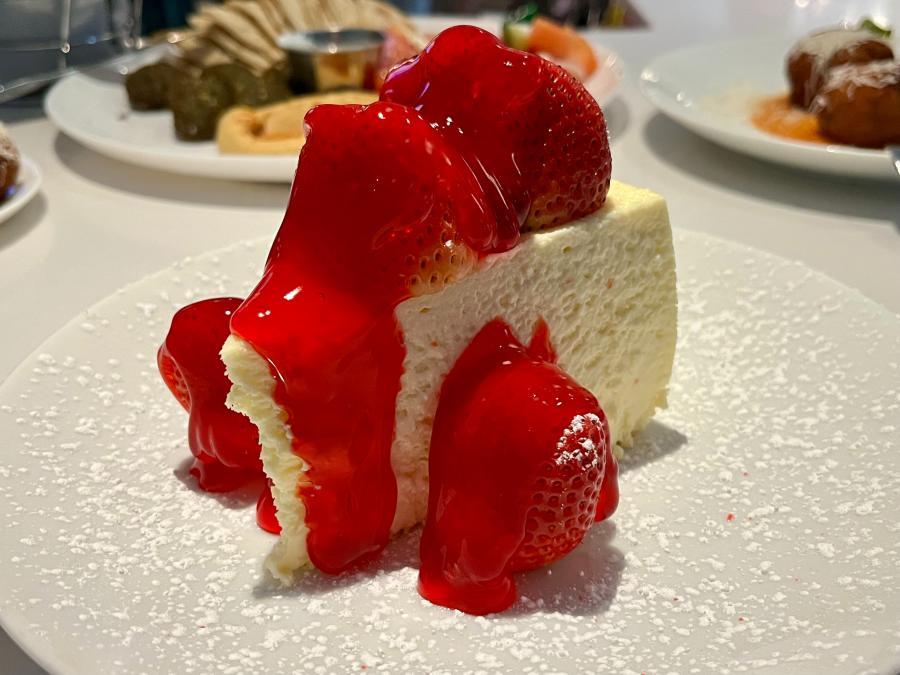 If you're in Yardley, don't miss a trip to Nikos – they're open 7 days a week, 4:30 – 9 p.m. (Monday- Thursday, Sun); 4:30-10 p.m. (Friday & Saturday) at 385 Oxford Valley Road.