If there is any place in Bucks County that makes you feel like you've stepped into the pages of a story book, Peddler's Village is it. The iconic Bucks County destination is known for its charming colonial-style buildings, award-winning gardens, seasonal festivals, and distinctive shopping, dining, and lodging.  It's a place that holds Bucks County traditions for many families, including mine, and so I was thrilled to speak with Donna Jamison, daughter of Peddler's Village founders Earl and Sheila Jamison, for this episode of "From the Locals". 
Donna shared that her parents started Peddler's Village when they were in their twenties in 1962. At that time, the village consisted of only 14 shops and one restaurant. Over the years, her parents continually acquired more land around the village and built it out into what it is today – a walkable village consisting of over 65 unique shops, six restaurants, and meticulously landscaped gardens.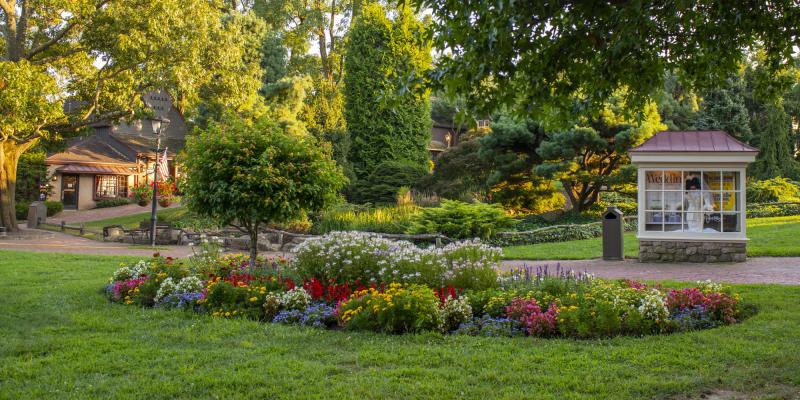 Donna recalls playing with her siblings in the village while their parents were working. Little did she know at the time that Peddler's Village would become a favorite destination among local and visiting families for generations. Today, families enjoy regular seasonal festivals held by the village, as well as Giggleberry Fair, a family entertainment center. Giggleberry has a three-story, indoor obstacle course, a game room, a working 1922 carousel, and a café.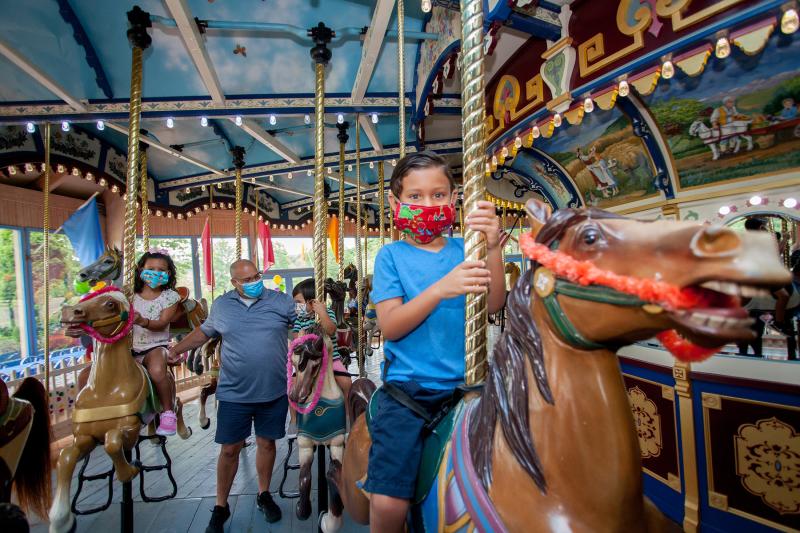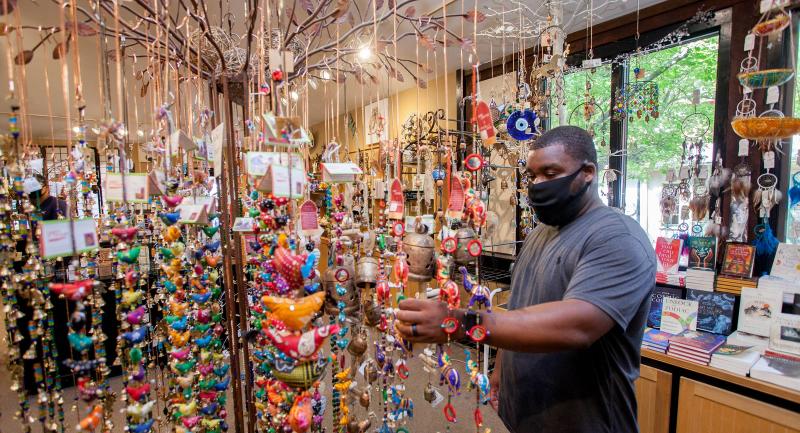 I think that one of the most special things about Peddler's Village is that there is something for everyone. Whether you want to enjoy locally made craft beers, shop the latest fashions in trendy boutiques, find unique gifts in distinctive specialty shops, dine at some of the most popular restaurants in the area, soak in the season with a festival, or enjoy a stay at a luxury inn, Peddler's Village has something for you.
Some of my favorite spots are the Buttonwood Grill (they have the best burgers!), Lighthouse Galleries and Thomas Kinkade, Knobs n' Knockers, Journey's Spirited Gifts, and What's in a Name. There are also many festivals and events that I attend every year, including the Strawberry Festival, Apple Festival, Scarecrow Festival, and the Gingerbread House Display which is part of their holiday events.
Right now, the village is celebrating the holidays and although Donna told me they aren't having their traditional holiday lighting event this year, the lights are still on and people can walk around to enjoy them. They are also still holding their Gingerbread House display, but in a different area of the village to allow for social distancing. And of course, all of the shops are open so you can shop small and support local businesses when you visit.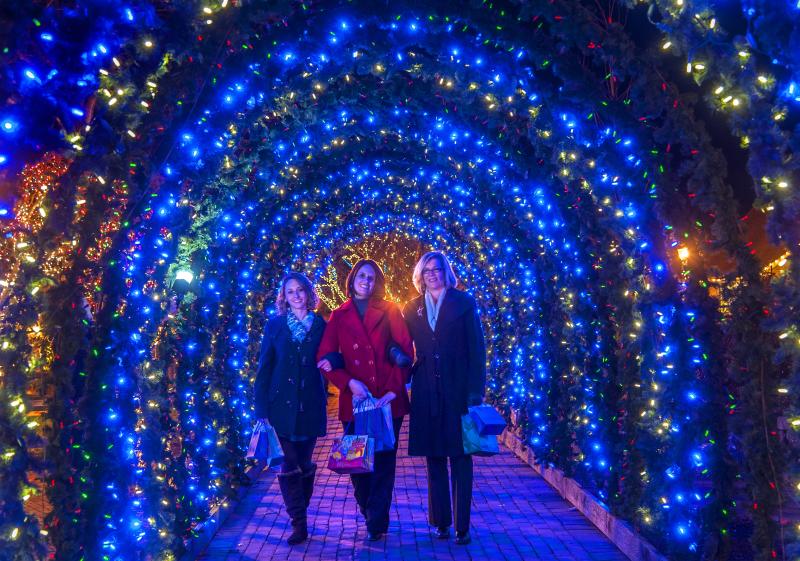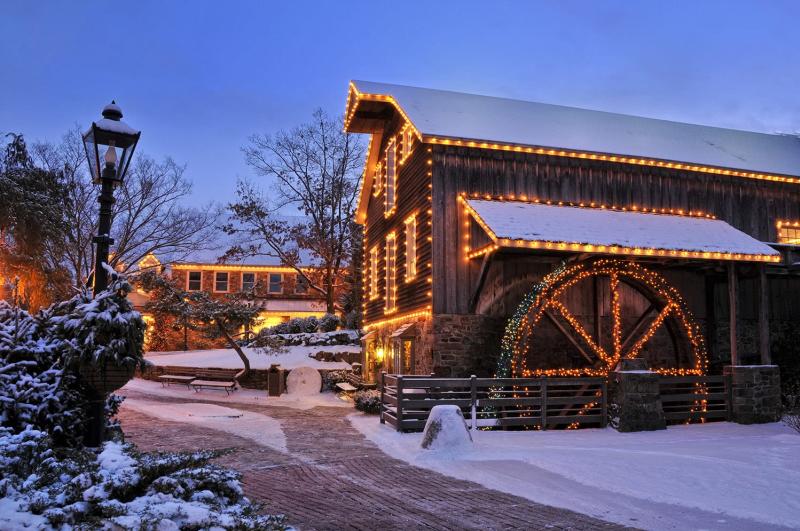 Donna's stories are inspiring and comical all in one, so I think you'll enjoy listening to them as much as I did while we recorded this episode. Also, don't forget to stick around till the end to hear if Donna can get through our Bucks County rapid fire questions in under a minute.
For more information on Peddler's Village and the events they have coming up, visit their website.