From drinks to fine cuisine and history to exercise, riding a bike can be paired with almost anything! So, dust off your bike and take to the road for these Bucks County spots!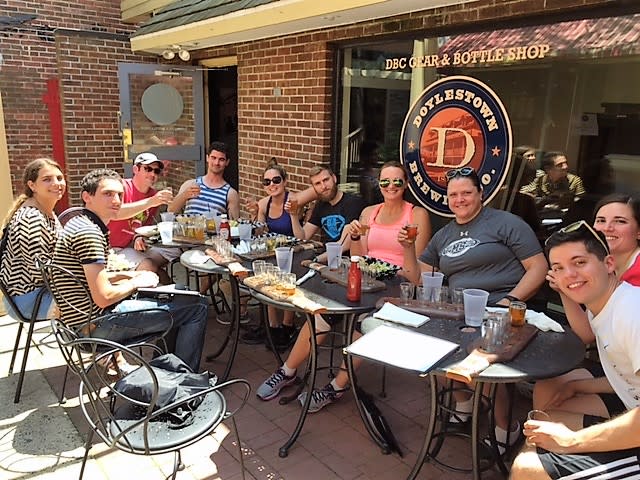 Biking and Beverages
As enjoyable as a bike ride can be, it can always be made better when combined with a variety of beverage offerings throughout the county. Although water is a mainstay while riding, there are some great juice/cider/coffee stops along the road that are very welcoming to cyclists. Consider Tabora Farm or the Market at DelVal for apple cider. There is also Saxby's in Peddler's Village, Nonno's in Doylestown and dozens of other coffee stops that dot the county.
For something a little stronger (AFTER YOUR RIDE!), there are numerous craft breweries (Doylestown Brewing Company, Bucks County Brewery, and many more on the Bucks County Ale Trail) for the beer-loving rider. Wine-connoisseurs also have a number of options!   


Biking and History
History can be found everywhere along the trails, roads and main streets of Bucks County. The county's origin dates back to 1682. It has been the site of historical events (Washington crossing the Delaware), the home of literary and musical notables (James Michener, Oscar Hammerstein, Pearl S. Buck, Margaret Mead) and the final resting place for veterans as far back as the Revolutionary War. Visitors and residents traveled through Bucks' history on canals and towpaths stretching 60 miles, covered bridges and even an underground railroad. Much of this can be learned while you ride and stop to visit various museums, parks and landmarks along the way.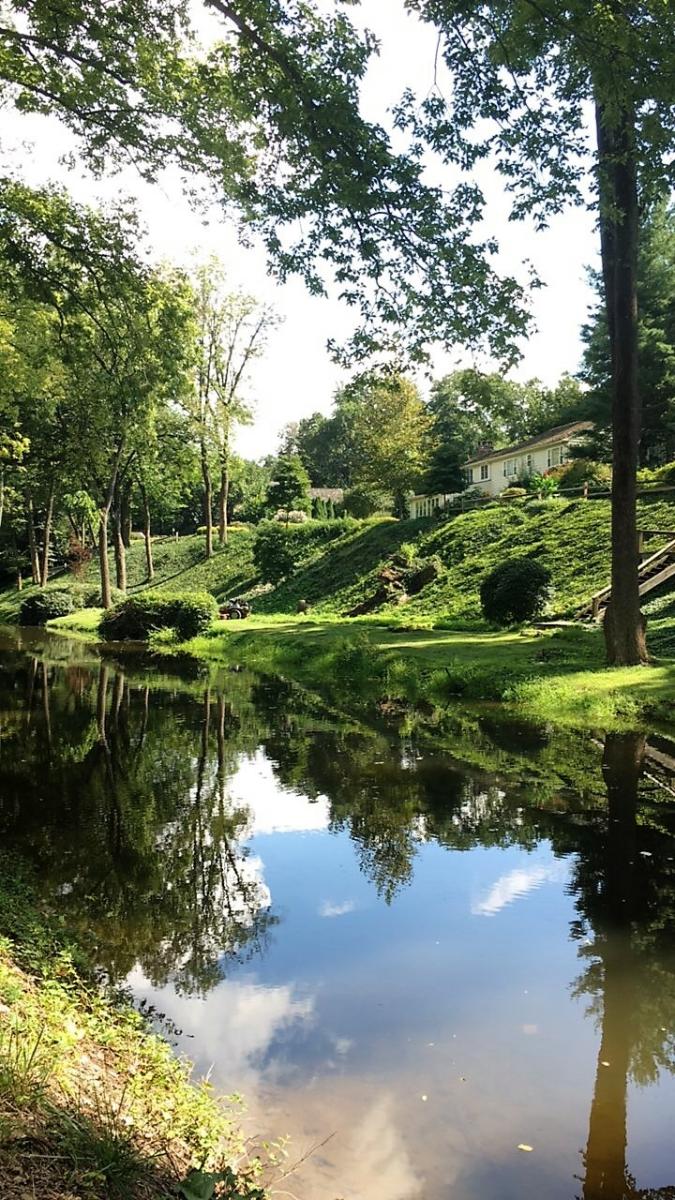 Biking and Food
More than likely, a fun bike ride will leave you looking for a bite to eat. The Lumberville General Store and Carversville General Store are casual, bike-friendly stops. The French Bakery in New Hope offers great views of the river along with its baked goods and sandwiches. And, these are just a few of the many options throughout the county that can meet your mid or post-ride cravings.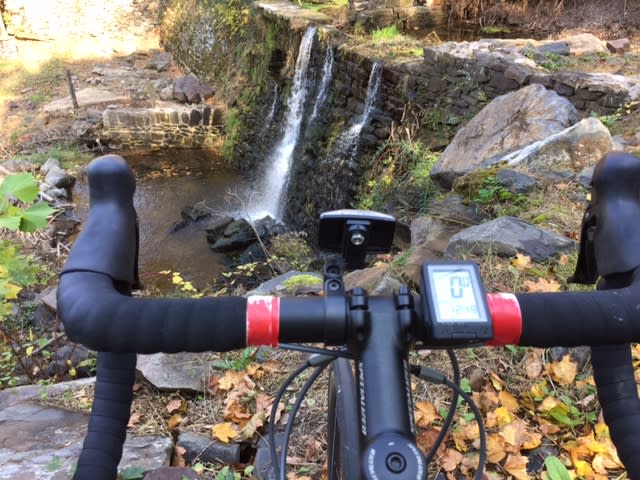 Biking and Fitness
If you overdid it on the beverages, history and food, you may feel the need for a little fitness improvement. For example, the Visit Bucks County tourism team recently worked with Encore Rides bike tours to lead a group of fitness and travel journalists for a cycle and stretch ride along the Delaware River. The ride started in New Hope, stopped at Washington Crossing Historic Park for some mid-point stretching led by Ketanga Fitness Retreats and concluded in Lambertville with a stop at Jess's Juice Bar.
So, in a single ride we experienced all that biking in Bucks County has to offer and we all rode away feeling happier and smarter.