Out of the 26 breweries that make up the Bucks County Ale Trail, Naked Brewing Company gives beer enthusiasts two locations to check-out and enjoy- the original located in Huntingdon Valley and their second taproom, located in the historic Bristol Borough.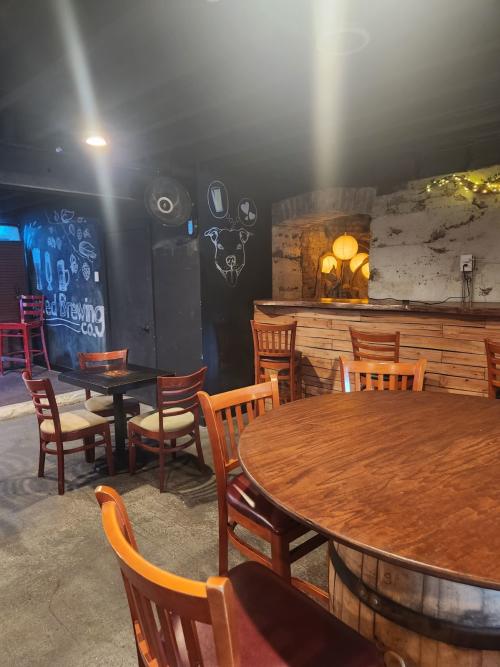 I recently went to the Bristol brewery, and this charming ale trail stop is definitely one to cross off the list! This brewery offers diverse beer options, a new food program provided by Feasterville's renowned Cheese Dawgs, and a unique setup which includes indoor seating throughout two floors, and outdoor seating in the back with picnic tables.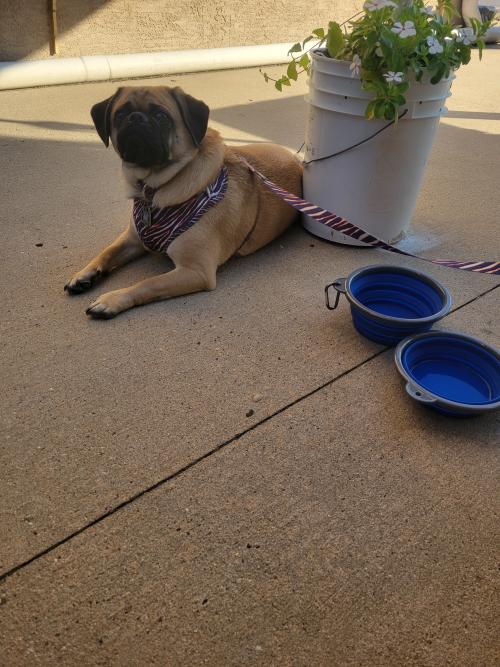 When we went, my husband, Justin, and I sat outside because it was beautiful weather, and we brought our dog, Max to join us (we love pet-friendly breweries)!
Justin and I each started out with a beer flight, which is the best way to try a variety of beers! Out of the four, we really enjoyed the "Way to My Heart " sour ale that had notes of sweet cherry and creamy vanilla. It was very refreshing on a warm day. 
The Bristol location recently joined forces with Cheese Dawgs to oversee their kitchen. This local hot dog joint/grilled cheese eatery was a community staple to the Feasterville area for eleven years. The new collaboration provides comforting, yet fast and fun food, which is the perfect pairing while enjoying beers.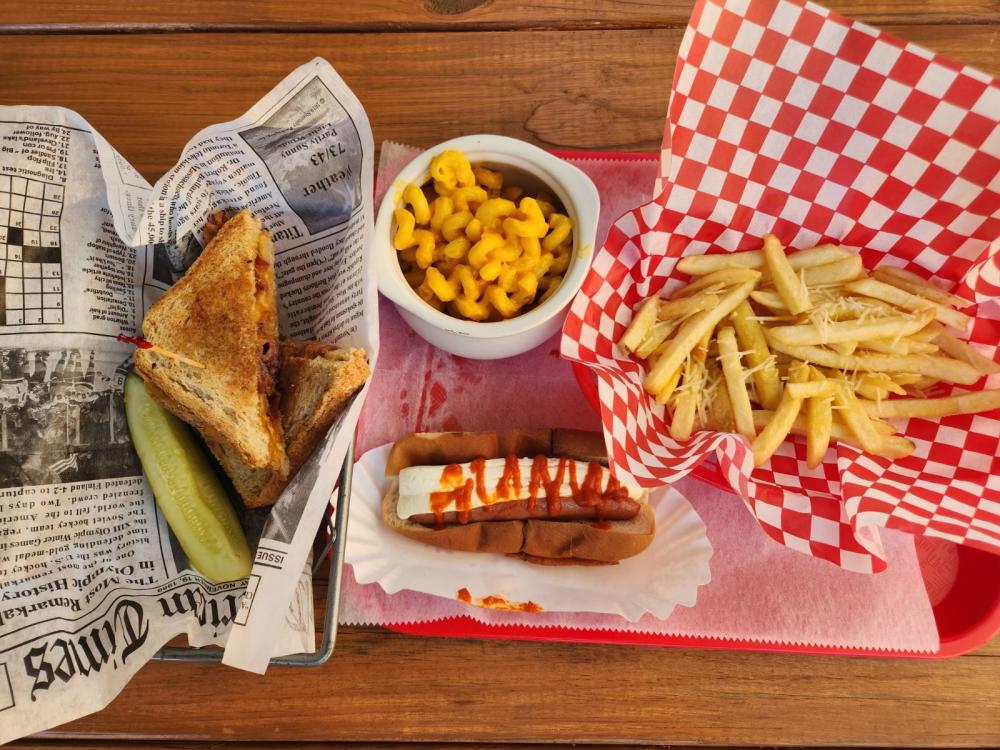 Justin got the Seattle Hot Dog, which was topped with cream cheese and sriracha. He loved the flavor combination! I got the Cheddar Grilled Cheese, which had wheat bread, cheddar, bacon. Anything with bacon tastes amazing! We split mac and cheese and truffle fries, and they both were the perfect sides to accompany our meals.
The restaurant is showcasing some of their classic familiar food items, but also featuring thoughtful and new creations! We definitely want to go back to try more of the specialty dogs, or the hot dog trio to have more than one option! Cheese Dawgs also has different varieties like veggie or turkey dogs for a healthier choice!
Next time you're in the town of Bristol, or looking to "check-in" to an Ale Trail spot, go to the Naked Brewing Company's taproom in Bristol! Between all the beer selections, and now food offerings, there is plenty to choose from that will make you want to return again and again!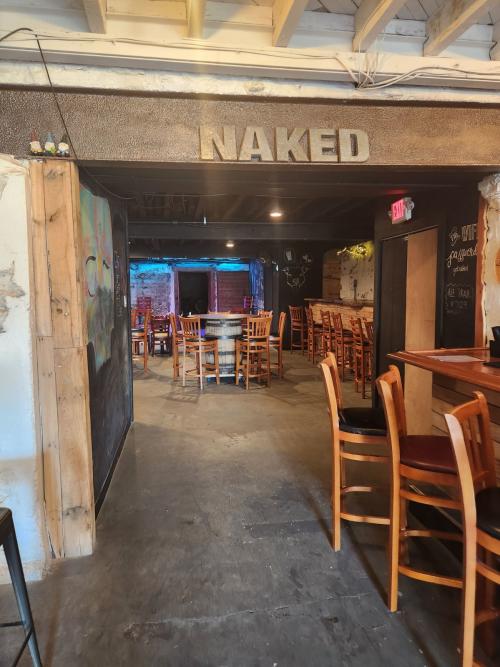 There are new changes coming soon that are brewing on the Bucks County Ale Trail! Now is the last chance to score the current t-shirt design when you check-in to 5 or more breweries along the Trail. Then this fall, there will be a new passport to download to win a variety of all new prizes! Stay tuned from Visit Bucks County for more information.