There's a new brewery in Bucks County already serving up some of the best craft beer in Bucks – Broad Street Brewing has officially opened its doors in historic Bristol! Owned by Ed Webber, Tim Lohse, and Brandon Wellington, the trio opened Broad Street Brewing to pay homage to the city of Philadelphia, its rich history, and diverse culture. Paired with Andrew Balmer's passion and expertise in craft brewing, Broad Street Brewing is on its way to becoming one of the best breweries in Bucks County.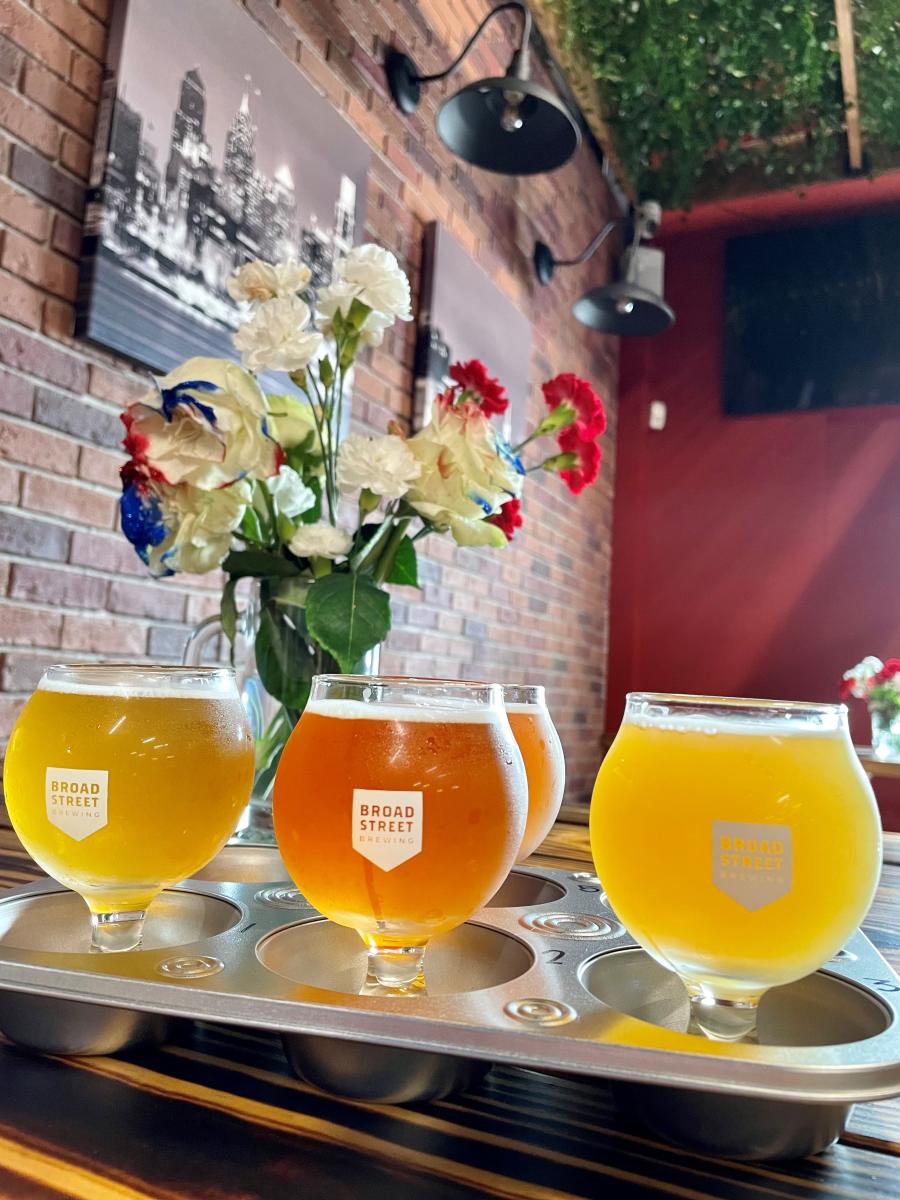 "Don't take life too seriously, work hard at something you have passion for, and have fun," said Brandon, and honestly, their passion for craft beer, work ethic, and fun-loving personalities certainly shine through at Broad Street. In 2009, Brandon lived on North Broad Street in Philadelphia where he brewed his first beer, a Belgian Wit.  Being a huge Philly sports fan, he paired his love for sports and the city of Philadelphia to develop the concept behind the brewery (their logo features the top of City Hall, one of the city's most prominent landmarks).
I had the privilege of visiting Broad Street Brewing on its opening weekend (Brandon even gave me a tour of their brewing facility, all of which can be seen while you sip a hazy IPA or crushable ale!). When you first step inside of Broad Street, your eyes automatically gravitate to the ceiling – rows of greenery, wrapped around wooden trellis, dangle above, creating a beer garden-esque drinking experience (a design element courtesy of Ed's wife, Kate). Stained pallet and brick walls and the wrap-around wooden bar complete the beer garden/drinking hall vibe, perfect for sipping a few brews with friends and family.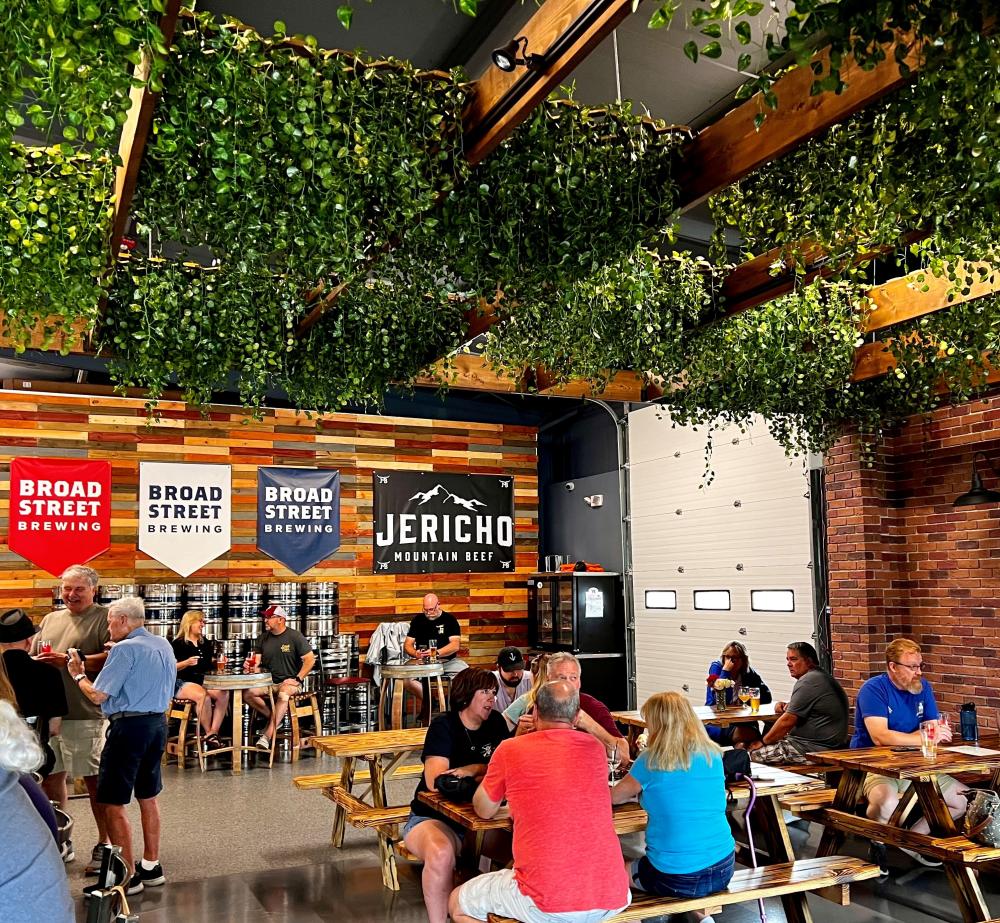 After admiring the craftsmanship of the brewery walls, ceiling, and bar area, I grabbed a seat at one of their picnic tables near the bar. I started off with a pint of one of their core beers, Hey Yo! Hazy, and, to be honest, this might have been the best hazy IPA I've ever had – smooth, a little bit hoppy, and certainly refreshing, clocking in at a nice 4.5% ABV. Next up was their Independence Lager, a pale lager (also 4.5% ABV) that, with every sip, gives you a taste of summer. It's a crisp and delicious easy-drinker, an excellent choice on a hot day (or really, any time of the year!). Between their ten (!) thirst-quenching craft beers on tap, seasonal rotations, and welcoming atmosphere full of rustic charm, Broad Street Brewing has quickly become one of Bucks County's most popular breweries.
Be sure to stop by Broad Street Brewing this summer to try one of their delicious brews. They also regularly release new beers, too, so give them a follow on Facebook and Instagram for announcements! The taproom is open Wednesday through Friday from 4-10 p.m., Saturdays from 12-10 p.m., and Sundays from 12-8 p.m.