March 14th resembles the numerical constant, 3.14, known as Pi. This day was given the name "Pi Day" due to its history and alternate meaning. To foodies, it is the perfect excuse to celebrate the day with savory and sweet pies! Grab a slice (or two…or three) of these Bucks County pies.
Savory slices:
Doylestown and Newtown
This is the perfect spot to find locally sourced and seasonal organic ingredients. Try the Buffalo Chicken Flatbread that includes roasted all-natural chicken with a great mix of spicy buffalo sauce, gorgonzola cheese and arugula.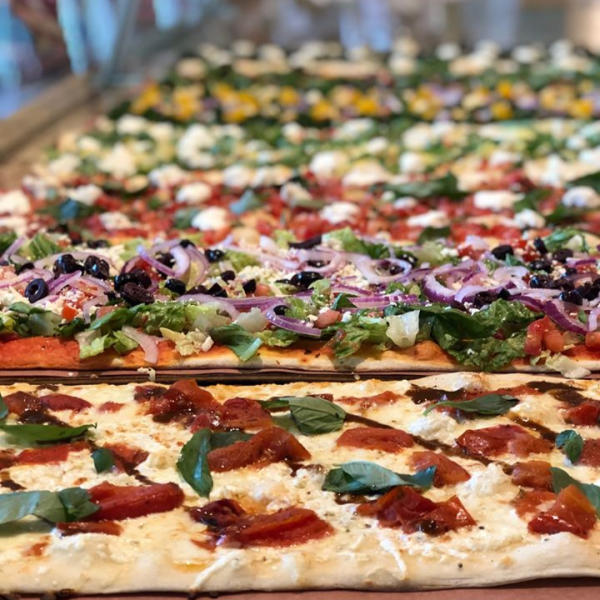 Southampton
For the veggie lovers, try the Primavera Roasted Pizza. This pie will still let you indulge without the guilt. It is a medley of fire roasted vegetables, olive oil, bruschetta and a four-cheese blend.
Ivyland
This farm is proud to serve fresh and locally grown produce to its surrounding communities. Solly's has a variety of savory, vegetable and pot pies. Try the Chicken Pot Pie on a cold winter's night!
Doylestown
Hand held pies are also perfect for Pi Day! This restaurant does a traditional take on the savory, classic meat pie by turning it into an empanada. Try the B.A. Beef which is a pillow of goodness featuring seasoned ground beef, cumin, peppers, onion, paprika and scallions.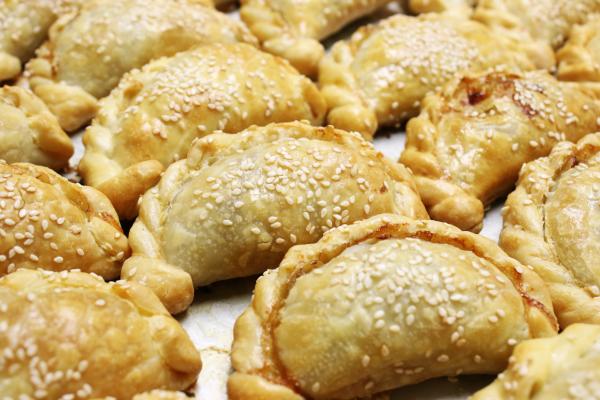 Yardley
If you feel like having breakfast for dinner, try the Brunch Pizza. It makes you feel right at home waking up to delicious morning aromas of candied bacon, caramelized onions and roasted fingerling potatoes.
Sweet slices: 
Ivyland
This farm is a one stop shop for dairy, fruit and vegetable and bakery needs. As soon as you drive up to the store, there is a beautiful and picturesque backdrop of farmlands. The bakery selection of pies is great, but if you want something sweeter, try the Blueberry Pie Ice Cream or Pumpkin Pie Ice Cream. Both have pieces of crunchy pie crust!
New Hope
Looking for something sweet, but only want a small taste? Try the mini fruit tartlets which are sweet tart shells with pastry cream, topped with fresh fruit. The key lime pie tartlet is so delicious its homemade graham cracker crust!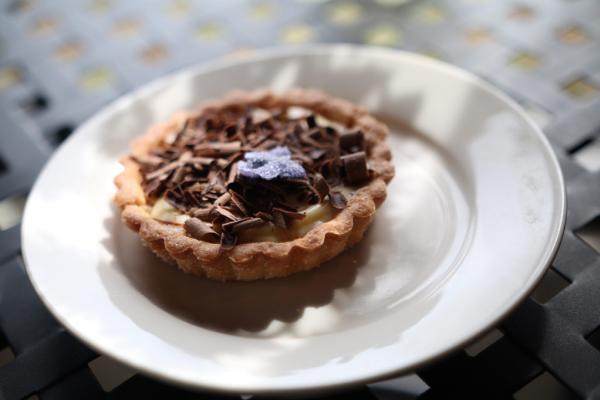 Yardley
Baking and rolling from scratch since 1946, Cramer's has been serving pies of fruit and cream on the daily. You can get customized or traditional style pies in any size: petite, personal or regular.
Bensalem and Langhorne
This family owned and operated bakery has been baking for almost 40 years! You can always count on Fritz for seasonal pies ranging from apple to pumpkin and even coconut custard.
Chalfont and Langhorne
Voted #1 Gluten Free Bakery in Pennsylvania, this bakery also stands out for its vegan whoopie pies. These pies, also known as cookie sandwiches come in mint and peanut butter.