I have been going to The Pineville Tavern since I was a teenager. Like many Bucks County locals, it was a staple spot for my family and friends and it was an establishment that never disappointed and always delivered.
The addition of their new 80-seat greenhouse labeled as, "The Garden," is chic, stylish, funky, and downright cool. From the branch-inspired chandeliers, to the wooden tables and chairs and the lush plants and trees, it's quite the masterpiece. The design is inspired from an English greenhouse look with antique furnishings and quaint finishes.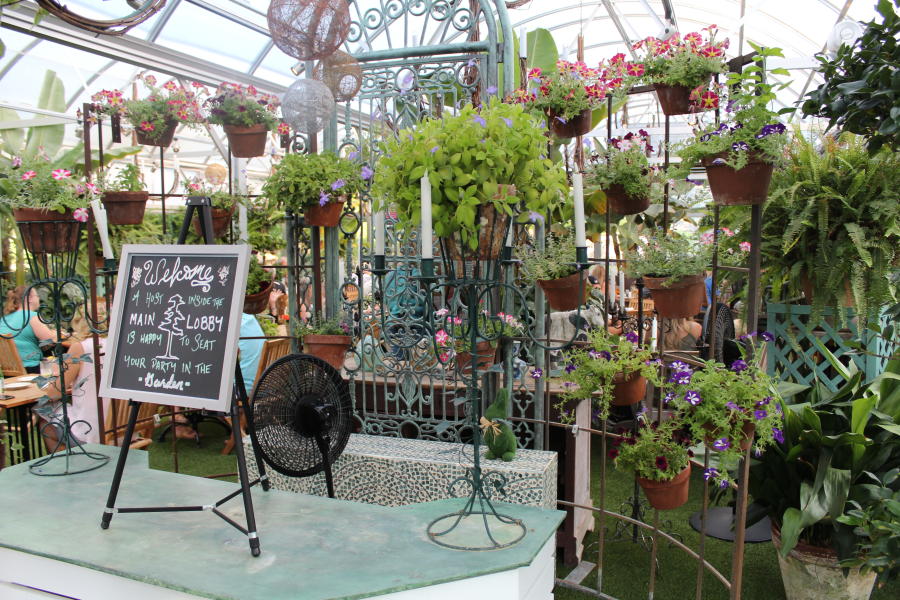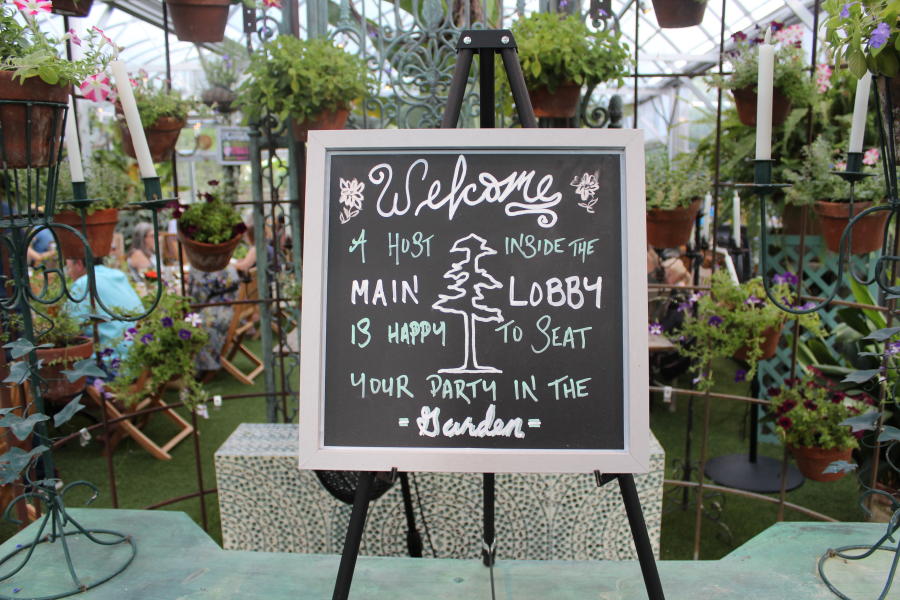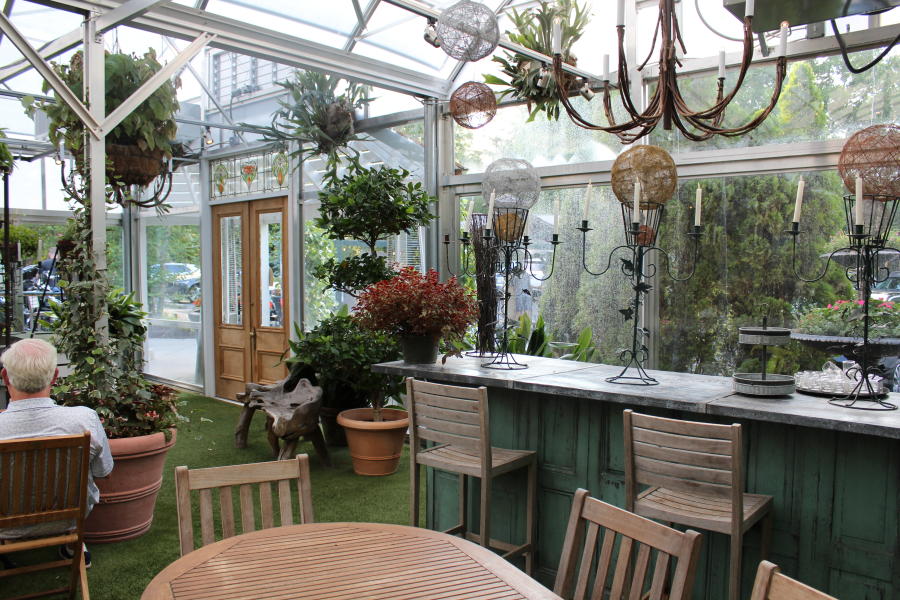 Philip Abruzzese, the General Manager and son of owner Andrew Abruzzese, sat down with us to go over the history, inspirations, and new ideas of what's to come. He was passionate about the people who helped bring this to fruition, mentioning Renny Reynolds, who was a major donator of the plant and tree decor (with some of the trees at 50 years old!) and the late Jim Hamilton who helped with the set design and overall look of the space.  This new permanent structure also has A/C and heat to accommodate the weather all year around and feels spacious yet intimate at the same time. It is the ultimate spot for date night, girls night out, anniversaries, or anything special that you want to celebrate. It's a truly unique space to dine and makes you feel very special by simply being there. 
When you are dining in such a stunning space, you can only hope the food you are eating matches the interior. Let me tell you, it matched. Chef Matt Levin is cooking up progressive American cuisine with his new menu, while still paying homage to the Abbruzzese's famous ravioli recipe they've been serving since the place first opened. Matt comes from a high end dining culinary background, which shows in his flawless execution of each dish we tried. Sous Chef, David Price, walked us through the menu and was informative and passionate about every item he presented to us, which made us feel welcome and excited to try each plate. The service throughout the whole evening was impeccable with the staff making sure we were completely taken care of at all times.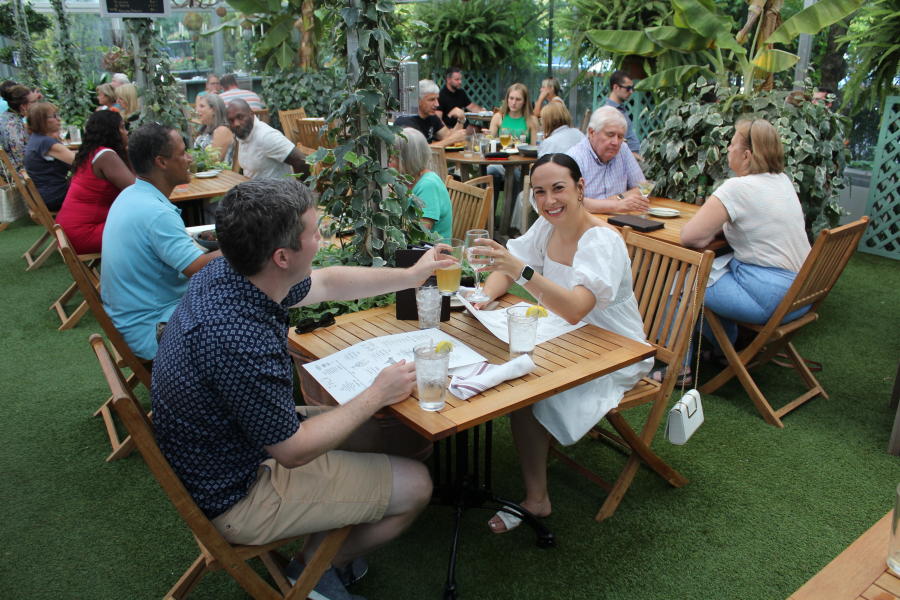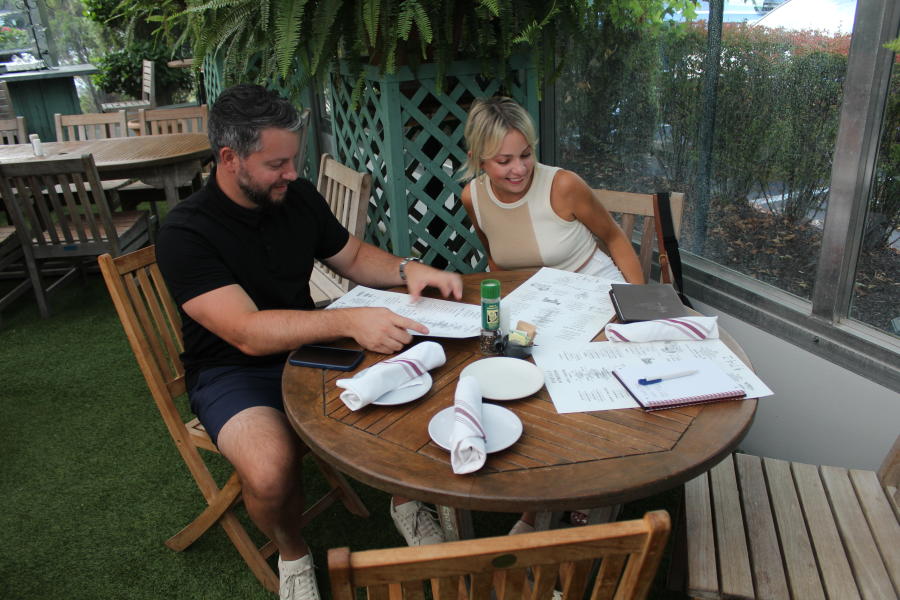 The appetizers we tried were fun, casual and delicious. My personal favorite, the reuben egg roll, had corned beef, swiss cheese and sauerkraut served with a thousand island dressing. It was all perfectly fried in a thick, yet crispy wrapper. Then we had the fried mozzarella, which was a fun spin on a classic mozzarella stick. The mozzarella was hand cut and breaded with a basil pesto and tomato jam. Next, came the wings. They were simply executed and served with the traditional fixins', but had a secret ingredient in the buffalo sauce you'll have to come and check out for yourself! The last appetizer we tried were the mussels marinara. They were served in a fennel garlic white wine sauce, with the fennel really coming through in the sauce. The mussels were steamed beautifully, and it felt more elegant amongst the classic pub grub served previously.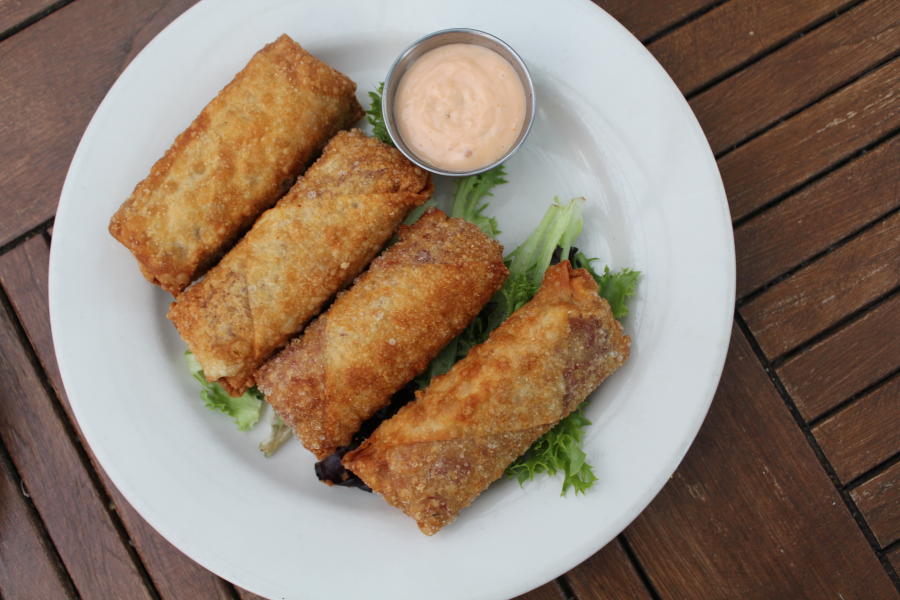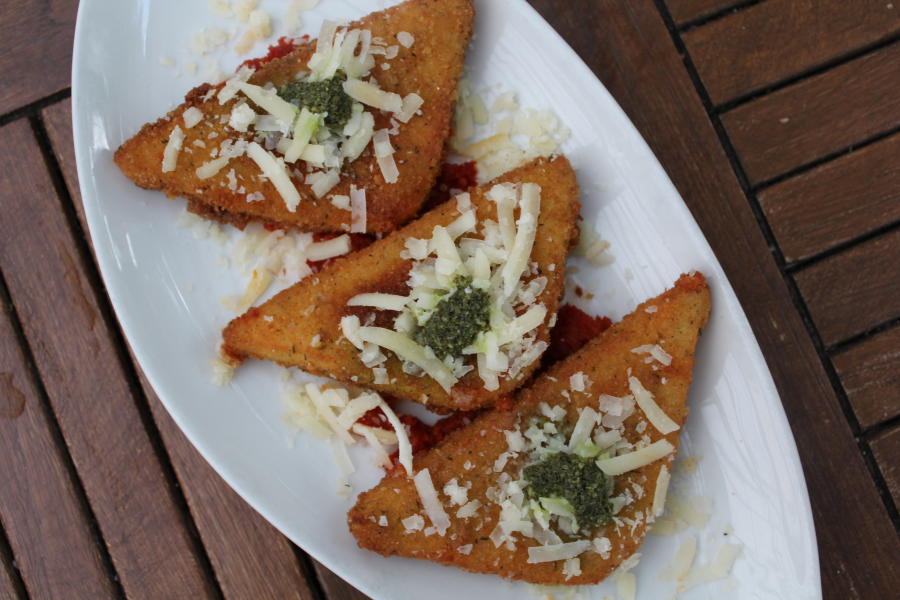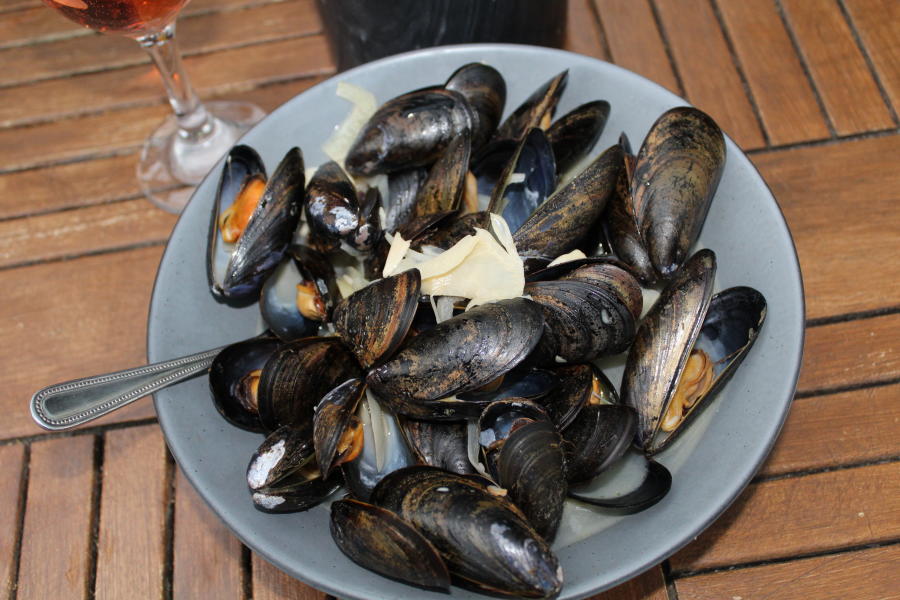 After we finished our fabulous appetizers, we tried an array of entrees: General Tso's Salad, Classic Ravioli, Lobster Mac-N-Cheese, and Grilled Mahi (the special). 
The General Tso's Salad was absolutely delicious! The chicken was crispy and packed with Asian flavors, and it was served with cucumbers, tomatoes, broccoli, mandarin oranges, and toasted sesame seeds over a bed of mixed greens. The Ravioli was perfect. The pasta is handmade, the filling is balanced and light, and the marinara sauce holds all of these ingredients beautifully. It's truly a standout dish and should be ordered everytime you come in.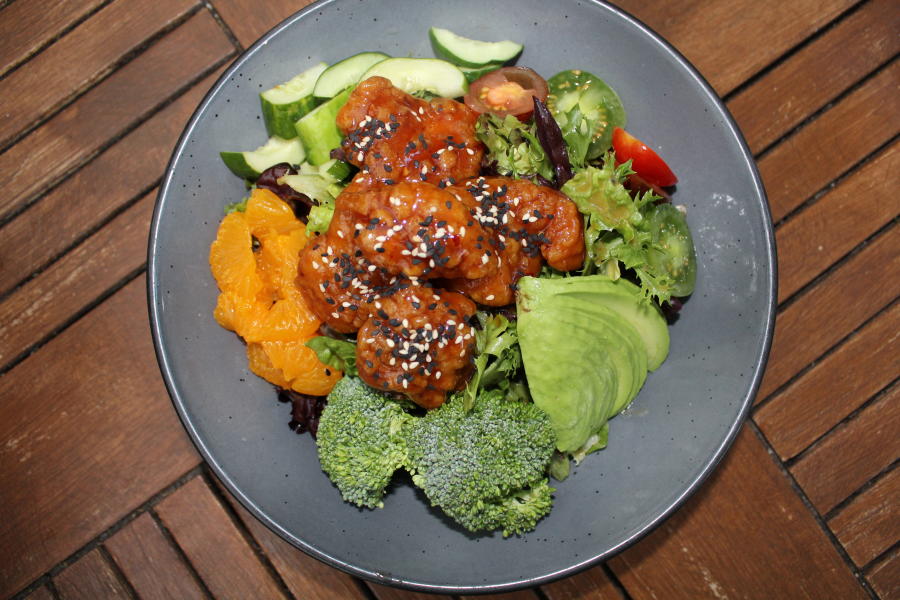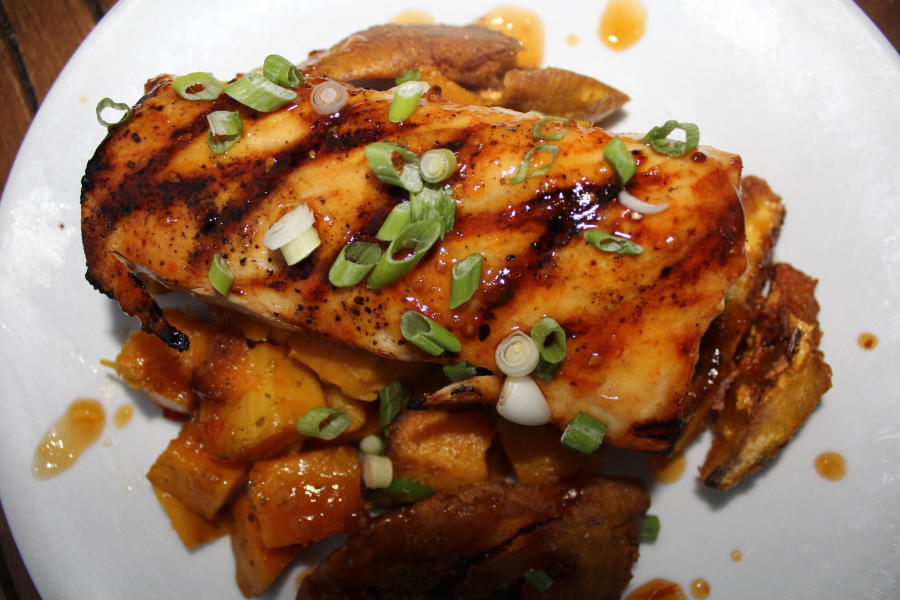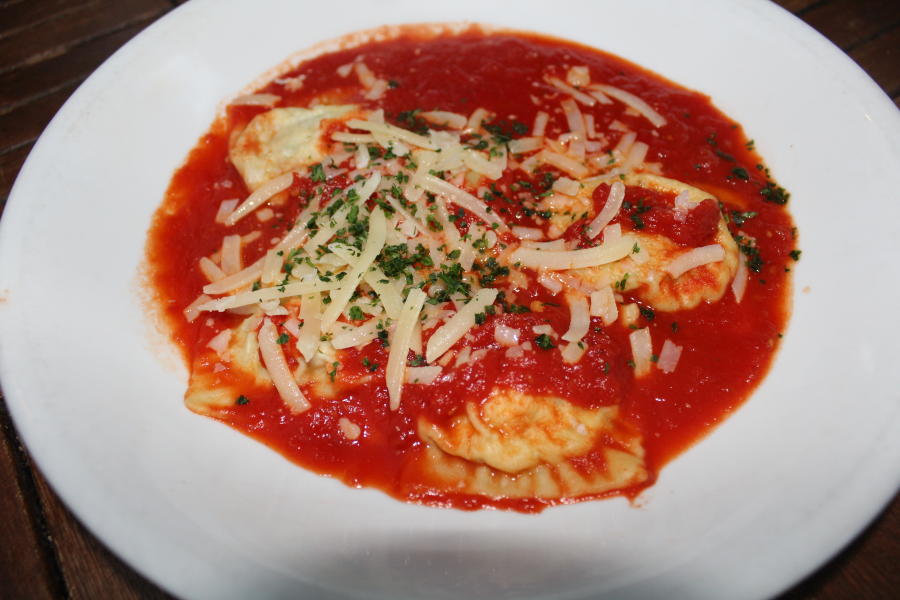 The Lobster Mac looked like a piece of art. There is a large parmesan crisp that is served on top of this decadent bowl of cheese and pasta and they do NOT skimp on the lobster. (They also offer lobster nights on Tuesdays from 4-9 p.m. if you are a lobster fanatic!) They offer whole Maine Lobsters, Lobster Rolls, and Lobster Fra Diavolo to name a few of the items you'll get to taste. Then, we got to try the special of the evening: Grilled Mahi Mahi. It was served with butternut squash and plantains in with a sweet, vinegary sauce. It has the perfect amount of heat that comes from their chili mixture of serranos, long hots, and scotch bonnets. Chef Matt is trying out new, delicious specials so make sure to ask your server what the specials are when you come in.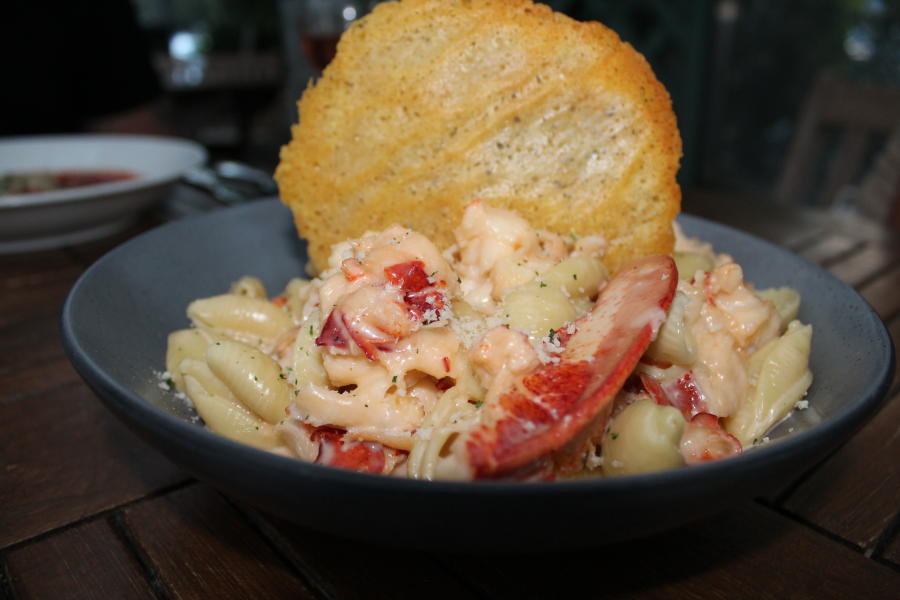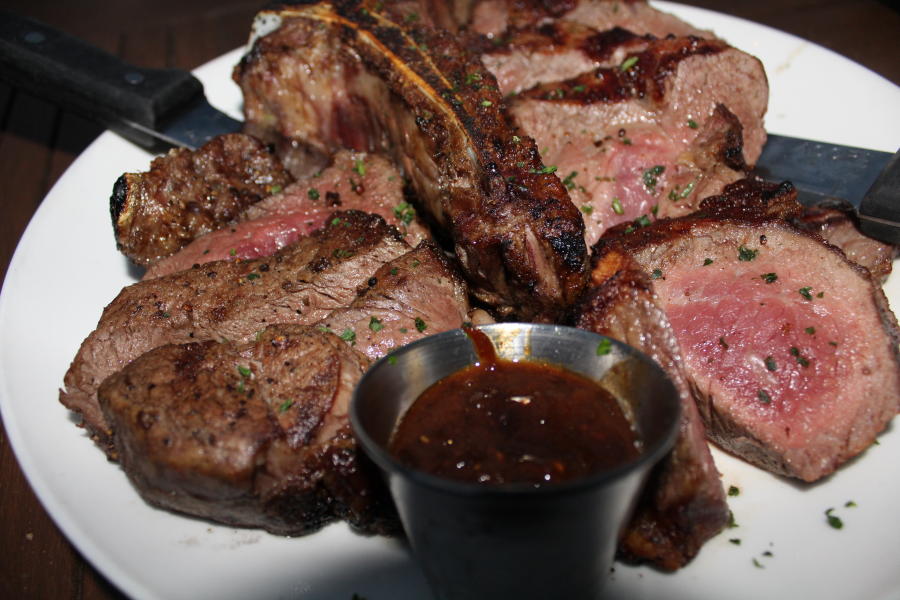 Lastly, the night ended with dessert: Homemade Rice Pudding and a Chococake Chip Cookie Skillet with vanilla ice cream and chocolate syrup; which of course, were the perfect sweet ending to a delicious night of food.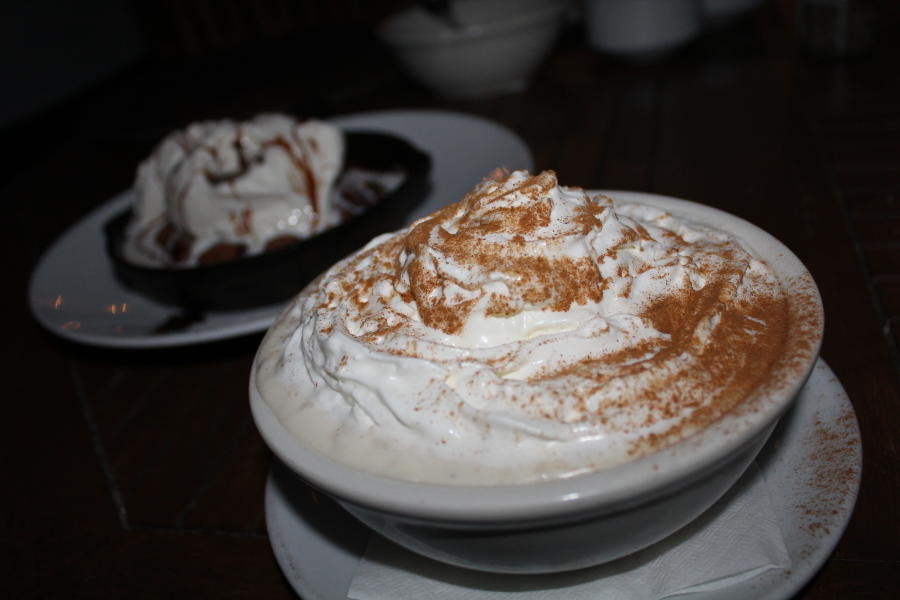 The Pineville Tavern has been around for as long as it has because it's an establishment that never disappoints its patrons. Summer, spring, winter or fall, The Garden is a perfect addition to a legendary restaurant. Make sure to call and make a reservation soon to experience this incredible space yourself!