My mom and I had the pleasure of attending an event hosted by Open Aire Affairs at the beautiful Tyler Gardens, located on the campus of Bucks County Community College in Newtown, Pennsylvania. 
The formal gardens were completed in 1931 to provide a dignified landscape setting for George and Stella Elkins Tyler's estate, Indian Council Rock. There are four tiers of gorgeous gardens influenced by Italian and French gardens, featuring a variety of flowers, stone walls and staircases, plush lawns, gravel walks, bronze sculptures, and peaceful fountains. What a perfect place to venture off to just to relax, study, read a book, or catch some rays of sunshine!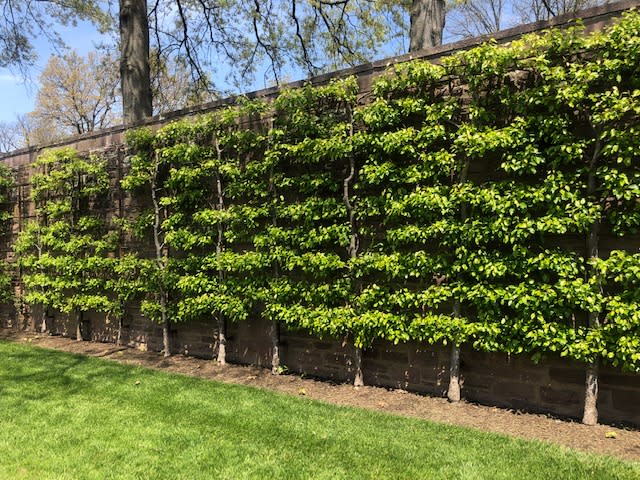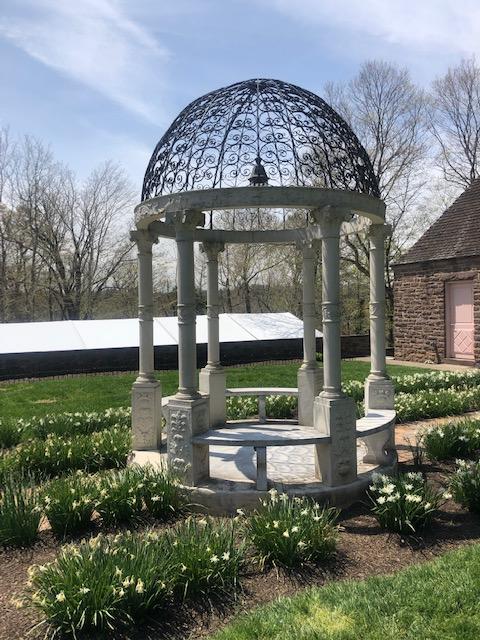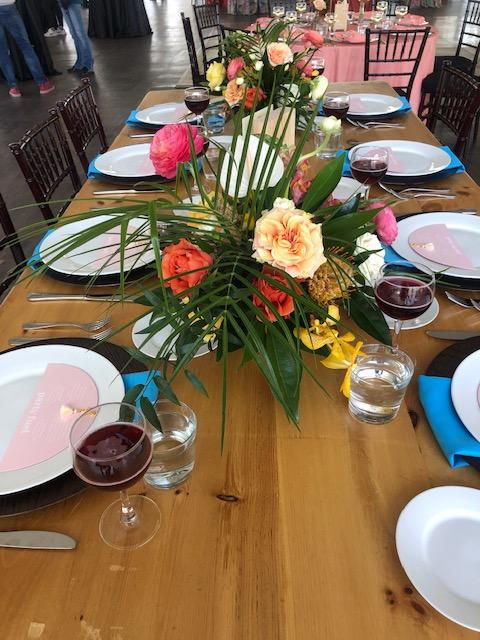 The location is perfect for bridal showers, family reunions, graduations, baby showers, engagement parties, rehearsal dinners, and weddings. The Venue Coordinator who put the event together took us on a tour of the grounds and introduced us to all of the endless possibilities for creating an unforgettable wedding experience. Tyler Gardens provide a very unique space to make a wedding or any affair memorable.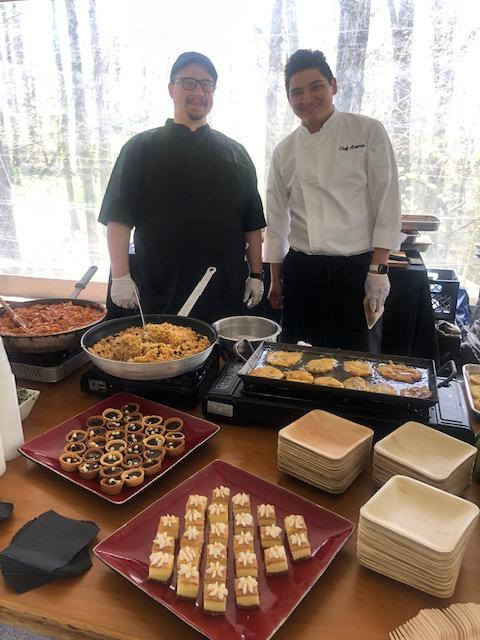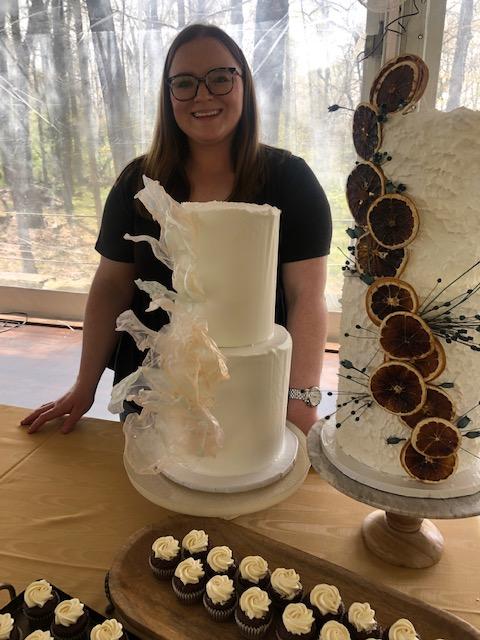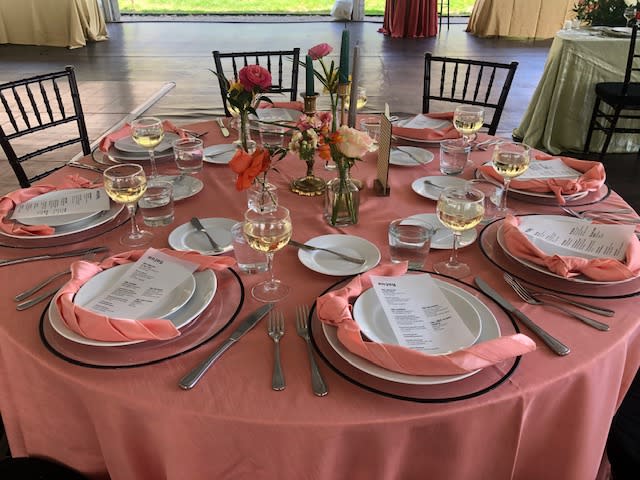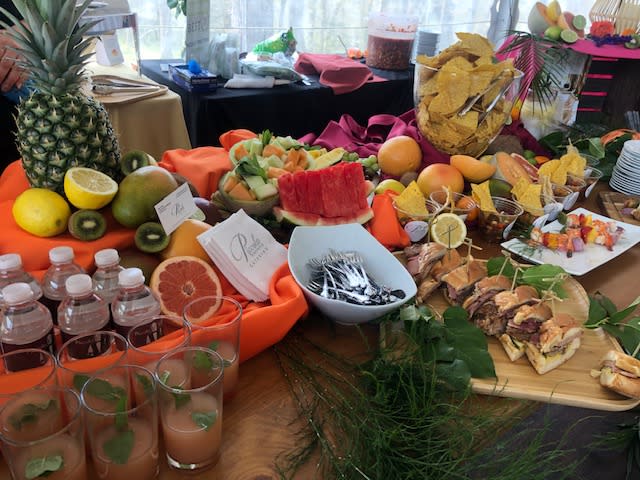 After my mom and I strolled through the plush landscaping of the campus, we were treated to scrumptious hors d'oeuvres, refreshing beverages, and rich desserts supplied by a variety of catering venues. Sage Catering, Piccolo Trattoria, and Joshua's Catering exceeded our expectations with the creative and succulent choices offered on their tables! Maggie Stout's Little Bit Sweets custom cake creations were out of this world and mouthwatering.  Pick your Poison Bartending shared a unique cucumber cocktail made with Stateside Vodka, which comes from a distillery right in Philadelphia.  Bartender, Peter Kim, was friendly and knowledgeable as he finished off the cocktail with a bit of fresh cracked pepper. What an interesting touch!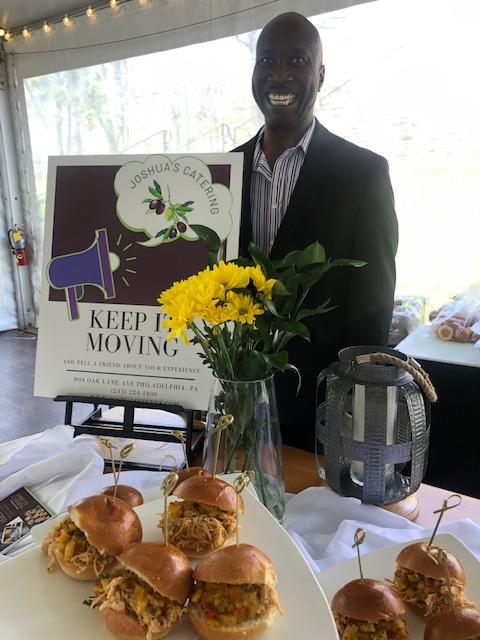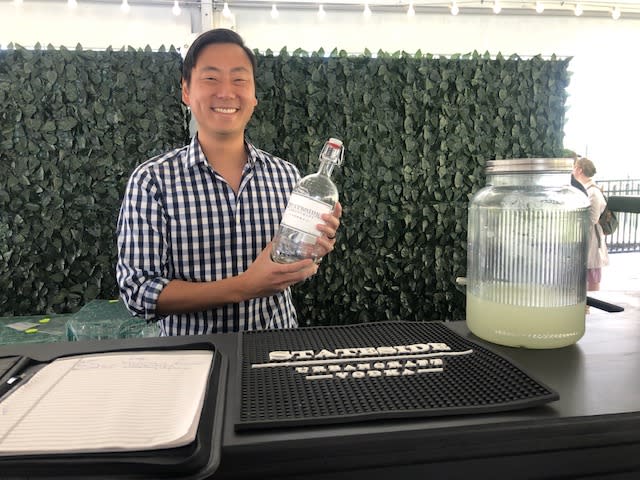 Whether you are planning a wedding or looking for a quiet place to get away, there is no need to go far. Check out Tyler Gardens in Newtown, PA, located in the beautiful Bucks County.