Each Halloween, Newtown Borough encourages artists, young and old, to paint the town red... oops...  I mean orange and black!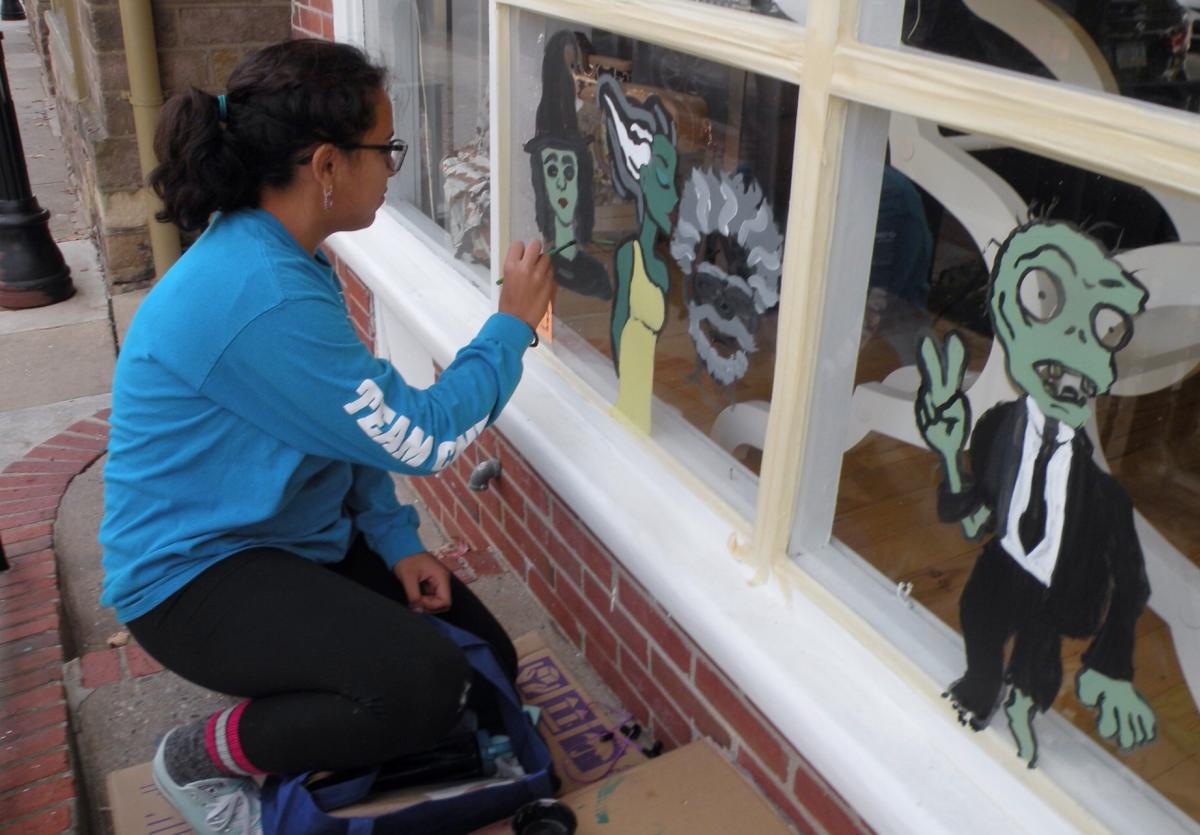 Since the 1950's, Newtown has hosted Halloween Art Scene, an event which was created to encourage some artistic fun and to celebrate the spirit of the spooky yet festive Halloween season.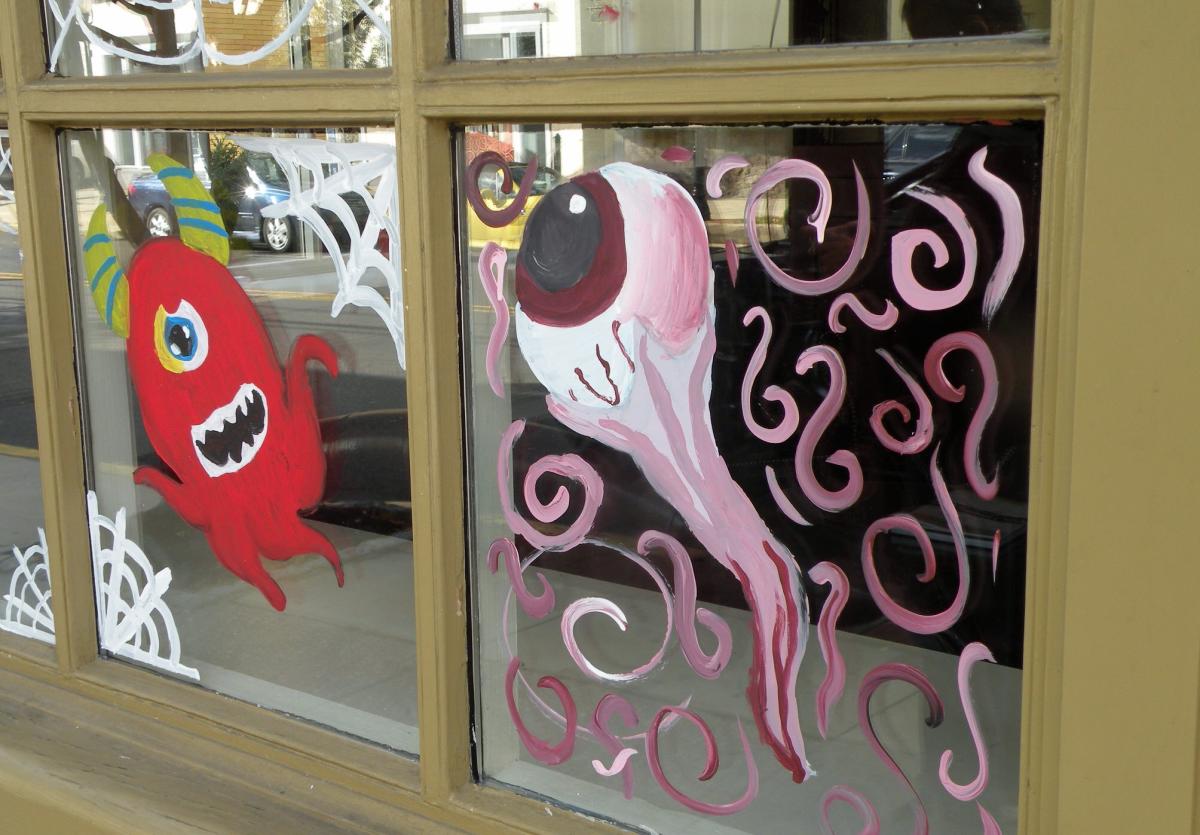 Local students, scouting troops and their families are invited to pick up a paintbrush and some acrylic paints and decorate windows in Newtown's shopping district to their hearts content. Store windows along State Street and Sycamore Street are taken over by ghosts and goblins, Frankenstein and friends and many more of your favorite Halloween characters.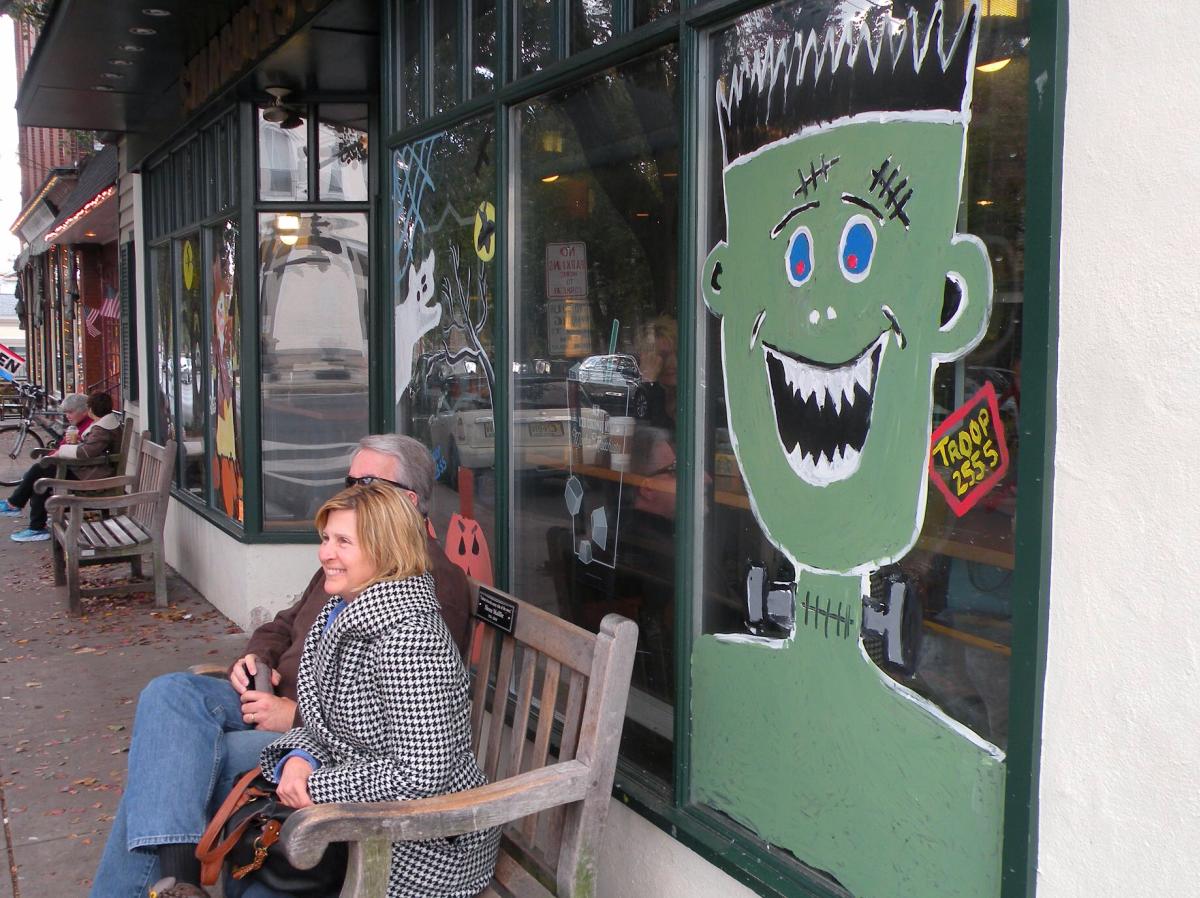 The store windows, like this one painted by 10 year old Hayden S. were decorated the weekend of October 22 and will remain on display through mid-November.  Mild fall weather is expected, so go take a stroll on State Street to see them all!