When you live in the middle of a town like New Hope, it feels like everybody assumes you go out to eat all the time. And I get it – having so many restaurants within walking distance is super tempting. But, while we definitely do partake on occasion, since having a kid we seriously cut back on late nights out. Don't get me wrong, I am very pro taking kids out to eat, but things get complicated when toddler bedtime is at 8 and your favorite reservation is at 8:30.
Now, with Valentine's Day coming up (on a Friday, no less), we know the chances of us getting the time, the babysitter, and the table are slim to none this year. All signs point to delivery or take-out at home, and honestly, that's perfect. Since so many area restaurants are on DoorDash or offer these services on their own, there are tons of choices beyond pizza. Do not misunderstand me, I could write a whole other post about Bucks County's amazing pizza options, but today we're looking at more offbeat offerings.
Consider this a jumping off point as we are completely spoiled for choice around Bucks; there are obviously even more great options in addition to the ones I've written about here. And, bonus for out of town visitors: I've included some local B&Bs in the listings so you can get in on the take-out too. FYI: Remember that all delivery drivers have limits, so check your location before you order (DoorDash should preselect available options for you too).
Put in that order and cue up the Netflix – let's do take-out tonight!
New Hope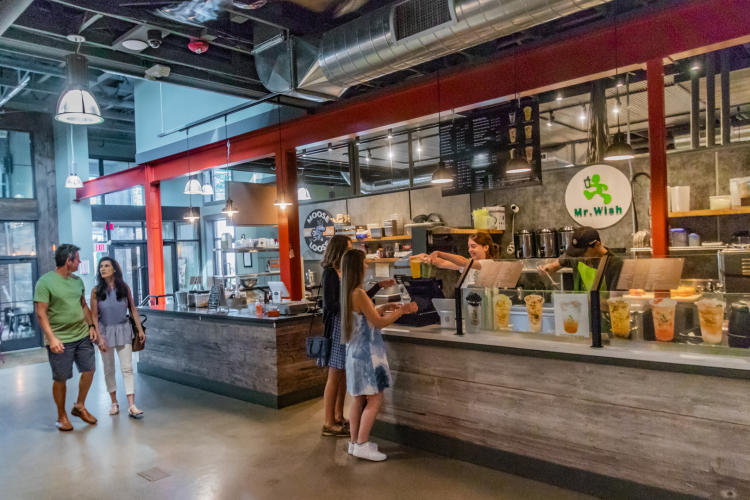 Local B&Bs: Porches on the Towpath, Fox & Hound Bed & Breakfast, The Aaron Burr House, Olivia's Bridge Street Inn, Wedgwood Inn, The Inn at Bowman's Hill
Obviously, if given the choice, I will dine-in at Marsha Brown's every single time. I mean, come on, the converted church is spectacular. But sometimes you're stuck at home and need some smashed garlic bliss and the phone is right there…!
Not to start anything, but for my money, DiNapoli's has the best marinated artichoke hearts and cannoli around. Just saying.
Ferry Market is another place I love to eat-in, especially in the summer when the door to Main Street is wide open. But I would be lying if I said I've never run in real quick to pick up hummus to bring home for lunch.
We love getting a table at the Dubliner (they have a great kids' menu!), but sometimes life intervenes. I was out of town until late on my husband's birthday this year and being able to grab his favorite dinner to go on the way home was awesome.
Lahaska & Buckingham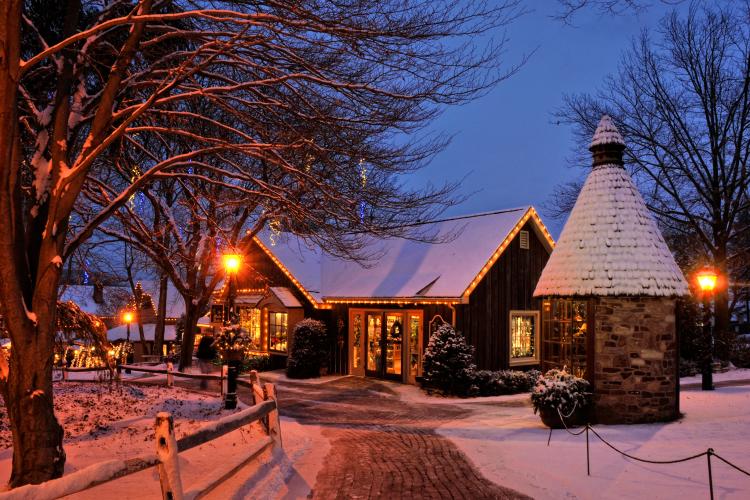 Local B&Bs: Golden Plough Inn, Ash Mill Farm Bed & Breakfast, The Inn at Barley Sheaf Farm
Do I love crab cakes and mussels? Yes. Do I love cooking either? Not so much. Luckily, the Pineville Tavern has both exceptionally well covered.
For everyone who has spent a day in and around Peddler's Village and is exhausted but hungry – did you know you can put in a take-out order from the Buttonwood Grill? Because calamari to go sounds pretty good to me.
Doylestown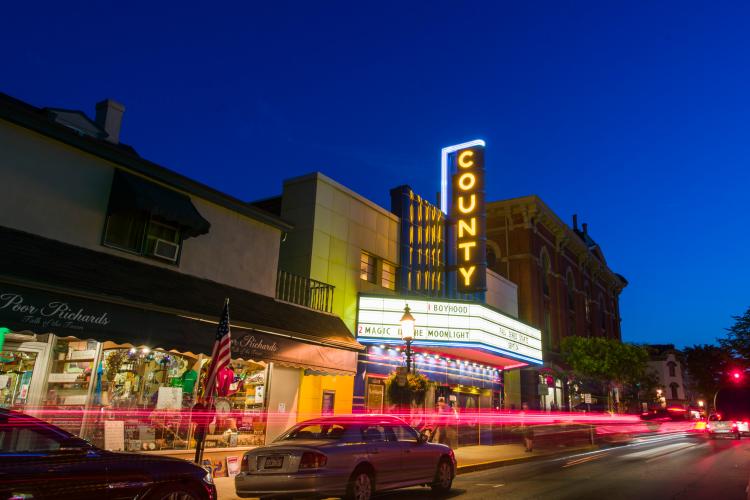 Local B&Bs: Hargrave House Bed & Breakfast, The Doylestown Inn, Highland Farm Bed & Breakfast
When I was working in Doylestown, the Lunch Bento Box special was my favorite "I accidentally on purpose forgot to pack my lunch" lunch. Lots of nice options, all very tasty.
My friend will not stop talking about the gnocchi at Vela that comes with basil, mint and pancetta. You know that's going on my next order.
Also known as M.O.M.'s, I love coming here for happy hour (especially for the fried pickles), but knowing that I can get their duck hash to go is a big bonus.
A big crowd pleaser in our house, these baked empanadas are so crazy good. Their flavors are wonderfully varied and change daily, but I always look out for the Korean beef and Mexican street corn.