What better way to enjoy the sunshine and warm weather of summertime than with a fun afternoon exploring history and sipping craft beer in beautiful Bucks County? This entire area is rich in history dating back several centuries—from historic towns and taverns to stone houses and homesteads.
Bucks County's craft beer scene is continuously growing, too, with new breweries opening every year. For others, second locations.
On any second or fourth Sunday of the month, plan your visit to the historic Moland House in Warminster, Bucks County and enjoy guided house tours with open hearth cooking demonstrations, then head on over to Great Barn Taphouse in Warrington's Valley Square — the second location for this farm-to-table brewery!
MOLAND HOUSE
The historic 12-acre Moland House Park, located in Warminster Township and under the management of the Warwick Township Historical Society, is named for London-born John Moland, provincial councilor for the British Crown when Pennsylvania was still a British colony. John and his wife, Catherine, had eight children, including one son, William, who became a surgeon in the Continental Army, and another who served for the British. Following his death in 1761, John left his wife "free use of the house and plantation" which later became camp for the Continental Army, their house serving as headquarters for General George Washington for two weeks in August 1777.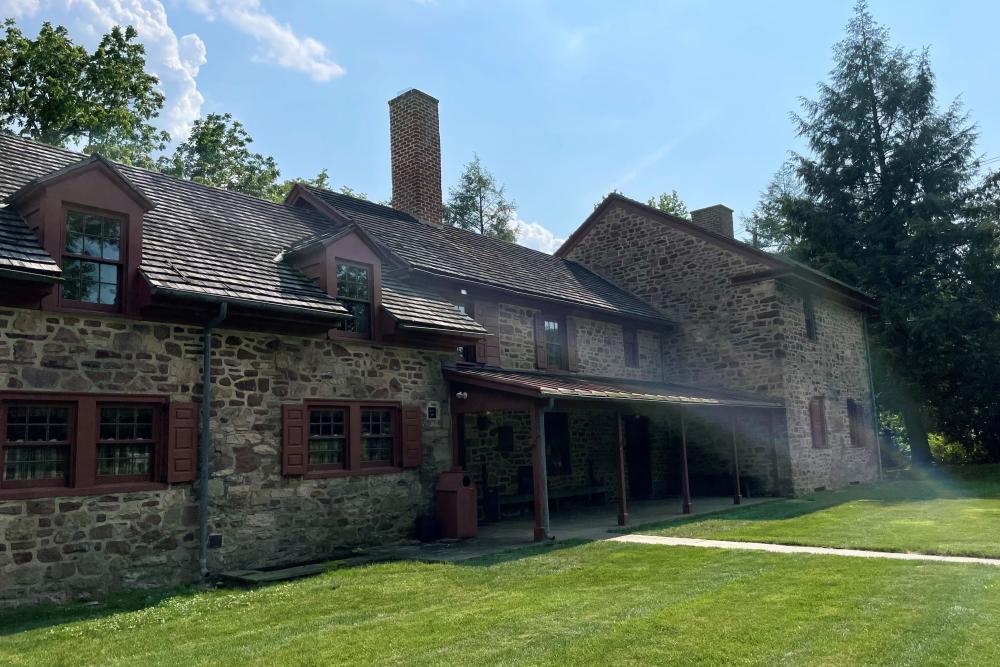 On July 31st, 1777, the Continental Army, marching from New Jersey to Philadelphia, encamped at the Moland House for one night prior to resuming their journey toward the city. While in the "plains" near Germantown, the decision was made to march to New York, when on Sunday, August 10, the Continental Army received word that a large British fleet had been spotted off the Delaware Bay, prompting them to march towards Coryell's Ferry (now New Hope) and make camp at the Moland House once again. While waiting to receive intelligence on the fleet, the Army remained there until Saturday, August 23. During this time, the Marquis de Lafayette arrived to join Washington as a Major General. At only 19 years old, the Marquis de Lafayette arrived with a commission granted by Congress for a rank in the Continental Army, though since he lacked formal military expertise, Washington refused his request but invited him to join the cause. Over time, "Lafayette proved his loyalty to American and gained so much military experience that at Yorktown, he was closely involved in Cornwallis' surrender to the French." (Moland House Historic Park, Warwick Township Historical Society)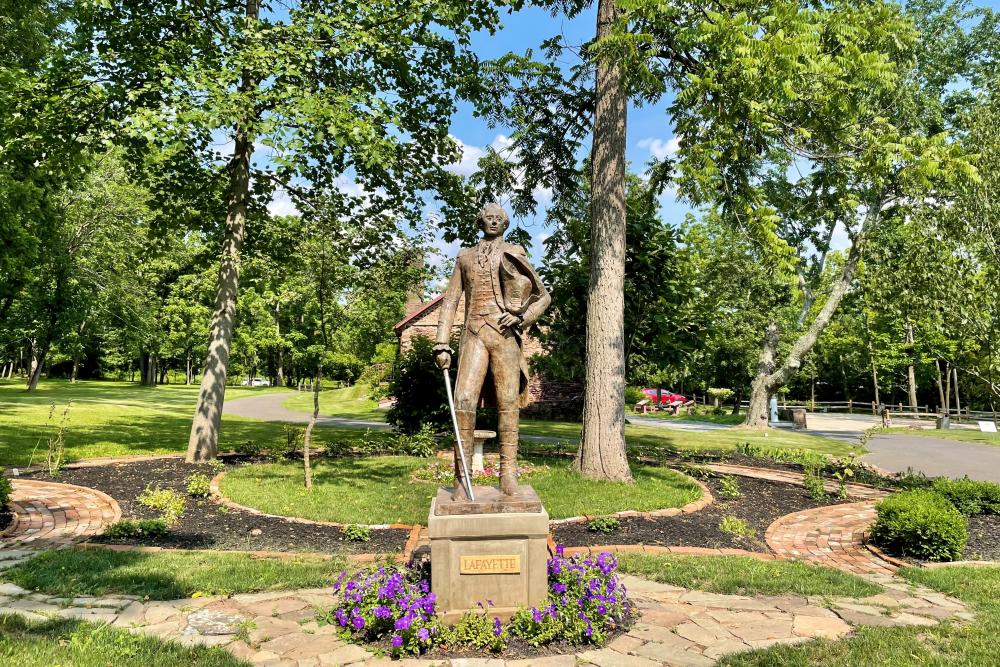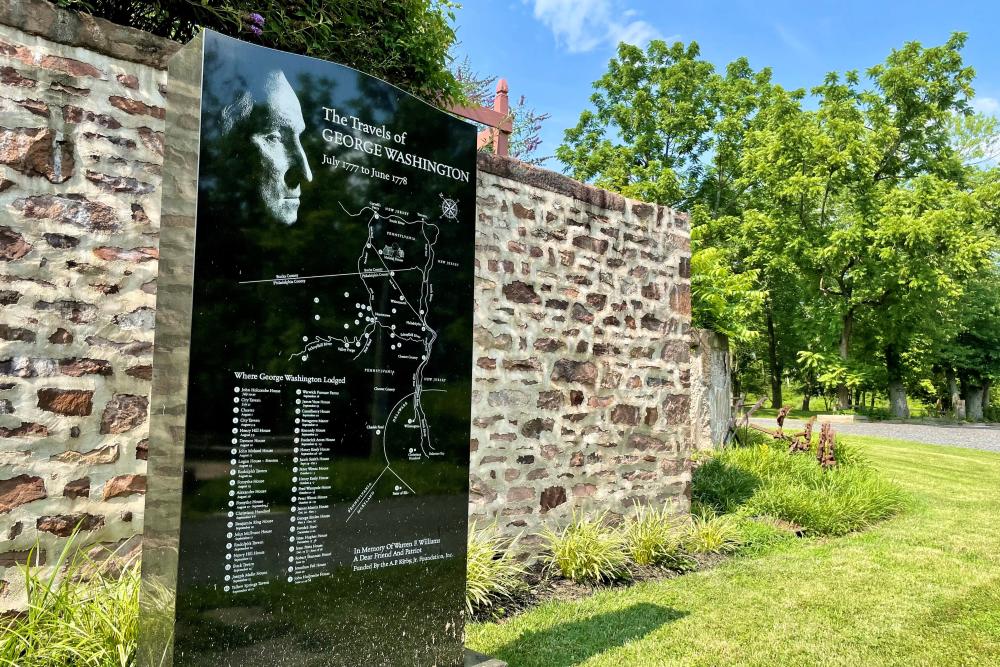 Take a step back in time at the Moland House. Visualize Washington, Layfayette, and the Continental Army reviewing maps and intelligence and planning their next move on the historic (and very beautiful) property. Tours are available between 1-4 p.m. on the second and fourth Sundays of the month. Suggested donations for a guided tour is $5 per adult and $4 per student on field trips. Children under six are free.
GREAT BARN TAPHOUSE
Located in the Valley Square shopping center in Warrington, Bucks County and just a short 10-minute drive from Moland House, Great Barn Taphouse officially opened its doors this past spring, the second location for the local brewery. Owned by Maryana and Steve Ferguson, their first location, the Great Barn Farm-to-Glass Taproom in New Hope opened in Summer 2017. It is tucked away along a stream off the Delaware River, just a short walk from the Bucks County Playhouse. The brewery uses locally-sourced ingredients in its brews, including their own barley and malt grown on their family farm in Durham Township. Their beer is brewed in their facility in Kintnersville. Partnering with other farmers in the area, Maryana and Steve helped revitalize the local agricultural community through craft beer (I'll drink to that!).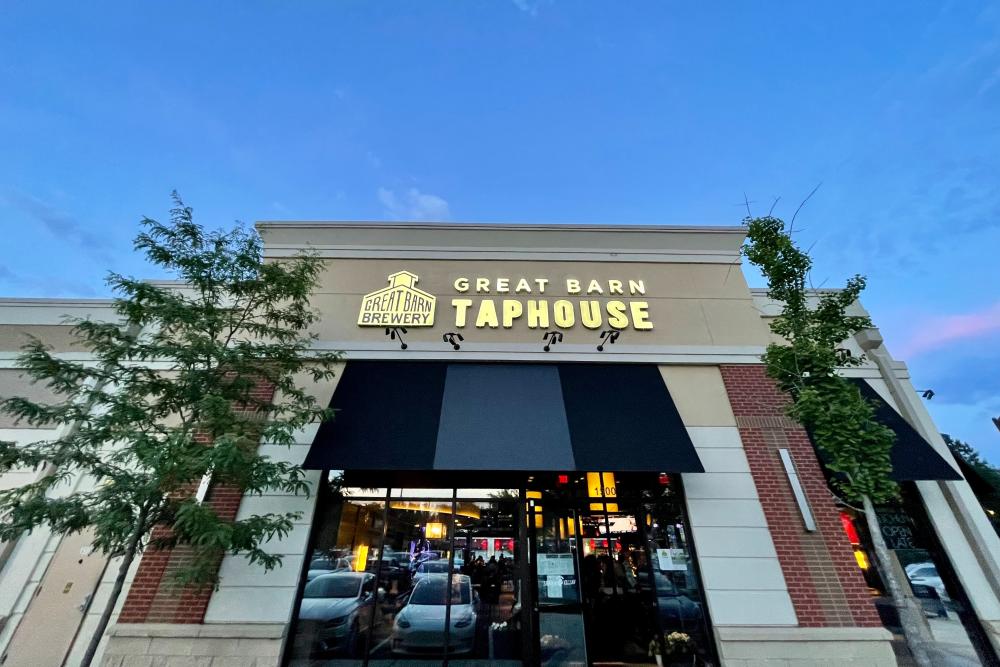 Frequently welcoming talented musicians and live entertainment to their indoor stage, paired with delicious locally-sourced food and refreshing farm-to-table beer, you'll be certain to have a great time at Great Barn Taphouse.
Great Barn Taphouse is located at 1500 Main Street in Warrington and serves up delicious food using local ingredients and offers gluten free, low carb, or vegetarian options for those with dietary restrictions (plus wines, ciders, cocktails, and soft drinks if you're craving something other than beer!). If you're looking for recommendations for your first visit, I highly recommend the sour dough pretzel bites served with beer cheese, or their Asian eggrolls with sweet chili dipping sauce.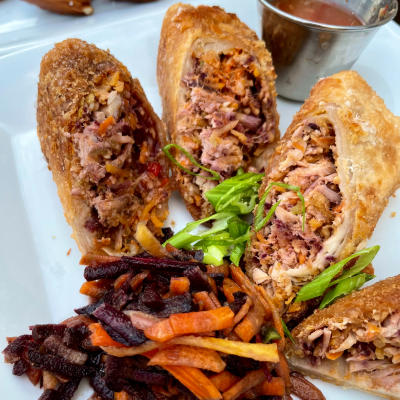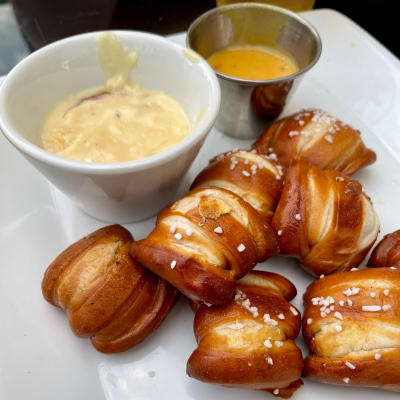 Farm-fresh beer recommendations? It's hard to choose just one, so I'll narrow it down to my top three! For an absolute Great Barn classic, try the Where the Delaware Am I? IPA, but if you're into hazys or easy-drinking pale ales, order the Hazy Acres New England IPA or the PA1 S.M.A.S.H. brewed with their own farm-grown malt.