Have you ever thought about when cupcakes came into existence? The first reference to "a cake to be baked in small cups" can be found in Amelia Simmons book American Cookery printed in 1796. It was not until 1828, that Eliza Leslie named them "cupcakes" in her cookbook Receipts. Centuries later, cupcakes with all their frostings and fillings still reign supreme. 
In upper Bucks County, John Ferraro and his husband, Bryan Berchok, are carrying on the sweet tradition. The couple owns Papa's Cupcakes, a delightful bakery nestled in a historic building in the quaint town of Perkasie.
Upon entering their shop are glass cases filled with cupcakes wearing a kaleidoscope of billowy icings. Flavors such as Chocolate Bomb, Triple Vanilla, Lemon Drop and Spring Strawberry make it impossible to choose just one. (I suggest one of each!)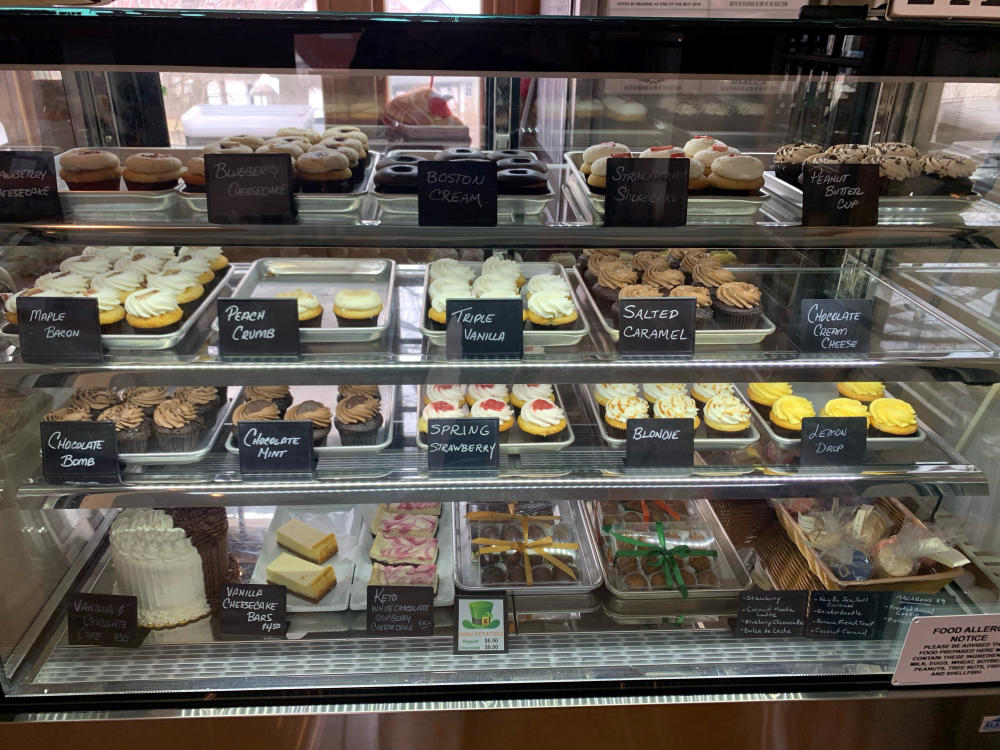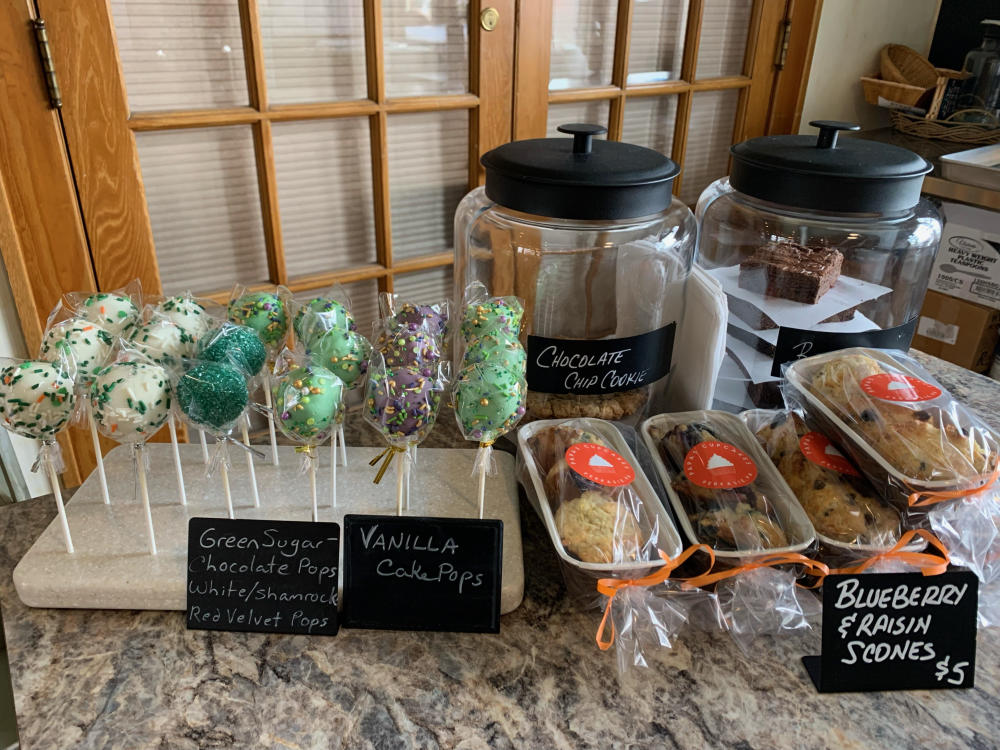 Nine years ago, John began baking cupcakes for their son to bring to school. Word soon got around that these were no ordinary cupcakes, and he began getting requests to make them for parties. At a birthday party, his friend Shawn insisted that he start his own cupcake business. With the help of friends, business cards were created and a website was soon up and running.
John had to have his home licensed and insured as a commercial kitchen to operate originally. He began baking special orders from home and selling his cupcakes at the Perkasie Farmers Market. When the owner of the Perkasie Florist had an available retail spot in her building, "Papa's Cupcakes" found their brick and mortar location.
All the cupcakes and other delights, such as scones and cake pops, which are baked by Bryan, are made with fresh natural ingredients. The cupcakes are cored in the middle and filled with real fruits and homemade custards. Strawberry lovers must try the Strawberry Shortcakes when in season! The Triple Vanilla custard filling is made with vanilla beans and is a store favorite.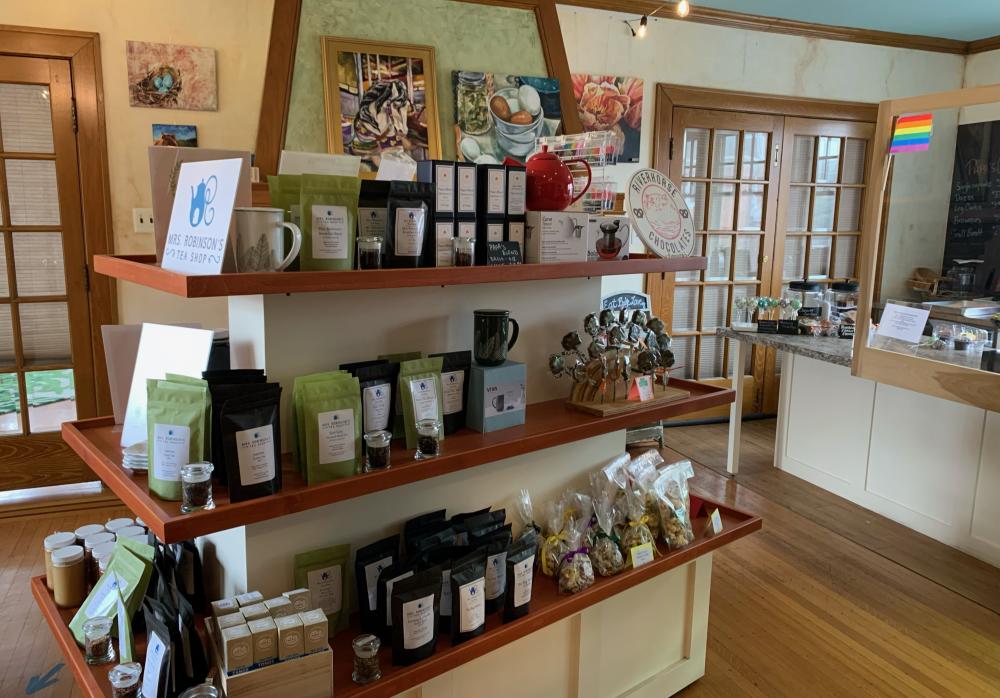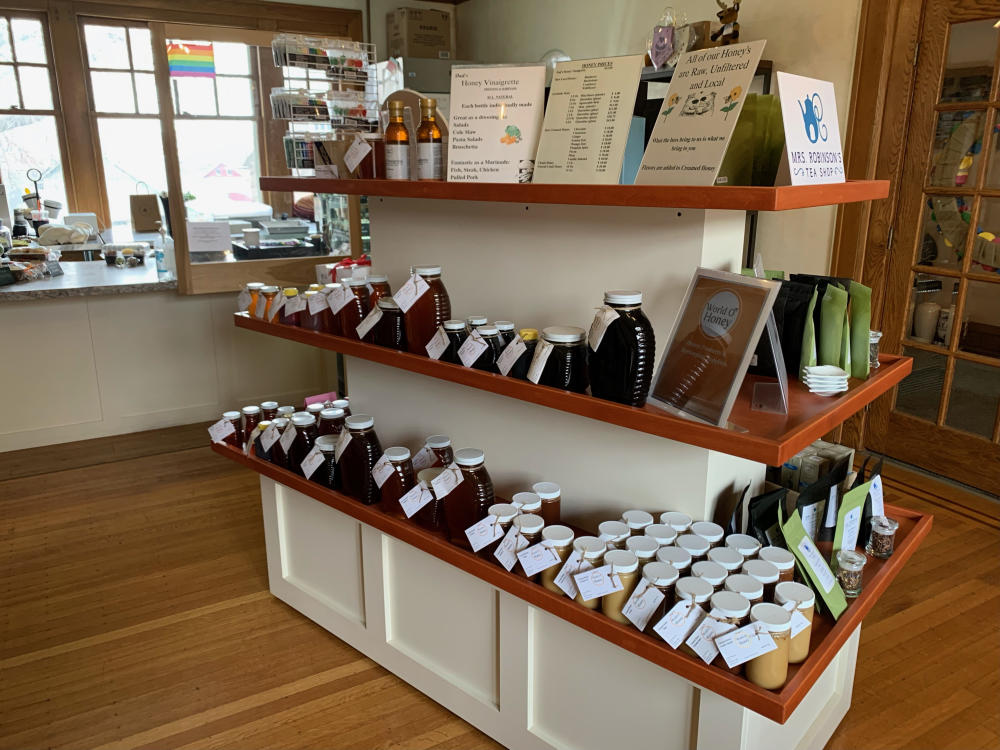 Believe it or now John was a pharmacist before becoming a full-time baker! He said it was "the pharmacist in him" that made him experiment with flavor combinations. He is always on the lookout for holiday ideas and was featuring green velvet cupcakes for St. Patrick's Day this year.
Looking for something a little bigger? Papa's Cupcakes can make a cake out of any of their cupcake flavors, or you can choose your own combination. They also create weddings and last year supplied the sweet for 25+ weddings!
As members of the LGBTQ+ community, John and Bryan have brought their rainbow cakes and cupcakes to Pride events. They continue to sell their delights at the Perkasie Farmer's Market and have done wine pairings with Bishop Estate Vineyard and Winery.
In addition to the fabulous baked goods, Papa's Cupcakes also sells locally sourced honeys and teas and charming gift cards from a local artist in their shop, making it a great place to stop by for all your gifts and to plan that special occasion!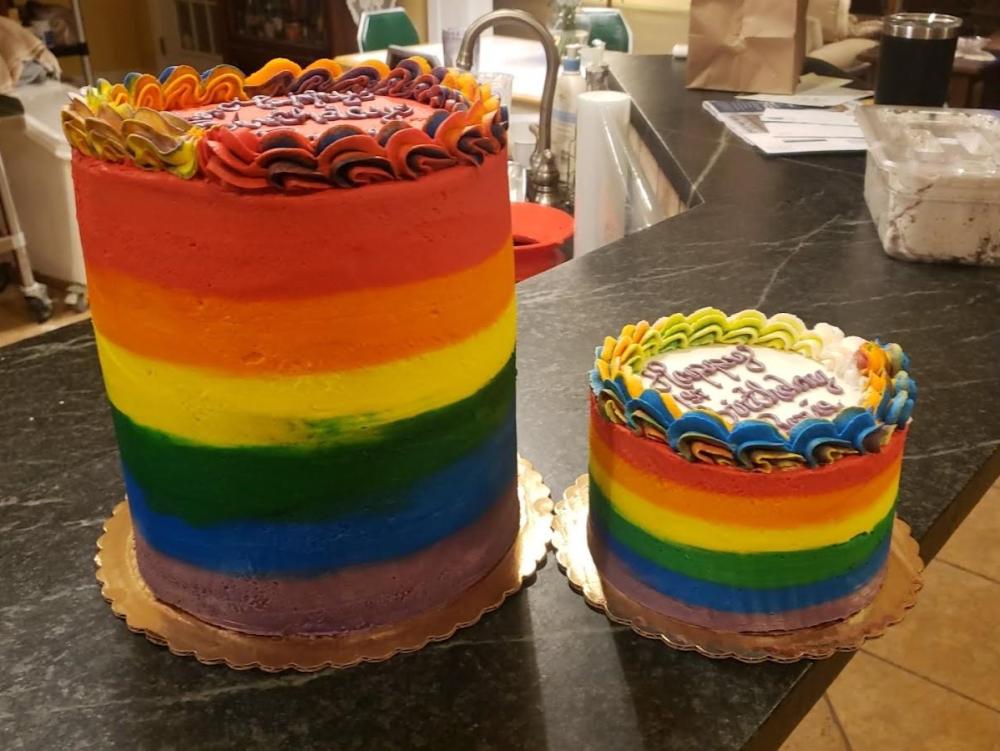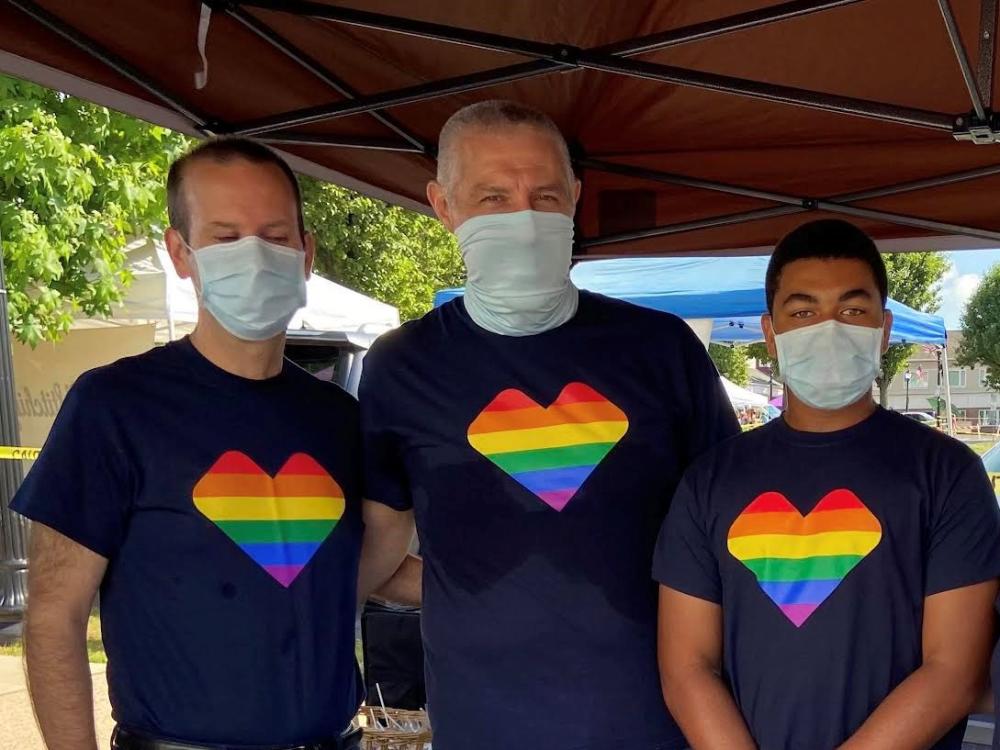 For more information, go to www.PapasCupcakes.com or stop by at 101 N. 5th Street, Perkasie, PA.