11 Bucks County Farmers Markets
Whether you're looking for something fresh and delicious or you're looking for a local artist's creation, our Bucks County farmers markets are sure to have everything you're looking for and more! Enjoy the local foods and finds in each community.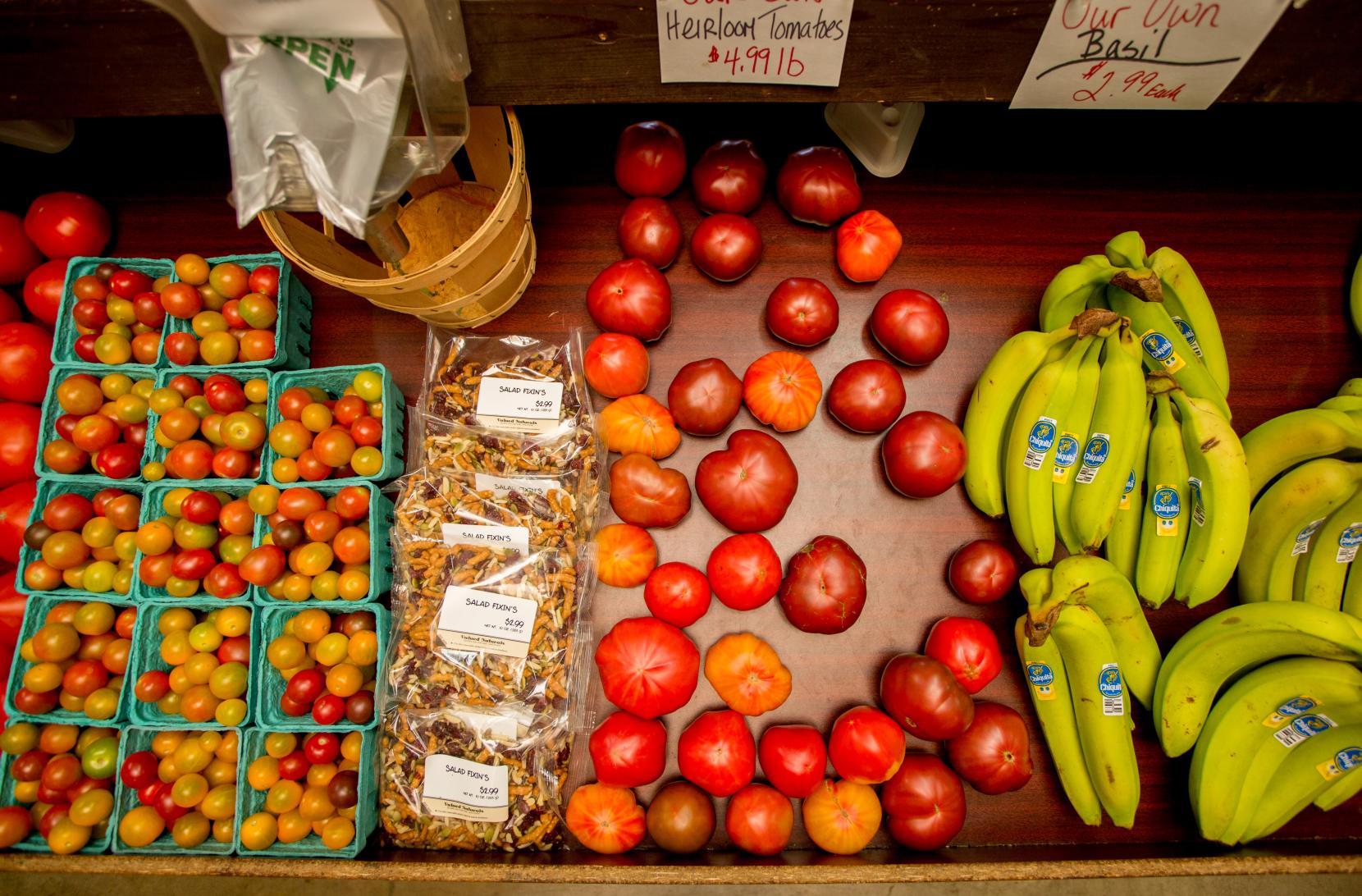 Maximuck's Farm Market fruits and veggies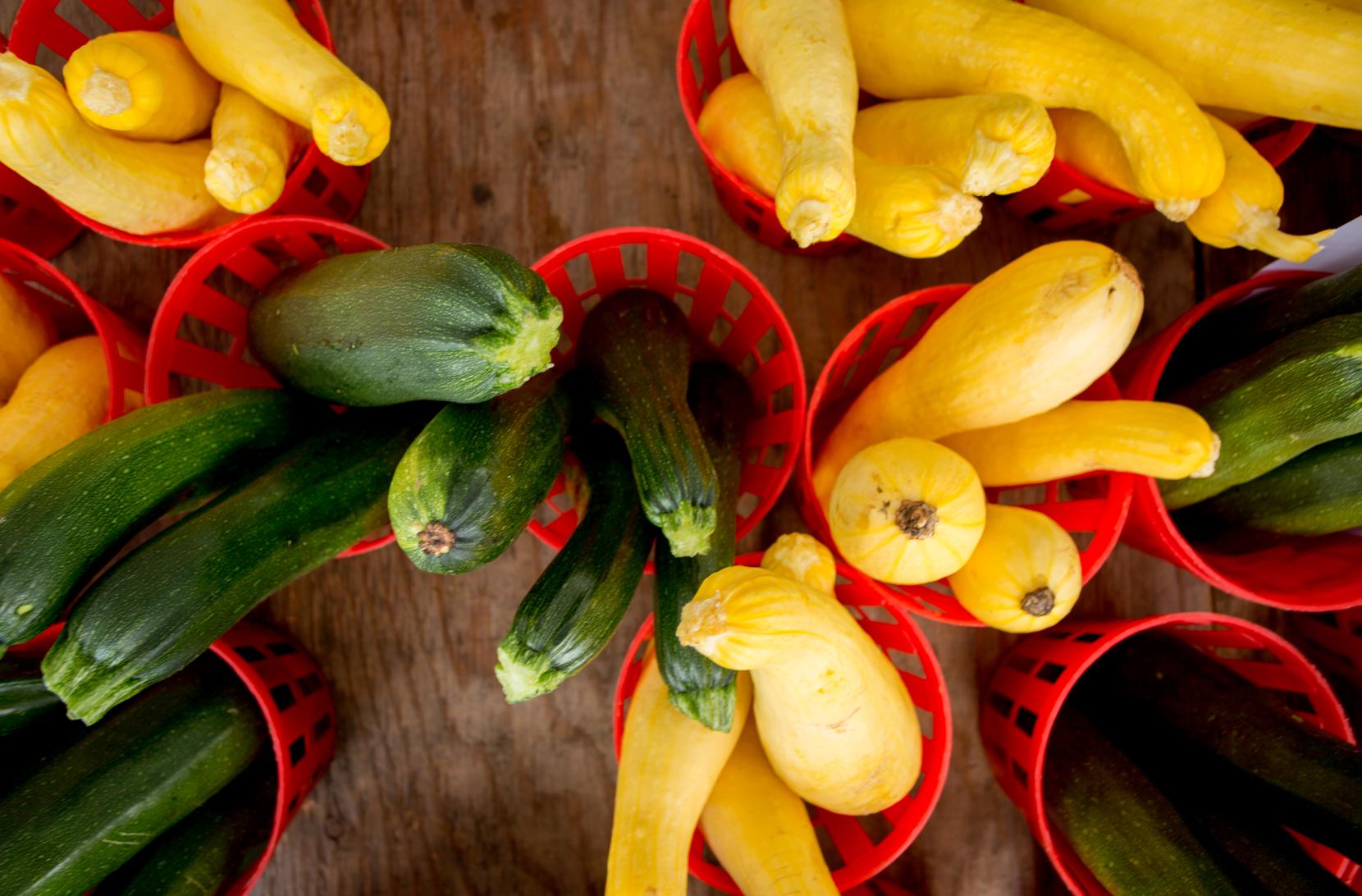 Squash at Rice's Farmers Market
1. Maximuck's Farm Market, Quakerstown
For the season's freshest produce and everyday staples, stop by Maximuck's Farm Market in Doylestown. This family farm uses the latest eco-friendly techniques to provide the best quality products, like their glass-bottled milk or hormone-free beef.
2. Rice's Sale and Country Market, New Hope
Rice's Sale and Country Market where bargain-hunters can browse more than 400 vendors selling everything from fresh produce to vintage clothes. Open every Tuesday and Saturday, Rice's is a Bucks County tradition, operating for more than 150 years.
3. Quakertown Farmers Market & Flea Market, Doylestown
Since 1932, the  has been attracting shoppers from across eastern Pennsylvania. Its indoor farmers market offers fresh fruit, vegetables, baked goods, dairy products and more. Vendors at the indoor/outdoor flea market sell the finest antiques and vintage wares.
4. Shady Brook Farm, Yardley
For 100 years, Shady Brook Farm has been growing and selling delicious fresh produce right here in Bucks County. Shady Brook's farm market sells everything from home-grown produce and locally-raised organic meats to mouth-watering baked goods and seasonal favorites. Visitors can also hop on the wagon and take a ride out to the fields for a pick-your-own experience!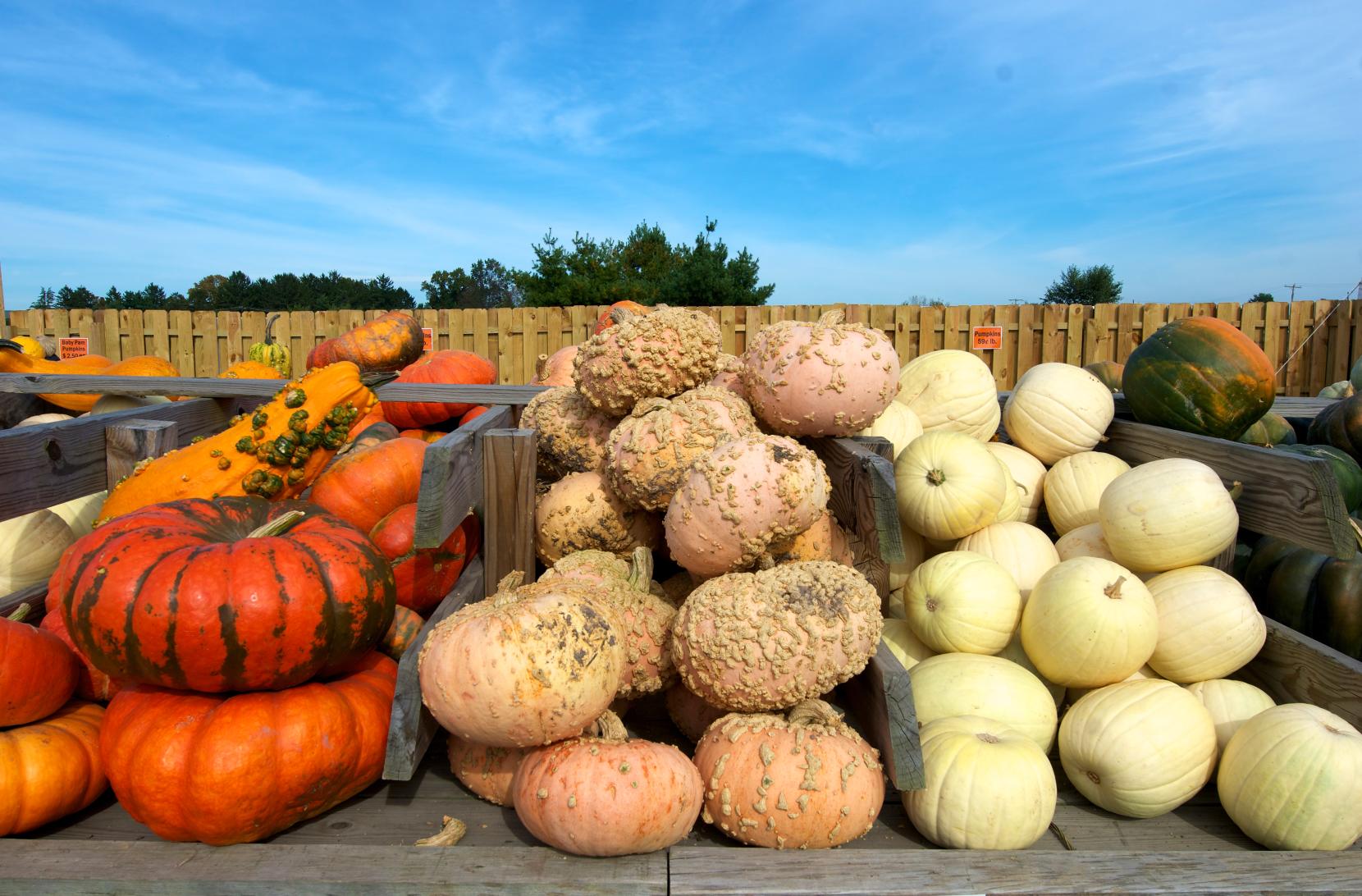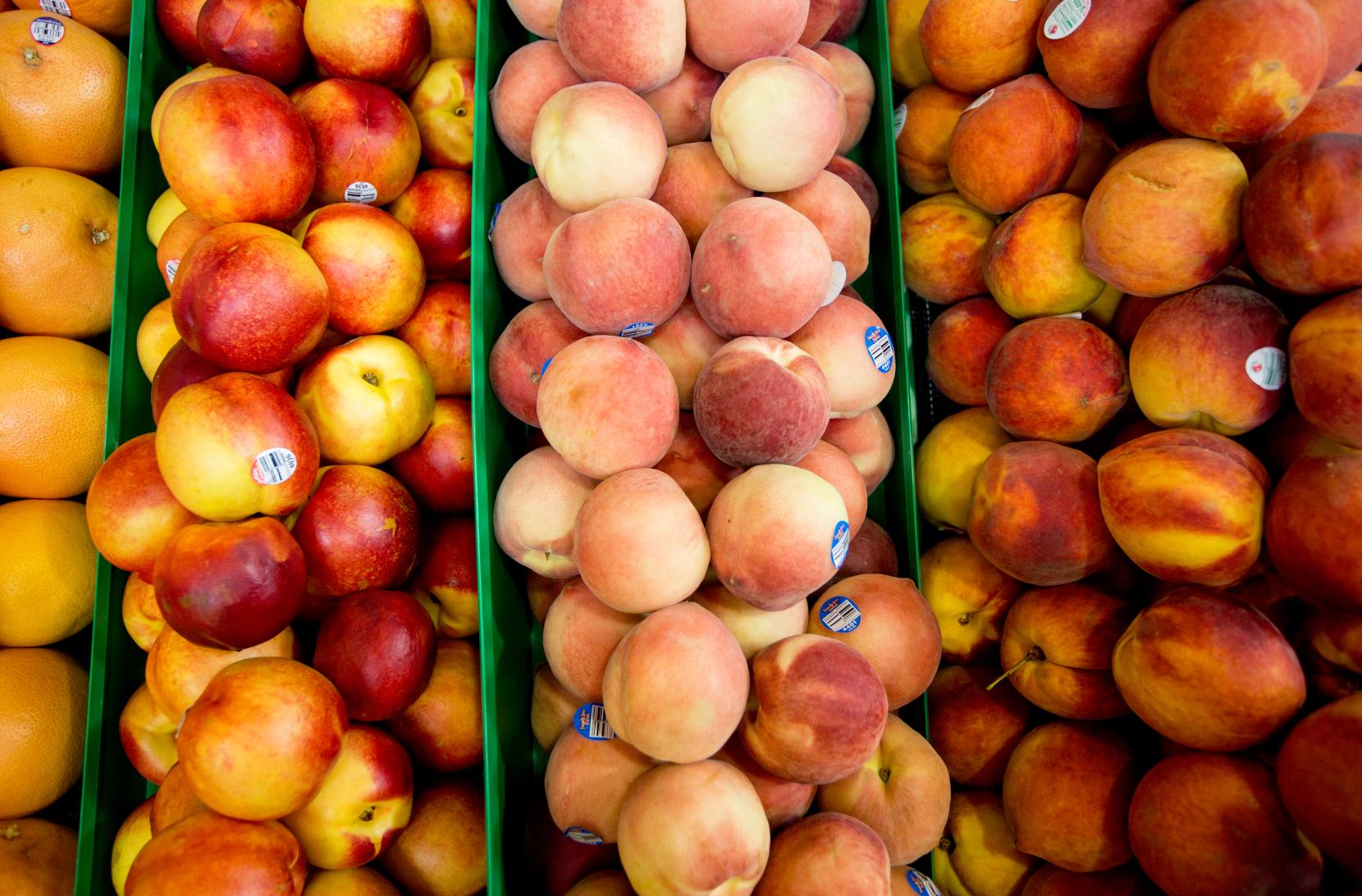 Peaches at The Market at DelVal
5. Sandy Ridge Farm Market, Doylestown
Sandy Ridge Farm Market celebrates everything about living in Bucks County! Located next to their 10-acre farm, Sandy Ridge Farm Market consists of merchants from local farms, delis, wineries and creameries. Be sure to pick-up some of their homemade pasta sauce, ketchup and salsa while you're there!
6. Market at Del Val, Doylestown
Opened in 2008, the Market at Del Val is part of a 100-year old farm that values family, tradition and community. Find a variety of food, ranging from freshly made sandwiches to local fruits and homemade ice cream at this year-round market. Throughout the summer, the Market at Del Val hosts wine concerts and other family-oriented events.
7. Newtown Farmers Market, Newtown
Open every Thursday through Saturday, the Newtown PA Dutch Famers Market features over a dozen vendors offering a variety of delicious foods. Explore everything from their ethnic foods such as Mexican or European down to a nice hot cup of coffee or a fresh, crusty loaf of bread.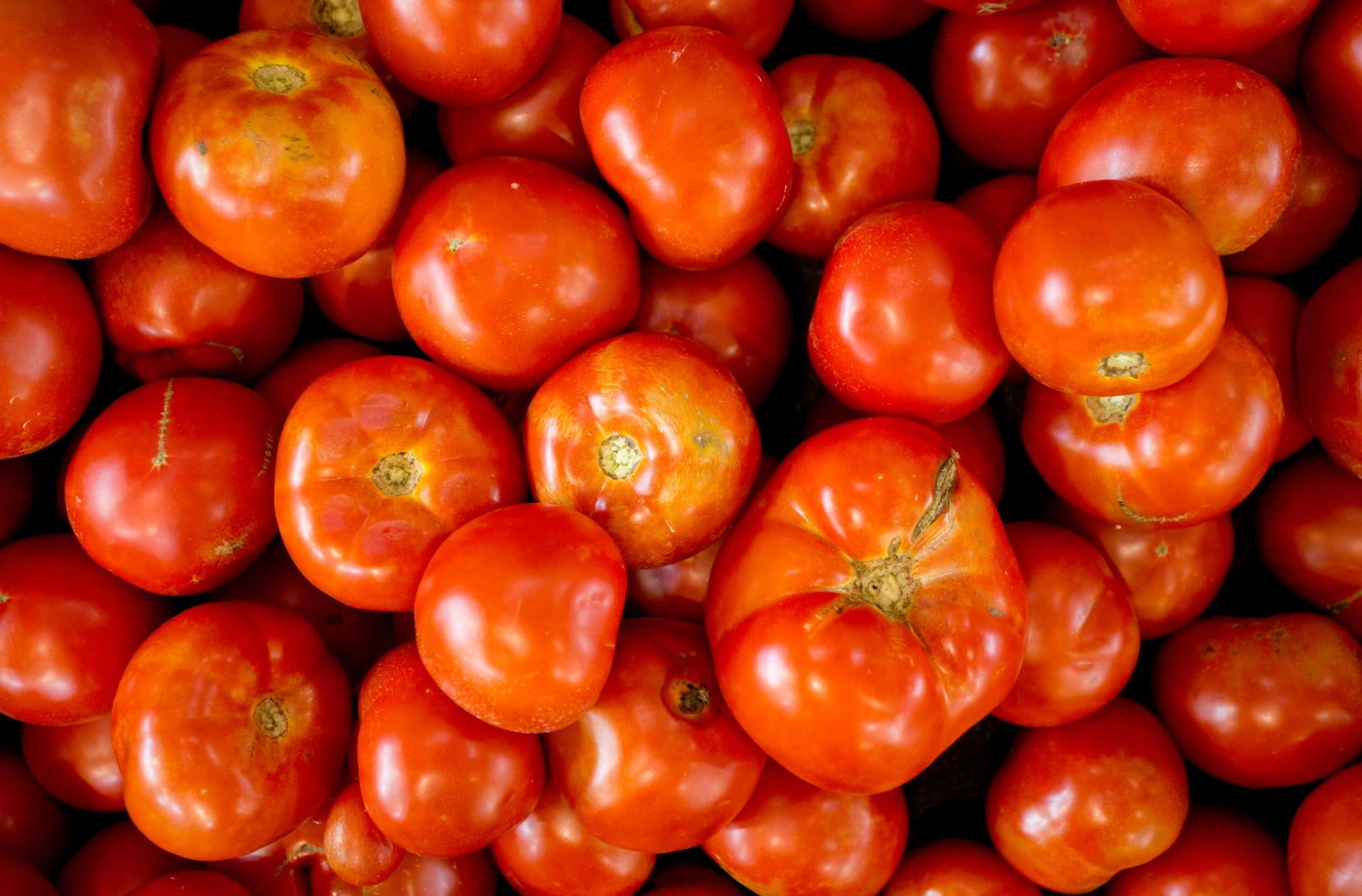 Tomatoes at Market at DelVal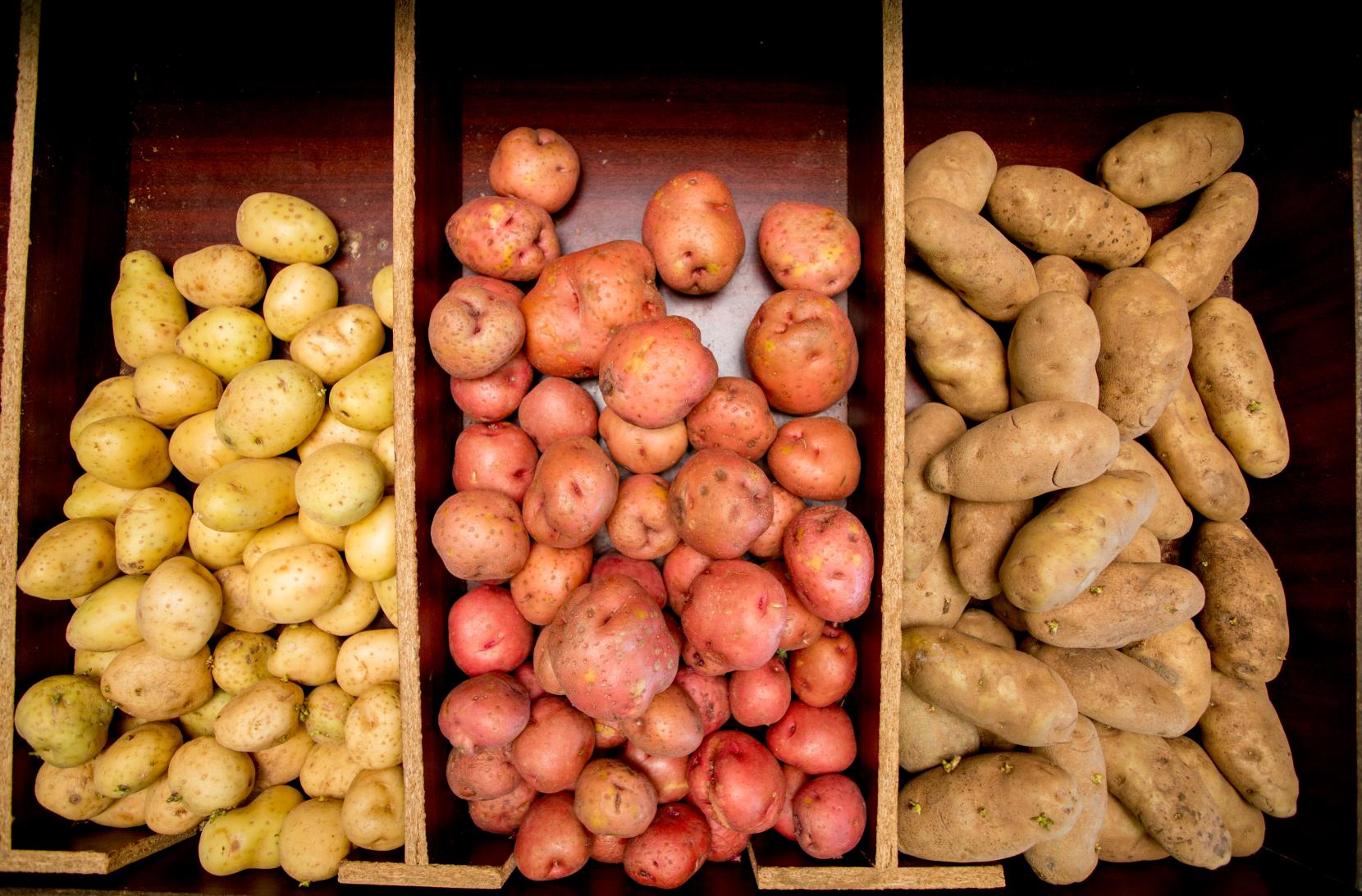 Maximucks Farmers Market potatoes
8. None Such Farm Market, Buckingham
Named after the farm directly across the street, the None Such Farm Market is a proud supporter of local businesses and a bustling farmers market open daily. Here you can find anything from their farm-raised angus beef, to dry goods, to bedding plants. You can even get a bottle of Buckingham Valley Wine to pair nicely with some fresh farmer's market bread and cheese!
9. Lou's Farm Mart, Bensalem
Located right off Route 13 lies the quirky and unique Lou's Farm Mart. This inside market offers great hoagies, warm pies, fresh produce, seasonal treats and sweets and more! Explore their various and local offerings while admiring the brightly painted murals on the walls designed by a local.
10. Tabora Farm Market, Chalfont 
Located in the heart of Bucks County, Tabora Farm Market at Tabora Farm and Orchard offers a wide range of products in a small and unique market. Treat yourself to their gourmet chocolates, cookies and locally farm-made ice cream. If you're in the mood for a healthy treat, indulge in their trail mix snacks and homemade jams and peanut butter. Pick your own fruits during select seasons. There's even a full coffee bar and a made to order crepe and smoothie area! The Tabora Farm Market is open from May through September.
11. Perkasie Farmers Market, Perkasie
Open every Saturday morning beginning June 1, The Perkasie Farmers Market features more than 25 vendors selling a variety of locally-sourced products. From fruits and vegetables to honey and maple syrup, this farmers market has got it all. Celebrate the warm season with outdoor events for National Ice Cream Day, National Watermelon Day, and so much more!
Visit These Markets This Week: