We know that winter weather isn't going anywhere for at least the next few months, but that shouldn't stop us from exploring the great outdoors and appreciating all of the history that Bucks County has to offer. Grab your favorite to-go or take-out and have a picnic in the park!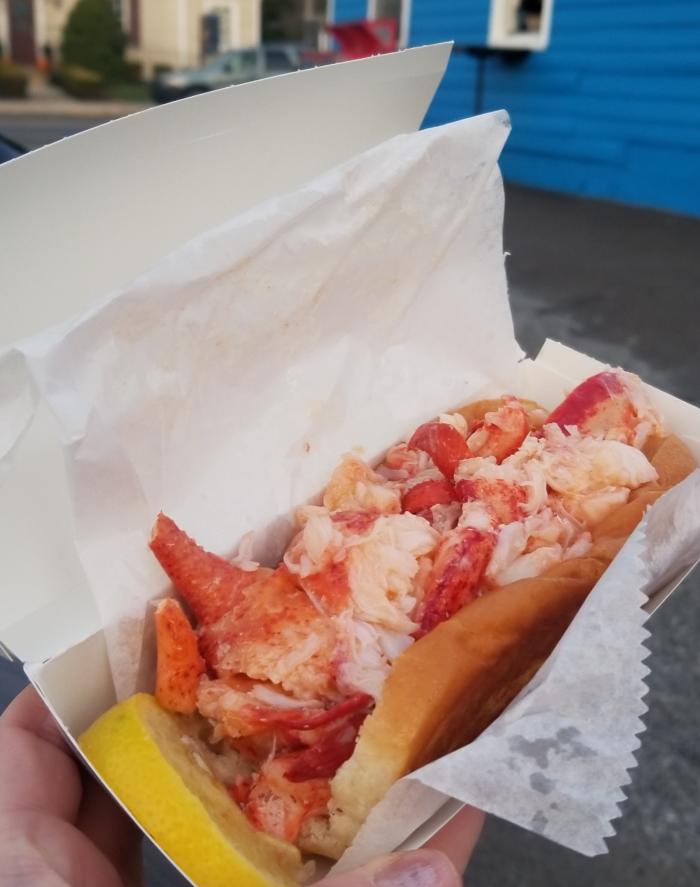 Yardley, a less-than-10-minute drive from Washington Crossing, is home to numerous restaurants like the Continental Tavern, Pretty Bird Cafe, and Vault Brewing. One of the newest restaurants in town is La La Lobster, and it already has become one of my personal favorites in Bucks County. If you love seafood, particularly fresh, buttery lobster piled high on a split-top bun, then drive on over to La La Lobster. From the classic lobster roll to lobster bowls and mac & cheese, and their newest menu addition, lobster grilled cheese, there is something for every pescatarian palate. If lobster isn't your thing, they offer shrimp options, too! Though I can't vouch for everyone, I have visited New England several times (eating lobster rolls wherever I went) and do believe La La Lobster's is one of, if not the best, one I have had. Especially for the portion size and price! On a not-too-chilly day, there's nothing like grabbing a bite to eat from them and bringing it over to one of my favorite nearby parks.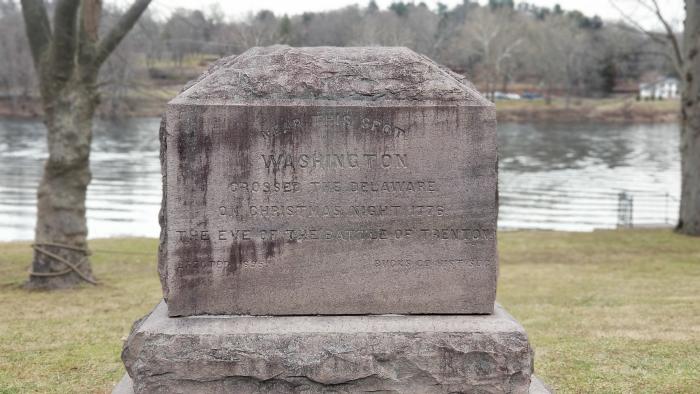 Washington Crossing Historic Park, located along the scenic Delaware River, was named for (you guessed it!) General George Washington and his famous crossing of the Delaware River in December 1776. The Battle of Trenton that ensued was a small but pivotal battle — Washington knew that without a decisive action, the Continental Army, which was dispirited and desperately needed a "win," would be doomed. Washington envisioned an attack consisting of his army of 2,400 men, strengthened by Colonel John Cadwalader's force of 1,900 men and General James Ewing's 700 men. The Hessian force located across the river in New Jersey of 1,400, under the leadership of Colonel Johann Rahl, were exhausted and unprepared for Washington's forthcoming attack. As Washington approached Trenton, he divided his men, sending columns under General Greene and General Sullivan, as Colonel Knox's cannons fired on the garrison. Rahl was unable to establish a defensive perimeter and was subsequently fatally shot, prompting the Hessians to quickly surrender.  On the Hessian side, 22 were killed, 92 wounded, and nearly 1,000 captured. But for Washington, he only lost two men due to freezing to death and had just five wounded!
(Rumor has it that one of the infamous Doan Outlaws of Bucks County heard the news and crossed the river with a note to advise Rahl of Washington's plan. The note was found in Rahl's pocket following the battle and his death…)
Formerly known as Taylorsville, Washington Crossing Historic Park is now home to restored colonial buildings built by members of the Taylor family, drawing a vivid picture of how some of our local founders lived and worked. The Baker family built the first ferry here, selling their business to Samuel McConkey in 1776. The ferry building, built in 1752 (though just the original basement kitchen remains), and then again in stages in 1790, represents a Revolutionary-era tavern.
Outside of the visitor's center at the 500-acre park you'll find a stone marker from 1895 on the approximate spot from which Washington and his army crossed the Delaware River. In 1917, the Commonwealth of Pennsylvania created the Washington Crossing Park Commission, and in 1918, the Taylorsville post office was officially changed to Washington Crossing (though the Taylorsville area still remains in the "heart of the park"). The historic park welcomes thousands of visitors every year who come to see the very spot Washington's army launched an attack that helped preserve its will to fight the war that would lead to our country's independence.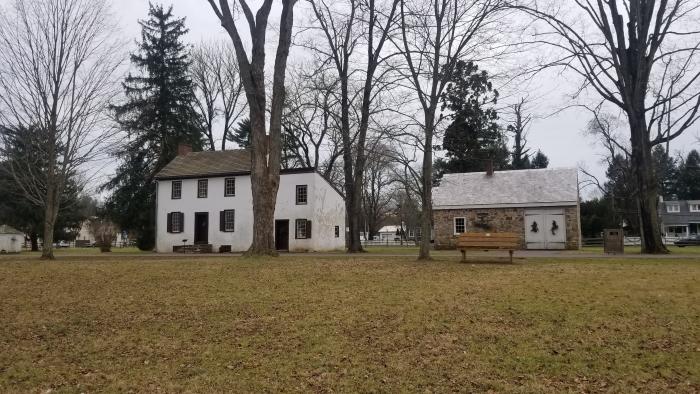 Though there is temporary closure of Bowman's Tower, Thompson-Neely House and Grist Mill, the Washington Crossing Historic Park visitor's center and gift shop are still open to the public from 10:00 a.m. to 5:00 p.m., 7 days a week, and the ground open for passive recreation.