Merry-go-rounds, gallopers, jumpers, horseabouts, flying horses, and roundabout – these are some of the names synonymous with "carousel" depending on where you are in the country. To celebrate National Carousel Day (July 25) in Bucks County, check out one of these carousels that are well worth a visit!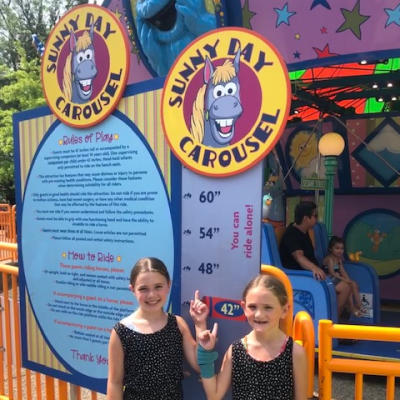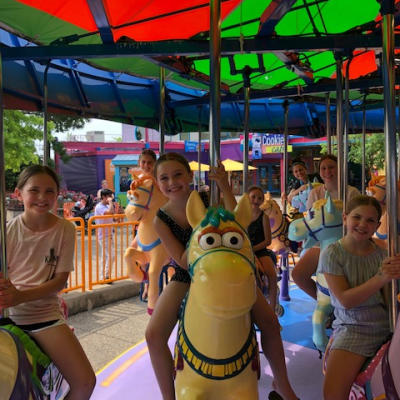 1. The Sunny Day Carousel at Sesame Place® Philadelphia in Langhorne has an interesting history. For those of us that were around in the 80's, you may remember the Big Bird head staircase that greeted you upon entering the park. Attached to the staircase were nets that both young and old visitors climbed on hands and knees way up above the grounds of the park. The carousel attraction opened in the park back in 2008, replacing the staircase, featuring Sesame Street characters, Muppet horses, and music, along with Big Bird's friendly voice speaking cheerfully along the ride.  My six nieces and I decided to begin our 93-degree day adventure by riding this awesome attraction. While gliding up and down on the colorful horses, many memories came to mind of how I used to climb up the steps to a bridge that once entered Big Bird's mouth right in this exact spot! Did you know that Sesame Place used to include only 3 acres back when it opened in 1980 and now has 14 acres of fun rides, a refreshing and exciting water park, shows with entertainment, and awesome photo opportunities for children and adults of all ages?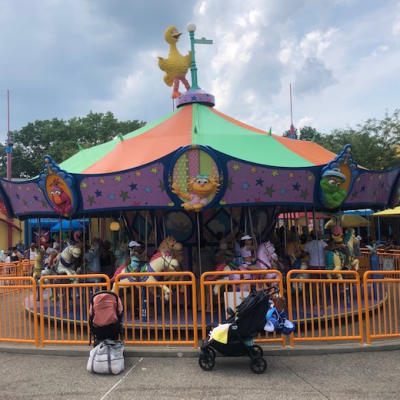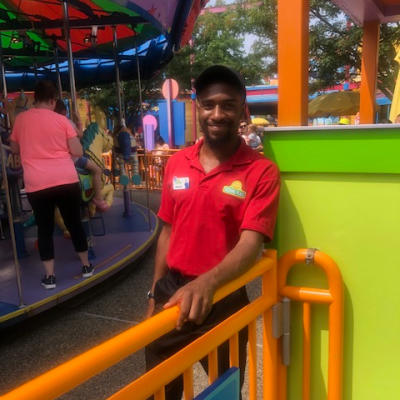 2. Next stop is the Grand Carousel in Giggleberry Fair located in Peddler's Village, Lahaska. It has been fully restored from the 1922 Philadelphia Toboggan Company (P.T.C.) carousel and was installed in July of 1998 in Lahaska. Earl Jamison is the individual responsible for saving this carousel from being stripped for parts after being stored for thirteen years. My youngest sister, her 3 young children, and I had a blast as we watched in awe at all of the beautiful artwork, fancy gems, and painted animals along the ride. A super interesting fun fact is that the Grand Carousel has been moved from Chicago, IL, to Pottsville, PA, to Worcester, MA, to Oklahoma City, OK, to Panama City, FL, to where it is today in Lahaska, PA. How cool is that? It has 950 clear light bulbs, 46 hand carved wooden figures including horses, armor horses, a giraffe, a goat, a rooster, rabbits, a lion, and a spotted hog. It took over 3,000 hours of painting by hand to return this piece of artwork into what it has become today! Even 8 of the horses have REAL horse tails!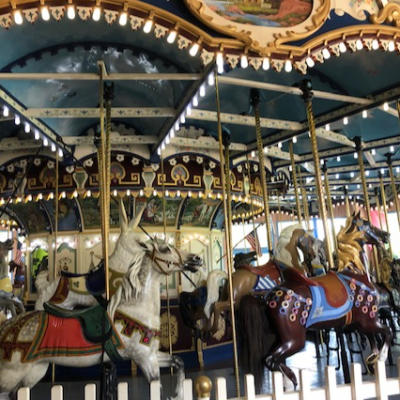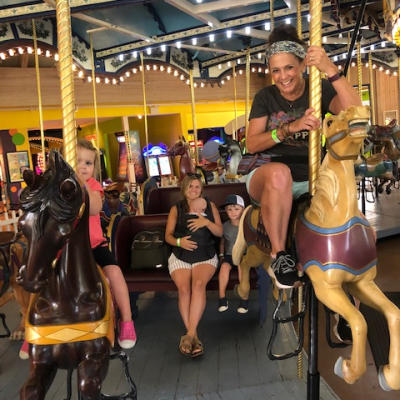 3. The Perkasie Carousel in Menlo Park, Perkasie is open 10 to 12 days in the summer, so make sure you call ahead if you plan a visit.  It first opened in 1892 but has been in the park since 1951. It contains 36 cast aluminum horses that have been painted by local artists, along with 2 wooden chariots. In 1996 a new organ was purchased that plays Wurlitzer-150 style punched paper music rolls.  What's awesome about this particular sound is that it contains steel bells, violin pipes, flute, and snare and bass drums. This is certainly enough to produce a feeling of nostalgia and excitement!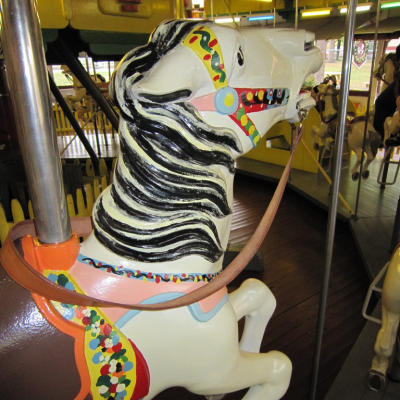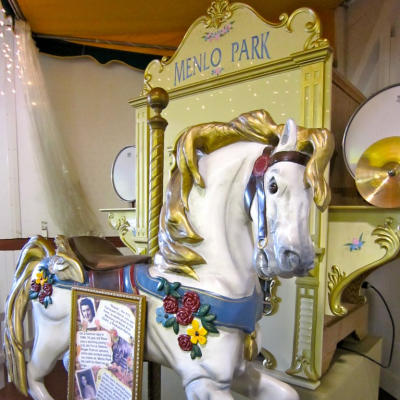 4. Finally, The Carousel at Carousel Village at Indian Walk in Wrightstown is a great spot to shop and take the family or yourself for a fun trip.  It has been open for nearly 40 years and contains a Herschell Spillman Carousel, which dates back to the 1880's. Be sure you call ahead to see if this attraction is open for business on the day you plan your adventure! The village has an Italian restaurant, OwowCow Creamery that serves locally sourced scrumptious ice cream, an organic market, and a variety of shops. There's even an authentic half-size replica CP Huntington, a steam engine train. This runs right through the 45-acre Indian Walk Christmas Tree Farm.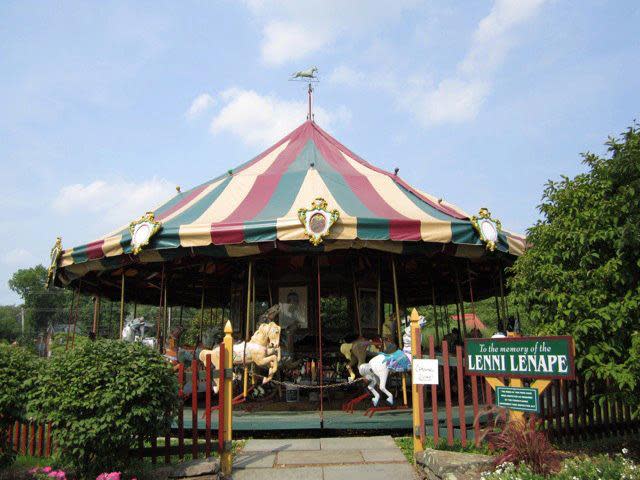 Take your kids, grandparents, your siblings, parents, a date, or YOURSELF to one of these fine adventures right in your own backyard in the beautiful county of Bucks!