Would you book your wedding at a venue you haven't even checked out in person? Most people probably wouldn't, unless it's at Terrain.
Terrain offers a retail store, nursery, garden cafe, and event space all in one. This location opened right next to Delaware Valley University in Doylestown, and it has definitely been a new hotspot. If you're interested in checking out this new gem, I'll be sharing my experience at Terrain and all it has to offer.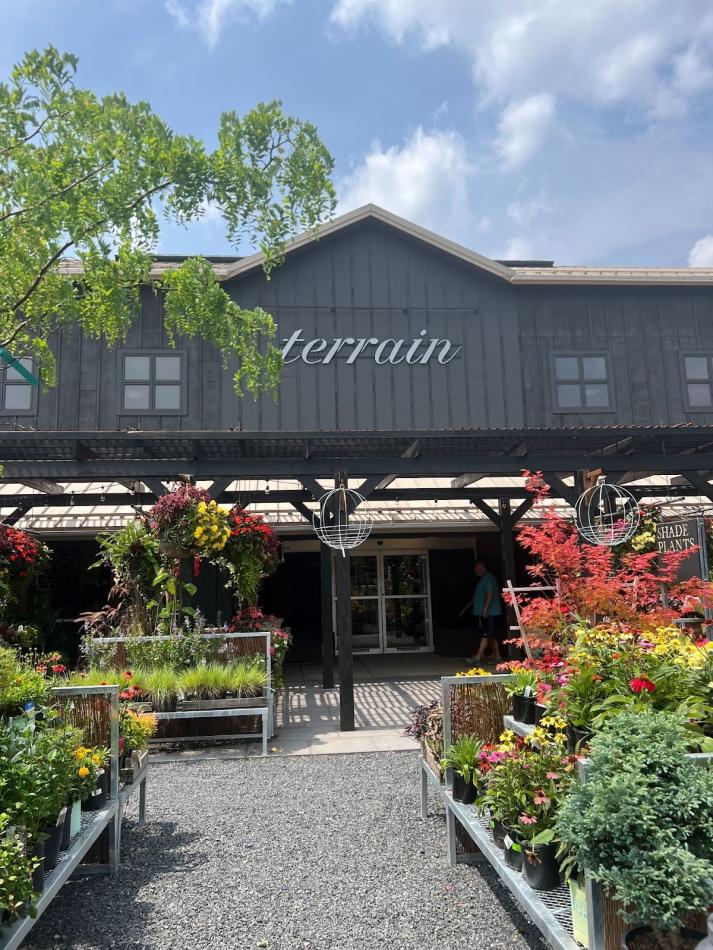 Right when we arrived, I was amazed at the scenery. First, we took a tour of the nursery and store, which was embellished with all kinds of plants, decor, and items. It was the perfect spot to purchase anything to spruce up a garden or outdoor area. Inside, you can even purchase spa and wellness items, candles, bouquets, and many more products (that would also make perfect gifts!).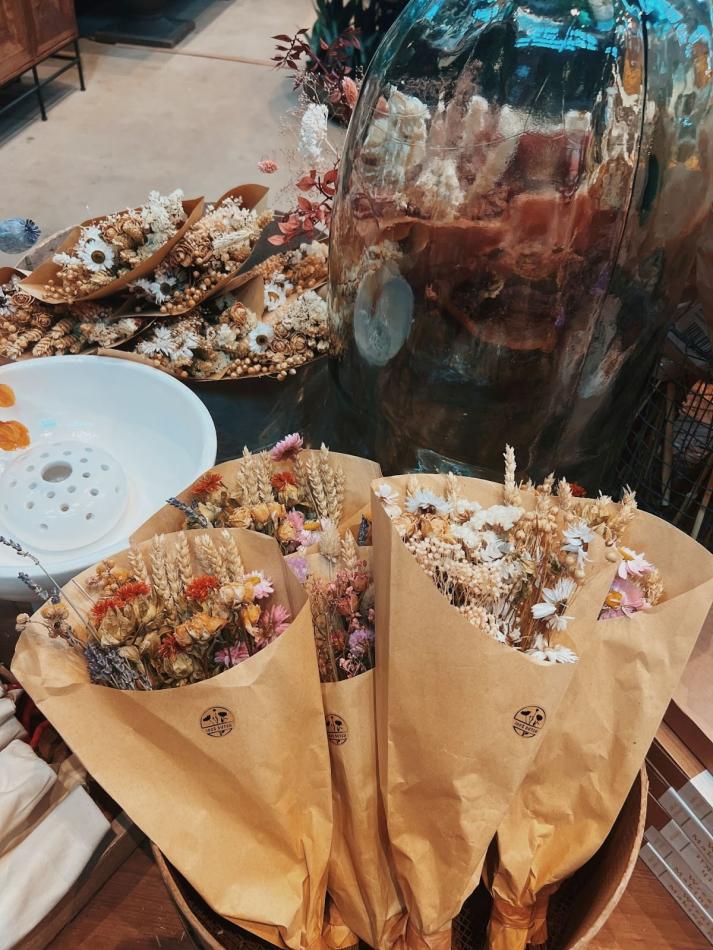 Next, we sat outside at the cafe. The atmosphere was very aesthetic and welcoming, as well as the staff. The menu offers drinks I never knew I was craving, like the Iced Lavender White Mocha Latte. They also have a wide range of garden cocktails (I loved the Strawberry Mint Mojito) with non-alcoholic options. After browsing the menu, I finally decided to go with the Strawberry & Spinach Salad with goat cheese croquette, strawberry vinaigrette, fried rosemary, and marcona almonds. My hyper fixation food lately has been summery salads with fruits and nuts, and this definitely fulfilled my craving. Paired with my drink, it was a perfect and refreshing combo. 
For dessert, we had to try the Chocolate Terrarium, which is milk chocolate ganache, dark chocolate mousse, matcha crunch, and dark chocolate cake. It looked exactly like a plant, or what an "adult dirt cup" would look like as the staff told us. I was so pleased with my entire meal, and I'm already eager to go back- I definitely understand why this place is so popular. The atmosphere is incredible, the nursery and store offer amazing quality items, and the cafe is excellent. They are pretty busy, so try and book a reservation ahead of time. Terrain will also be hosting shows, festivals, and workshops, so stay tuned!