Every shopping spree needs a treat! Don't let yourself get hangry and go pick up snacks for every mood. From candies to jerky these places will satisfy any taste bud. These snack shops will have you stocking up for later and not sharing any with your friends.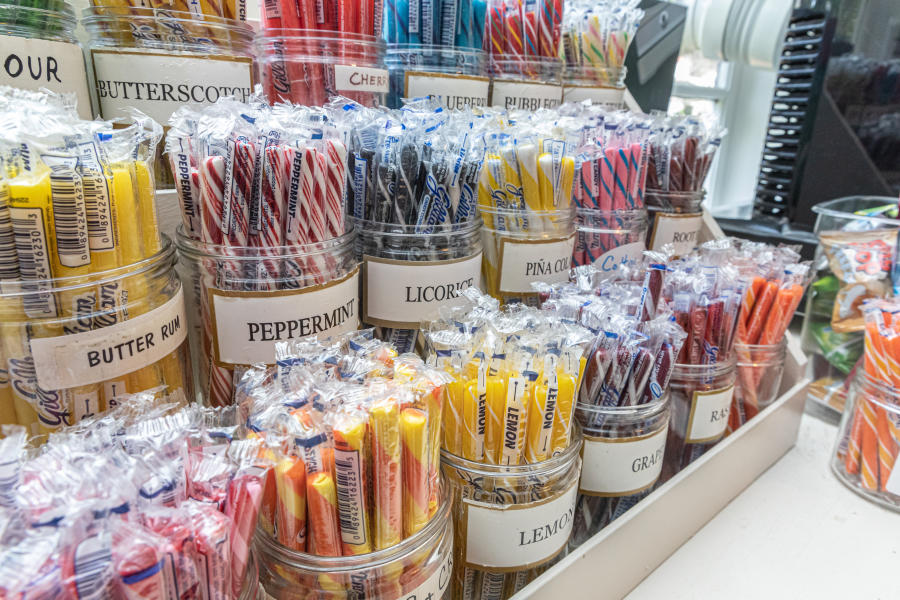 Don't skip Skip's for your sweet treat. They have all kinds of nostalgic candies like homemade fudge, Irish potatoes, and caramel apples. There is no sugarcoating it – Skip's satisfies every candy craving. They have all the must-try goodies for your day in Peddler's Village.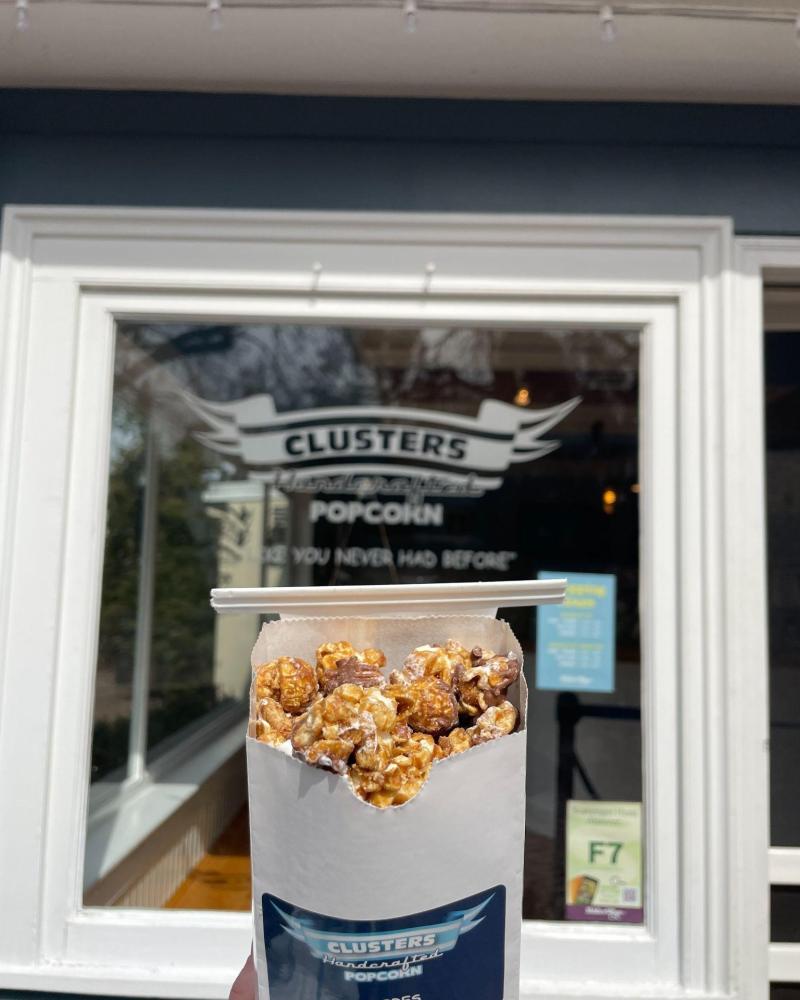 Just 'popping' in to recommend one of the best popcorn places in Bucks County! Stop by Clusters and select your choice of sweet or savory popcorn in varying sizes. Spice up your life with Buffalo Blue popcorn or satisfy your sweet tooth with Cinnamon Toast popcorn. And if you have diet restrictions, don't fret- they have gluten-free and dairy-free options! Not to be corny, but once you get a taste of this popcorn, you'll keep coming back to try new flavors.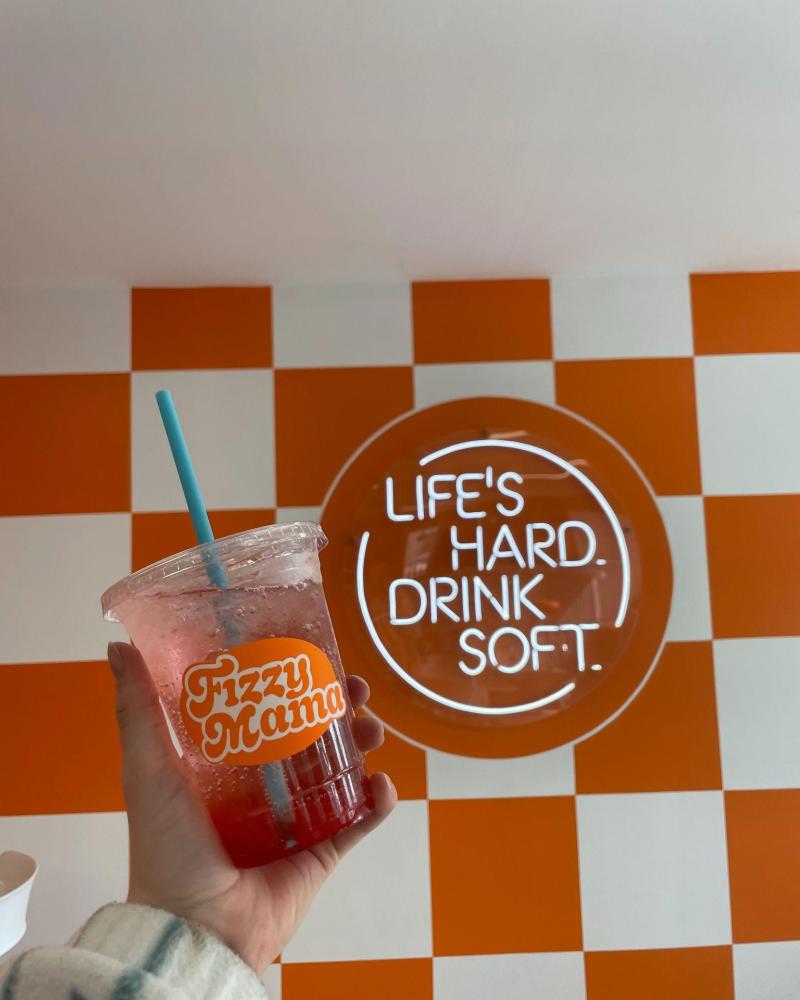 Check out the bizz with the most fizz at Fizzy Mama's! Pick up a refreshing soda while walking and shopping around the village. They have a variety of syrups like cherry or orange for bursts of flavor that you can add to your favorite soda. They have delicious pretzel bites and cookies that pair perfectly with your soda pop.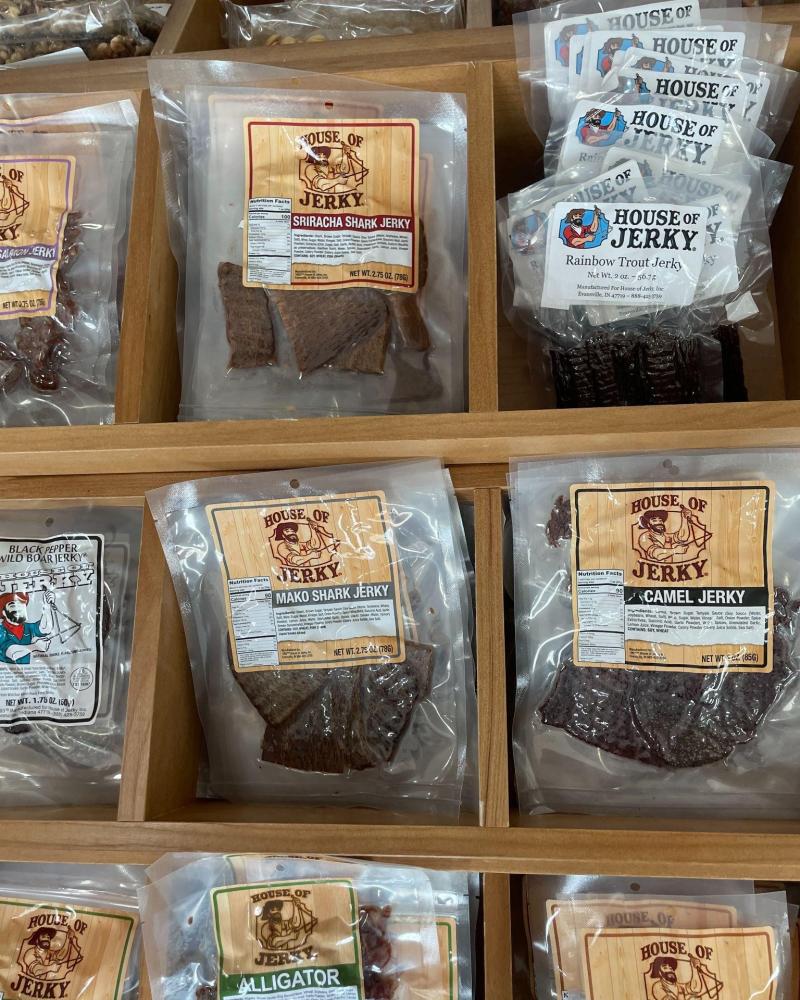 Don't be a jerk! Stop by House of Jerky for a more savory treat. Vegetarians and Vegans don't worry, they have you covered with options for everyone! For the more adventurous foodies in your life, they have alligator, shark, and camel jerky. They even have flavored crickets! If that is not your vibe, stick with their signature beef jerky.