Have you ever left a restaurant experiencing an emotional connection to the food, culture, and owner? Newly opened, Soul D'Lysh in Quakertown, provides a sense of comfort, pride, and joy that will make you want to return again and again.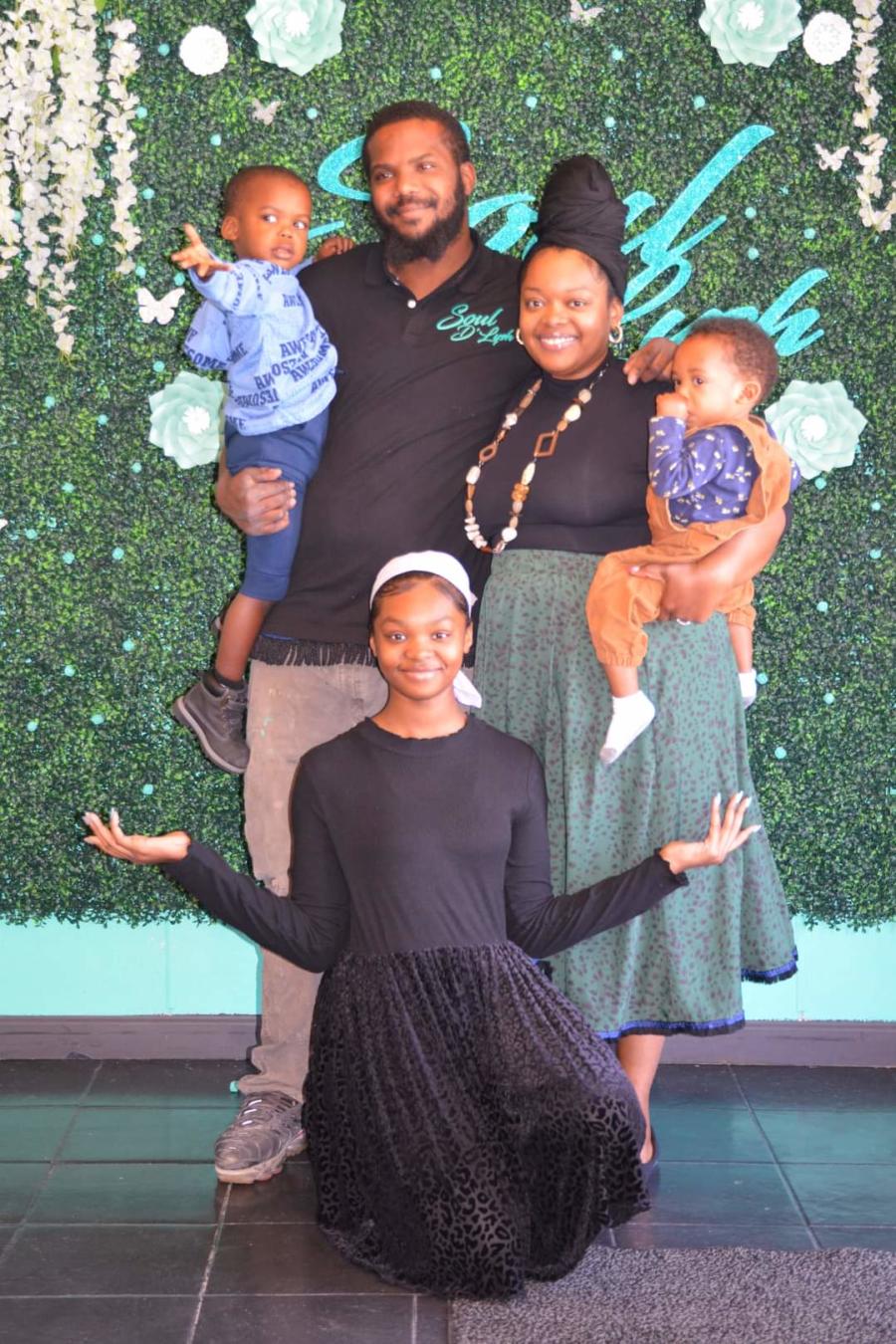 Owners, Alysha Holmes and her husband, Keith Morris, opened this black-owned, soul food restaurant back in April 2022. Alysha began her career in the medical field and worked numerous years as a nurse. After a serious car accident in 2015 that impacted both her and her daughter's lives, she was no longer able to continue her nursing profession.
The accident affected her physical abilities because of brain and spinal injuries. Before, she had a world where caring for her patients with generous support became second nature to her. However, after the tragedy, even though things immediately changed, she was not deterred from the big love in her heart to provide her warm hospitality and the drive and passion to serve others.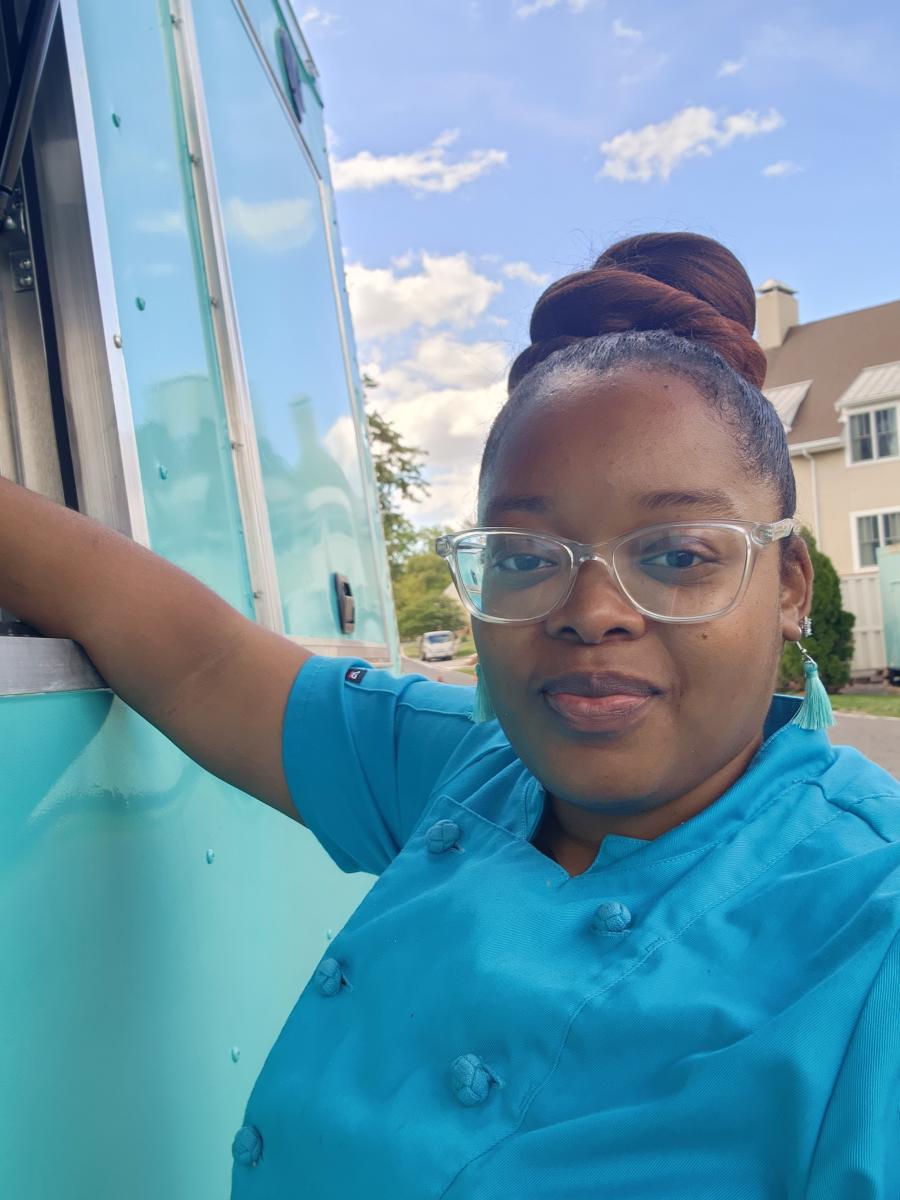 Soul D'Lysh began as a food truck and catering business located at Temple University's campus in Philadelphia in 2017. The operation unfortunately became a victim of the COVID19 pandemic when it began in 2020.
Being from the Quakertown area, Alysha and Keith found an opportunity when the space of the current restaurant became available. This is when it opened its doors in the spring of last year. Alysha said it was difficult at first, going from a food truck to a restaurant, but she loves a challenge and achieving her personal and professional goals.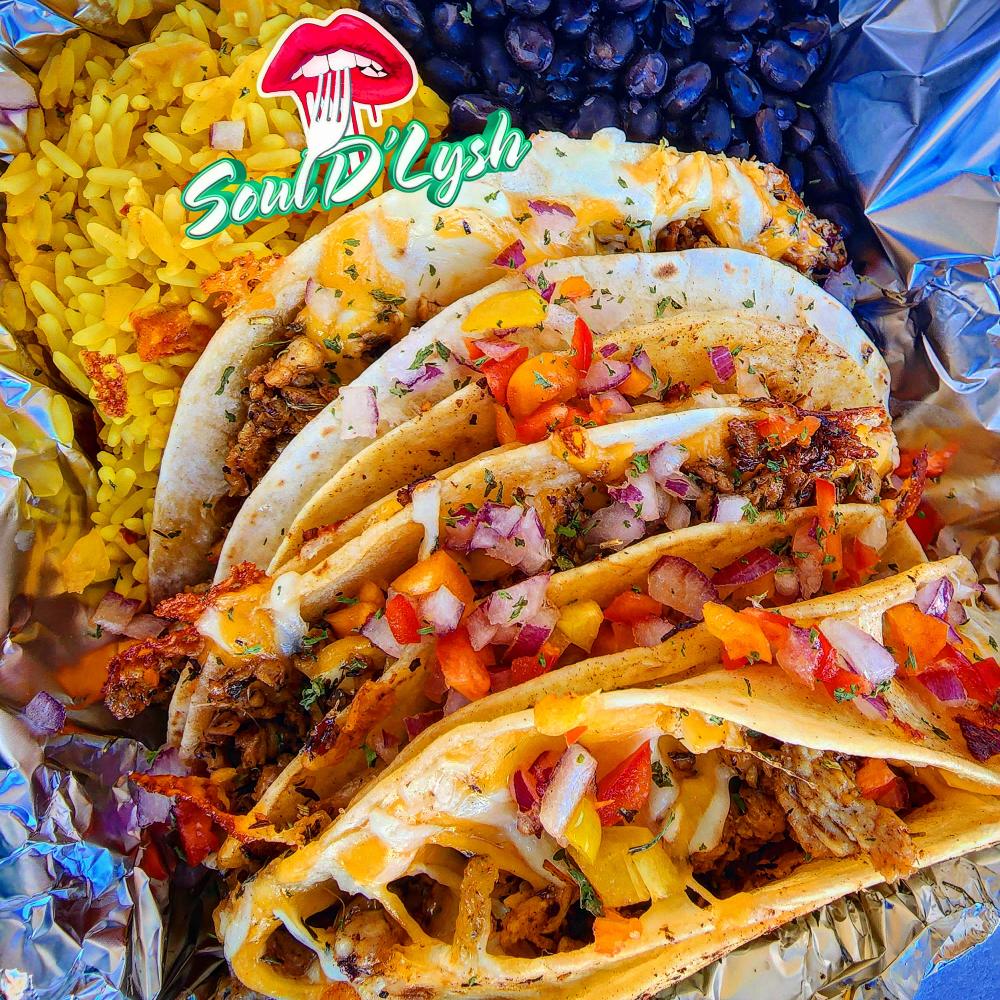 Right from the beginning, she wanted to introduce the community to modern soul food, while providing her warm hospitality and service. She explained part of owning a business is to build a culture and relationship with her customers and to make them feel like family.
She definitely overcame that ambition, because she made my husband, Justin and I feel like we were old friends stopping by to catch up. We felt so comfortable, just like we were walking into their home.
She strives to make everyone's experience personal, by learning and remembering everyone's names, and by getting to know them. I could tell this was the case when I visited first hand by seeing customers coming in and she was calling them by their first name and having friendly conversations.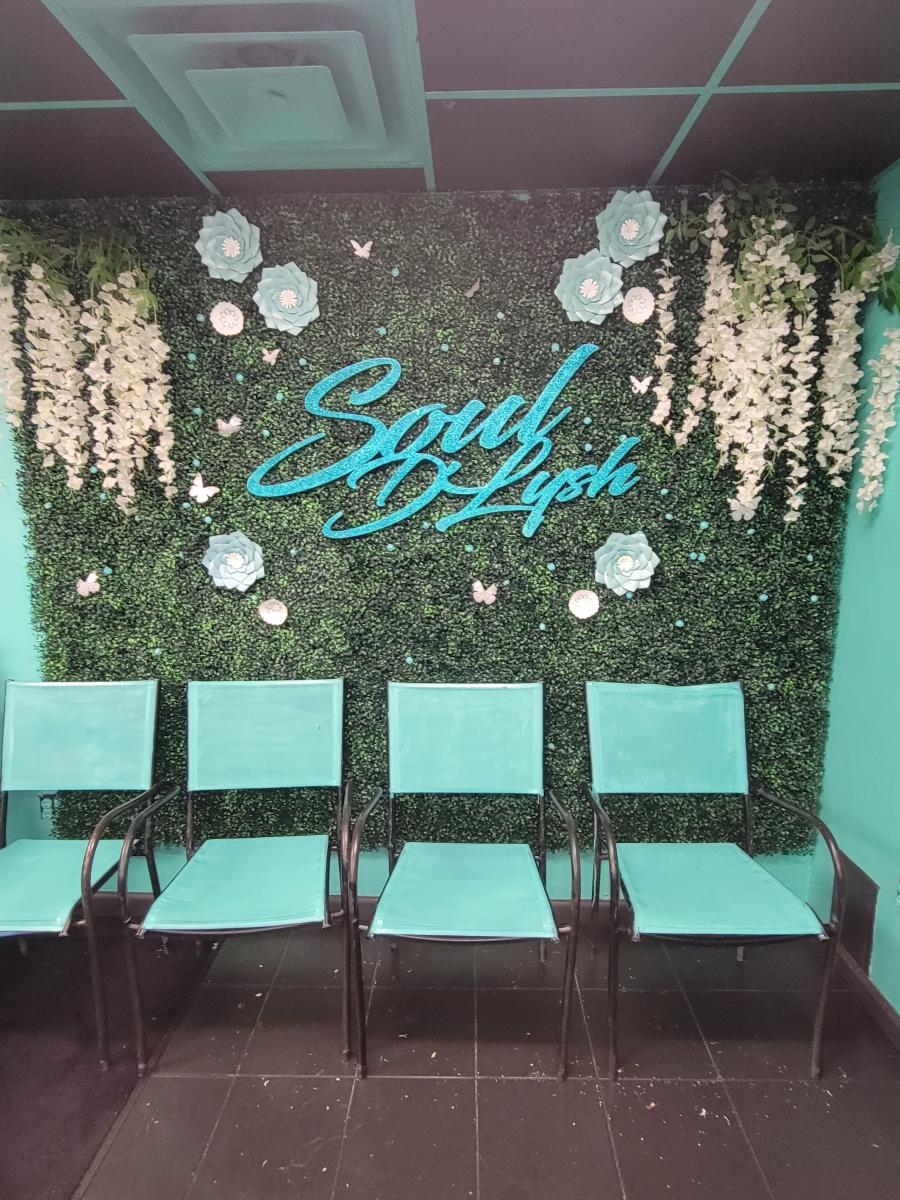 When you first step your foot in the door, you are greeted with pops of color of teal. Alysha and Keith chose this scheme because it was their color scheme on their wedding day. You are also welcomed with the aroma of home-cooked, modern soul food.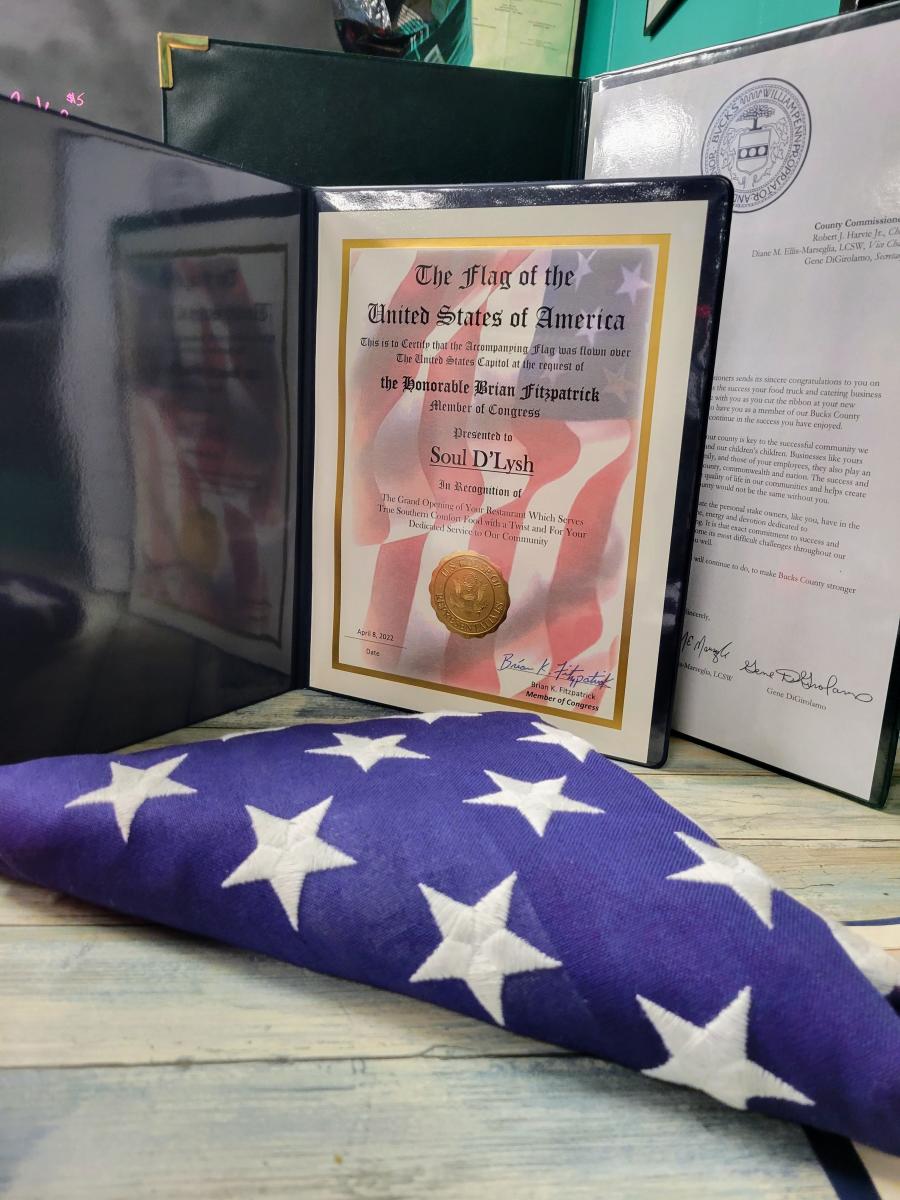 In addition, you will see an American Flag on display at the order counter. It was given to Alysha by a local Congressman to celebrate her business being the first Black owned business in Quakertown in more than 30 years. The flag was flown over the State capital to honor this milestone. The legacy of the restaurant only became stronger since this recognition was presented to the community.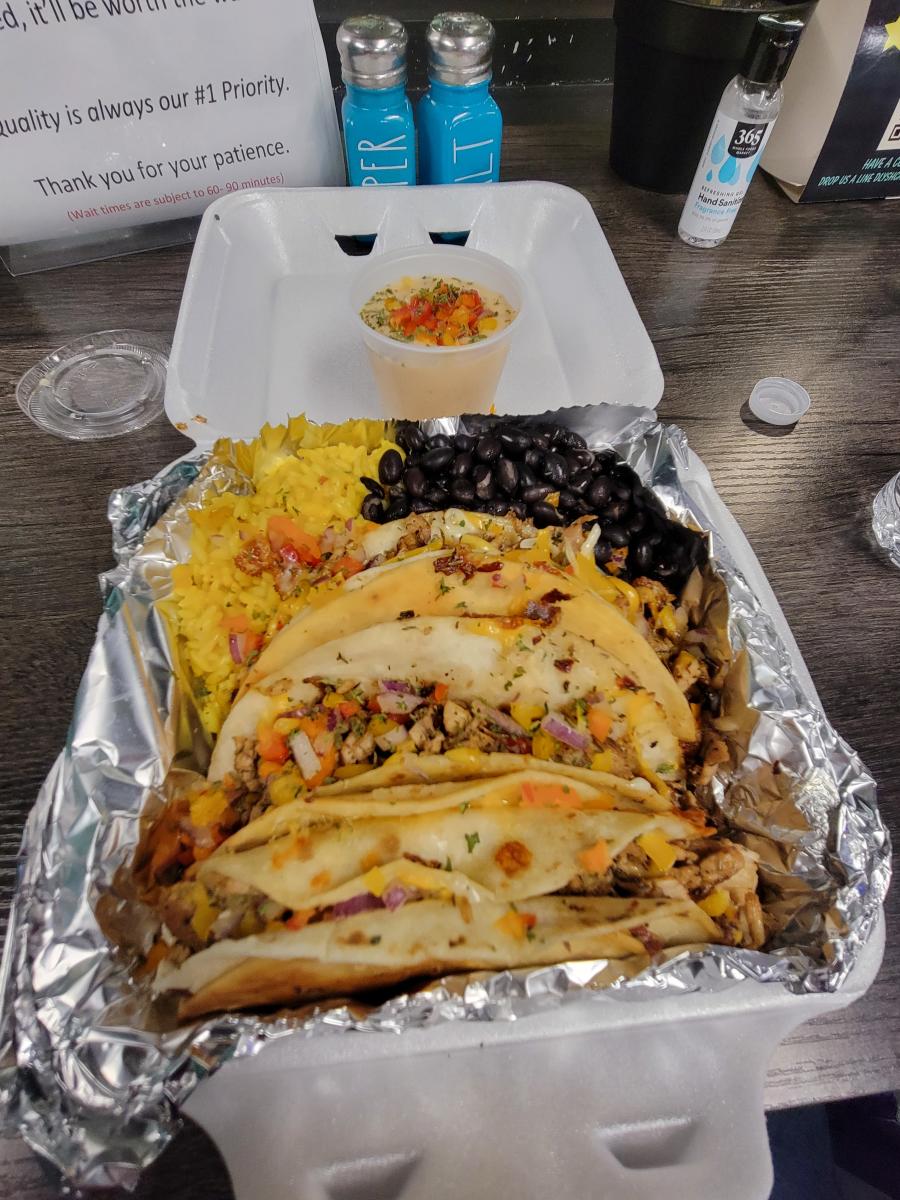 Justin ordered the Jerk Chicken Alfredo Birria Tacos and I got their famous Jerk Chicken Alfredo. The pasta dish put them on the map, so I was very eager to try! Each order is made fresh and of great quality, and you can tell. The depth of flavor in each ingredient of our dishes were handled with such delicacy and care. We could see the heart and soul was put into them just by the taste. The alfredo sauce and seasoning on the chicken made our dinners! We also got the Banana Bread Pudding for dessert and it was amazing!
When Alysha isn't working, you will find her giving back to the Quakertown community. She has hosted a Fall Food Drive and Meal Giveaway, provided 70 free Cajun turkey dinners to families for Thanksgiving, and currently has an Outdoor Pantry. The outdoor pantry is designed for anyone who may need a little help and can take anything they need in a private manner. It is discreet, so people can just come, bring a bag and grab, no questions asked.
Soul D'Lysh is known for their fusion cuisine, so come on in and try dishes like their Jerk Chicken platters, fried chicken, salmon cheesesteak, Cajun smothered chicken, oxtail platters, and more!