Bake Ability is a unique and plausible business concept that will leave you with something delightful, while doing something delightful!
Bake Ability is located in Holicong, P.A. in the Buckingham Green Shopping Center and is a sweet and savory bakery staffed with individuals with different abilities. These bakers are given the opportunity to learn a talent, grow personally and professionally, and serve in the Bucks County community. For only being open one year, this establishment has made a huge impact in the area!
I recently had the pleasure of meeting Paula Fasciano, who runs the bakery. She has a son with Intellectual and Developmental Disabilities (IDD). She came up with the idea to open her business after realizing her son, Matthew who was diagnosed with Fragile X Syndrome, a genetic disorder characterized by mild-to-moderate intellectual disability, needed a steady form of unemployment. Matthew also had difficulty with being enrolled in social services and had to apply for a waiver through the government to receive a mentor. With unemployment making up 85% of those living with disabilities' income, Paula knew she had to make a change not only for Matthew, but the disability community as a whole.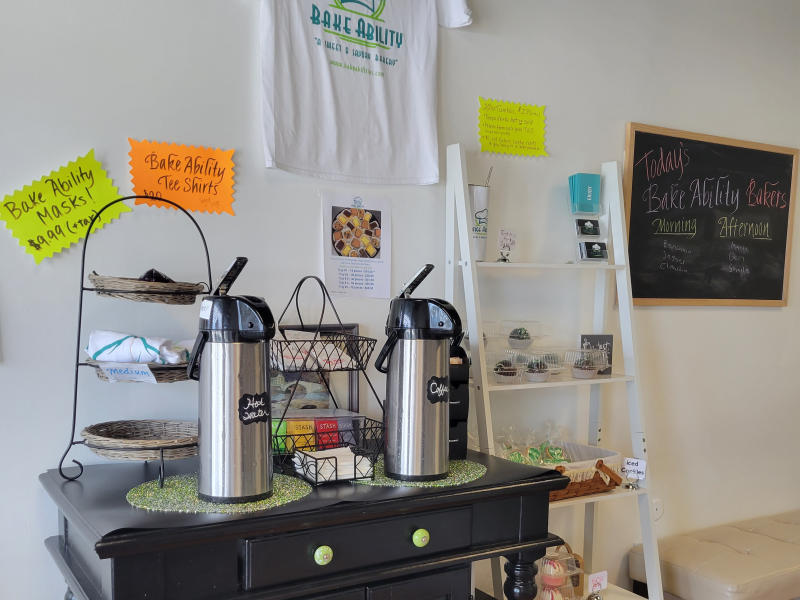 Paula then turned to team up with The Next Step, a non-profit organization that runs programs for the differently-abled. They helped open Bake Ability and a world of opportunity. There are currently 20 staff members consisting of mentors and parents of the workers. Paula helps run the bakery while volunteering her time.
The bakery is known for their delicious scones, brownies, egg white frittatas and breakfast pizzettes. Everything is handcrafted and homemade with attention, patience and love. Their pride and joy is their Magic ABILITY Bar. It features a handmade graham cracker crust, a sweet creamy center and is topped with chocolate chips, coconut flakes and chopped walnuts. I tried it and was blown away! I have never seen or tasted anything like this and I love that it's their staple.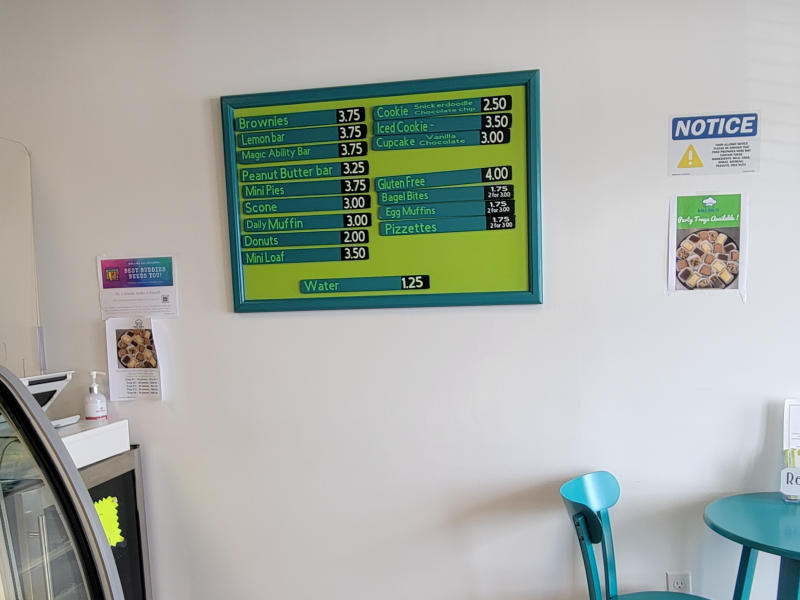 Fortunately for the company, the pandemic did not affect their business model since they are already a take-out bakery. They have an online ordering system where you simply place your order ahead of time and pick it up at the bakery.
Goals and plans for the future are to expand the bakery because right now their space is very limited. Eventually, Paula wants to be able to host baking classes for a fun and intuitive way for the staff to keep growing in the baking world! In addition, she would like to build upon her business model to other sectors. She believes the model of young adults with intellectual and developmental disabilities who are in search of a more inclusive community can be replicated with business models like these in Bucks County.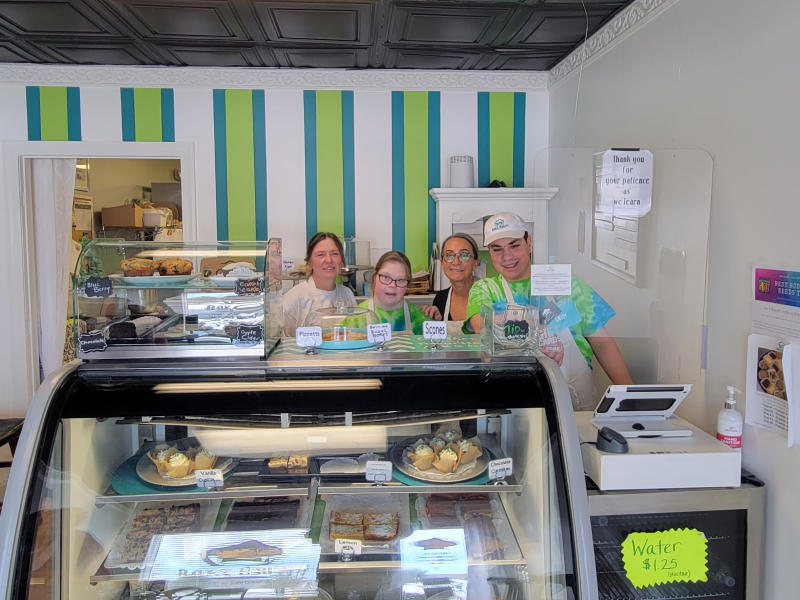 Visit the bakery and place your special order! Bake Ability is open Wednesdays through Fridays from 9 a.m. - 4 p.m. and Saturdays and Sundays from 9:00 a.m. - 3:00 p.m.