Morrisville, the oldest borough in Bucks County has a lot to be proud of!
Located at the falls of the Delaware River across from Trenton, sometimes this tiny town is overlooked. However, did you know this area is the former summer home and colonial estate of William Penn, the founder and governor of Pennsylvania and the city planner of Philadelphia?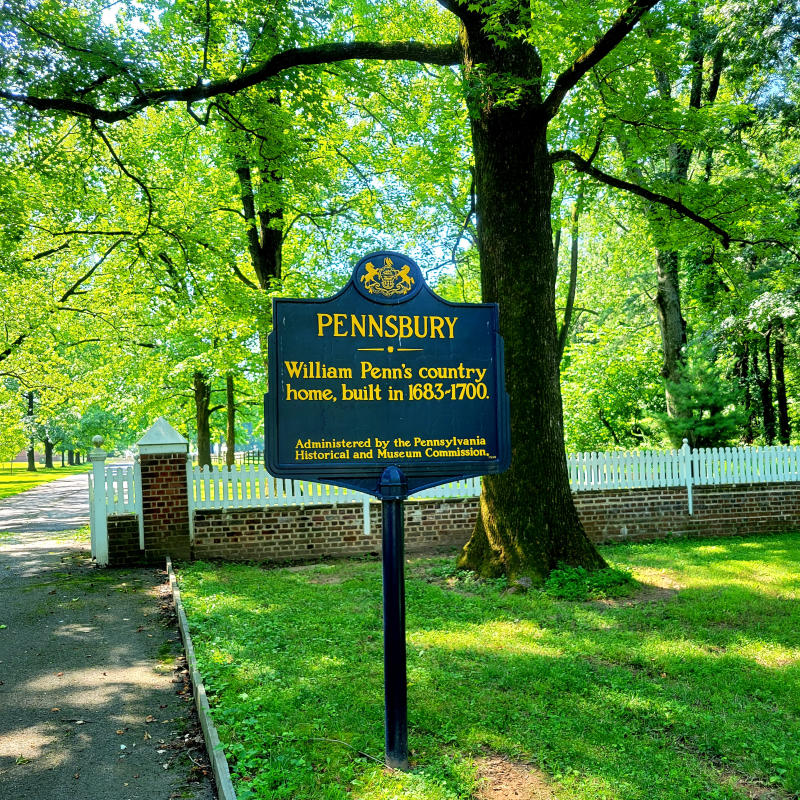 Pennsbury Manor is where William Penn resided a total of four years of his lifetime from 1682-1684 and 1699-1701. The manor was his summer home. Though the house fell into ruin, today the land represents a reconstructed manor house, garden and outbuildings over a 43-acre plantation.
Coming to explore? There are three parts of the visit. First, the ongoing exhibit, William Penn: The Seed of a Nation inside the Visitor Center features stories of early American colonists and provides insight into how William Penn's theories inspired the community to build a new nation. The exhibit displays artifacts that were from the original manor house, life-size mannequins of those who lived and worked at the home and hands-on experiences.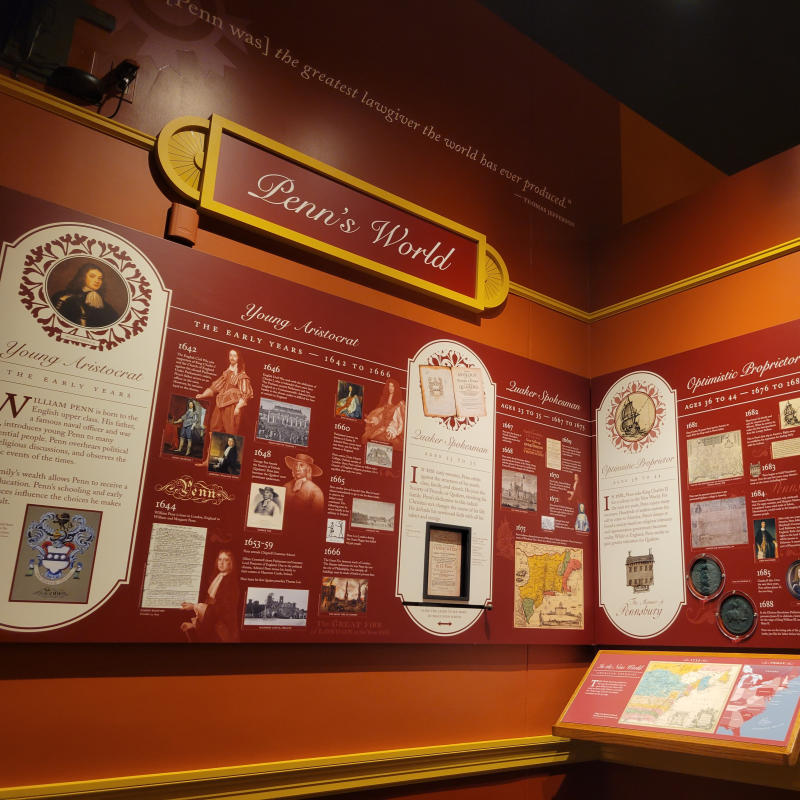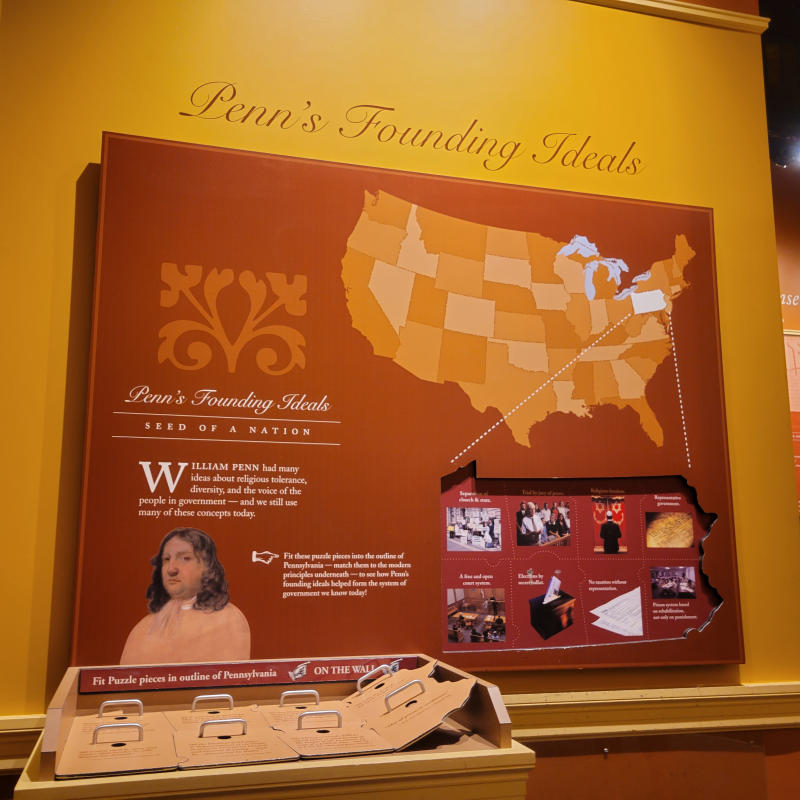 The second portion has visitors head outside onto the grounds. My husband and I decided to do the self-guided tour and we followed along by calling a number displayed at each stop, as well as following along the brochure. The barn and farm animals were so fun to see.
My favorite part of the tour was seeing the garden right outside of the kitchen and the beautiful views of the Delaware River only steps away from the house. The home is set in a peaceful setting - it's no wonder why William Penn chose this location to escape the city noise of Philadelphia!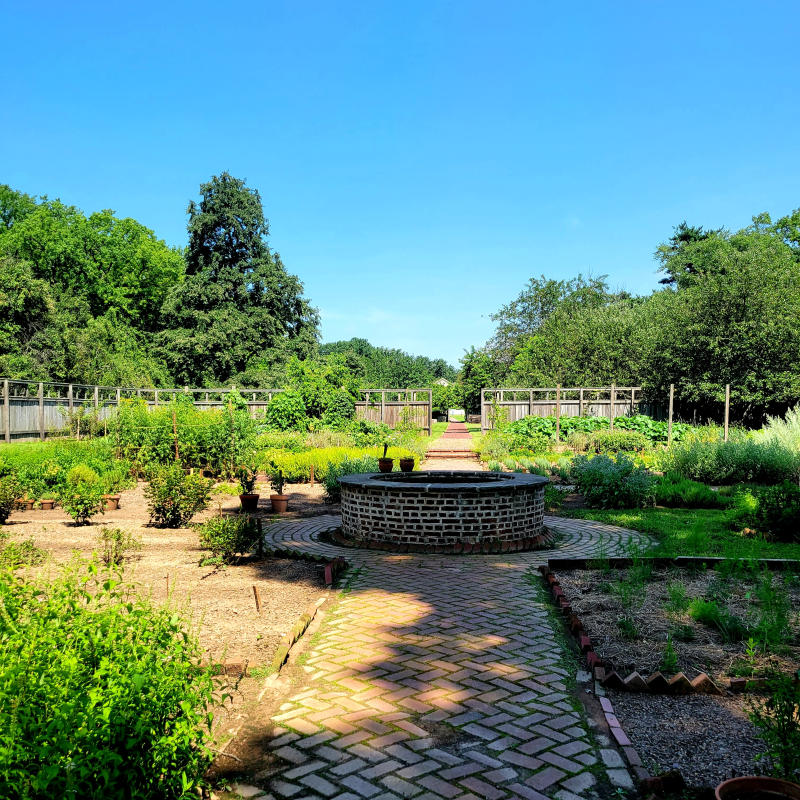 The third portion to tour is inside the home, which we were unable to see at the time of writing this due to construction (but it's open now!). Inside you can tour the kitchen, several bedrooms, and living room and see what it would've been like to live back then in Bucks County.
Pennsbury Manor is a living history museum with a focus on education and preservation. On Tuesdays the grounds are open from 10:00 am – 5:00 pm for self-guided tours. The site is open for guided and self-guided tours Wednesday – Saturday 10:00 am – 5:00 pm and Sunday from 12:00 pm – 5:00 pm. Plan your visit today!