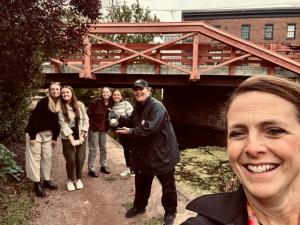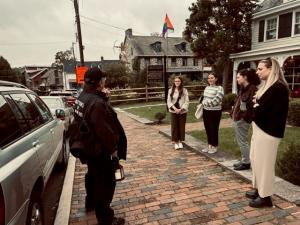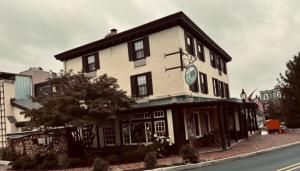 One of my favorite places to visit is New Hope, Pennsylvania. Meeting up with some of the talented women who are part of the marketing team for Visit Bucks County was an incredible way to spend an early weekday night. We met Scott, our knowledgeable tour guide, on the corner of Main and Ferry Streets to do a ghost tour right in this small town adjacent to the Delaware River and in existence for over 200 years. With it being a pre-revolutionary town, the one-hour walk that covers approximately one mile of the area was full of history and some eerie ghost tales. This was my second time on the tour with lantern holding Scott Randolph, and it was even more inspiring and enlightening than the first time.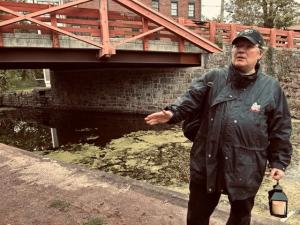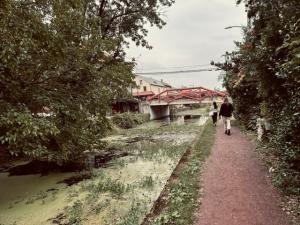 The New Hope Ghost Tour is held to the public every Saturday night from the first Saturday in June until the Saturday before Thanksgiving. In addition to that, the tour is held on Friday AND Saturday nights during the month of October and on Halloween night.  Interested and curious thrill seekers meet at 8:00 p.m., but you can also schedule a tour like this for a bachelorette/bachelor party, a team-building event for a business, or even a birthday gathering with friends. For a small fee, you will venture on to an exciting excursion through the scenic streets of New Hope and find out about the phantom hitchhiker, while learning about a historic inn, mansion, and museum. Did you know that the Logan Inn is the oldest building in New Hope and was built in 1727? We also learned that there were no bridges connecting NJ to PA back in the 1800's. People got around the river by using ferries. Food Network declared the Logan Inn as the most haunted inn in the world. Wait until you hear about the Continental Soldiers some have spotted walking around this beautiful building, serving food and SPIRITS-no pun intended! Some of the stories have even been published regarding this phenomenon.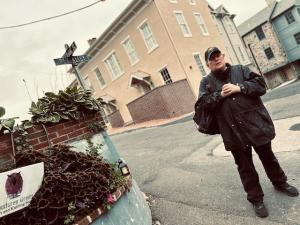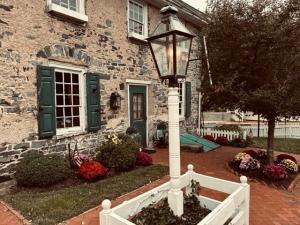 If you are brave and daring enough to be a part of one of the oldest ghost tours in the United States, come out and learn about the mystery and history of the beautiful town of New Hope! "There are more ghosts per square mile in New Hope than anywhere else in the world that I have investigated," according to our knowledgeable tour guide. The Van Sant House is the oldest standing residence in New Hope still posted in the same spot since 1743.  It is now an Airbnb open to the public. The Parry Mansion Museum was built in 1784 and is so rich in history. Wait until you hear about what some have spotted in the windows. My favorite part of this adventure was the few minutes we spent on the Delaware Canal Path on this late September night. Be sure to ask Scott about the pigs when you pass New Hope Arts Center.  Whether you go with a group, a date, your brother or sister, your parents, or yourself, you will not be disappointed as you hear TRUE stories of hauntings throughout this small town right in the beautiful county of Bucks!