What an adventure! This was the first time I went on a walk at this particular point in the season at Tyler State Park in Newtown.
During this time of the year, as we approach the spring season, the warm sun is shining, snow is melting from the several storms over the past few weeks, and the buds are starting to form on trees. The sounds were unbelievable: crackling of ice, flowing of streams from the melting snow, birds beginning to make their presence known by chirping an upbeat tune – needless to say, it was awesome.
There were only a few visitors today, and if you look closely at some of the pictures, you will see some galloping horses! I even spotted a few folks paused to watch a lonely turkey vulture perching on the rooftop of an old barn.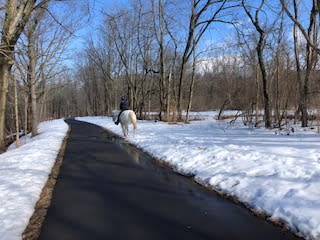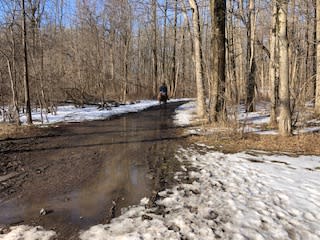 Tyler State Park contains 1,711 incredible acres of beautiful land where you can hike, bike, run, walk your dog, picnic, ride the swings on the playgrounds, lay on the rocks and soak in some natural Vitamin D from the sun, ride a horse, fish, throw some pebbles and watch them skip in the Neshaminy Creek, and breathe in some fresh air… just to name a few!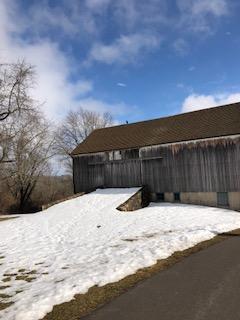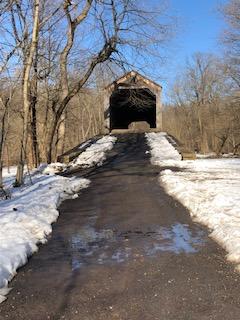 My favorite place to enter and park my car is just past the Bucks County Community College on the left where many horse trailers are parked. It is quiet and serene. There is a little hill you go down that opens up to a dirt and gravel path. It eventually leads to Schofield Covered Bridge, which was rebuilt back in 1997 after the original bridge was burned down in 1991. It is the longest covered bridge in Bucks County and made for walking only. Schofield Covered Bridge is an awesome spot for photo opportunities. At different times of the day the sun peeks in through the weathered wood, and it is just delightful to see.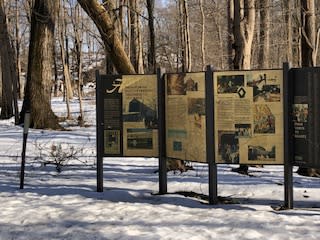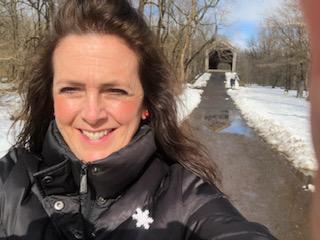 I highly recommend you bring your family, your dog(s), your significant other, your friends, or just YOURSELF (like I did this time!) and soak in the beauty of nature right in your own backyard in the beautiful county of Bucks! It helps to clear the mind, squeeze in some exercise, and breathe in some fresh air when so many of us have been cooped up inside over the chilly winter months.
This trip today gave me a glimpse of hope that spring is not too far away and better times are ahead. Make sure to wear your old sneakers if you venture out during this particular time of the year. (If you have kids, boots are great!) I witnessed a family of little ones having a blast just prancing in all the puddles and walking through some muddy spots. Thank you to the PA Department of Conservation and Natural Resources for providing and maintaining a safe, free, and appealing place to visit!