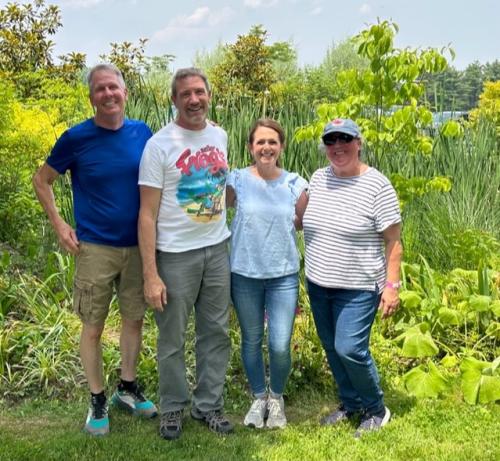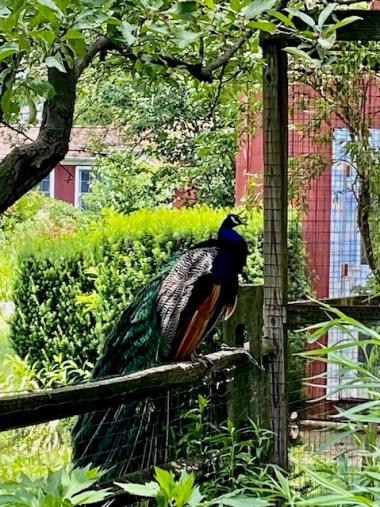 If you are looking for one of the most beautiful and interesting places to visit in the county, filled with surprises in so many shapes and forms, Paxson Hill Farm is the place to be! Traveling to New Hope from Fallsington on the New Jersey side of the Delaware Canal provided a whole new set of scenery. Driving through Stockton, Titusville, and Lambertville, just to name a few, is an adventure in itself. The atmosphere is so quaint and green, almost like you are in the mountains at some points. After crossing the bridge over to the Pennsylvania side of the canal, New Hope was a stone's throw away. Following a few twists and turns in the road, this hidden gem of Bucks County's Paxson Hill Farm appeared. It truly was incredible.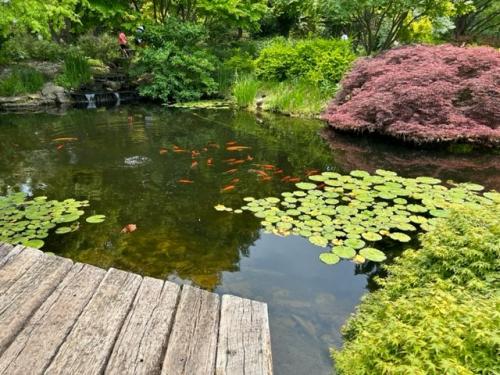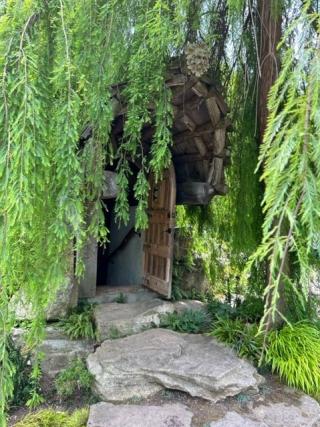 I met my friend, Donna, from high school at the farm after hearing about it through Instagram. Donna asked if I would want to venture out to this new territory. It was right in the middle of where we both live, which worked out great! We were greeted by Richard, who was both friendly and kind, as we discussed his passion and appreciation for this beautiful place. He introduced us to Bruce, who is the Lead Designer of the Paxson Hill gardens. Bruce encouraged us to stroll the gardens on our own. He was very knowledgeable and talented in his techniques and creativity. We discovered so many unique things after paying a small fee to take a stroll through the Walking Gardens. It was worth every penny! There were statues of all kinds, shade and formal gardens, ponds, koi fish, a bell garden, plants and bushes, colorful and unique flowers, and even a maze! It felt so peaceful and pleasant as we turned every corner on this adventure. We bumped into a huge surprise where there was a crystal that created beautiful rainbow patterns from the sun on the walls of a cave, which was actually a little chilly on this early summer's day!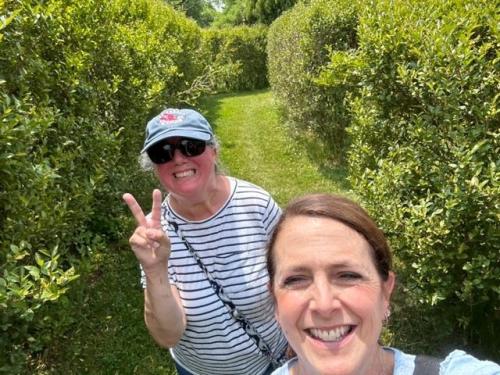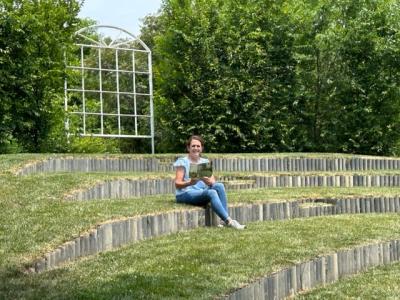 We stumbled onto a stage made out of natural resources that was stacked on several levels. On the stage platform was a detailed statue of a woman playing a string instrument. It was so peaceful and soothing. The farm provided so much needed calmness and tranquility. While walking we could hear the birds chirping, bees buzzing, and the water flowing in the nearby pond. My friend and I felt like children as we scurried through the earthly maze made out of small bushes and trees. I hate to admit this, but we almost got lost. That's what made it even more fun!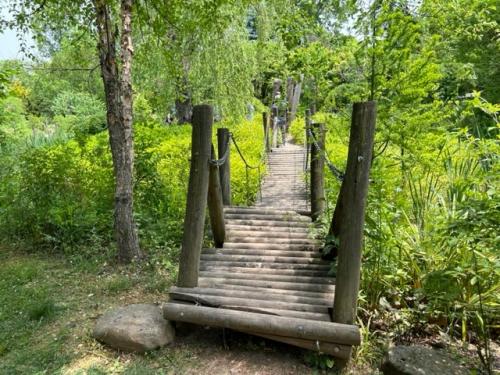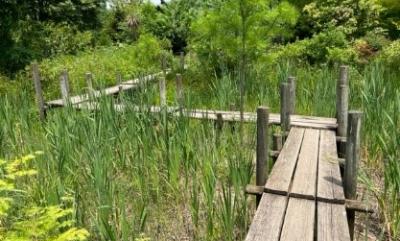 You will be amazed at all of the walking paths. We discovered a bridge made with little logs that were sturdy, yet wobbled as you walked on them. Another path was made of wood planks and surrounded by the beauty of nature. One of the biggest surprises was to hear the distant sound of peacocks. A half hour later, we ran into these actual creatures with their flashy plumages. There was a beautiful sculpture created from all different sizes and types of wood giving a wall appearance. Many photo opportunities were present on the grounds, so you definitely do not want to forget your camera if you dare to venture onto this magnificent farm. Carved limestone in the form of a circle was a part of a church in Philadelphia that was erected in the middle of a beautiful garden. The moon gate which we stood right in the middle of was the outer ring of the rose window. Super cool history was present everywhere we turned! We found three hollowed out trees that made music when you utilized the stick inside to tap on and in the trees.  It sounded so sweet and unique!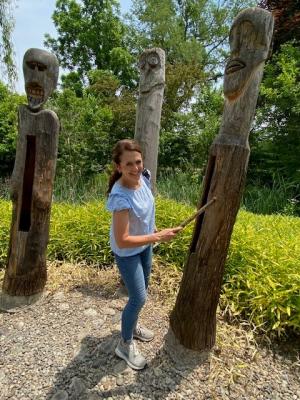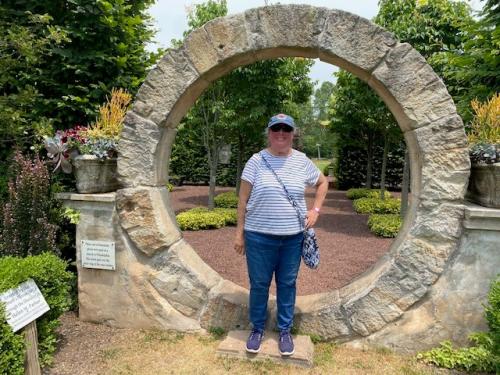 At the end of our walk, we witnessed the most colorful mosaics standing proudly. Art surrounded us in every direction. We stopped and asked a visitor to take a picture of us. She told us with a huge smile that she was there for the hugs and honey. I ended up purchasing a bottle of honey for my family. It tasted like honeysuckle and was the best I have ever had. To conclude my visit of this gorgeous 30-acre space, we walked up and down the aisles of pond plants, perennials, bushes, and unique flowers for sale. I truly would have bought one of each if I could and had the space in my own backyard! What an adventure and you don't have to travel far to see it. Whether you go with a group, a date, your brother or sister, your parents, or yourself, you will not be disappointed when you make the trip to Paxon Hill Farm in New Hope, Pennsylvania.  It is a must-see, must-experience farm and nursery, full of art and is a wonderful way to spend some time in the beautiful county of Bucks!