TreeTrails Trevose is a new aerial adventure park located in Bucks County! Offering six different ropes courses plus ziplining, TreeTrails Trevose is a thrilling tree-top adventure! We had so much fun during our visit and felt like kids again climbing, racing, and zipping above the forest floor. This outdoor aerial ropes course is a must-do for all adventure lovers.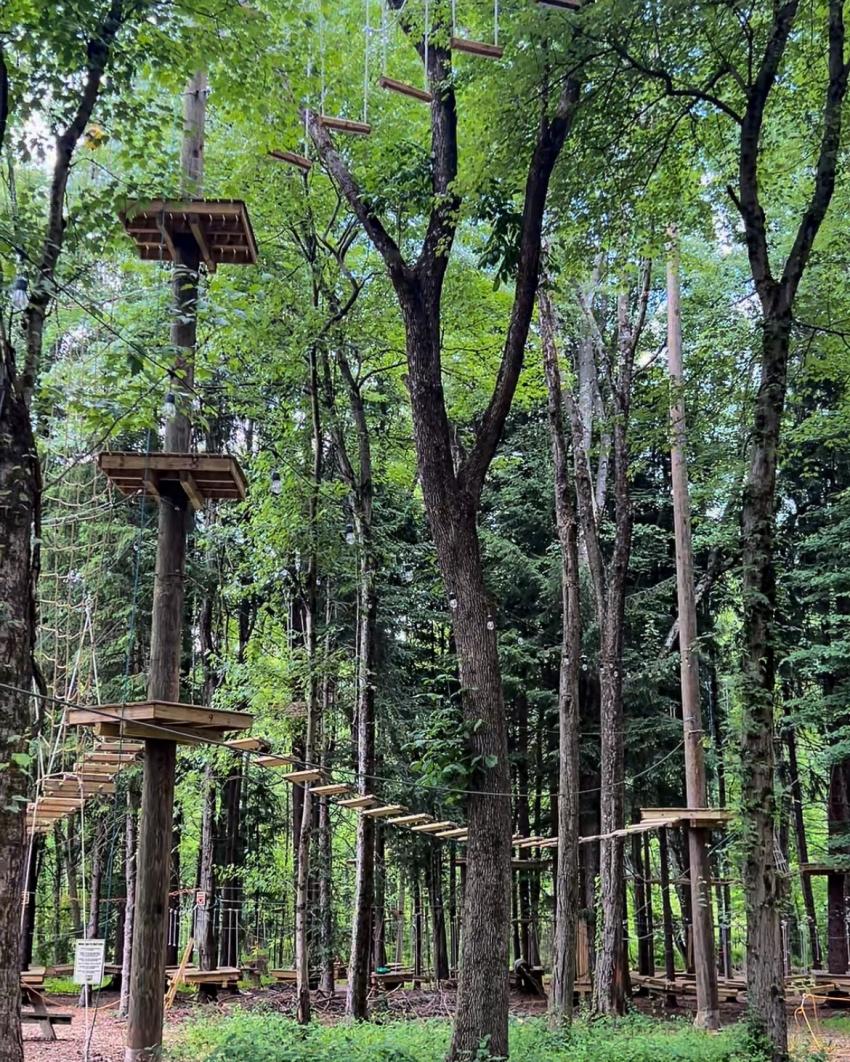 In addition to offering a fun and unique experience, safety is the top priority at TreeTrails. When we first arrived, we were fitted with a full-body harness, and led through a series of climbing and safety instructions by their staff. We were also guided through a practice area, giving us the opportunity to test out the different elements and carabiners before heading out on one of the courses. All of this helped to instill confidence in ourselves as first-time climbers.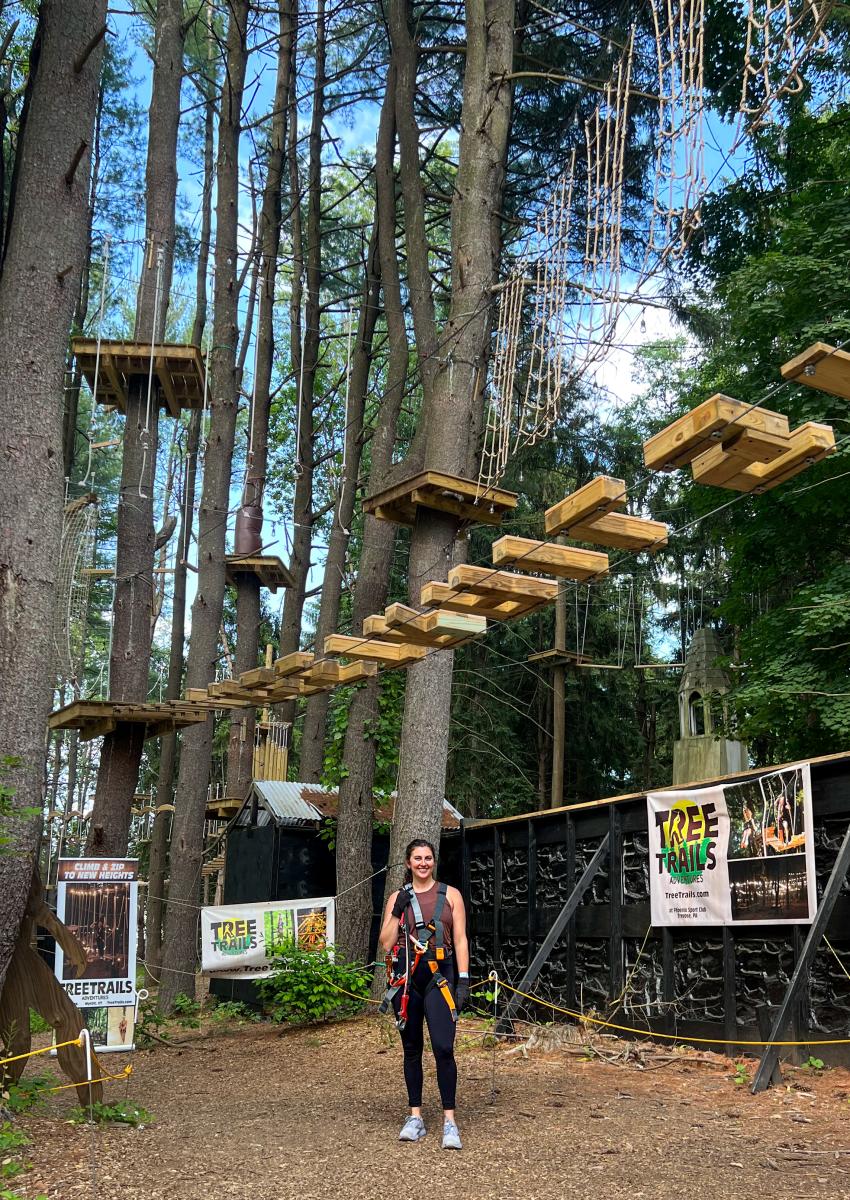 At TreeTrails Trevose there are five different climbing courses of varying difficulty and height, plus KidsTrails for younger climbers. The trails are color-coded based on challenge level (yellow for beginners, green and blue for intermediate climbers, and black for experts). The more difficult the course, the higher above the ground you are, too! KidsTrails is a course designed for children ages 4-6 years olds. This course is a kid-friendly, parent supervised course that is close to the ground. There's an exciting option for every climber!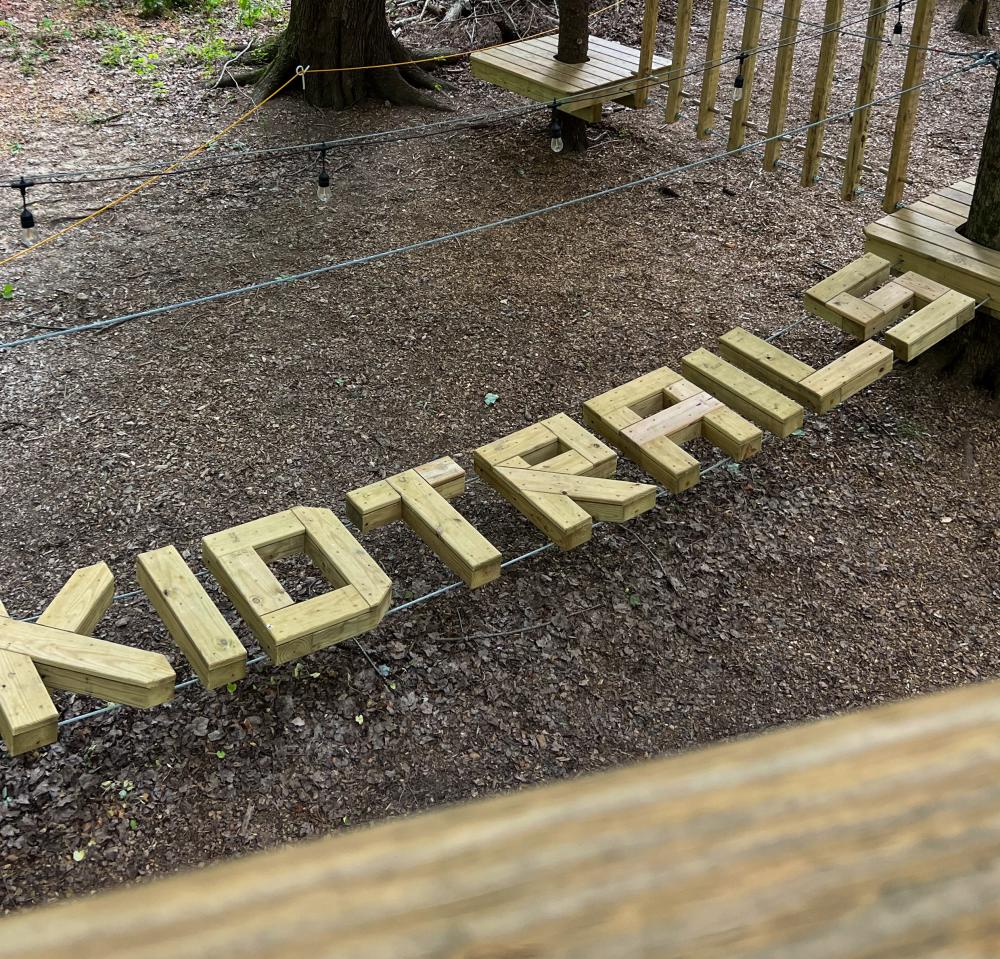 Being first-time guests, we started off on one of the easier courses and worked our way up to the intermediate courses later in our visit. We enjoyed being able to climb through the trails at our own pace and, in general, it takes between 15 to 45 minutes to complete a course depending on your speed and experience. During our two hour visit, we completed three different courses with a few short breaks.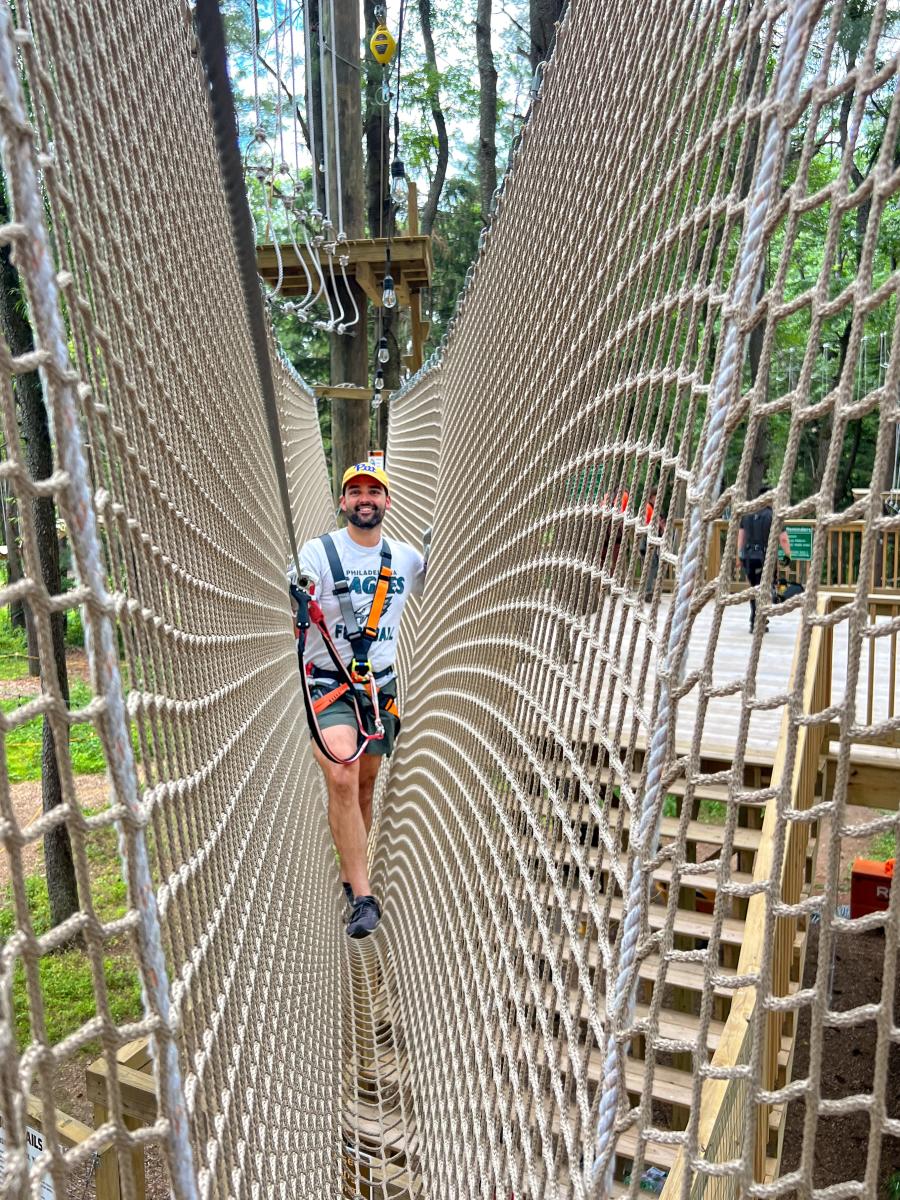 What makes TreeTrails so exceptional is that each aerial trail is one-of-a-kind! The courses are made up of a series of unique elements suspended between tree platforms, including zip lines, bridges, tunnels, and ladders made up of wood, rope, and wire. Each course keeps you guessing what's coming next and challenges your abilities! I particularly enjoyed the thrill of the ziplines and the physical challenge of the different elements.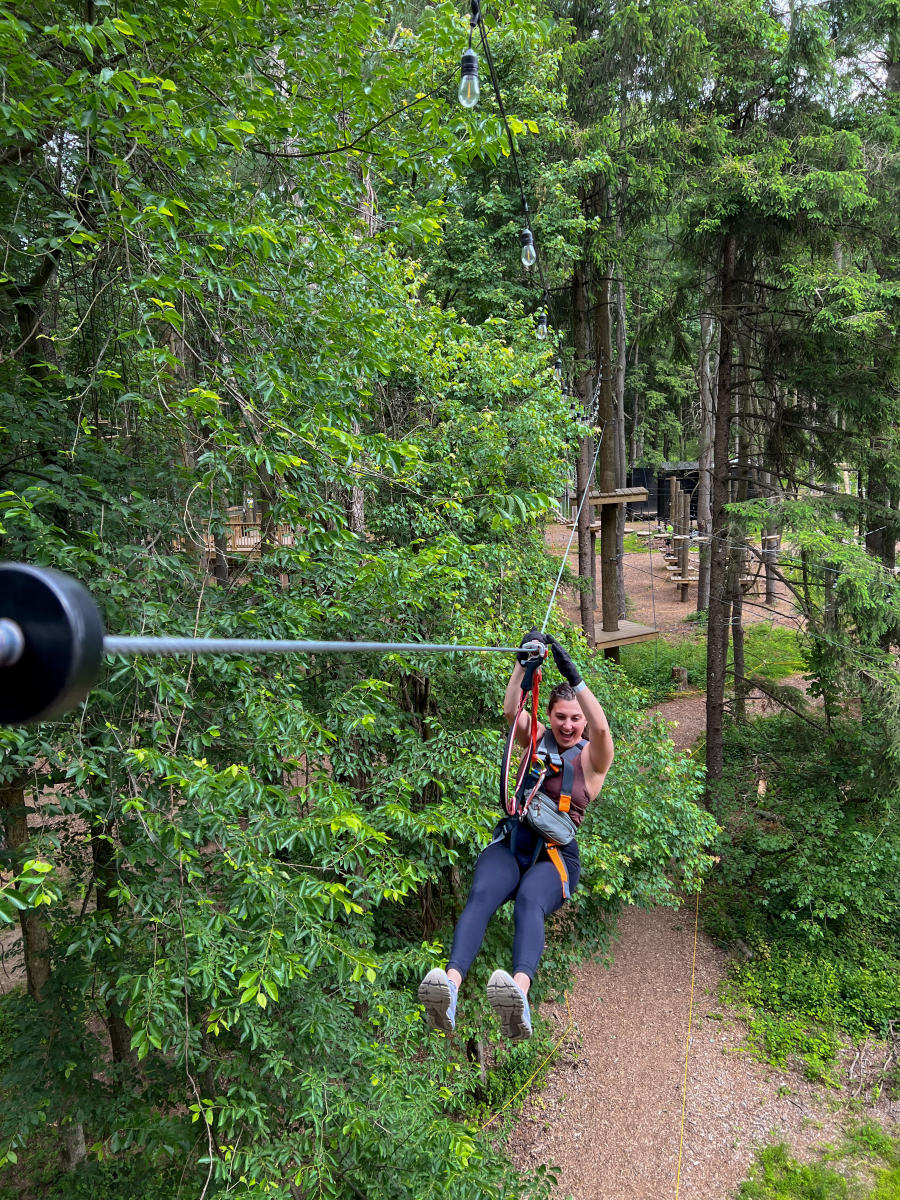 We had so much fun during our visit at TreeTrails Trevose this summer and I cannot wait to go back! Plus, two more attractions are coming later in 2023, including ZipTrails and ZipRacer. Be sure to check out TreeTrails Trevose for yourself!
Additional Information:
Location: TreeTrails Trevose is located at the Phoenix Sport Club at 301 West Bristol Road, Trevose, PA 19053.
Tickets: Book online at https://treetrails.com/trevose-pa/ 
Clothing: It is recommended to wear comfortable, athletic clothing. Gloves are also recommended, bring your own gloves or souvenir gloves are available on-site for purchase. 
Footwear: It is required to wear closed shoes, such as sneakers.