It's hard to define a day that's better than being surrounded by the natural beauty of Bucks County…nestled between sprawling country farms, historic towns and bridges within reach, and the flowing waters of the Delaware River beneath you. A day floating down the Delaware is an experience like no other and one of the best ways to take advantage of all that Bucks County has to offer.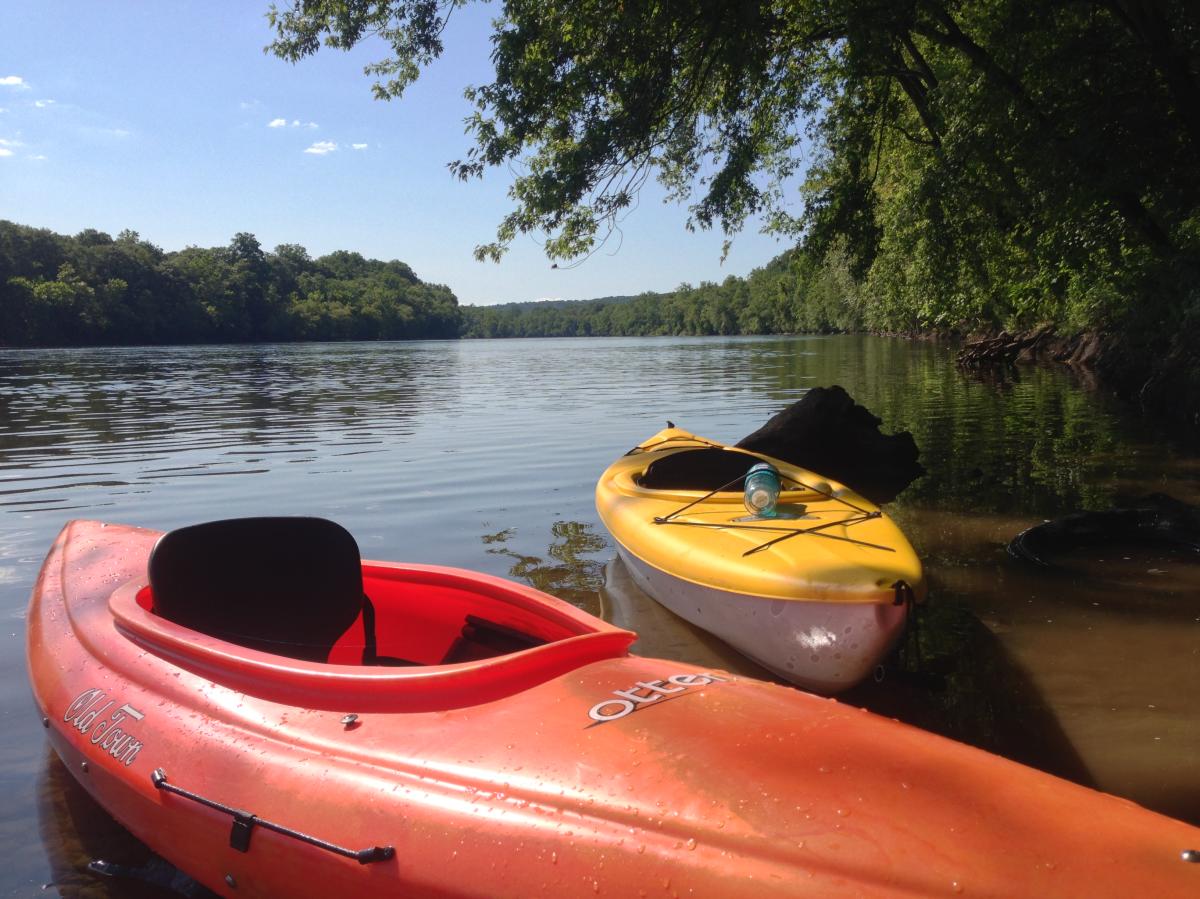 My family and I have been taking trips down the Delaware since I was a kid. We've done floats lasting a few miles with over a dozen people in rafts tied together, to overnight kayaking trips spent camping out on one of the Delaware's islands. No matter what kind of adventure you're up for, there are easy access points along the river to put-in and take-out so the trip can be tailored to the type of adventure perfect for you.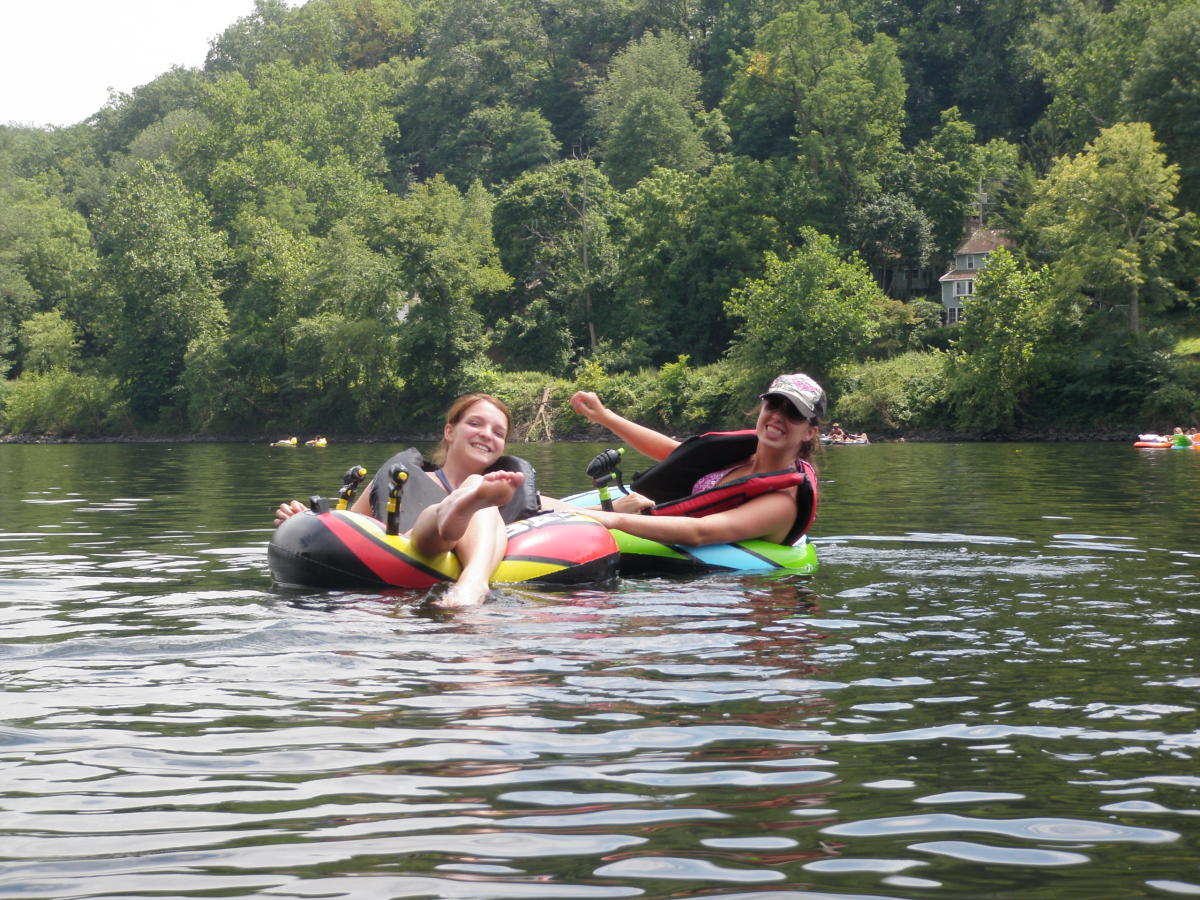 On our most recent trip, we put-in north of Lumberville, PA, and took-out on the New Jersey side of the river, right after the Stockton Bridge. This is about a three to four hour float, depending how fast the river is moving, and offers some of the most picturesque views on the Bucks County Delaware River stretch.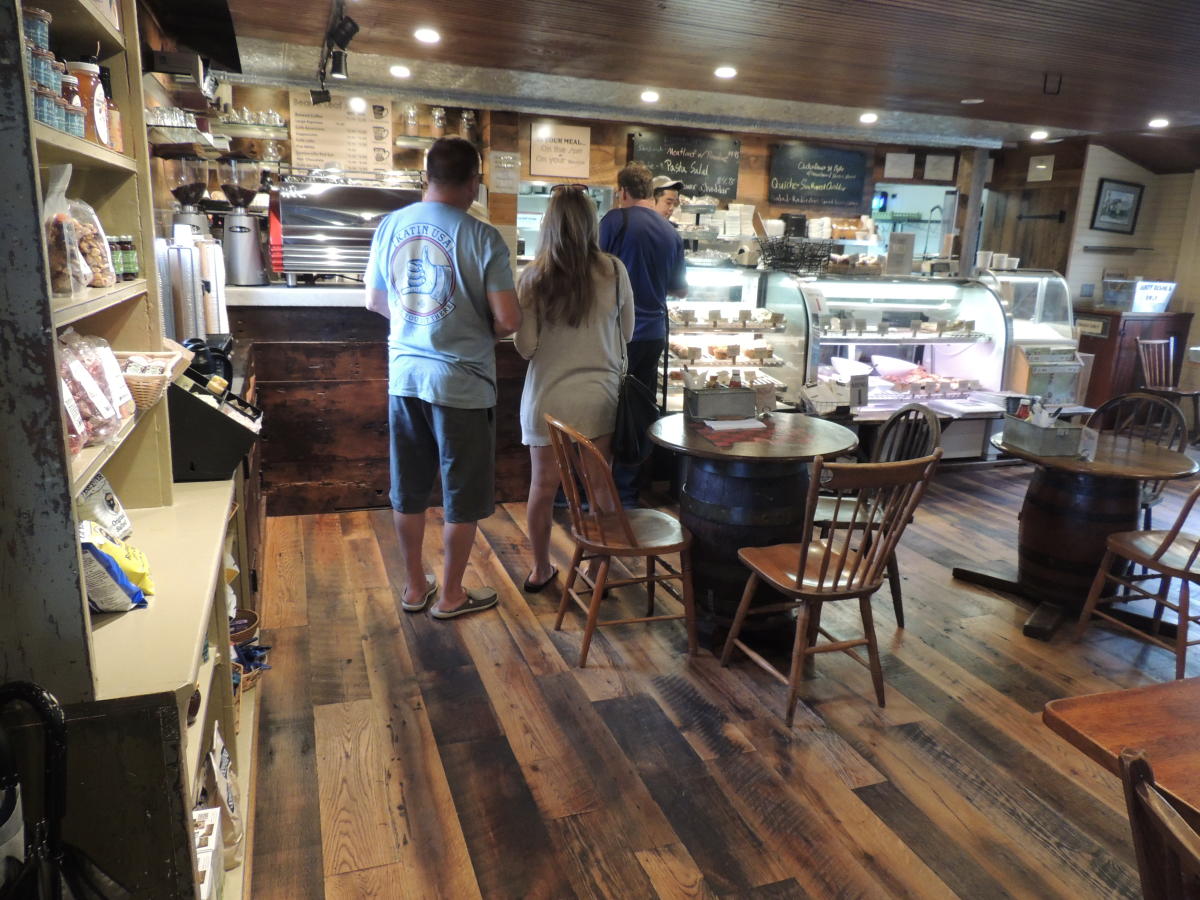 After dropping a car off your southern point, I suggest heading north via River Road which will take you through some of Bucks County's quintessential river-towns and offers many options for a quick bite to eat (or lunch to-go) for your trip.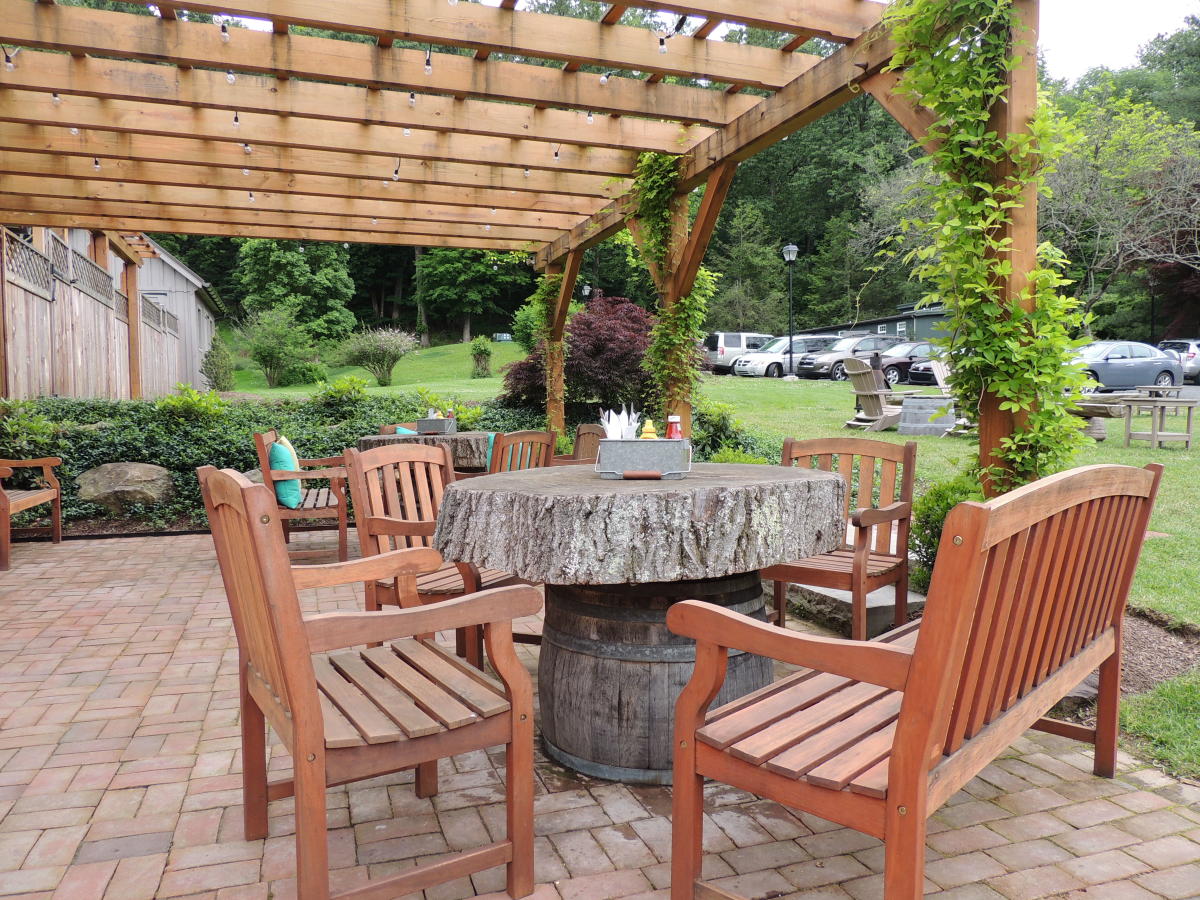 One of my favorite spots is the Lumberville General Store, a charming café, deli and bakery. Here you can grab a delicious breakfast or lunch (I recommend the Applewood Smoked Chicken Salad Sandwich), and don't forget to snag one of their yummy baked goods. Bonus – if you decide to eat here, they have a wonderful patio for you enjoy your meal and the beautiful day.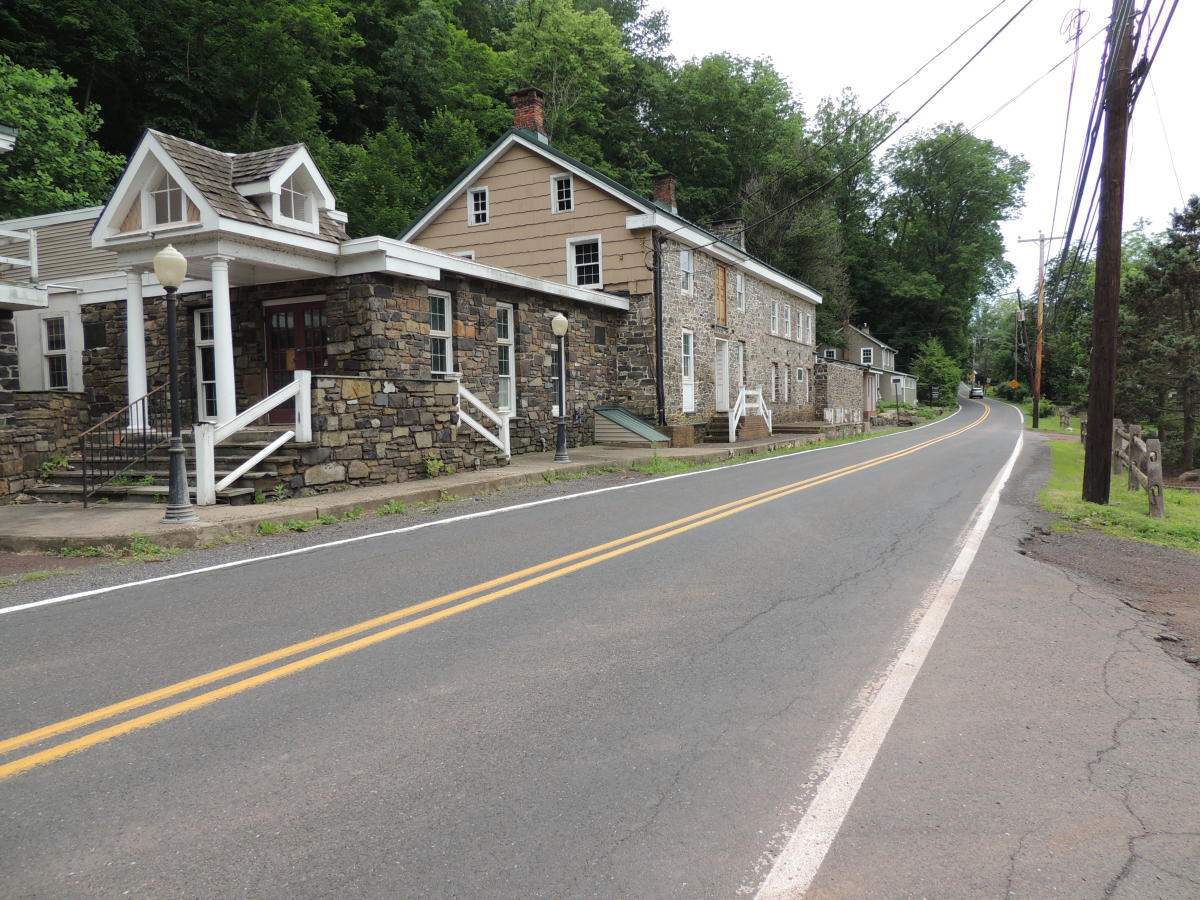 Our starting point was across from the old Mountainside Inn, north of Lumberville. A bit of history about this property – the former inn was built in 1780 as a public house at the landing of the Delaware River ferry that serviced Lower Black Eddy and Byram, NJ. The inn later became a restaurant and was open until 1983.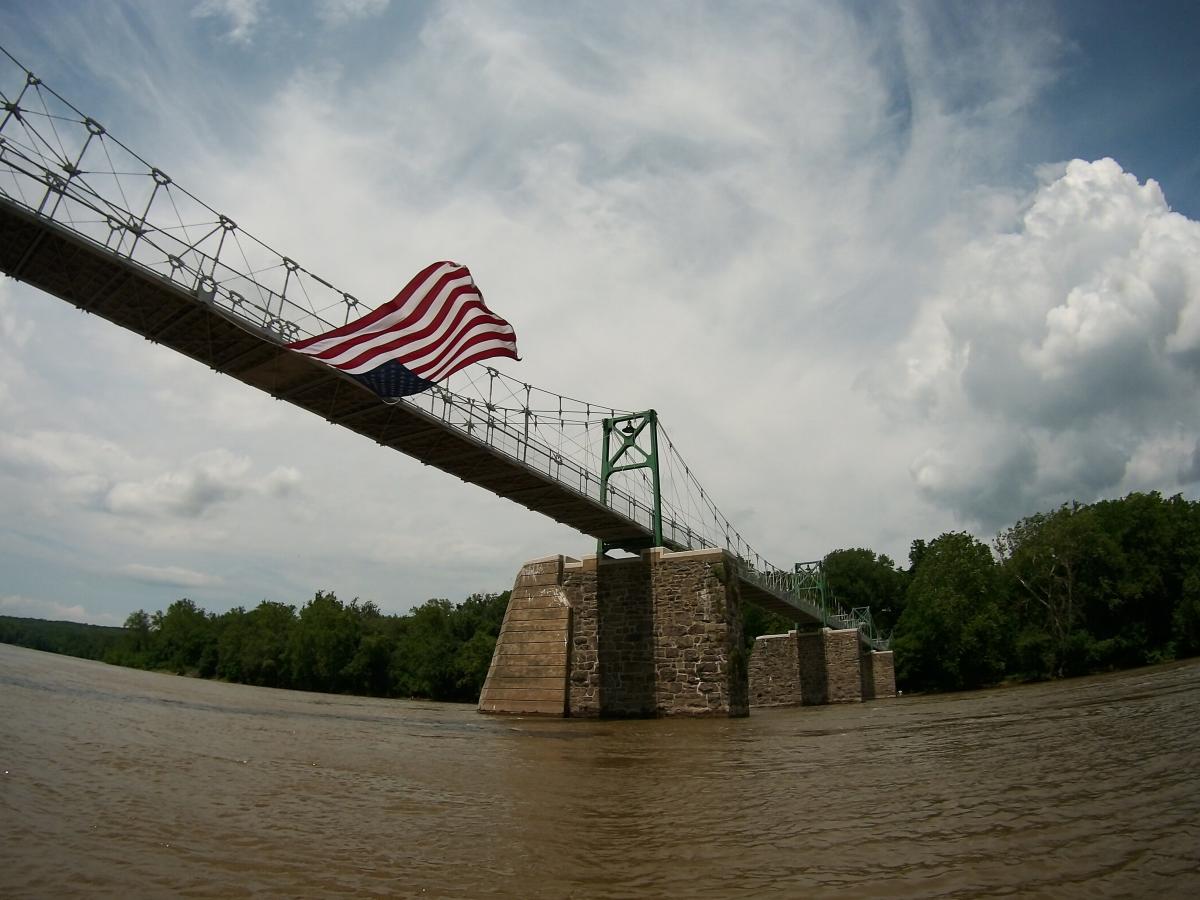 After getting on the river, you'll pass through some of the most beautiful scenery Bucks County has to offer, including rolling hillsides and quaint riverside homes, restaurants and inns. You'll also come across one of the three wing dams on the river (shooting through the center is the easiest way to get through) and a footbridge that connects Lumberville and Bulls Island Recreation Area in New Jersey. Passing underneath is a pretty cool experience and don't forget to wave to the riverside diners at the Black Bass Hotel as you pass by.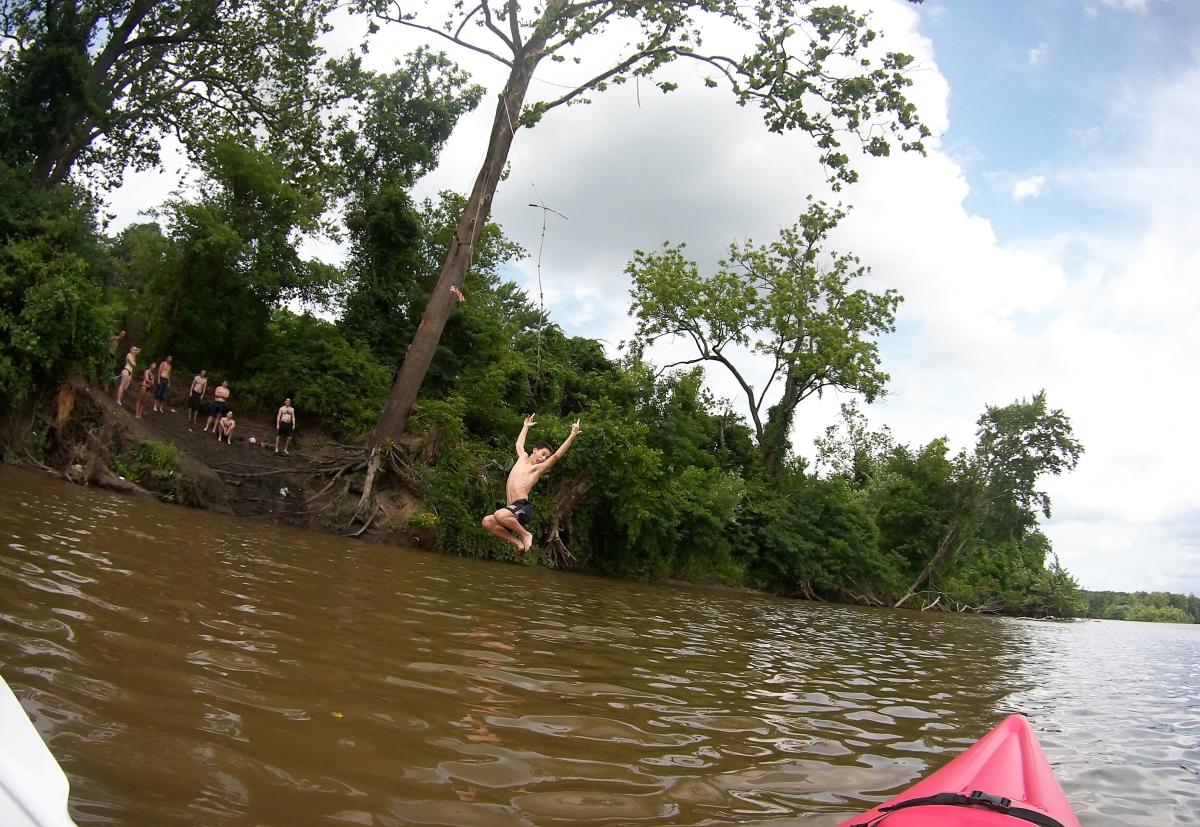 If you keep your eyes peeled, about 90 minutes south of the footbridge, on the left (the New Jersey side), you'll find a hidden surprise for those more adventurous: a rope swing! We've had a ton of fun over the years climbing up on the bank of the river and taking turns soaring into the water.


One of my favorite things to do on the trip is to pull over on Hedrick's Island and enjoy a picnic lunch. You'll come across this island about two hours into the trip. Because I'm a nature girl, and a history nerd, I think this island is one of the most fascinating places in Bucks County. The full story is too long to recount here, but the 112-acre island is said to have been owned by William Penn and over its history, has been occupied by Indians, early settlers, lumber merchants, an artist, an author and many others. Today it is part of the Delaware Canal State Park and plays an important role for local wildlife and neotropical migratory birds. It's a beautiful spot to take in the scenery or even set up camp for an overnight trip.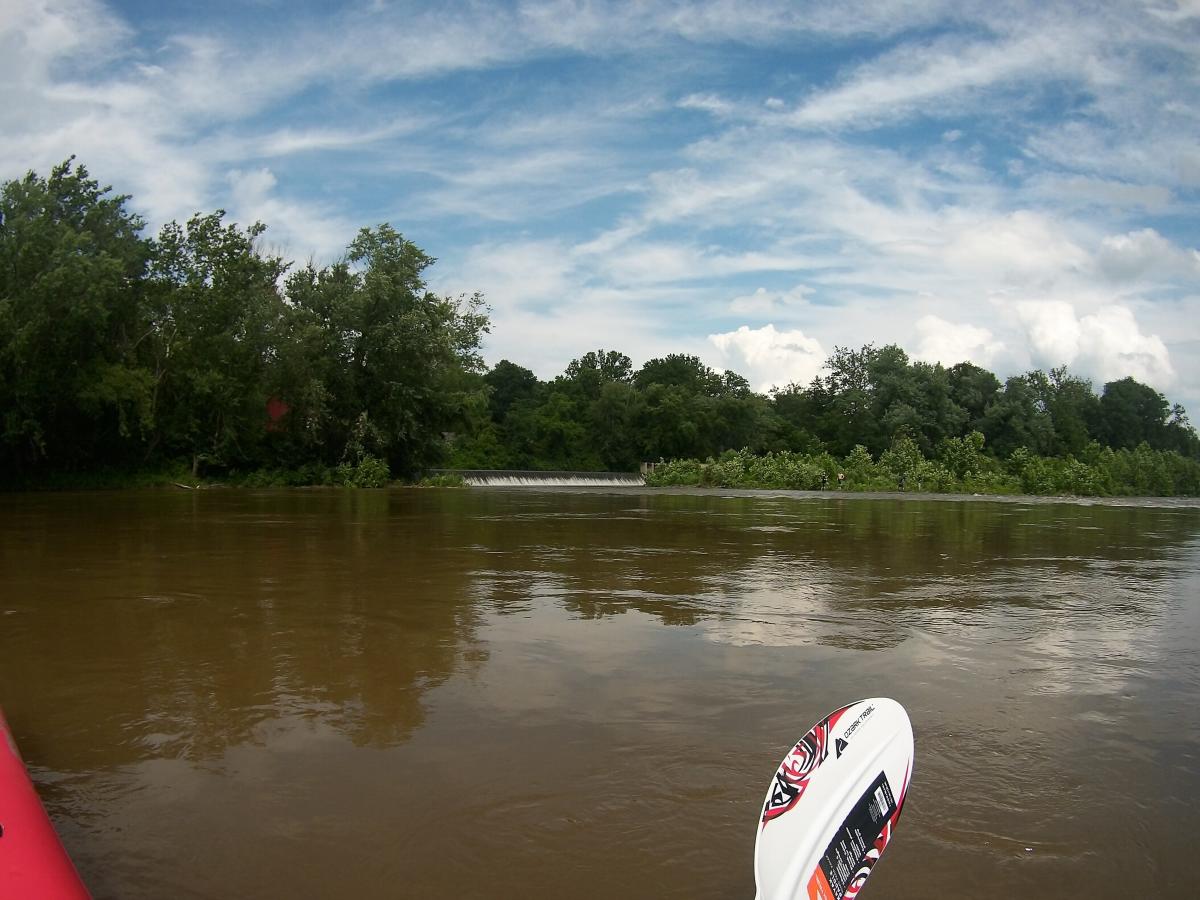 Shortly after Hendrick's Island, the Stockton Bridge will come into view where just under it, on the New Jersey side, is a convenient spot to take out your rafts or boats.
Whether you choose to cover this stretch, or take on a different route, a trip down the Delaware is hands down the best way to take in summertime in Bucks County. With some good friends, a few snacks and your vessel of choice, this day is sure to be one that floats your boat time and time again.