From murder mysteries to Christmas in July festivals, there's always an adventure waiting for you in Bucks County!
Check out our guide below for details on this weekend's must-see events around the County. Stay up-to-date on what's coming up next week with our Upcoming Events calendar.
Friday, July 26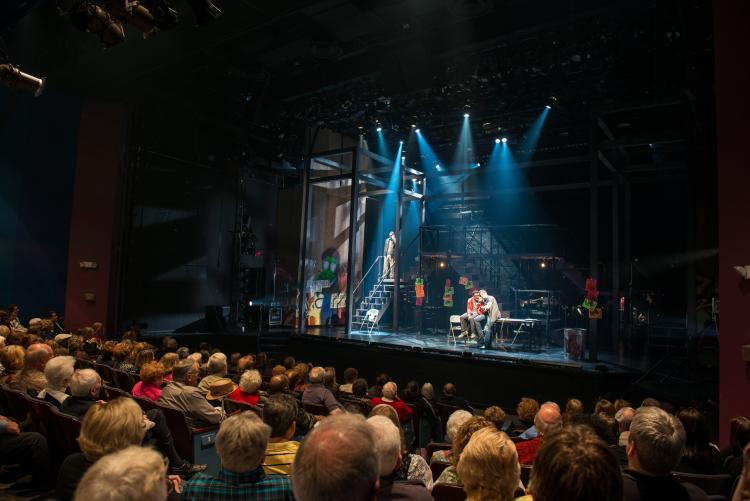 'Tis (almost) the season! Join your favorite furry friends at Sesame place as you celebrate the most wonderful time of the year—in warm weather! From photos discount holiday shopping to a special story time with Santa, you'll discover it's never too early for Christmas cheer!
When: July 22 – 28, 10 a.m. – 8 p.m.
Where: Sesame Place
Cost: Included in Park Admission
Inspired after the 50th anniversary of the Apollo 11 moon landing to learn more about space exploration? Head over to the Mercer Museum for an out-of-this-world exhibit featuring the impact Bucks County had on the mission to put a man on the moon.
When: May 31 – September 8, 10 a.m. – 5 p.m.
Where: Mercer Museum  
Cost: $8-$15
Visit Bucks County will host the 15th Annual Bucks County Quilt Show at the Bucks County Visitor Center from June 30 through September 2. Come enjoy the artistry, workmanship, and talent of Bucks County's quilters at this exhibit, featuring over 100 quilts hanging from 25-foot high beams.
When: June 30 – September 2, 9 a.m. – 5 p.m.
Where: Bucks County Visitor Center
Cost: Free
Unwind from a long week in the fresh air on the lawn at the Market at DelVal! Enjoy locally sourced refreshments, and LIVE entertainment! There's fun for the whole family, with inflatable attractions for the kids and an on-site creamery!
When: July 26, 6 – 9 p.m.  
Where: The Market at DelVal
Cost: $4
Crave some mystery in your weekend? Between margarita happy hours, gourmet breakfasts, and lounging by the pool at Galvanized America Inn, you'll spend the weekend solving a murder mystery! For this unique, thrilling experience, call for reservations and to discuss package options.
When: July 26 – 28  
Where: Galvanized America Inn and Art Gallery
Cost: $75 per person, plus price of room
Saturday, July 27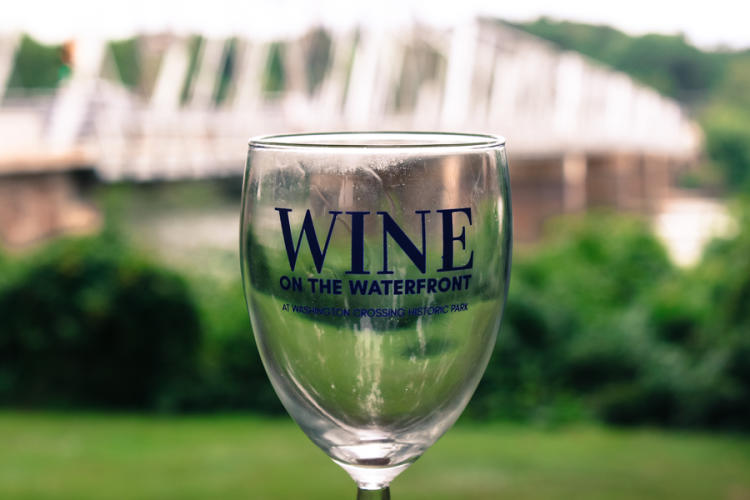 Join local historian Bob Pasquini for a stories about Island Park, a beautiful getaway for Easton families from 1894 to 1919. As you cruise along the water, enjoy a delicious dinner and live entertainment from The Easton Band. This experience is not suitable for children under the age of 10, reservations are required.
When: July 27, 5:30 – 8 p.m.  
Where: Hugh Moore Park  
Cost: $55
Taste Bucks County amid the picturesque backdrop of the Russel Mandel preserve. Unwind from your long week with a gourmet meal prepared by Jamie Hollander Catering using only farm-fresh and locally-sourced ingredients. Reservations are required.
When: July 27, 5:30 p.m.
Where: Russell-Mandel Preserve
Cost: $100
Dinner is coming—to the Cock 'n Bull Restaurant this Saturday! Enjoy dinner and a live show, as you solve a mystery with your favorite characters from the hit TV show. Reservations are required.
When: July 5 – August 31, 7 p.m.  
Where: Cock 'n Bull Restaurant
Cost: $64.95 per person
Bring a lawn chair or blanket to relax along the riverbank and savor the taste of Bucks County with wines from local vineyards. As you unwind from the week, enjoy live jazz music and delicious food available for purchase. Advance reservations are required. No pets, children, or babies are permitted.
When: July 27, 12 – 4 p.m.
Where: Washington Crossing Historic Park
Cost: $35
Join the Lenape Chamber Ensemble as they perform timeless classics, from the Ravel Strong Quartet to the Taneyev Piano Quartet. Sit back, relax, and enjoy the symphony of the most celebrated musicians from New York to Philadelphia. Reservations are required.
When: July 27, 8 – 10 p.m.  
Where: Delaware Valley University Life Sciences Building Auditorium  
Cost: Varies
Sunday, July 28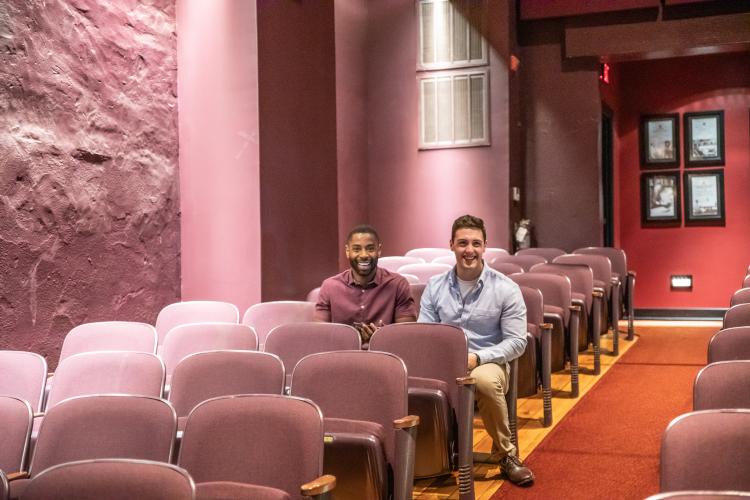 Join the Bucks County Center for the Performing Arts for a performance of the timeless musical, Cabaret. This show explored the dark, tumultuous life of Berlin's natives and expatriates as Germany slowly yields to the emerging Third Reich. Reservations are required.
When: July 17 – 28  
Where: Delaware Valley University
Cost: Varies
Craving some artistry from independent films from Bucks County—and around the world? Make your way to the Arts Center for the New Hope Film Festival. Be sure to attend the Q&A sessions with the fabulous filmmakers themselves.
When: July 18 – 28  
Where: New Hope Arts Center  
Cost: Varies
Enjoy a scenic morning drive through beautiful Bucks County! All cars—from everyday to  vintage classic—are welcome to pre-register and assure their place in the rally. Be sire to bring a pencil to compete for a trophy in the annual scavenger hunt!
When: July 28, 10 a.m. – 2 p.m.
Where: New Hope-Solebury High School
Cost: $50 per vehicle
Celebrate the 50th anniversary of the infamous Woodstock Music Festival at Bristol Riverside theater. Relive this pivotal moment in history with your favorite songs from the  1960s. Reservations are required.
When: June 18 – 28, 7:30 – 9:30 p.m.
Where: Bristol Riverside Theatre
Cost: Varies
Join local brewers to learn about the brewing process in the 17th century! See what early plants were discovered in the garden and how they were incorporated into the brewing process to produce a traditional beer.
When: July 28, 1 – 4 p.m.
Where: Pennsbury Manor
Cost: Included with Admission