Spring is here! Saturday marks the official first day of the season, and Bucks County is ready. There's no better way to rev up after a few cold months than with activities and events the whole family will enjoy!
Check out our guide below for details on this weekend's must-see events around the County. Stay up-to-date on what's coming up next week with our Upcoming Events calendar.
Friday, March 19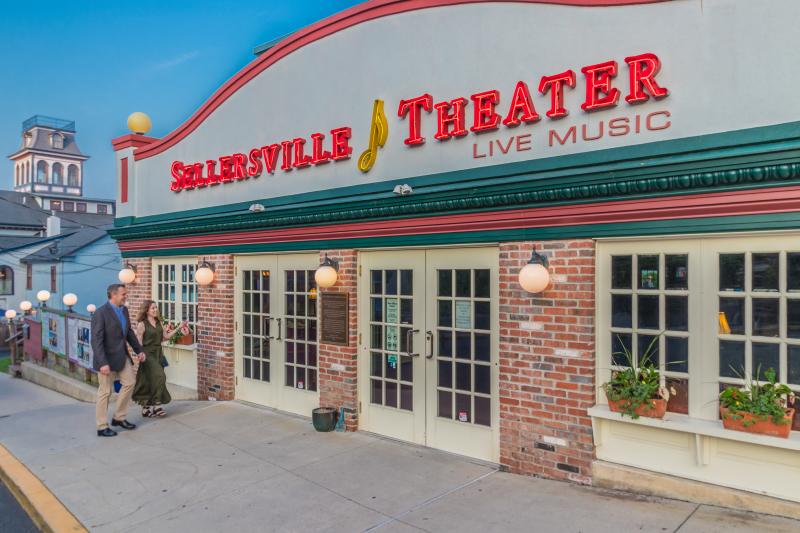 Now, toting multiple albums and songwriting awards, Matt tours internationally; recently performing at The White House and regularly with folk icon Tom Rush. See him live at Sellersville Theater! 
When: March 19, 8:00 - 11:00 p.m.
Where: Sellersville Theater
Cost: Ticket prices vary 
John Spears opens New Hope Arts exhibition year with an in-gallery exhibition designed to explore space and illusion, when architecture and art work together. The eighteen canvases curated by Rita Romanova Gekht, arranged as viewer-centered experience, illuminate Spear's method developed over his forty-five-year career. Large scale images delight using both UV and LED light to reveal the vast array of colors and textures unseen in natural light.
When: Friday, Saturday & Sunday through March 21
Where: New Hope Arts Center
Cost: Free to attend
Throughout this spring season, delight in the splendor of a virtual guided historic tour of Fonthill Castle in the heart of Doylestown, Bucks County, PA. These 45-minute virtual experiences feature a 30-minute recorded guided journey through Henry Chapman Mercer's home, followed by a live virtual Q&A conversation with one of our experienced tour guides.
When: March 19, 7:00 - 7:45 p.m.
Where: Fonthill Castle
Cost: $10 General Admission/ Free for Members
Saturday, March 20
Featuring an array of award-winning wines and handcrafted cakes from Nothing Bundt Cakes in Newtown, this event is simply divine. Sample fork-tastic cakes in a variety of flavors, paired with a selection of white, red, and dessert wines. Treat yourself to a tasty afternoon! Reservations required.
When: March 20, 3:00 - 4:30 p.m.
Where: Crossing Vineyards and Winery
Cost: $35.00
Park your car at North Branch Park and visit the Easter Bunny on Saturday, March 20, 2021 from 9 a.m. to 11 a.m. Drive thru, pop your trunk, and let us help you unload your non-perishable or monetary donations.
When: March 20, 7:00 - 7:45 p.m.
Where: North Branch Park, New Britain Township 207 Park Avenue, Chalfont, PA 18914
Cost: Free to attend
Danielia Cotton is a New York City based singer songwriter originally from Hopewell, NJ. In 2010 Danielia was named Lilith Fair's Ourstage Local Talent Winner for NYC. Since then she has shared the stage with the likes of Robert Cray, Bon Jovi and Gregg Allman.
When: March 20, 7:00 - 7:45 p.m.
Where: Sellersville Theater
Cost: $19.50
Celebrate Easter with friends and family aboard the Easter Bunny Express! Settle back and relax in one of our turn of the century passenger coaches during an hour-long excursion through the hills and valleys of Bucks County. Commemorate your festive day with a photo of your family and the Easter Bunny with one of our professional photo packages.
When: March 20 & 21, Times Vary
Where: New Hope Railroad
Cost: Starting at $9.99
The Silver Lake Nature Center inspires connections with Nature for people of all ages, interests, and abilities through education, recreation, preservation, research, and advocacy. Grab the family for a fun morning on the trails!
When: Saturdays through May 29
Where: Silver Lake Nature Center
Cost: Free
Enjoy acoustic music from local performers! Check the website for complete details: performances and schedule subject to changes. Light bites available, as well as beer wine and cocktails!
When: Through March 27, 2 - 6 p.m.
Where: Crossing Vineyards and Winery
Cost: Free to attend
Brand new exhibit! Through the Lens explores nearly 70 years of artistic experimentations with photographic processes and subject matter by artists in the Delaware Valley region. With work ranging from carefully hand-painted, bucolic landscapes to decisive snapshots taken on the street, Through the Lens highlights distinctive work in the Michener's photography collection, including many that have never before been on view.
When: Through August 15
Where: Michener Art Museum
Cost: Free with museum admission
Sunday, March 21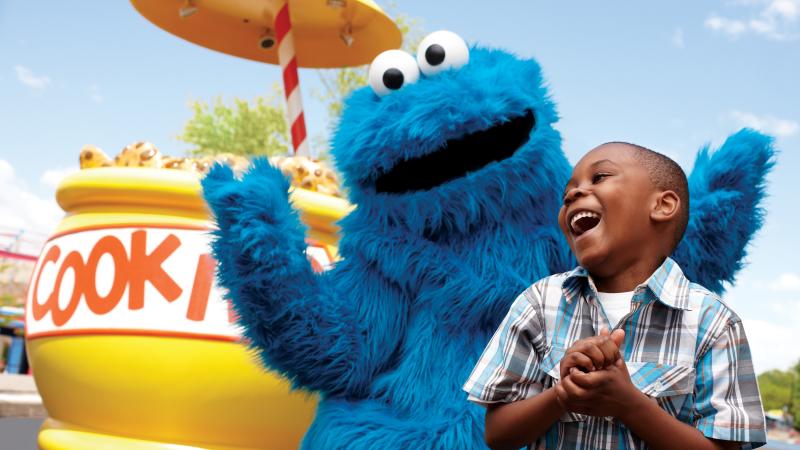 This ALL-NEW event series will offer guests brand-new, limited capacity special events where they can celebrate everyone's favorite red monster during Elmo's Rockin' Birthday Bash, treat little ones to a fun day during the My Fuzzy Valentine's Celebration, let the good times roll during the park's FIRST-EVER family-friendly Mardi Gras Celebration, and grab cozy jammies to celebrate our favorite feathered friend's birthday at Big Bird's Pajama Party!
When: Saturday & Sunday through March 21
Where: Sesame Place
Cost: Ticket prices vary
Photos are socially distanced with the Bunny in his Easter Display behind plexiglass to keep everyone safe. Please keep a 6 foot distance while waiting in line for photos.
When: Mar 20 - 21, Mar 27 - 28, Apr 2 - 3 2021
Where: Quakertown Farmers Market and Flea Market
Cost: $4.00 each or 3/$10.00
Join us for a leisurely and informative walk covering seasonal topics. Meet outside of the SLNC Visitors' Center at the kiosk near the Parking Area. Register by visiting www.SilverLakeNatureCenter.org or by calling 215-785-1177.
When: March 21, 2:00 - 3:00 p.m.
Where: Silver Lake Nature Center
Cost: Free
Shamrocks and Shenanigans 
Cheers to you! Celebrate St. Patrick's Day in a different way with Sunday Brunch. Make sure to reserve your table ahead of time. 
When: March 21
Where: Water's Edge Gastropub and Lounge
Cost: Prices vary
Fans of the greatest rock and roll band, The Rolling Stones, rejoice! Their music is returning to Sellersville with the international touring tribute band Satisfaction!
When: March 21, 8:00 - 11:00 p.m.
Where: Sellersville Theater
Cost: $29.50; $45
One of the major innovators of the harmony twin lead guitar format, Wishbone Ash achieved initial success in early 1970s England and went on to create a successful career with legions of fans worldwide. See them live at Sellersville Theater! 
When: March 21, Times Vary
Where: Sellersville Theater
Cost: Prices vary 
This is a gallery wide show featuring 20 award-winning artists and will celebrate the beauty of the season in gardens, river banks and rolling hills as well as flowers. The exhibition will showcase painting in oil, pastel and watercolor.
When: Through June 6
Where: Patricia Hutton Galleries
Cost: Free
This Show features seven wonderful AOY member artists and artisans for the next three weeks. There's nothing quite as soul-inspiring as seeing art in person and responding to it in your own way. AOY welcomes you into the Gallery and experience the show for yourself!
When: March 5 - 21
Where: AOY Art Center
Cost: Free to attend
Phillip's Mill Foundation for the Arts "Relativity Talk" with artist Miya Ando and Scientist Susan Magsamen 
The New Hope Colony Artist Residency will host its inaugural presentation of Relativity Talks, a conversation series living at the intersection of art, science and creativity. The public is invited to join in virtually. 
When: March 21, 4 p.m. 
Where: Virtual
Cost: Free to attend 
Step back in time to the 1850's at Newtown Hall, now known as The Newtown Theatre. Learn about the Newtown Hall sermons by Frederick Douglass, Lucretia Mott and other key figures of the early anti-slavery and women's suffrage movements. Discover the story of many of our nation's abolitionists and early women's suffrage pioneers while viewing life-sized figures dressed in period attire, anti-slavery literature, women's suffrage memorabilia, accessories, photos, and more. In celebration of Black History Month this display will also include Bucks County children's artwork.
When: through March 21
Where: Bucks County Visitor Center
Cost: Free to attend