The drive-in movie is an unfamiliar experience for younger generations. Its heyday was in the 50s and 60s, then it lost its appeal in the 70s as VCRs became popular in American homes, eventually making the outdoor viewing concept nearly extinct. When I heard about pop-up drive-in movies occurring around Bucks County this summer, I was curious to experience a new, yet safe, entertainment option during the pandemic.
I will tell you right now, I would 100% do this again! So let me take you on a journey about what it was like, why I loved it so much, and what I will do for the next time…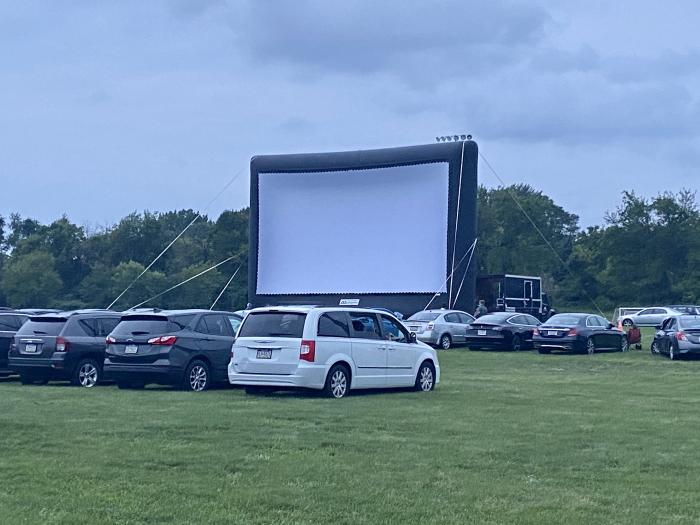 My husband and I chose to see Sonic the Hedgehog. That evening's showing was at Falls Township Community Park in Levittown. We brought with us what we would typically eat at the movies, like candy, fruity drinks and The Best Darn Kettlecorn (which really was the best darn kettle corn I've ever had!).
After we backed into our spray-painted designated spot, we got out to explore the grounds. We saw children and parents throwing frisbees, tossing footballs, and kicking around soccer balls -- a sight that I longed to see for a sense of normalcy. We took note of porter potties on either side of the field if we ever needed to use the bathroom. And better yet, we saw a Rita's Water Ice and couldn't resist the urge for water ice and soft serve!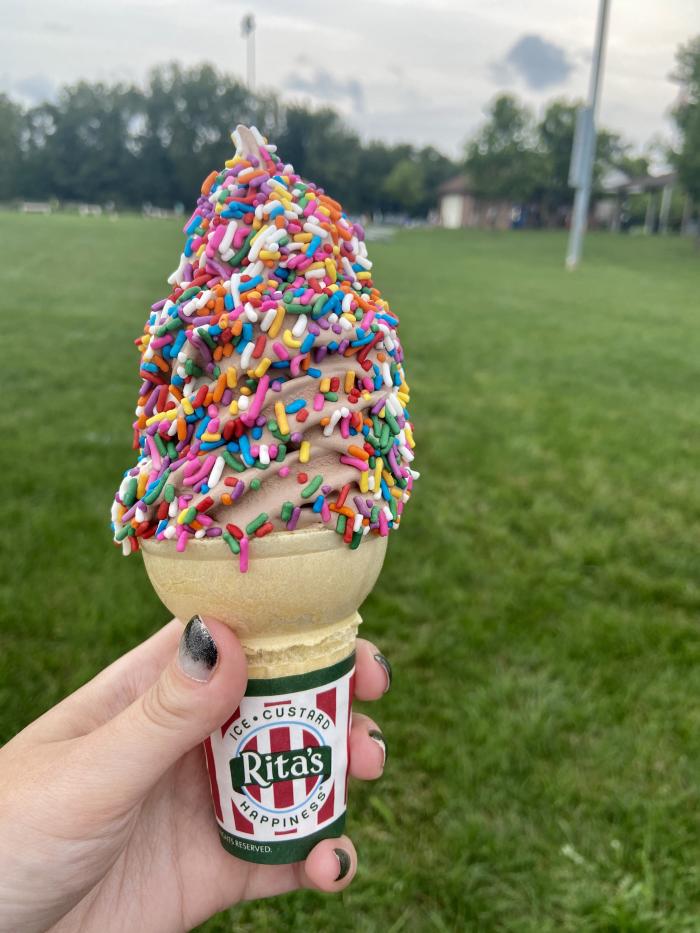 Falls Township also opened up a snack bar with hot dogs, chips, candy, and nachos. We arrived about an hour and a half before the movie started to get a good view, so the snack bar was an appreciated discovery for rumbling stomachs.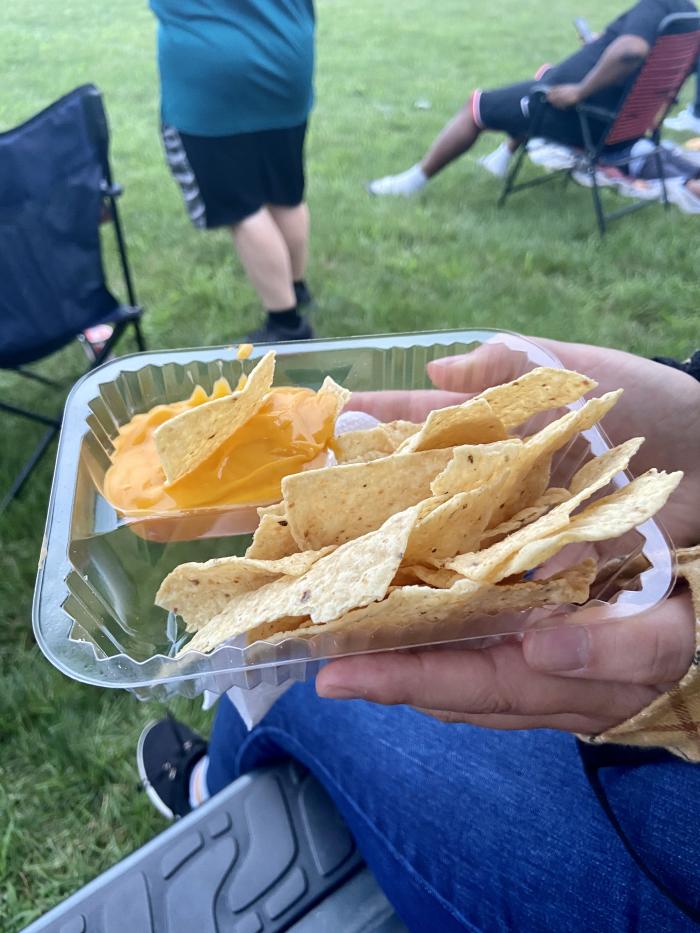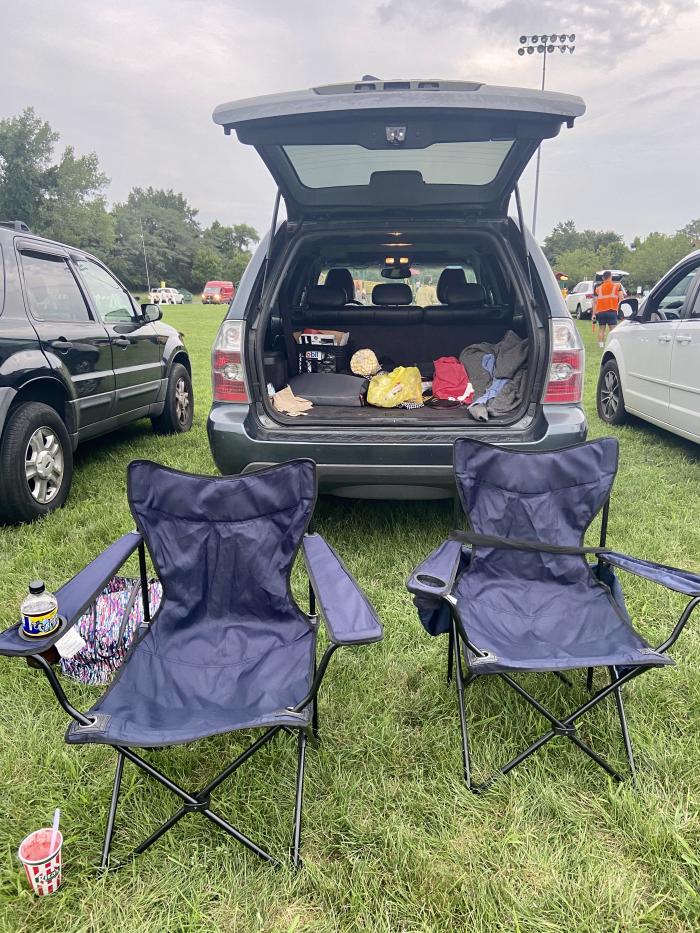 The movie was enjoyable, and we loved the drive-in movie experience so much that we're planning on attending another event in October! I'm looking forward to bringing chunky blankets, wearing cozy sweaters, and holding a hot chai tea latte while watching Hocus Pocus on a giant inflatable screen.
If you're interested in attending a drive-in movie in Bucks County, here are a few tips I would recommend after going through the experience myself:
Bring bug spray
Pack plenty of lawn chairs, blankets, and pillows
Hot drinks are never a bad idea, especially as the weather gets colder
Eat dinner before you enter the park or take it along with you to eat in your downtime
Be mindful of your car battery during the movie -- you will tune in using your car radio, so make sure you turn your headlights off
Think about what car you plan to take and how you plan to watch the movie. You will be asked if you will stay in your vehicle or if you will be using the back as we did. The parking attendants will direct your car to the front rows if you're staying in, and the back rows if you plan on opening the back hatch.
If you have young children, come prepared with toys and games. You will have to park your car long before the movie begins. Additionally, the film didn't end until about 9:45, so be mindful if you have young ones to put to bed.
Some upcoming outdoor drive-in movies in Bucks County include:
August 26, 2020 – The Wizard of Oz at William E. Neis Park
August 28, 2020 - Jumanji: The Next Level at Warminster Community Park
September 4, 2020 – Drive-In Concert: Big Whiskey Southern Rock Band & The Launch, "A Tribute to Queen, Boston & Styx" at Oxford Valley Mall
September 5, 2020 – Drive-In Concert: Jimmie Allen at Oxford Valley Mall
October 3, 2020 – Frozen 2 at Falls Township Community Park
October 17, 2020 - Hocus Pocus at Fall Twp. Community Park
October 24, 2020 - Hocus Pocus at Memorial Park, Yardley, PA