Outdoor Adventures for Groups
Bucks County offers a variety of locations for your group to take in the scenery and beautiful outdoors. Between state parks, nature preserves and lakes there are plenty of places for you to get your fill of outdoor activities! Here are a few options for groups.
This elevated vista in New Hope offers a jaw-dropping glimpse of the area above Tohickon Creek that runs through the Plumstead and New Hope areas. This area offers a few different trails that you can hike with your group for all levels of expertise and views! The vista offers a great rock climbing environment with hooks in the rock faces and places to drop off. Below offers a variety of different options including more hiking trails and great concealed spots for fishing!
The 5,286 acre state park and lake is the perfect place for a getaway or a day trip for your group! Nestled in the rolling hills of Bucks County, Nockamixon State Park offers a plethora of options for when your group visits. Rent a paddleboard, peddle boat, row boat or kayaks to enjoy some time on the water,or, take out one of their 5-person pontoons. This state park also offers hunting and fishing, lengthy trails for those of all expertise, as well as a disc golf course that is known as one of the best in the area.
Located in Doylestown Township, this nature center and lake is the perfect place to take your group for an outdoor adventure. The environmental area offers group tours and great opportunities to take in live nature as well as the beauty of Bucks County on self-guided nature walks. Stop at the bird blind and take in a variety of different birds on feeders or bring a group of kids for the junior naturalist walks that they offer for different age groups! The playgrounds in the area offer space for recreation, fun and sports. Boating rentals at Peace Valley are easy and affordable for your group! They are an awesome way to take in the beauty of Lake Galena, and the park offers different options such as rowboats, paddle boats and larger 14 foot sailboats.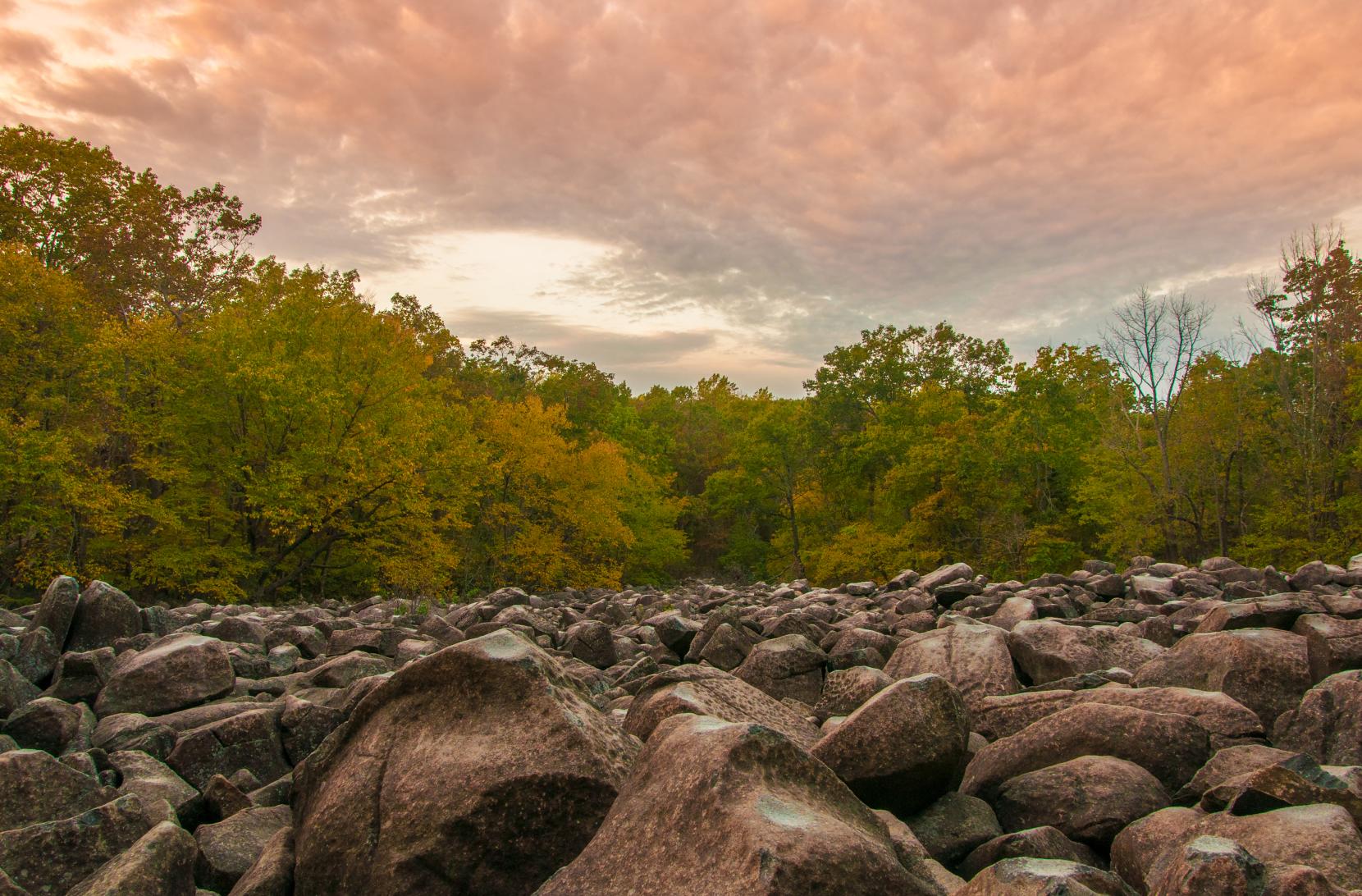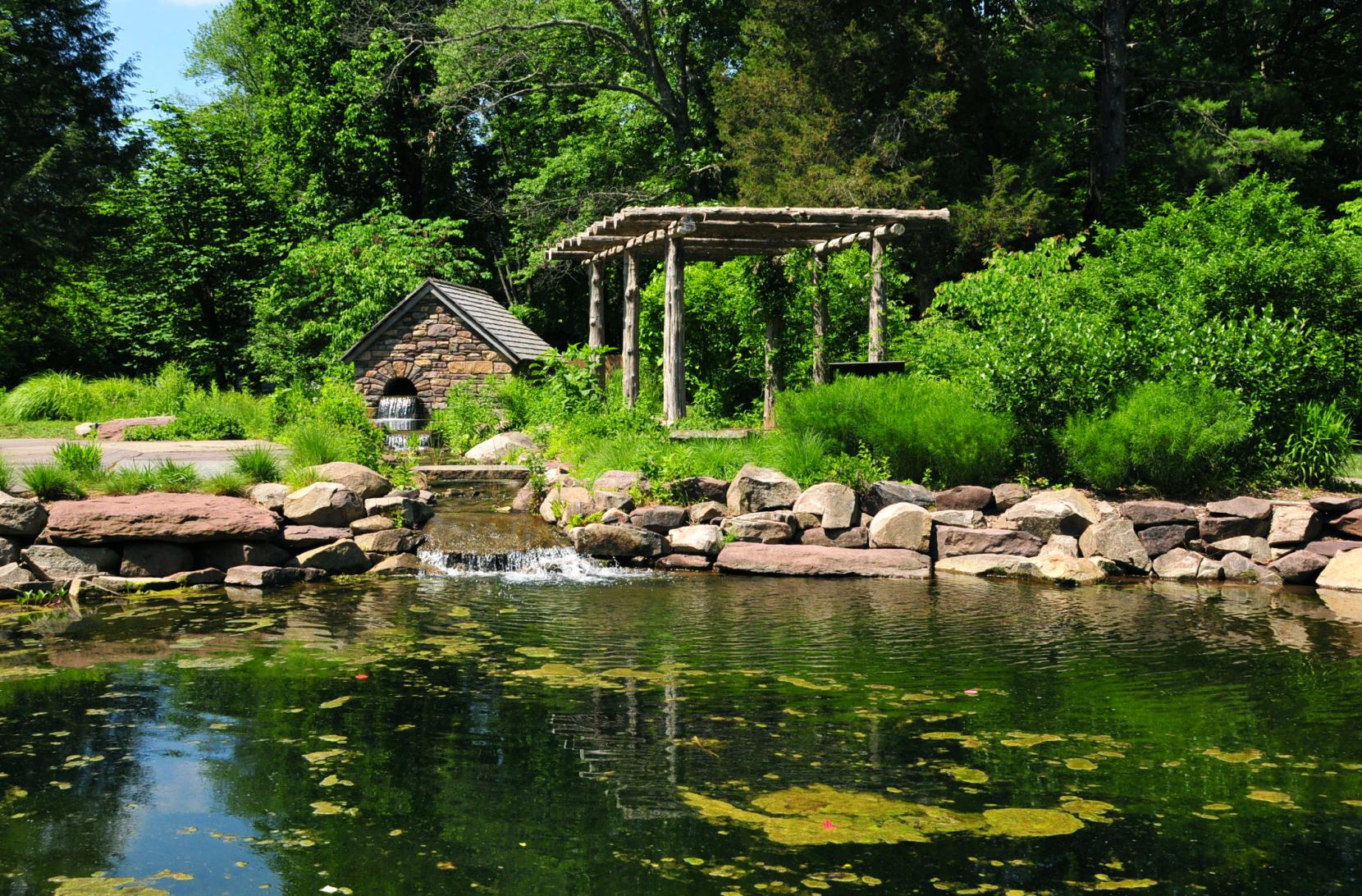 Bowman's Hill Wildflower Preserve
Tubing the Delaware River
What better way to experience Bucks County then a trip down the Delaware River? Bucks County River Country, based out of Point Pleasant, offers a variety of ways to make your trek down the river in either a two, three, or four-hour increment. They offer kayaks and old school canoes, as well as the traditional tubes for both singles and multiples. Delaware River Tubing, which launches from Milford, NJ, is another "water-ful" company to work with!
This 123-acre park in Upper Black Eddy along the Delaware River is a wonderful place to bring your group to enjoy nature and experience a rare scientific phenomenon. Be sure to bring a hammer to the park so that you can hit the stones and hear the mysterious tone that the rocks produce. With beautiful landscapes and mysterious noises, this is the perfect place to bring your group and enjoy scenic Bucks County. The park offers a large parking lot for a trail park and is a good opportunity for your group to adventure at this unique park in Bucks!
This wildflower preserve in New Hope is filled with adventure and sights for both small and large groups. Grab a map or a bingo sheet and take the group through the shady oasis that is Penn's Woods of Bowman's Hill. Head to the bird observatory to see many different species of bird, or head to the butterfly trail to take in the beauty of different types of butterflies and the nature around them. This preserve offers views of different types of wildflowers depending on season, and is a beautiful, informational stop.
Biking through Bucks County
Take a Pedal & Pub, Cycle & Sip or Civil War Bike Tour with Encore Rides! They offer guided bike tours for different rider-levels. if you're really advanced, then work with them to customize your own tour! Get some exercise and bond with your group as you explore Bucks County by bike.
Get ready for the climb of your life! Book your adventurous group outing at Hellerick's Family Farm in Doylestown. Their aerial adventure park features four different courses of varying heights, zipline and ropes course elements. It is the perfect activity for team building with your group. Also available at the farm: goat yoga!