THE SELLERSVILLE THEATER & WASHINGTON HOUSE HOTEL
More than 200 years ago, The Washington House began as a small farmhouse built on the heavily traveled Bethlehem Pike, which connected Philadelphia to Bethlehem, PA. The building next door that is now the Sellersville Theater was added in the 1894 as its stable. The farmhouse expanded to accommodations for travelers, and later on added a restaurant and bar. And the stable transformed into a charming community movie theater in the 1950's before being converted into what it is today in 2000.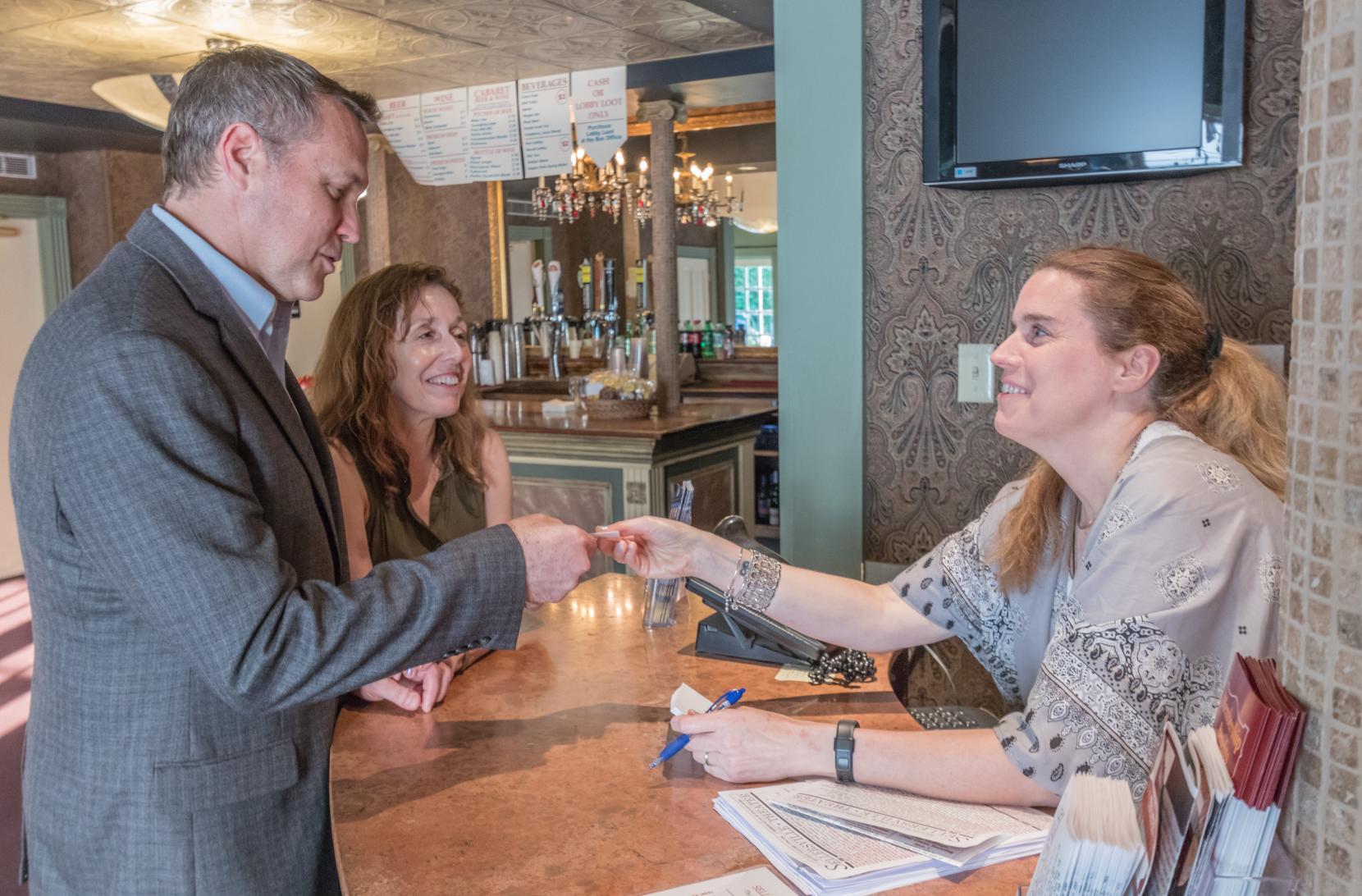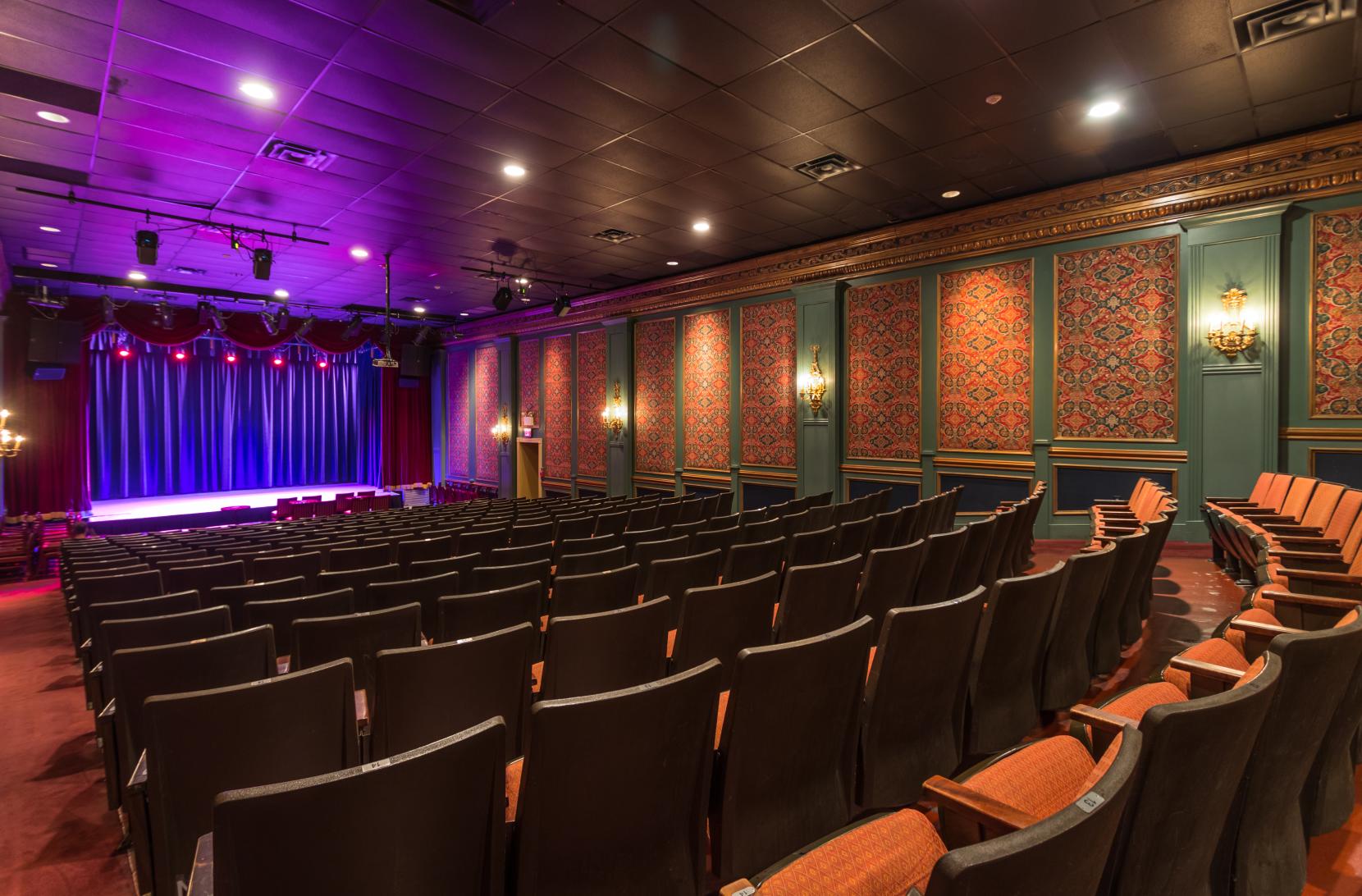 Sellersville Theater stage
Sellersville Theater is an intimate live music and comedy venue with 325 seats featuring national and international performers. Enjoy dinner next door before the show and stay overnight at the hotel after an entertaining evening of music or laughter. It's the perfect date night or night out with friends. The venue is available to rent for weddings, presentations, meetings and special events and boasts an impressive live show schedule of five or more shows per week.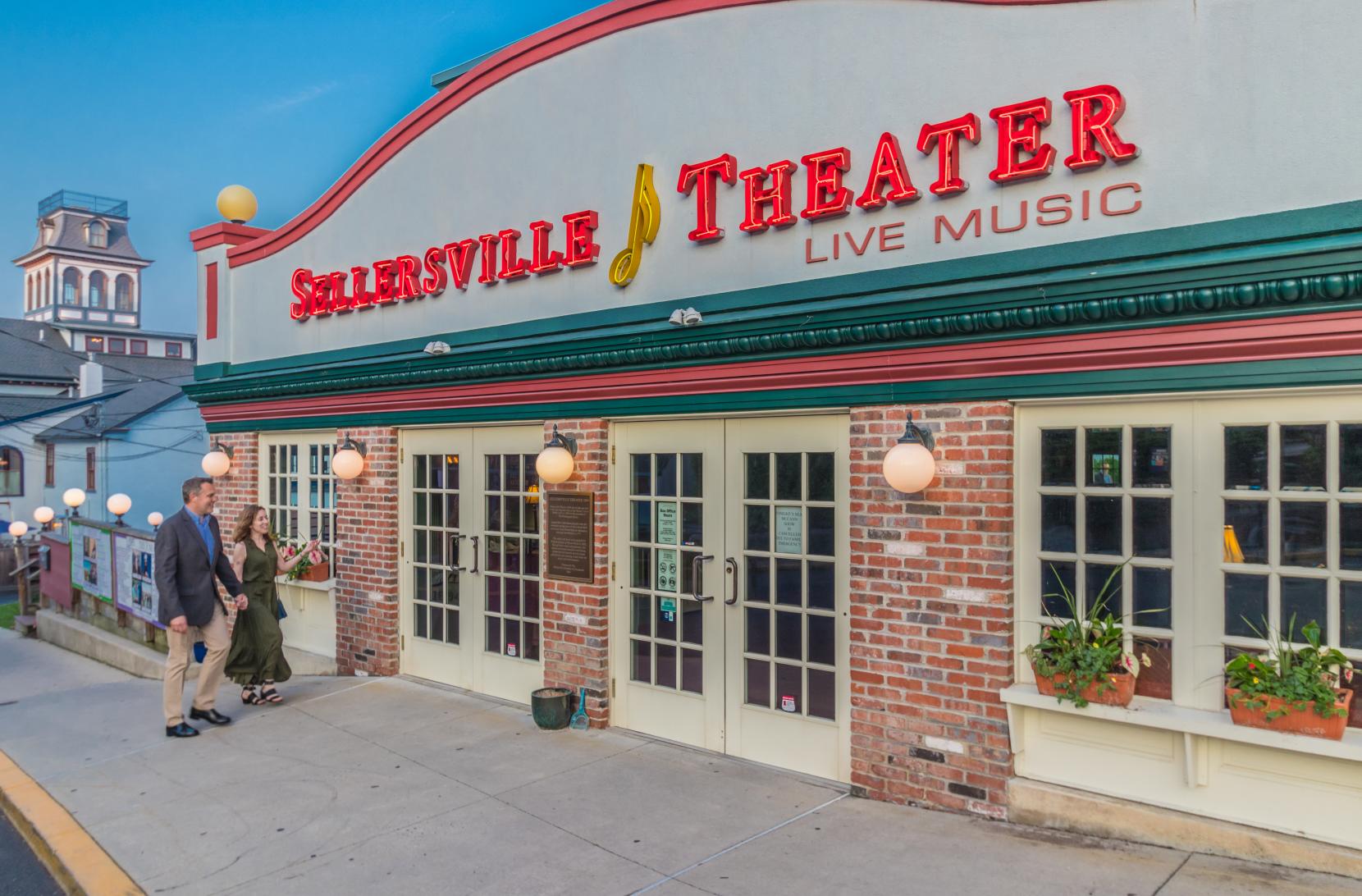 The hotel has 11 beautifully restored rooms with private baths for you to relax in after a day of exploring Bucks County, attending a family event, seeing a concert next door or finishing a day of work away from home. Relax in the lounge in front of the fire, take a walk down the street to Lenape Park or step downstairs for a drink at the antique bar before a comfortable night's rest.
Stay overnight in The Tower Suite that provides three floors of deluxe accommodations. Indulge in skylights, an expansive bathroom and access to The Tower Observatory with its 360-degree view through 12 grand arch top windows. Try The King Suite for a weekend getaway with a view of Main Street in a bright walkout sun porch.
Whether you are looking for a light snack before a show next door, a romantic dinner, a casual drink in the historic bar or fresh air while dining on the patio, you will be pleased with an eclectic menu and warm hospitality at their restaurant. Guests especially enjoy the carefully chosen wine and beer lists and year-round calendar of events including beer and wine tastings, specialty food nights and holiday menu.