Get to Know: Carpenter/TV Host
Jeff Devlin
Jeff Devlin is a contractor, carpenter, the television host of DIY Network's Stone House Revival (Wednesdays at 9p/8c), and most importantly, a Bucks County native!
Devlin graduated from Neshaminy High School ('91) and grew up riding his bike into town to spend time at the hardware store…and Goodnoe ice cream. Though he lives a stone's throw away now in Chester County, we recently interviewed him on how he got into the world of stone homes, and why he loves calling Bucks his own.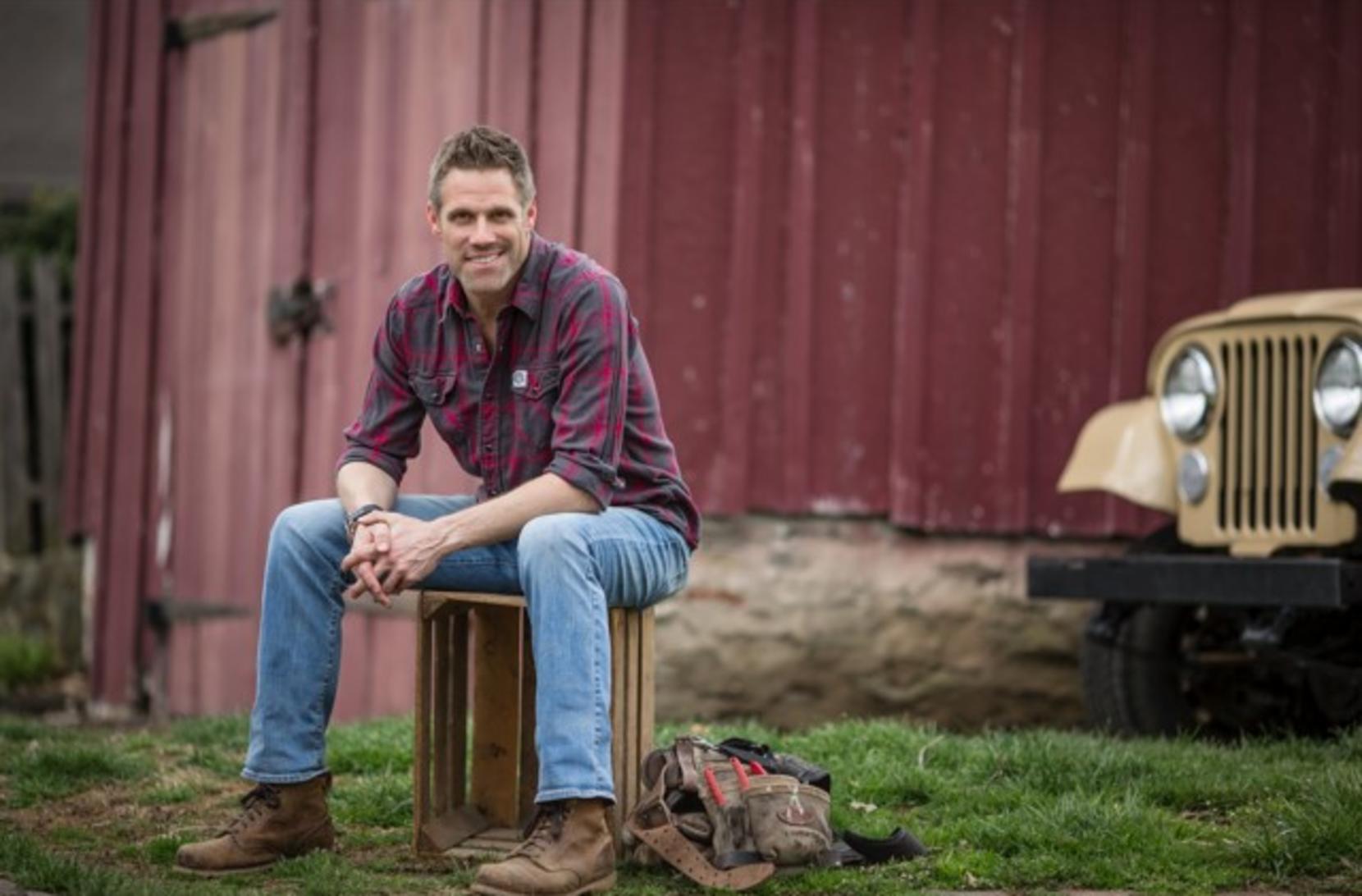 Jeff Devlin, host of DIY Network's Stone House Revival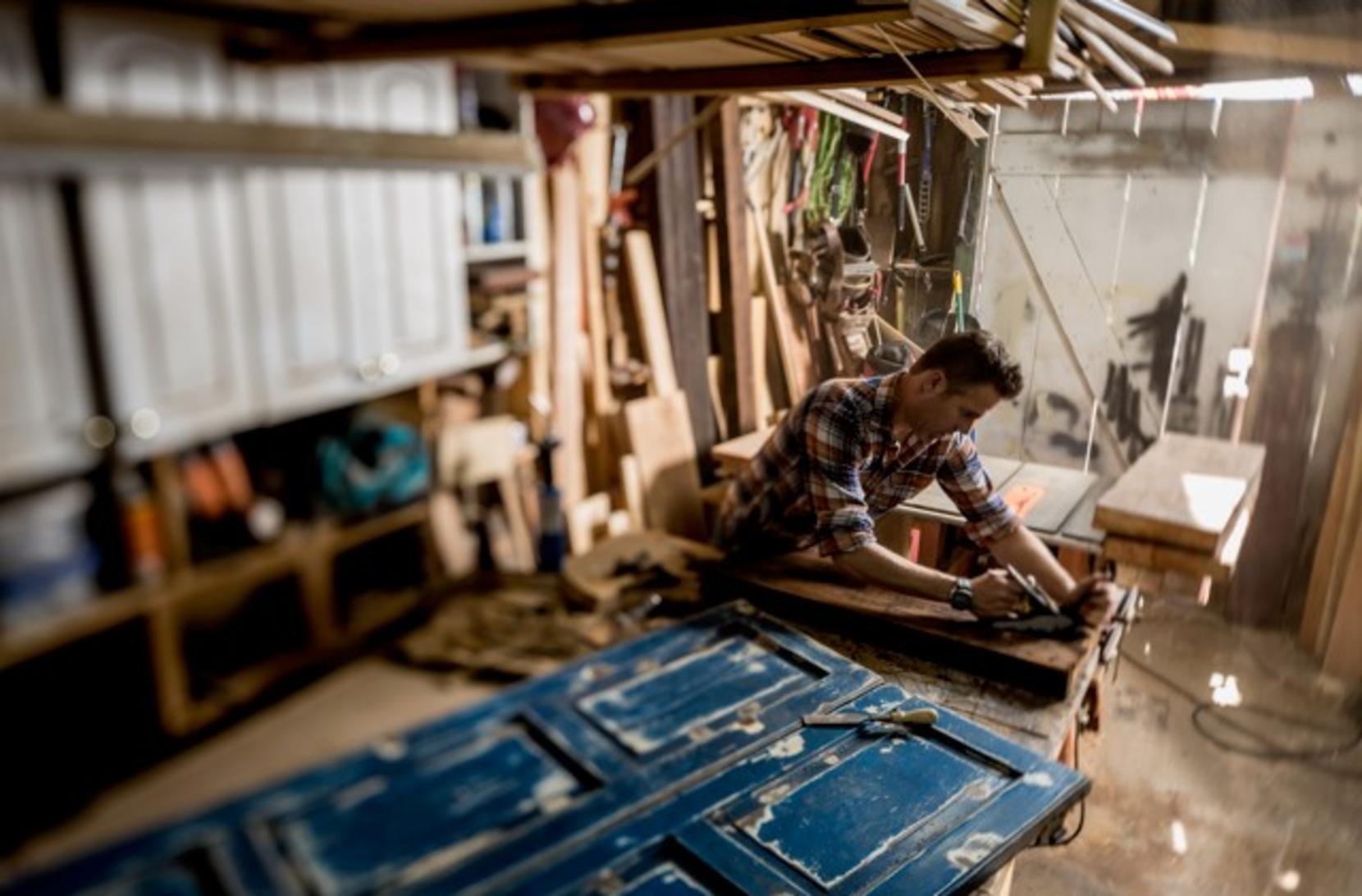 Jeff Devlin, carpenter/Bucks County native
How did you get into the home renovation business? Was it something you always wanted to do growing up?
No, not really. I was a young kid who only really wanted to be a professional athlete or rockstar. I remember when I considered carpentry as a career during an episode of This Old House. Funny that I was inspired by a TV show and now find myself on one as well. That was never my intention! I loved watching This Old House and this was before DVRs so you needed to be there to watch it live. My day was planned around that show.
It was about five years after I had been working for different people that I realized I could do it all myself and started my own company. I started working with wood and building things when I was around 15. Like most kids that age, I really wasn't sure what I wanted to do with my life, as going to college seemed like it really wasn't an option. I have always been very lucky to meet great carpenters and craftsman along the way that continue to inspire me. I wish I could pinpoint the exact day that I decided, but it was such a progression over years.
What was your favorite part about growing up in Bucks County?
I have so many fond memories of Bucks County, but my favorite has to be riding my BMX bike into Newtown. My parents still live near St. Mary's Hospital on Route 413 so I would ride my bike through George School and over the bridge crossing the highway and into town. I had my first and only guitar lesson, went to the hardware store every other day, had my tennis racket restrung at the tennis shop, drooled over the newer bikes at the bicycle store, went to many a movies at the Newtown Theatre, but my favorite memory had to be eating the "Pig's Dinner," an ice cream sundae served at the infamous Goodnoe.
What makes the homes in Bucks County unique to flip as opposed to other parts of the country's?
While I am not a big fan of flipping properties, I do find Bucks County to be filled with old character. The houses seem to work with the land, not against it. Never quite sure how to describe the feeling of old homes, but others who own them understand. It is so weird, like some strange unspoken language. The simplest of details can speak so much in these homes.
Are you a big history buff?
Oh, heck no! I have only begun to dig into history within the past five to eight years. The carpentry came first, then, resorting to the older methods, started the love of history. I am eager to know everything about the houses [I work on]. The who, what, where, when mentality. Now I just can't get enough.
Favorite restaurant/bar to visit in Bucks County?
I have to say, Newtown is near and dear to my heart and I loved being with my family eating at the Green Parrot there, but truth be told, there are so many places that I loved visiting – like the Christmas Day re-enactment of Washington Crossing the Delaware!
Why are you proud to call Bucks County home?
Bucks County is where I grew up, so it is special to me and always will be. I love visiting and working there regularly. It will always be home in my heart. I have since moved westward and now live in Chester County, just outside of West Chester. I think, like most, we try to move away from home, as we believe there is something better or the "grass is always greener" scenario. But the older I get the more I long for Bucks County as my home. An old stone house, my family, a fireplace and some land are all I need.
See Bucks County's rich history in person! Take a tour of the area's historic stone houses, or use these driving directions to view some of the significant historic stone houses that are private residences.