Bucks County sits 25-miles from Philadelphia, but feels like a world away! Encompassing quaint towns and scenic landscapes, Bucks County has so much to offer for those seeking outdoor adventure. This guide outlines the 5 Best Outdoor Activities in Bucks County, PA for this upcoming spring and summer.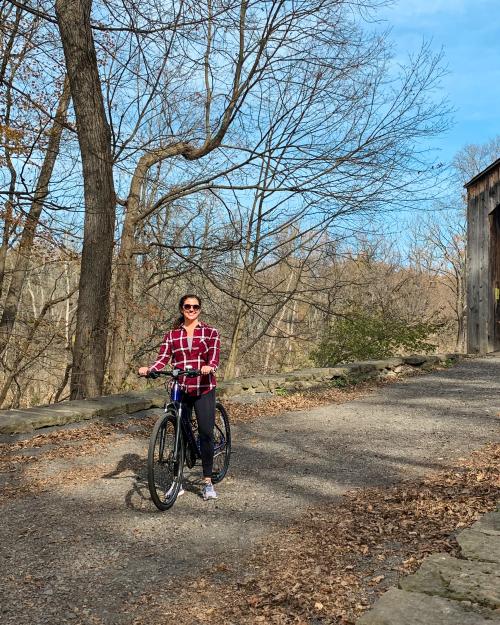 1. Hiking
Bucks County is home to 6 state parks and 7 county parks! Occupying varying types of terrain, environments, and natural features, the parks in Bucks County offer an abundance of day hike options near Philadelphia! Some of my favorite Bucks County parks and trails are shared below.
Combined together, Ralph Stover State Park and Tohickon Valley Park protect a section of the beautiful Tohickon Creek Valley in Pipersville. The well-known High Rocks Trail has incredible views of Tohickon Creek from above and is one of the best hikes in Bucks County. Please note: the trail parallels steep cliffs, but is fenced. The High Rocks Trail can be accessed via the small parking lot off of Tory Road.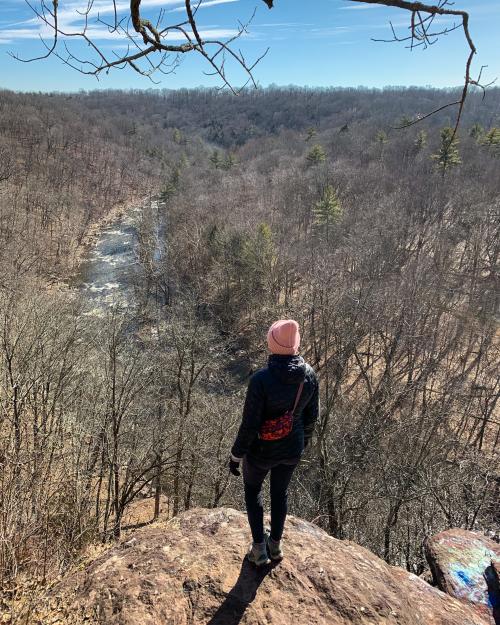 Located in Newtown, Tyler State Park has 26.8-miles of paved and unpaved hiking trails. Encompassing 1,700 acres of farmland, woodland, and a section of Neshaminy Creek, the trails bring hikers through a variety of beautiful scenery. One of the most unique attractions within Tyler State Park is the Schofield Ford Covered Bridge, which is pedestrian only and the longest covered bridge in Bucks County at 166-feet long. Hikers can access the covered bridge via the Covered Bridge parking lot off of Swamp Road.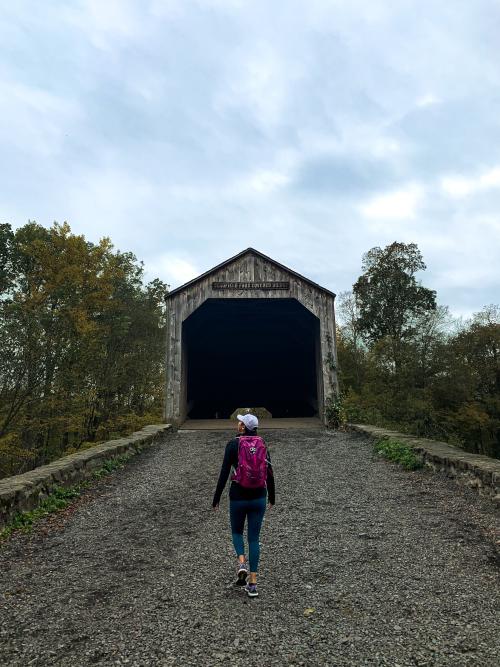 Ringing Rocks Park, located in upper Bucks County, is an especially unique hiking area! Within the park is the eight-acre Ringing Rocks Boulder Field. This geological wonder is incredibly unique because of the high metal content of the boulders. If struck with a hammer, the boulders ring like a bell! To reach the boulder field, it is a short 1.0-mile out-and-back hike.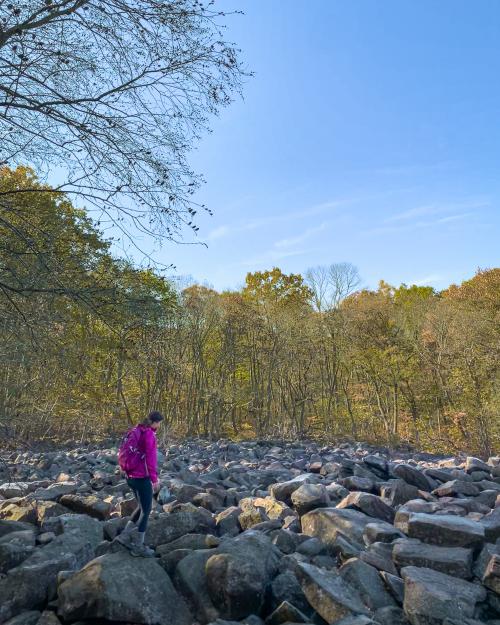 Located in Bristol is Silver Lake Nature Center. This 460-acre forested park has 7-miles of walking trails that explore diverse habitats, including sections of boardwalk that cross over wetlands. The nature center also offers a variety of programs and scheduled activities for both children and adults.
2. Biking
The Delaware Canal State Park towpath is the perfect trail for bikers in Bucks County! Totaling 59-miles in length from Bristol to Easton, PA, the Delaware Canal towpath is relatively flat, made of crushed stone, and free of vehicular traffic, making it a great biking trail. Paralleling the Delaware River, bikers can enjoy views of the river, farm fields, and pass through historic towns. There are numerous parking lots and access points along the length of the Delaware Canal towpath.
Another excellent biking option is to join a guided bike tour! Encore Rides offers a variety of bike tours catering to a range of interests, including the following tours: Pedal & Pub, River Town Rides, Cycle & Sip, and Civil War Cycle. Plus, in the 2023 season, Encore Ride will be donating 100% of their profits to HealthLink Dental Clinic. Tours will be running from April to October in 2023. Be sure to go to Encore Rides' website for their schedule and to book a tour.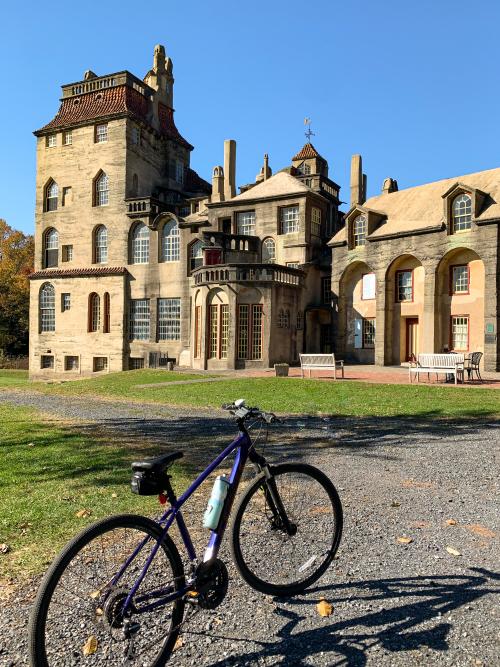 3. Kayaking & Paddling
Many parks in Bucks County have lakes and streams that are wonderful for on-the-water paddling adventures. However, if you do not own your own paddling equipment, Driftwood Adventures offers kayak and paddleboard rentals at Tyler State Park and Falls Township Park. Driftwood Water Adventures also offers Stand Up Paddleboard Yoga and Paws on Board lessons through the summer months.
The Tyler State Park outfitter is located on upper Neshaminy Creek where the water is calm and easy to navigate. The Tyler State Park location is open 7 days a week during the summer months. At Falls Township Park, renters can paddle on a peaceful, spring-fed 70-acre lake in the center of the park. The Falls Township location is open Friday through Sunday during the summer season.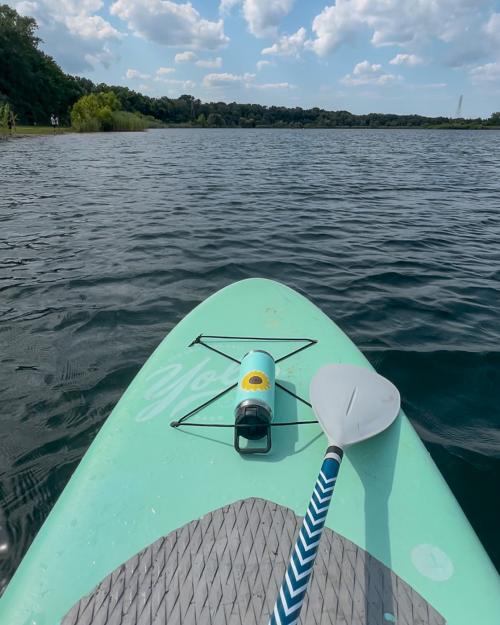 4. Tree Top Ropes Course
Have an adventure in the sky! TreeTrails located in Trevose offers a thrilling tree-top adventure navigating 53 different elements including bridges, swings, and seven zip lines. The TreeTrails Adventure Park is open Friday, Saturday, and Sunday starting in April and will be open daily beginning in June.
Hellerick's Family Farm in Doylestown offers a variety of on-site experiences, including their Aerial Adventure Park! The aerial obstacle course has 9 ziplines, 21 bridges, and a 30-foot tower you can free-fall from! The Aerial Adventure Park is open on the weekends starting in April and will be open daily starting in June.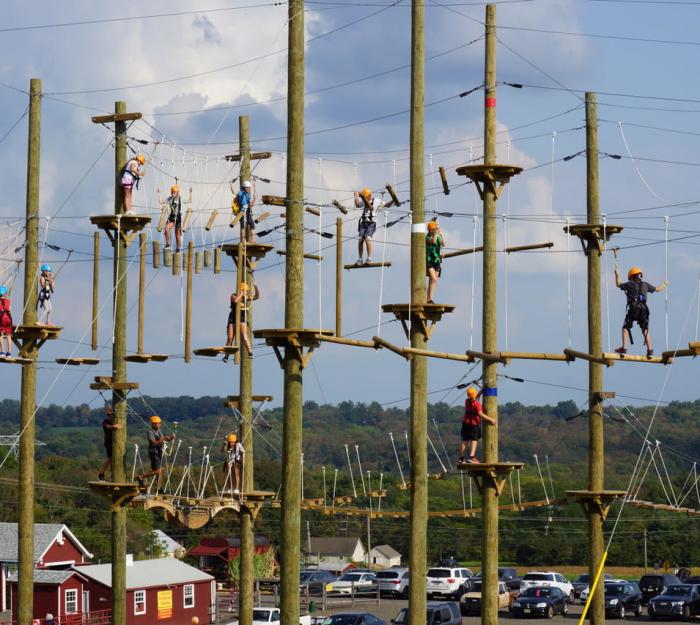 5. Rock Climbing
Valley to Summit is a wilderness adventure company that offers guided, outdoor rock climbing! In Bucks County, Valley to Summit runs two different programs at Ralph Stover State Park, Intro to Outdoor Rock Climbing. This guided outdoor rock climbing program is designed for first-time climbers (no previous experience required) as well as intermediate climbers. Valley to Summit operates the Intro to Rock Climbing program on the weekends, starting on April 1 for the 2023 season.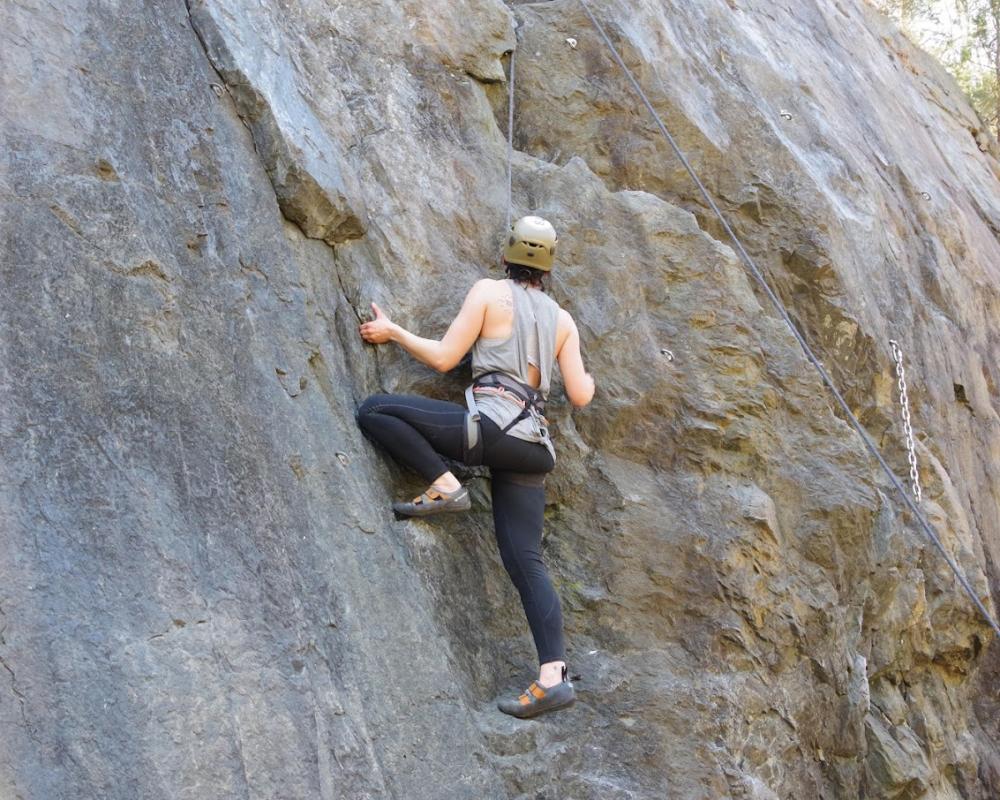 Bucks County is an excellent area just outside of Philadelphia for an outdoor adventure this spring and summer. Between the amazing parks and trails, aerial parks, and unique tours, programs, and rentals, Bucks County has so many different outdoor adventures! I hope this guide on the 5 Best Outdoor Activities in Bucks County, PA inspires you to visit and try something new!
Happy adventuring!
xxx
-Emily