There's a new brewery in Bucks County ready to pour your next favorite pint! Aristaeus Craft Brewing Company, located at 2475 Big Oak Road (Suite C) in Langhorne, a short two-minute drive from Styer Orchard, opened its doors to the public on July 1, 2021 and has since become a local favorite on the Bucks County Ale Trail.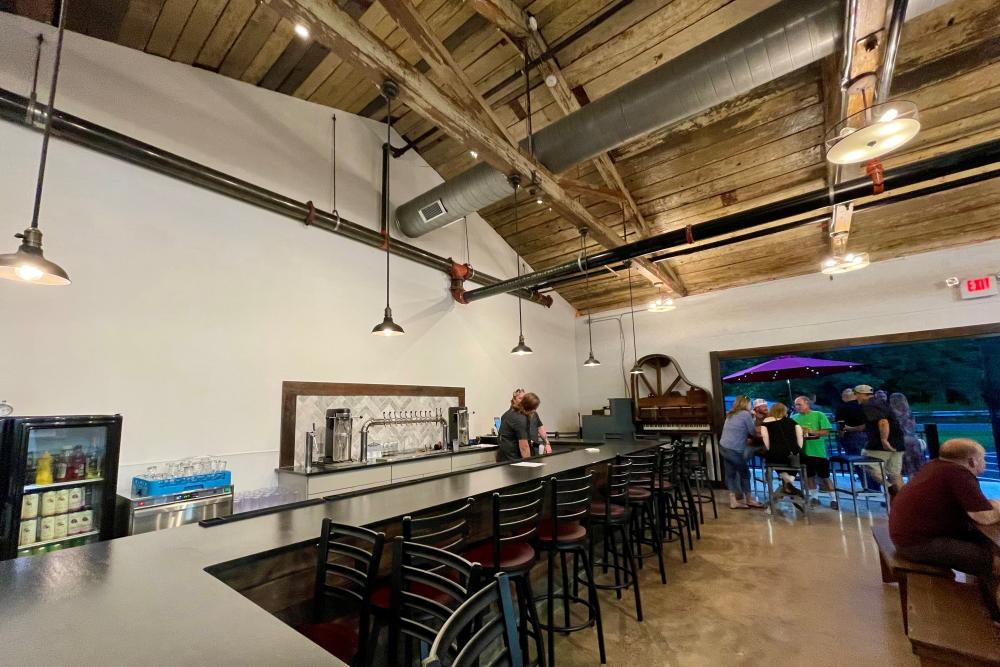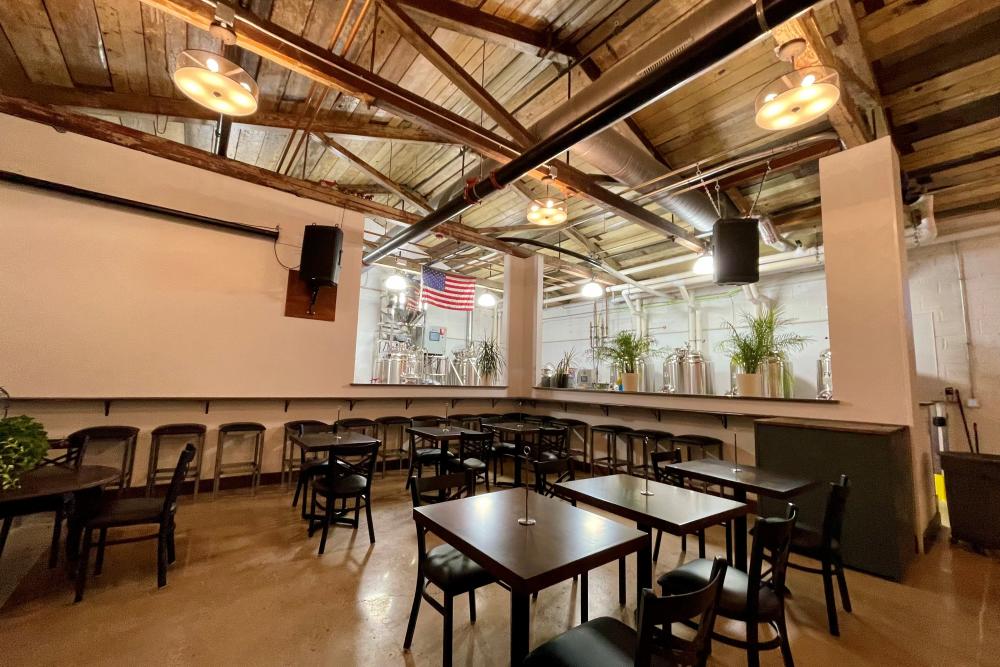 Owned by brewmaster Harry Arnold who brewed his first batch of beer in 1996, Aristaeus serves up refreshing and thirst-quenching pints, from IPAs to classic ales, delicious locally-sourced food and snacks including tomato pie and sausage sandwiches, and a variety of drinks for those looking for something other than beer, like hard seltzers and specialty cocktails.
So, what's up with the name "Aristaeus?"
The owner, Harry, enjoys brewing with honey and wanted to include a honeybee in his logo. While researching honeybees, he read a Greek mythology story entitled, "Aristaeus and his Bees." Aristaeus mastered the "rustic arts," then imparted that knowledge to humans. Harry saw a connection between the story and the craft beer industry — consumers want to know how their favorite beer is made so they can take that knowledge and brew the beers they know and love!
Besides having a very cool naming story, what else about Aristaeus makes it so unique? Between using their own certified public water source, to the design of the taproom (you're able to see the entire brewing operations from start to finish!), Aristaeus is pretty different from other breweries in the area. Placing an emphasis on the community aspect — from the way he designed the space to allow for plenty of conversation, to a community art project using a hollowed out, 100-year-old piano (more on that below!) — Harry hopes he can bring the community together to create something beautiful, something "that can be looked upon and talked about and creates a bond in our community."  
A 100-year-old piano for a community art project? Sounds cool, right?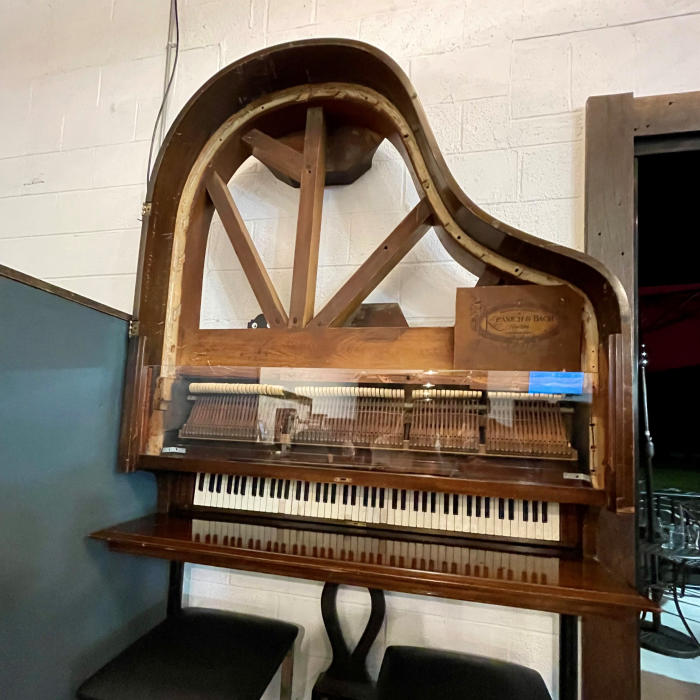 Harry showed me this absolute beauty of a piano during my first visit. His plans? Fill it with musical instruments, sheet music, pictures, anything related to music, all donated by the community, and turn it into a magnificent piece of art. With two comfy seats in front of the piano and a "bar" for your pint, Harry hopes the intimate space will help spark a conversation for anyone looking to further a friendship or relationship. Who knows, maybe it'll become the official first date spot of Bucks County!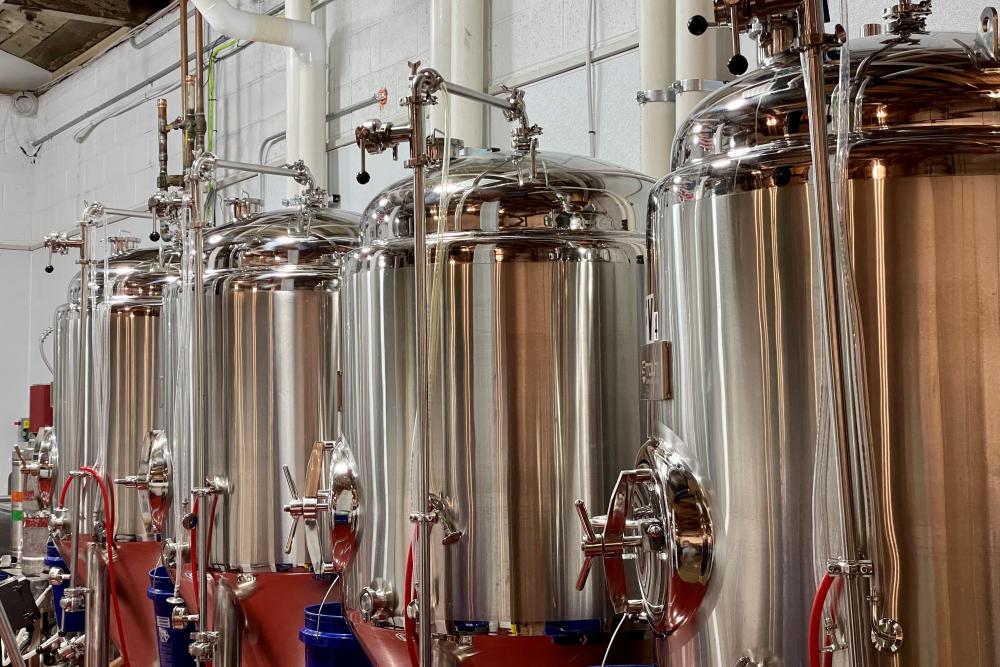 Now, before you head over, don't you want to know what's on tap? From the Big Oak Bend Rye Saison and Bernadette Irish Red to the refreshing Can Crusher Cream Ale and New England Fog NEIPA (which I highly recommend!), Aristaeus pours some of the most delicious pints you'll taste. With new beers and seasonal favorites rotated into the mix regularly, you'll always find something delicious to sip on at Aristaeus Craft Brewing Company.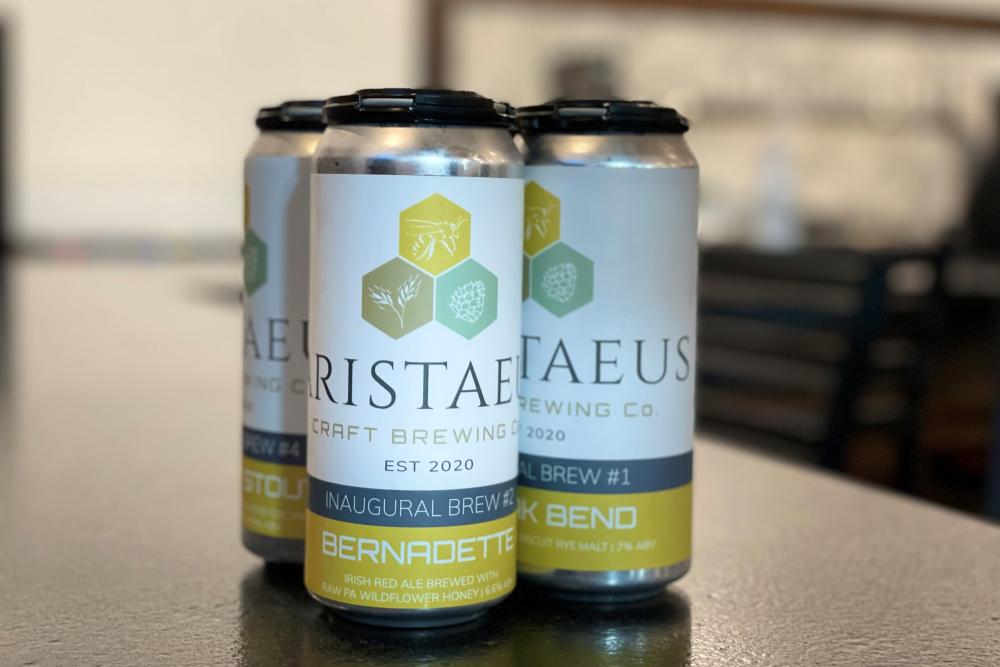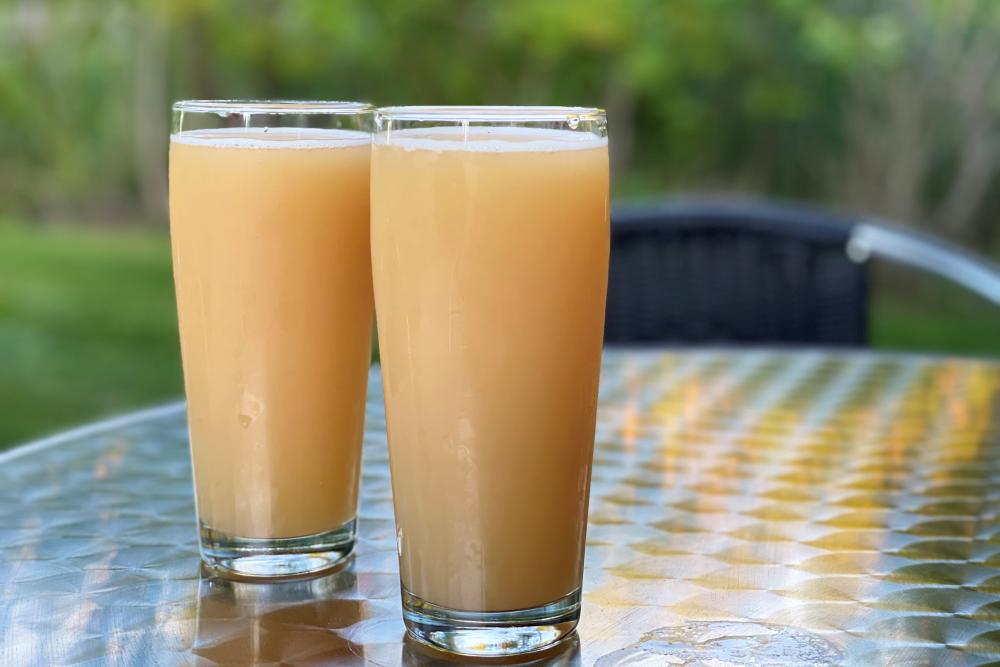 Be sure to follow Aristaeus on Facebook and Instagram for updates and check out their website before you head over for their latest hours. We'll see you there. Cheers!