I grew up and lived in Bucks County for most of my life and I have always admired residing in an area with rich history and beautiful landscapes. Yet I never explored the riverside town of Bristol Borough until recently. I have been hearing such great things about this historic town and it made me want to check it out myself. I had the chance to visit main street, known as Mill Street, and I can't wait to share my experiences of safely spending a day in downtown during the pandemic.
Only 20 minutes outside of Philadelphia, Bristol is known as the oldest town in Pennsylvania, dating back to 1681. It is a destination that offers plenty of outdoor activities, which is especially important during these unprecedented times!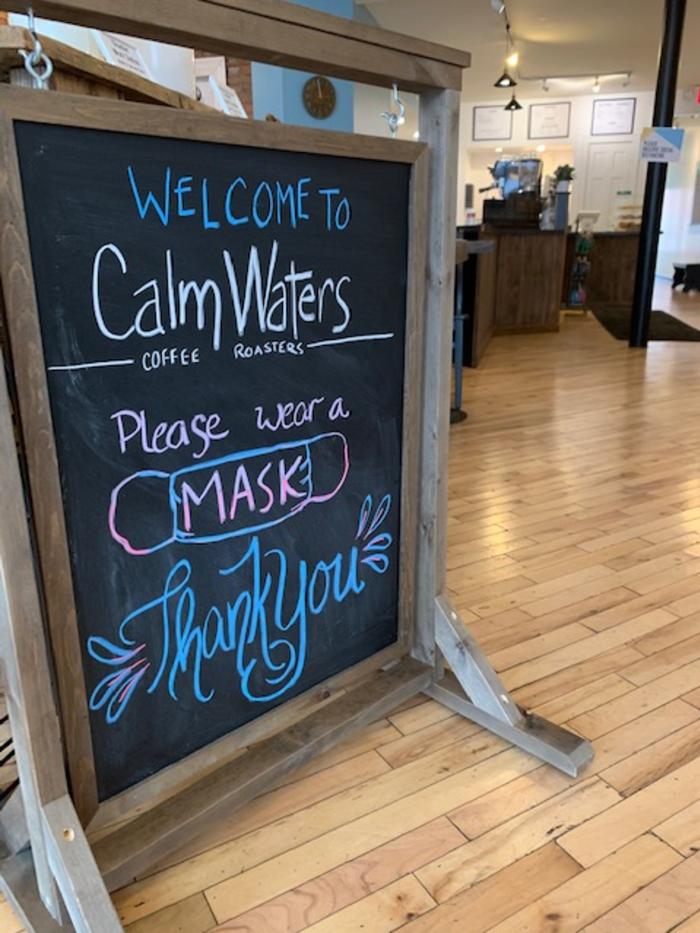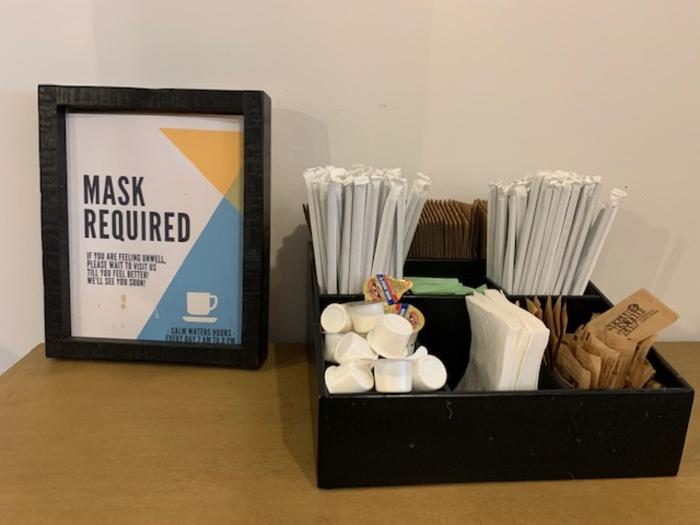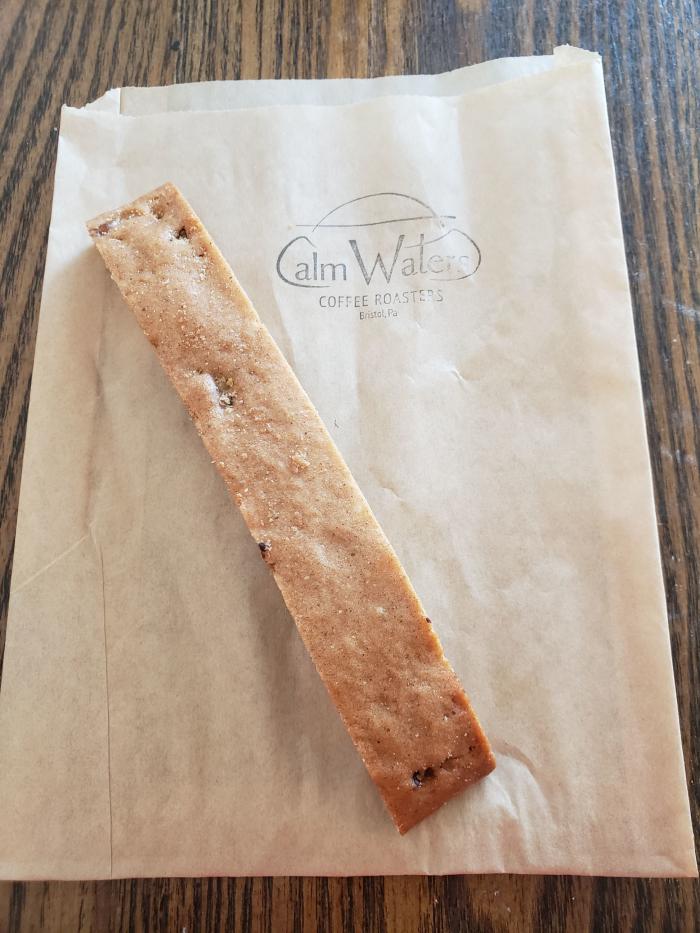 To get fuel and energy to leisurely stroll through town, my husband and I first stopped at Calm Waters Coffee Roasters. Before stepping your foot in the door, you can see the level of care the business has for its customers. There was a sign on the door asking that only twelve people being inside during one time. Once it was our turn to enter, we were immediately greeted with warm hospitality and friendly service! The gentleman working behind the counter engaged in a conversation with us right away and was interested as to why we were visiting the area. Per recommendation, we each had the Dark Chocolate Cold Brew and a Chocolate Chip-Walnut Biscotti. The cold brew was so smooth - it tasted like chocolate milk! The biscotti tasted homemade and had notes of cinnamon. Along with the quality of service and product, I love how this specialty coffee shop supports local art and artists by selling it on their exposed brick walls.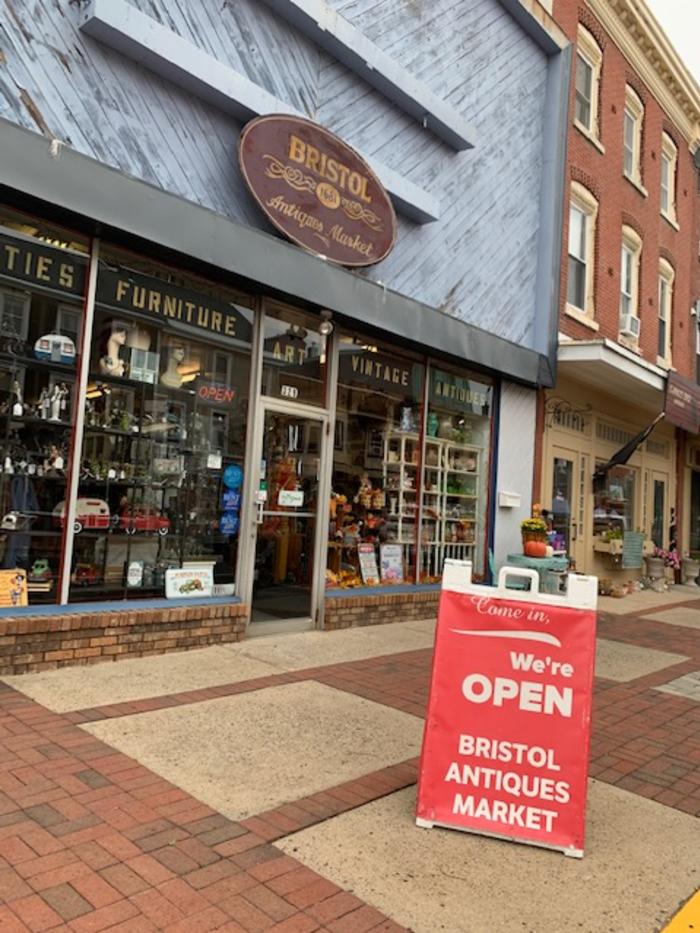 Next, we walked around town. The Borough of Bristol is a true historic town, with a small neighborly feel to it. The Borough prides itself on "antiquing and boutiquing" in originally built buildings. Two of my favorite stores that we went into were Bristol Antiques Market and Another Time. Both local shops offer unique and fun shopping.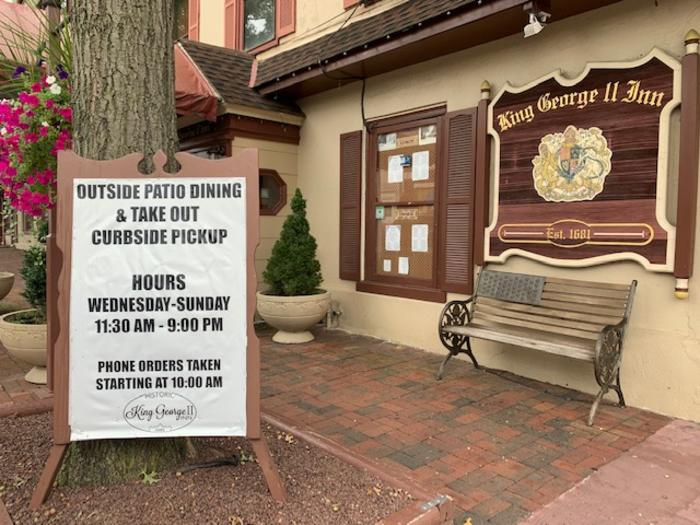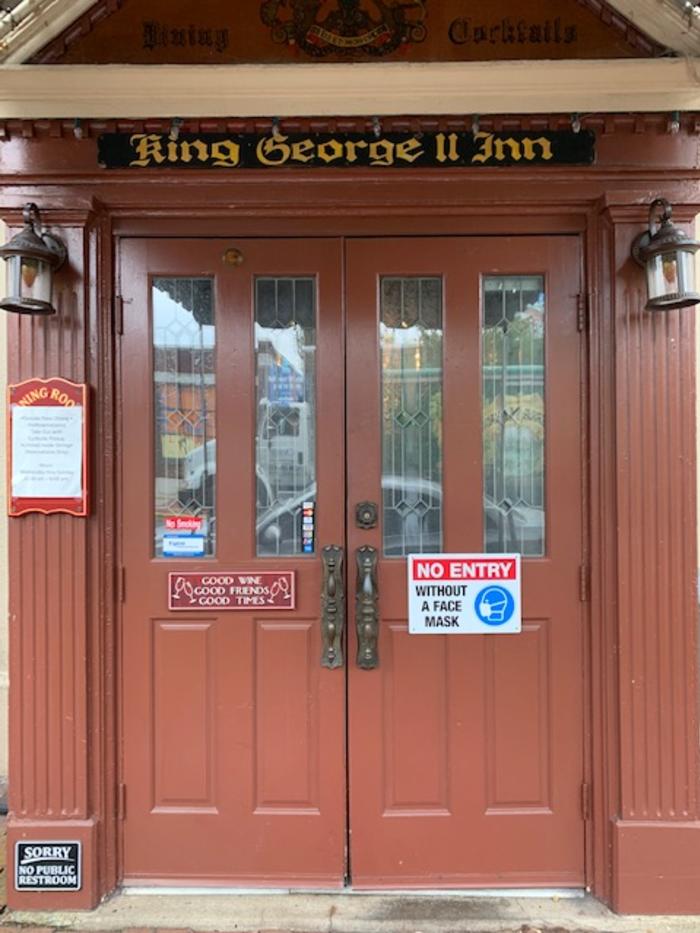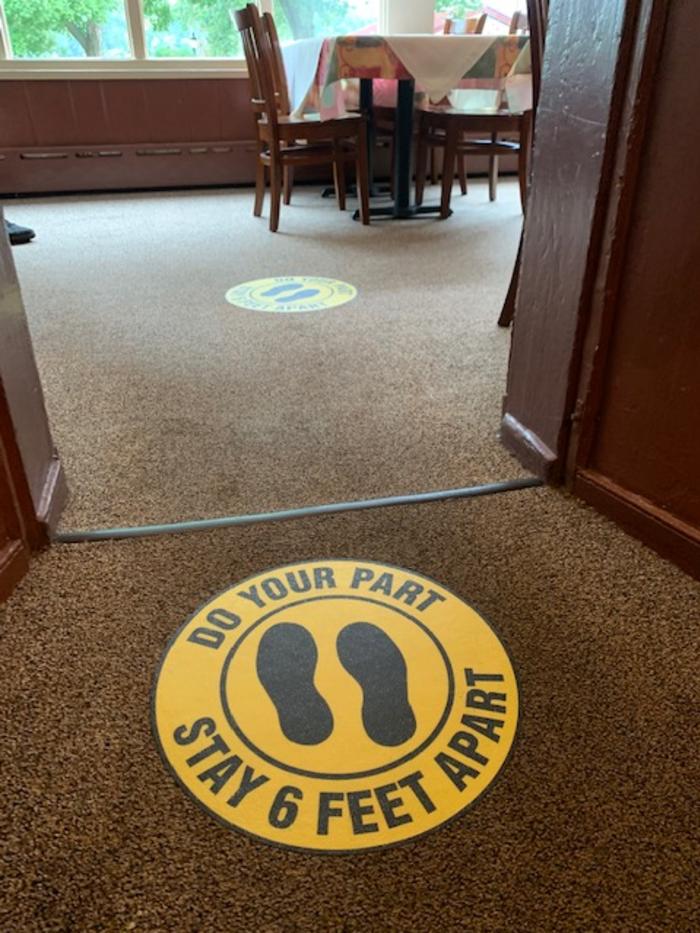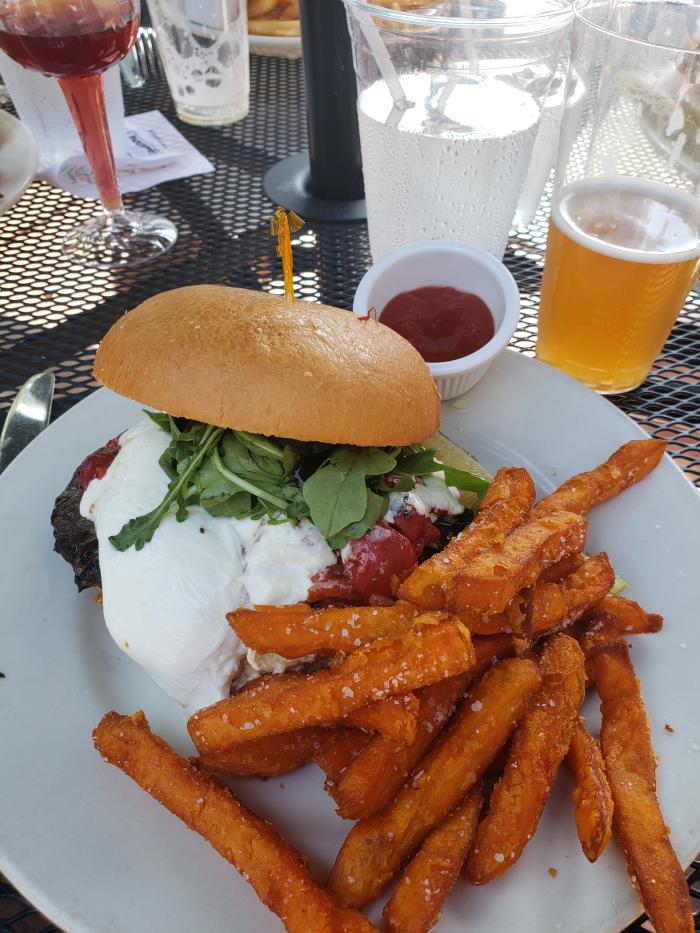 Since we had time to spare before our lunch reservation at the Historic King George II Inn, we walked to the end of Mill Street to find the Bristol Wharf. Along the canal, there are plenty of benches to take a moment and reflect while taking in the breathtaking views of the sailboats.
Right beside the canal sits the King George II Inn, a 17th century inn that is transformed into a tavern that serves American contemporary cuisine. It has been a meeting place for hospitality, food and spirits ever since. We met our two friends for lunch and sat waterfront, dining where tables were six feet apart. The food was delicious, the craft beers were local and the service was attentive. It was the perfect time to share a lot of good times, memories and laughs. I enjoyed a delicious Grilled Portobello Mushroom Sandwich!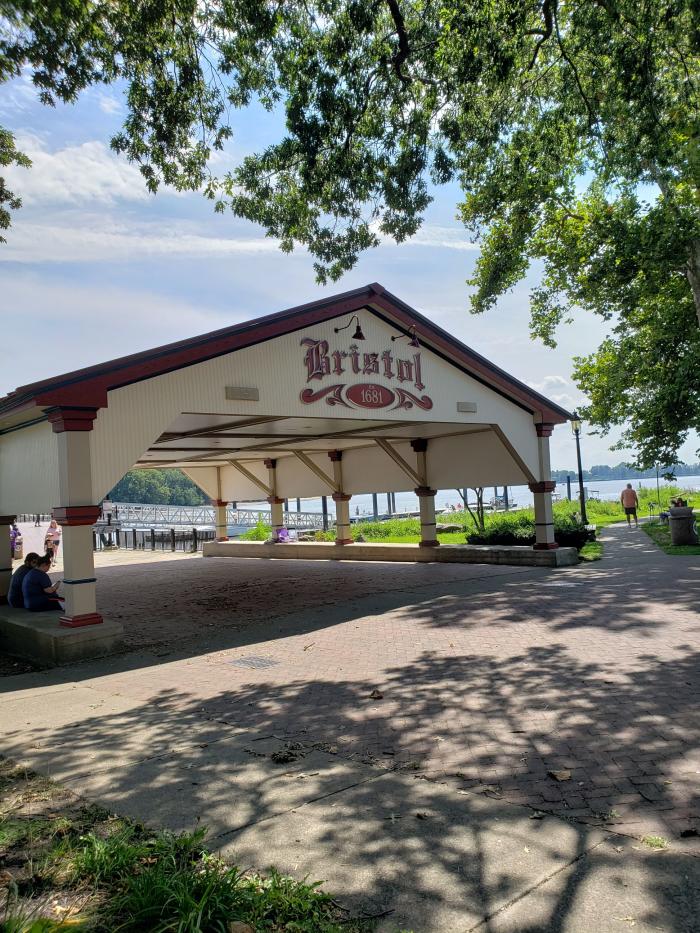 Our last stop of the day was at Second Sin Brewing Company, which is ten minutes outside the heart of town. Anywhere we go, we always love to support a local microbrewery. Second Sin caught our eye because of the ratings of beers on the beer app Untapped - and the reviews weren't lying! Out favorites were the imperial stout called "Look to the Cookie" and the sour ale called "It's Peach Cobbler Time." The brewery offers indoor and outdoor seating and has a rotating food truck as well.
Bristol is one spot of Bucks County that is a go-to for food and fun. This small, quaint town has so much to see and offer between the historic streets and buildings, dining establishments and culture. Better yet, this can all be done while practicing safe social distancing!