The Delaware and Lehigh National Heritage Corridor is a 165-mile transportation route between Wilkes-Barre and Bristol, Pennsylvania that is rich in history and outdoor recreation. The trail takes visitors through river towns, parks and alongside main streets offering an abundance of shopping, dining and attractions.
Bucks County encompasses the most historic section of the trail, the Delaware Canal Region. This portion of the trail runs from Bristol to Easton (through Bucks County) and is filled with hundreds of historic landmarks. The trail runs on the former towpath, parallel to the Delaware Canal and Delaware River. Trail users can marvel at covered bridges and fieldstone houses as they ride, walk and explore through New Hope, Washington Crossing, and the Delaware Canal State Park on the well-kept, red crushed stone path.
Visitors can explore the miles of trail broken down by the towns and landmarks. Click on each town for a list of things to do and check out the full map of the Delaware Canal Region here!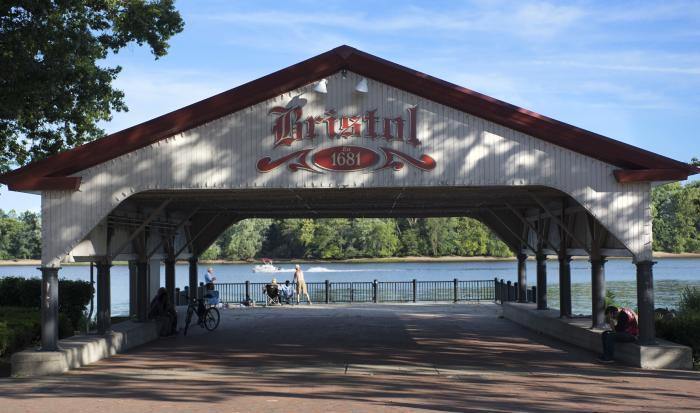 Established in 1681, Bristol has been a commercial hub for more than 300 years. Through centuries of change, the Delaware River has been a constant influence on this river-front town.

Morrisville is a landmark town rich in history, but what sets this town apart is its connections. Morrisville may provide access to more trails than any other town on the D&L Trail.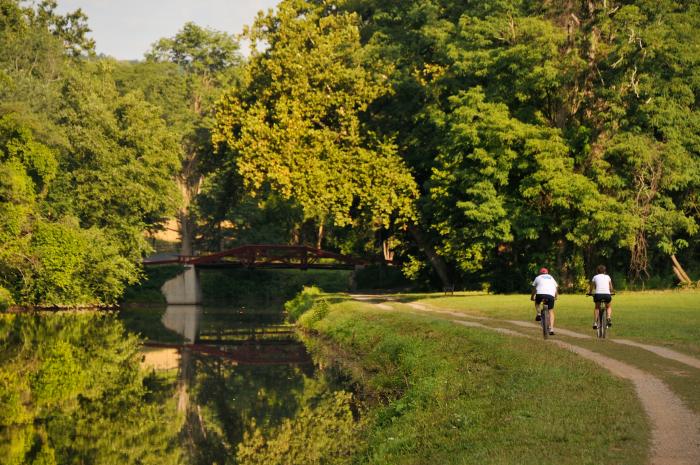 Yardley is truly representative of American and Pennsylvania history. The original land was purchased from William Penn by William Yardley in 1682. Since then, the town has served America as a safe haven on the Underground Railroad and fed Union troops during the Civil War.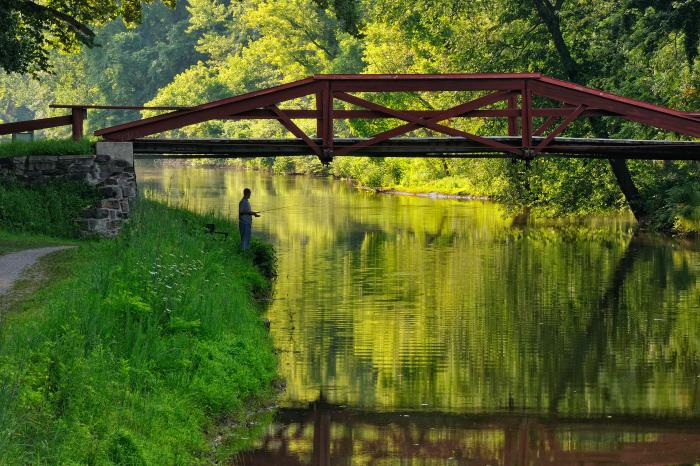 During the night on December 25, 1776, George Washington and 2,400 Continental Army troops crossed the Delaware River under the cover of darkness and snow. The courageous move helped win the Battle of Trenton, a pivotal turning point during the American Revolution.

Wander the streets to find artistic treasures, delectable meals and refreshing drinks in the shops, restaurants and pubs along Main Street and tucked into side streets and alleys. While strolling the streets, take in the Revolution-era architecture from the original bustling settlement that boasted grist and lumber mills, taverns and shops.
Delaware Canal State Park may be the most unique State Park in Pennsylvania. This 59-mile park allows trail users to enjoy the historic towpath of the Delaware Canal as it passes through beautiful agrarian scenes and bustling colonial towns. The park follows the mostly intact Delaware Canal as it runs through fields and over 19th century aqueducts. There are a number of activities that can be enjoyed along the canal and in the river, such as paddling, photography, biking, hiking, and bird watching.