25+ Ways to Rediscover the Beauty of Bucks County
We know everyone is itching to get out and get active – why not head to the expansive countryside of Bucks County? Home to many parks and trails, it's perfect for a day of biking, hiking or running. Remember to stay safe and keep your distance.
1. Stand in Pennsylvania & New Jersey at the Same Time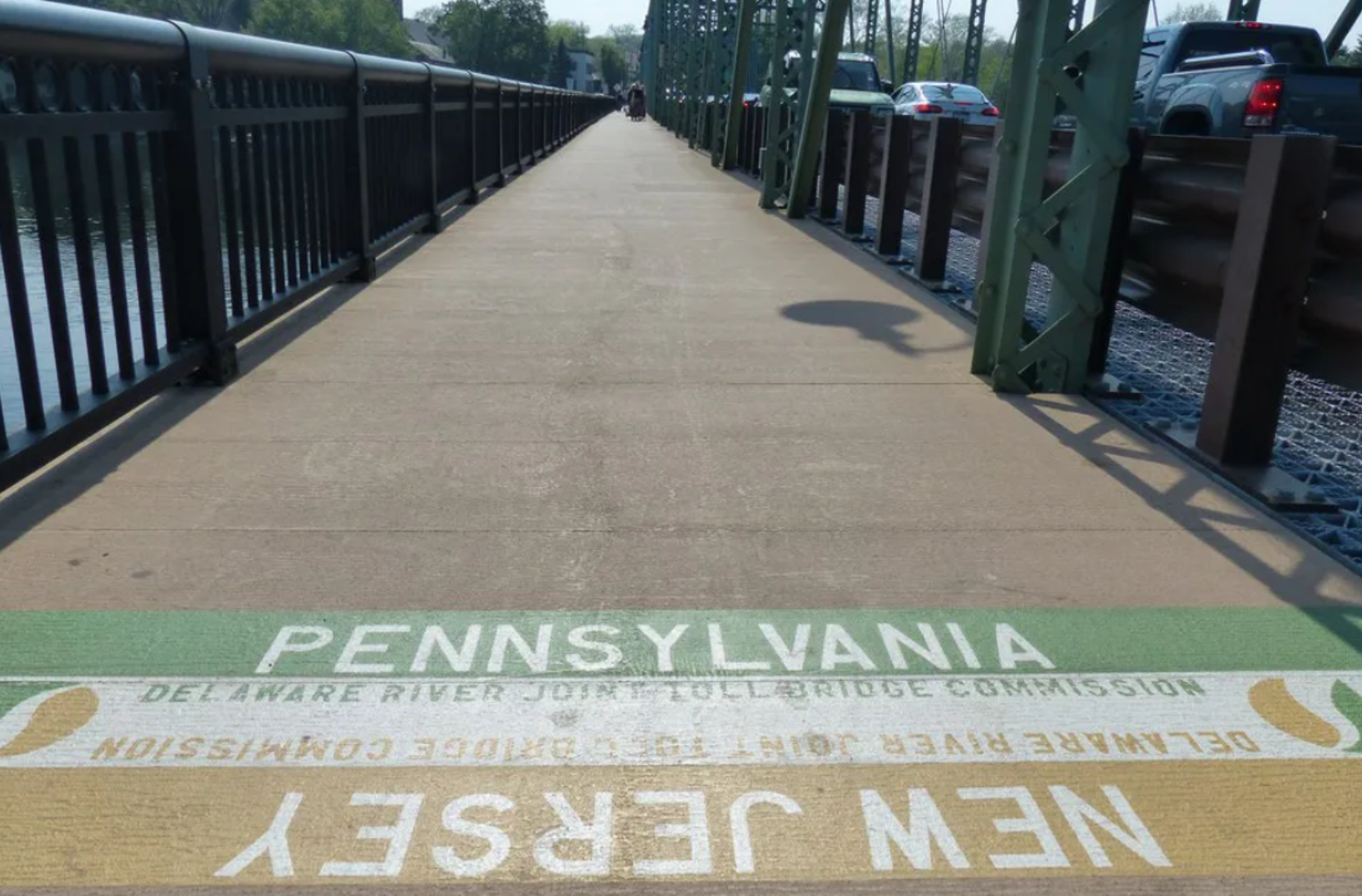 How often do you get to be in two places at once? Stand on the state line located smack dab in the middle of the Free Bridge connecting New Hope, PA to Lambertville, NJ!
Follow our driving directions to take a self-guided driving tour through the 12 historic remaining covered bridges. (Due to a beautification and maintenance project, some bridges may be out of use. Be sure to check our website for updated info!)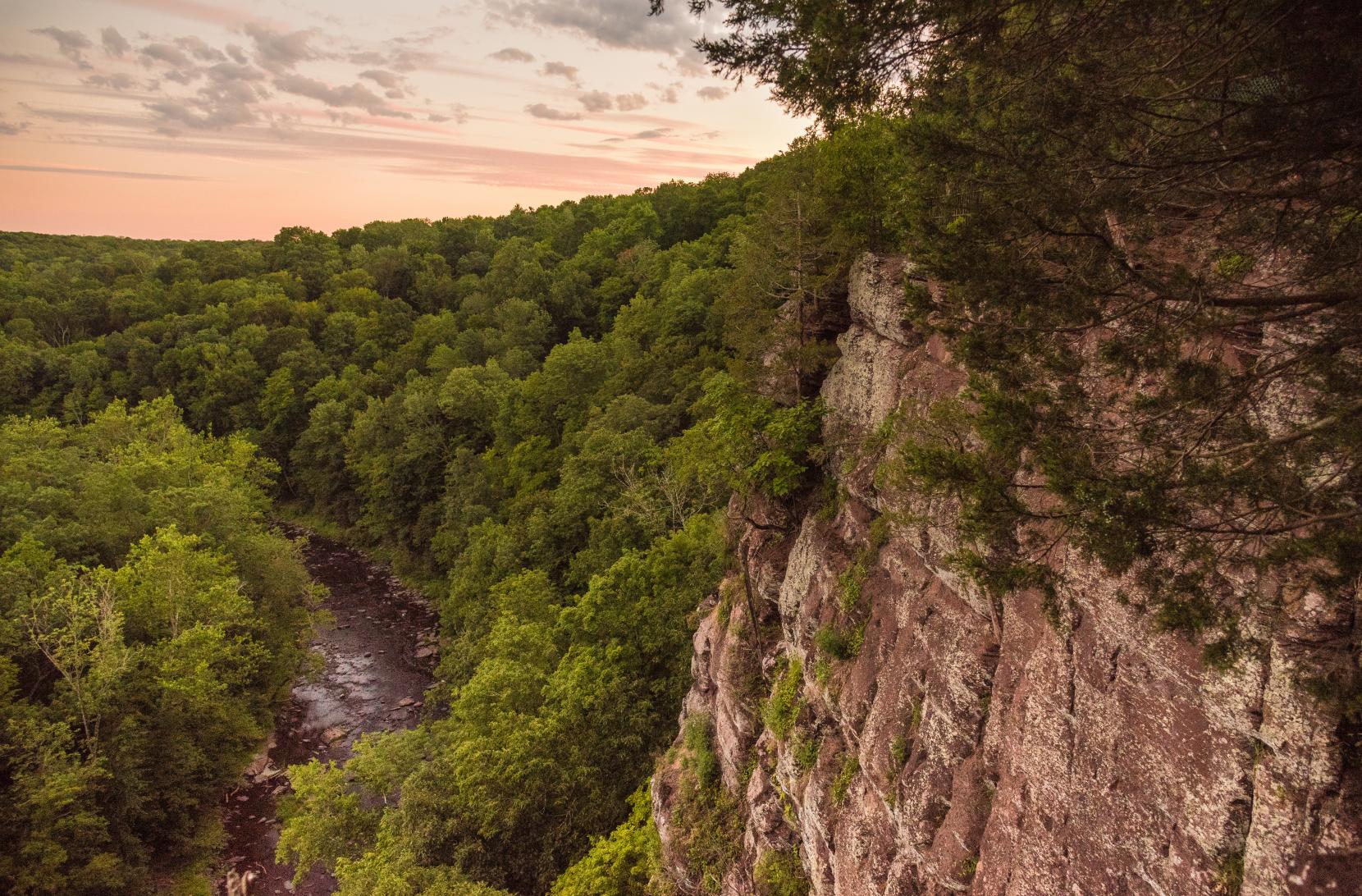 The winding trail connecting these two parks offers some of the best views in all of Bucks County! Take in the breathtaking view hiking alongside the cliffs on High Rocks Vista, a 200-foot sheer rock formation that also offers the opportunity to rock climb if starting down at the base. 
This park marks the launch point where General George Washington and the Continental Army crossed the Delaware River on Christmas night 1776 to march to Trenton, New Jersey. Stroll the open grounds along the beautiful river as Washington once did.
5. Stroll the grounds of Glen Foerd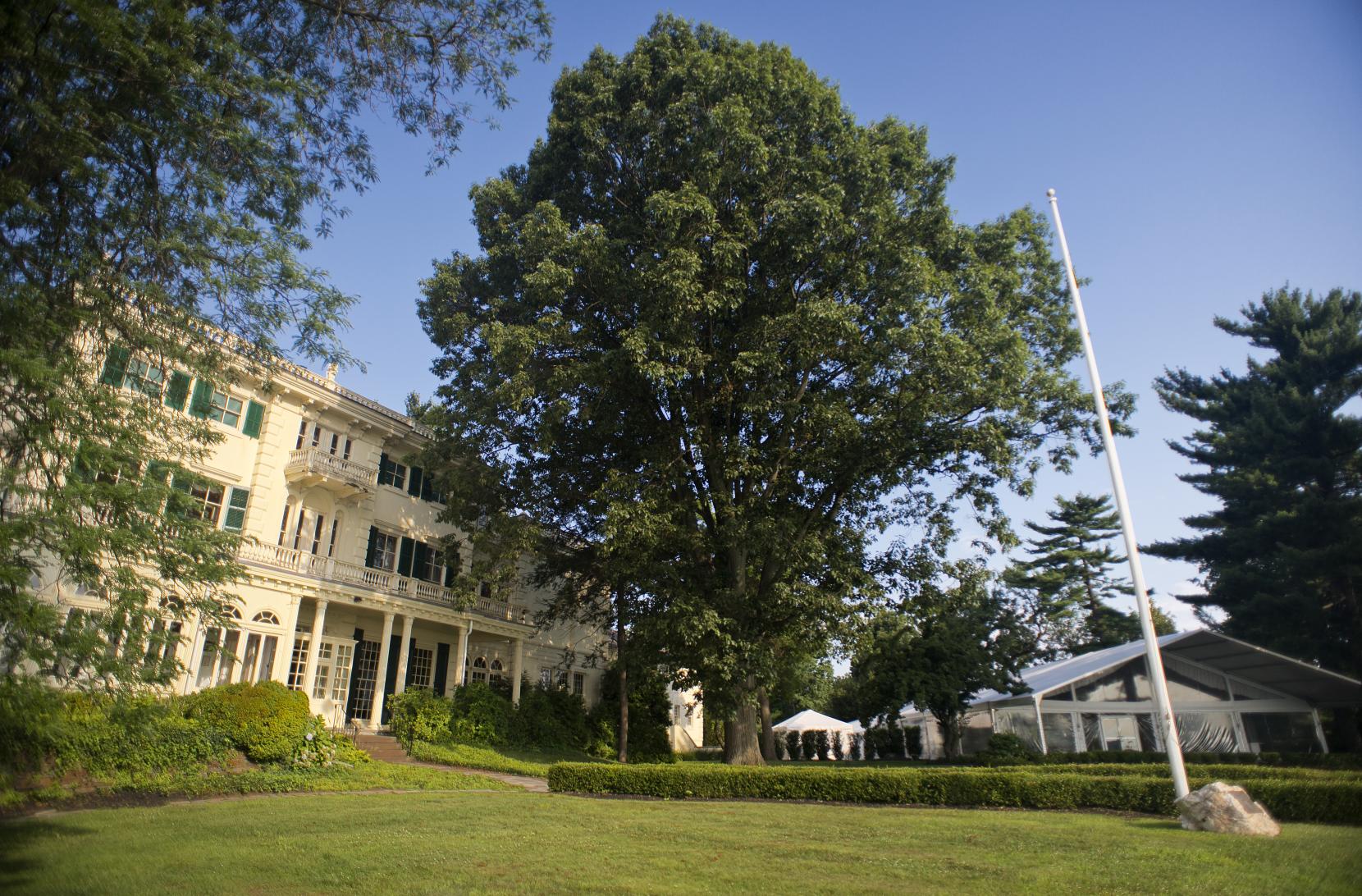 Glen Foerd is the only Delaware River estate located in the Philadelphia area and it's open to the public! Listed on the National Register of Historic Places, the estate is set amid 18 acres of rare trees and flowering shrubs, perfect for a picnic spot.
6. Bike through the trees and dense forest of Tyler State Park
Follow the winding contour of Neshaminy Creek through 1,711 acres of farm and woodland here in Newtown. Pack a picnic lunch to enjoy in one of the many pavilions along the trail.
This concrete castle built in the early 20th century makes the perfect backdrop for a picnic. Though we may not be able to tour inside right now, sitting a safe distance from others in the grass provides fresh air and a historical "sight" to see!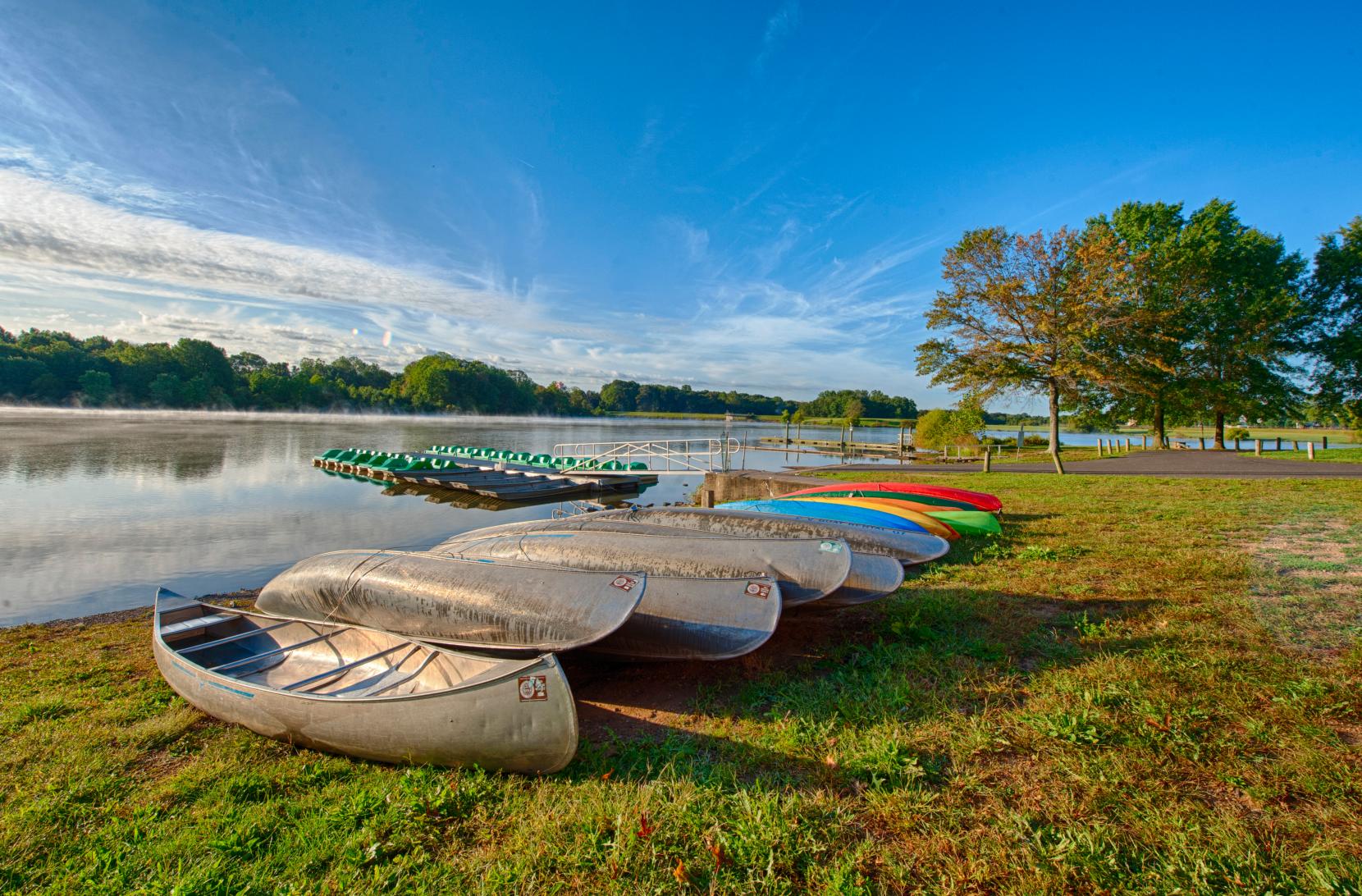 Run along safe and well-mapped paths at this Langhorne park. Take a side trip along Lake Luxembourg. You can also enjoy ball fields, tennis and horseback riding.
9. Bike the blacktop trail around Lake Galena at Peace Valley Park
Spy one of 250 bird species in 14 miles of trails, woods and meadows that are bursting with wildlife and wildflowers here in Doylestown. Stop by for some boating and fishing fun.
Hop off your bike for a jog here in Bensalem where the creek joins the Delaware River. The park offers picnic areas, grills, a playground, boat launch ramps and pool. 
A scientific mystery, this vast boulder field in Upper Black Eddy is filled with rocks that ring like a bell when struck with a hammer. Discover a small waterfall in the park's 128-acres.
12. Take a deep breath and smell the scent of lavender at Peace Valley Lavender Farm
Though the farm is currently closed to stroll through, the gift shop is open for curbside pickup and delivery. Stay across the street at Peace Valley Park to admire the flowers when they bloom June through August!
13. Take a fairytale drive along Cuttalossa Road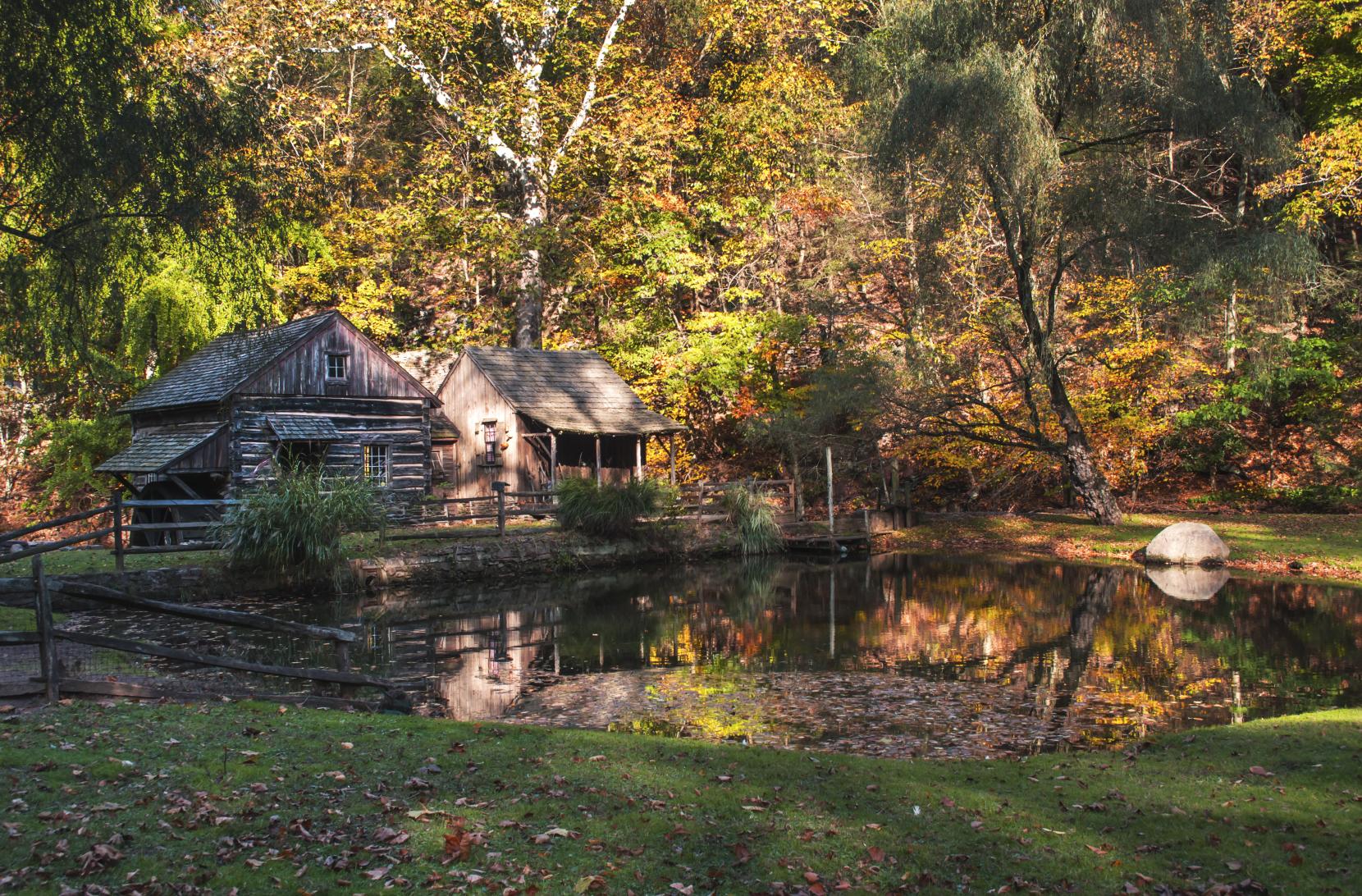 Nestled in a wooded valley in Solebury Township, featuring a beautiful farm and a property that looks like it's straight out of a fairy tale, this is one of the best Instagram spots in Bucks County.
Hit a hole-in-one at Northampton Valley Country Club owned by Northampton Township. This Richboro public course is consistently improving and growing. Many Bucks County golf courses are open now with safety precautions so you can enjoy a relaxing day of golf in a non-harmful way.
15. Visit Boomer, the big-tailed beast that lives in New Hope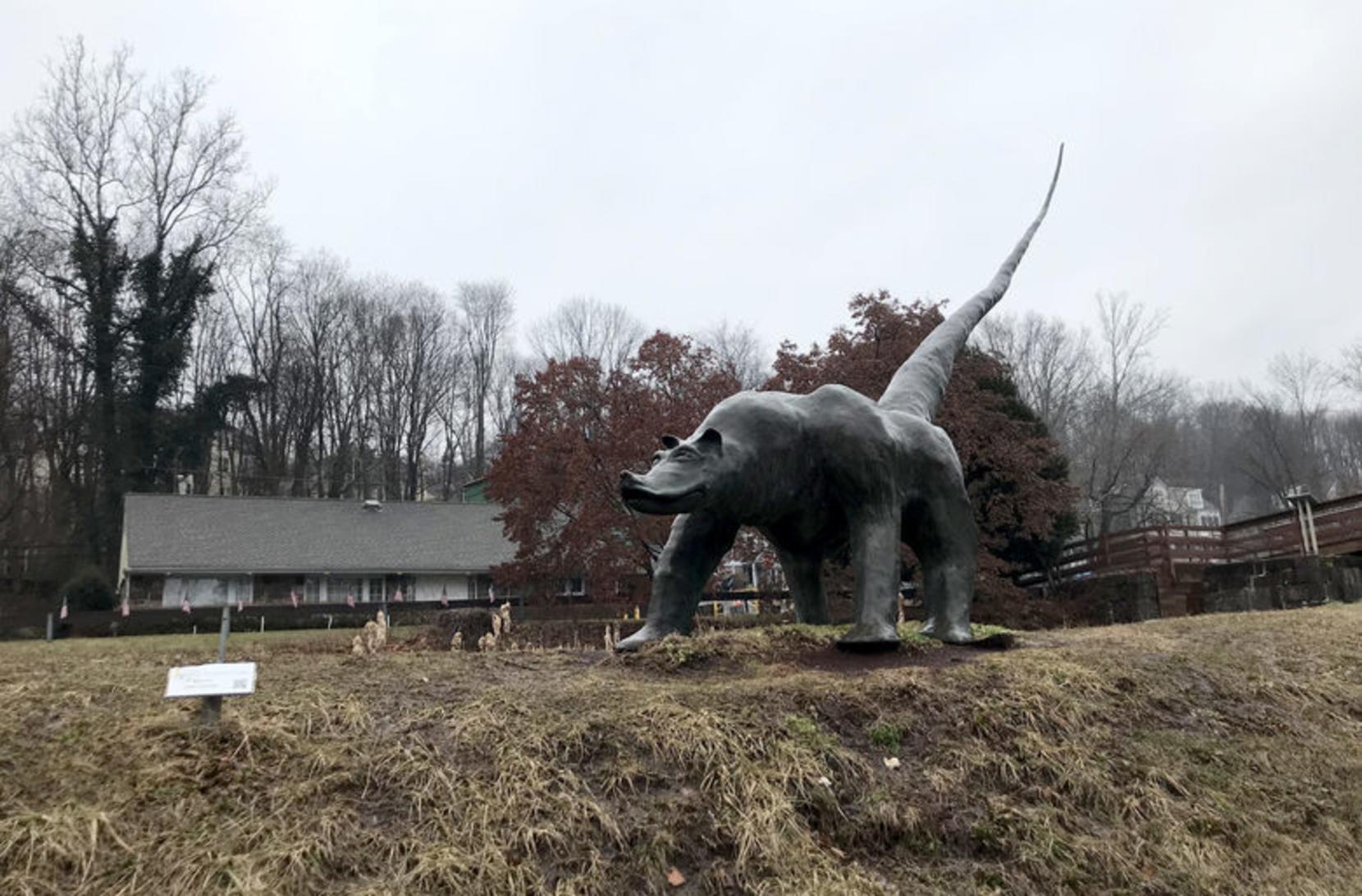 A sculpture made by local artist Dana Stewart, Boomer, guards the one entry way into New Hope and acts as the town's unofficial mascot.
16. Jog along the more than 50 miles of Delaware Canal Towpath that run through Bucks County
The Delaware Canal is the only remaining, continuously intact canal, of the great towpath canal-building era of the early and mid-19th century.
With so much free time on people's hands due to the current circumstances, staying busy to keep sane is a must. Why not put on a pot of tea and curl up with a good book? The Doylestown Bookshop is open for online sales.
18. Cruise past some of the area's historic farmsteads on the Heritage Conservancy Barn Voyage! Self-Guided Driving Tour
The central and upper regions of Bucks County boast a variety of historic barns that pepper rolling hills and beautiful back roads. The Heritage Conservancy Barn Voyage! Self-guided Driving Tour takes you past more than 15 barns throughout Central and Upper Bucks County. 
19. Admire the boats that float by the Bristol wharf in Bristol Borough
Typically home to concerts, festivals, fishing, boating yoga, outdoor dining, monuments and people-watching, the Bristol Waterfront in Bristol Borough is a cherished treasure and has free parking.
20. Spend the day fly fishing on the Delaware River
Get the most of your fly-fishing trip with a little help from the experienced professionals at the Delaware River Fly Fishing Guide Service. Take a full or half-day trip. Fly-fishing camping and canoe trips are available and gear is included.
21. Take a family camping trip to one of Bucks County's scenic campgrounds
With plenty of activities to bring out your inner outdoorsman, the county's campgrounds are fun for all. Hike, bike or fish where amenities do not fall short. Get back to nature just minutes from history in beautiful Bucks County!
22. Try to contact the spirits that live in Room Six of the Logan Inn with a supernatural stroll through New Hope at dusk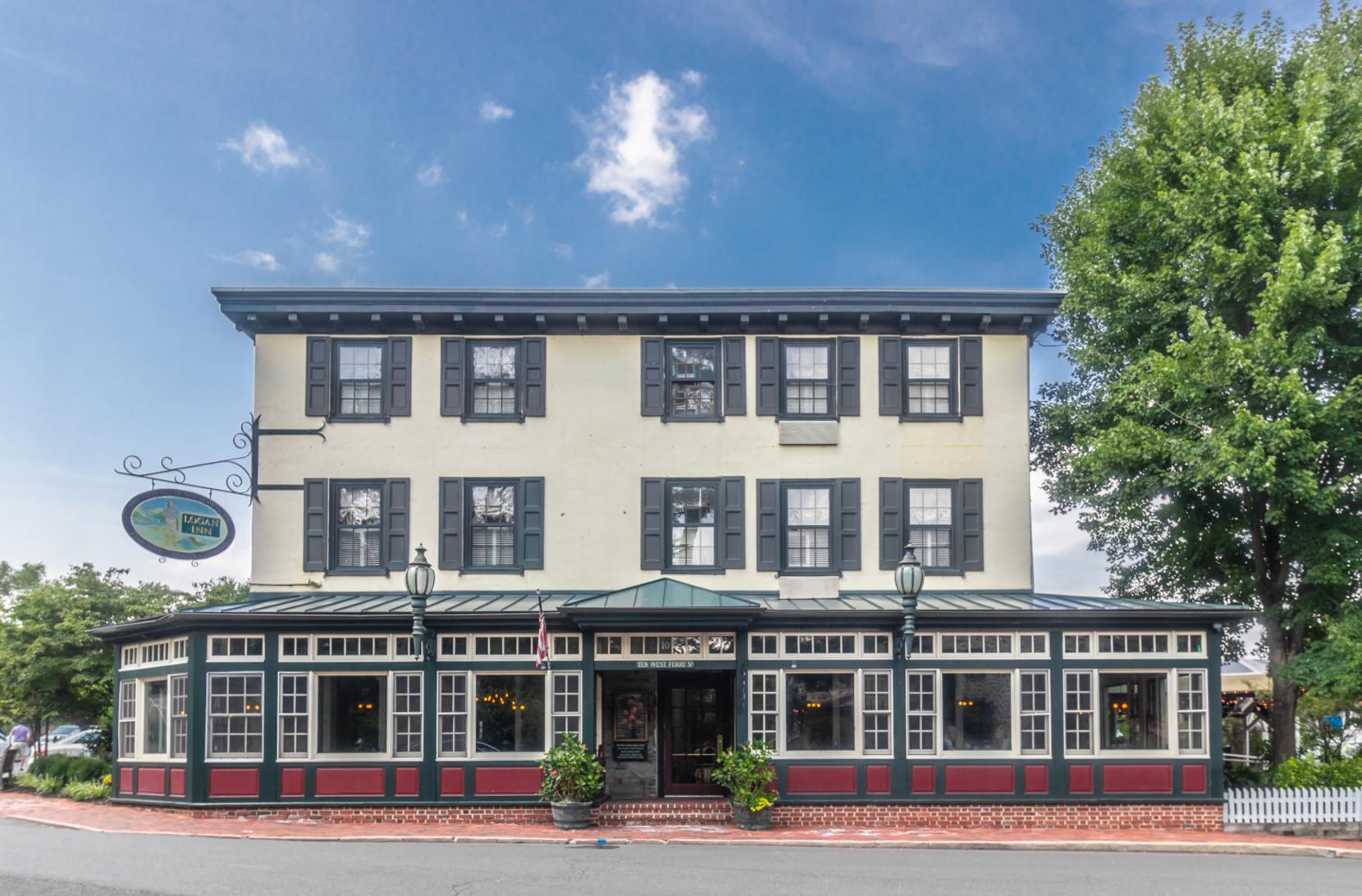 Purchase a gift card for a future getaway for when The Logan Inn reopens and learn the story of Emily, former owner, who supposedly died in room #6 in 1904. Throughout the years, guests have witnessed shadow figures on the bed! 
23. Grab a bag of your favorite flavor at Bucks County Biscotti's charming farm-stand in Hilltown
The Bucks County Biscotti company puts out extra biscottis in their drop-off box, every week. Just drop your $5 cash donation in and depart with a delicious treat! Disinfectant wipes are available as a precautionary measure. 
24. Snap a picture of a Bucks County sunrise or sunset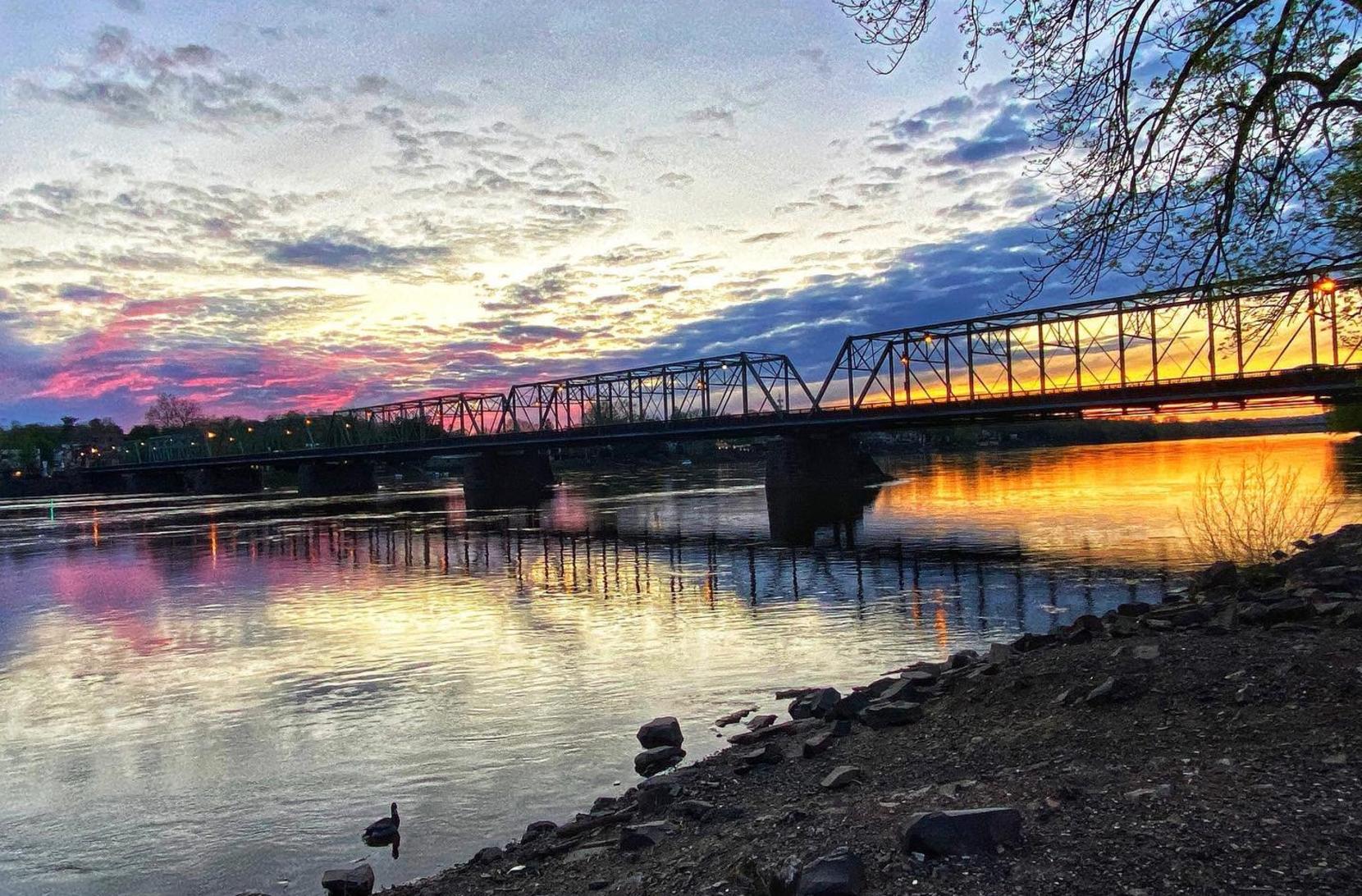 Sunset @britt_around_town
Take a photo of the sunset or sunrise over beautiful Bucks County. Don't forget to share it with us on social media using #ExploreinBucksCo!
The Memorial, which honors all 2,973 killed on September 11, 2001, is situated in Memorial Park amid the natural beauty of Historical Bucks County farmland.
Practice safe social distancing as you pick out your spring flowers and herbs to plant at home!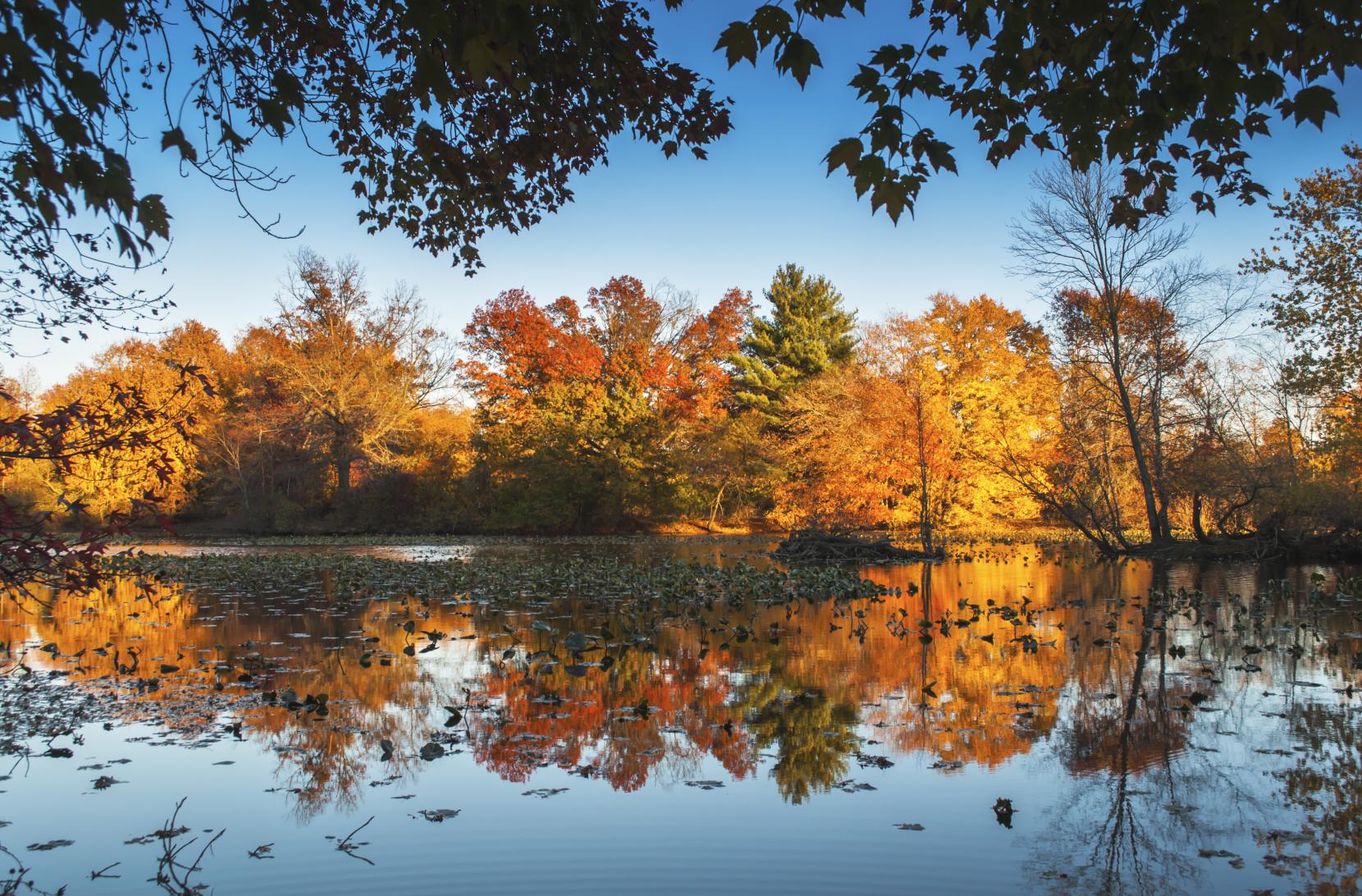 Silver Lake Nature Center
Though the buildings and the playground may be closed, the trails are open! Head to this beautiful Bristol space for a nature stroll or sunset jog.
28. Bucks County Audubon Society at Honey Hollow
Tour the trails, organic vegetable garden and pond at the New Hope watershed.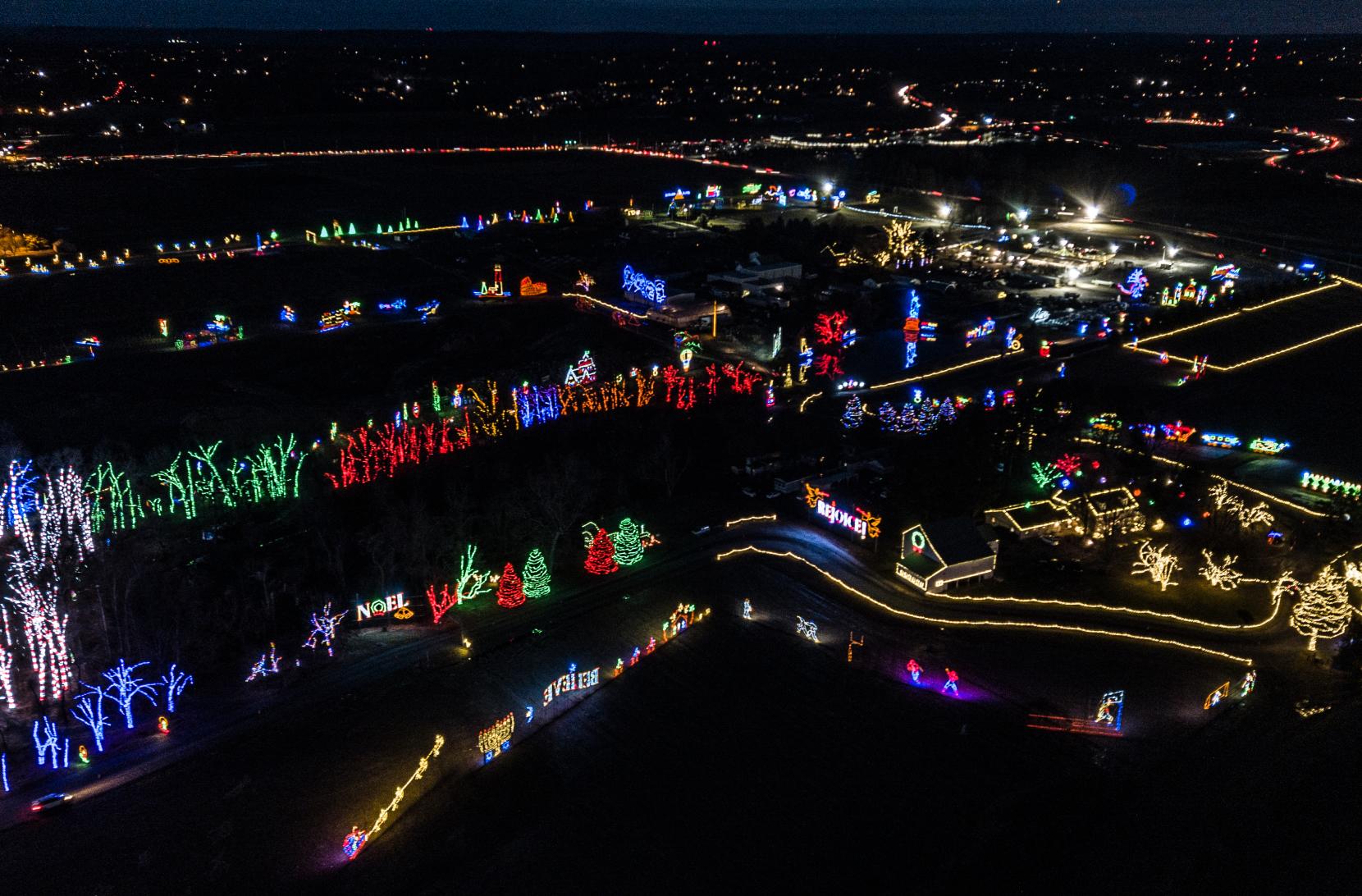 Shady Brook Farm Holiday Light Show
Top off the end of the year by signing up for 'Dashin' thru the Lights,' a family fun 2-mile run/jog/walk through the spectacular Holiday Light Show. To keep everyone safe and healthy, there will be two dates and timed ticketing this year. Stick around, too, for the farm's annual Holiday Light Show that you view in your own car November 21 – January 10.
Located on a wooded promontory overlooking the Delaware River, Andalusia has been a stately presence on this stretch of water, just north of Philadelphia, for more than two hundred years. Explore the more than 100 acres and learn about over 250 different trees.