In Bucks County, it's not hard to find a perfect place to take a photo. The trouble is choosing which one to post! With so many picturesque places and captivating experiences, it can be tough to know which ones would make the best Instagram shot. To hopefully make it a little easier, I've put together a list of the top locations to Instagram in Bucks County. From back roads to state parks, these places offer some of the best picture-perfect spots.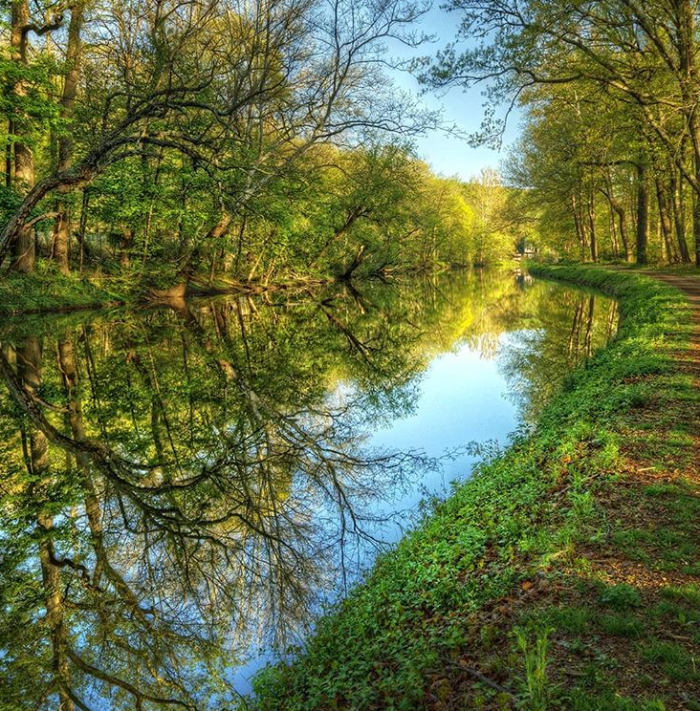 Photo courtesy of: @joshfriedmanphoto
Running 60-miles from Easton to Bristol, the towpath is one of my favorite places to photograph. It features charming riverside homes, lovely wooded scenes, and a number of unique bridges and locks.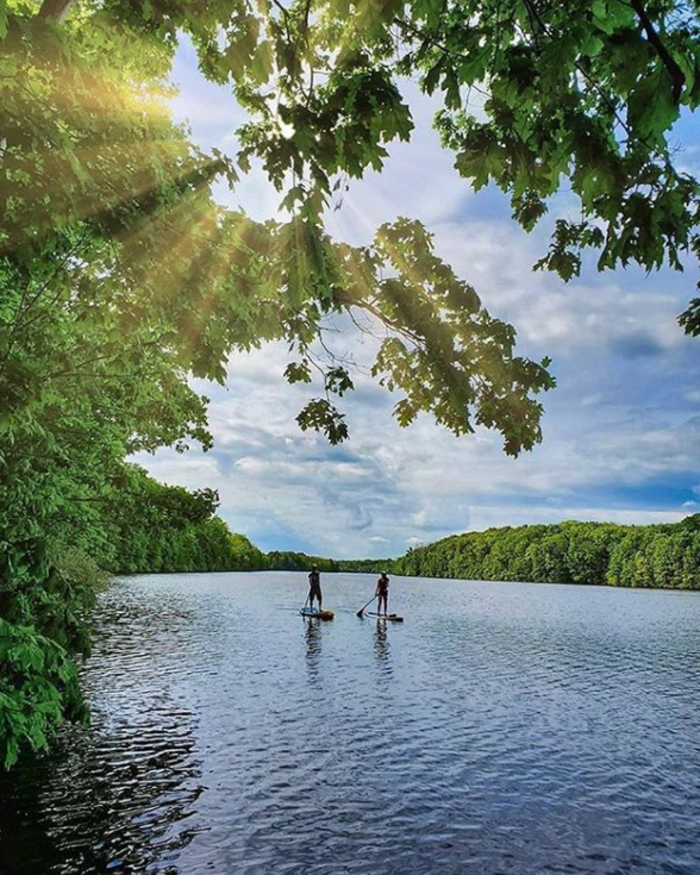 Photo courtesy of: @mmy.sup
One of the best places for a boat ride, paddleboard lesson or hike in Bucks County is the 5,286-acre Nockamixon State Park. Boaters, anglers and wind-surfers also love this serene lake.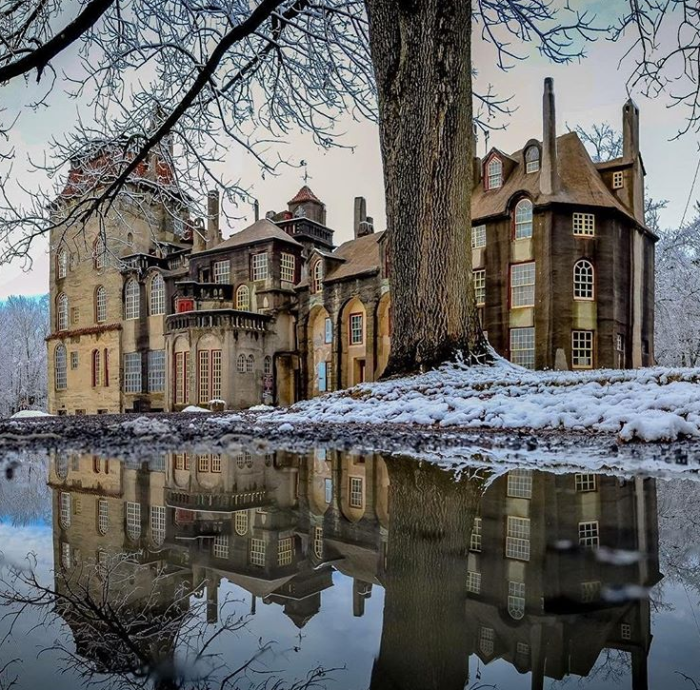 Photo courtesy of: @brooks1962
Unique architecture, combined with a picturesque property make Henry C. Mercer's former home a great place to capture a post-worthy photo. Head down the road to the Mercer Museum for another great photo opp!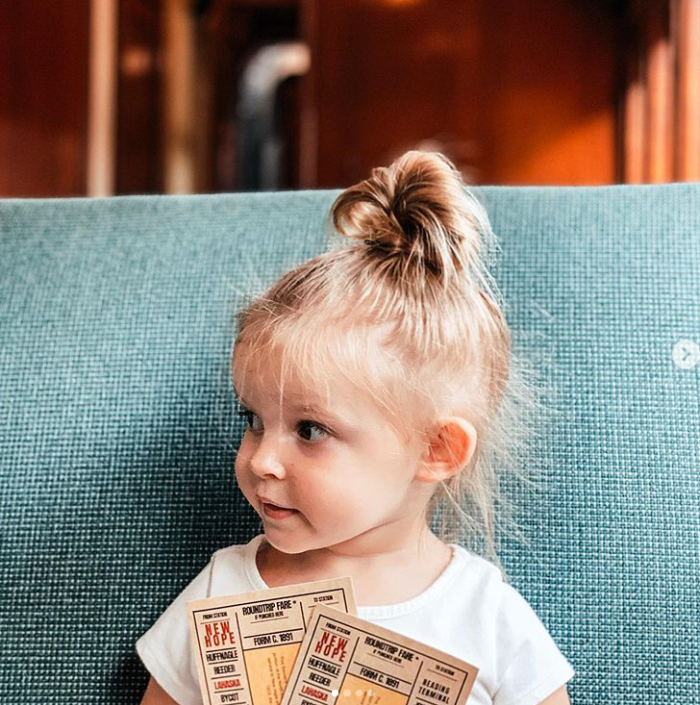 Photo courtesy of: @Leahhouck
Ride the antique coaches pulled by a 1925 Baldwin Steam Locomotive on a narrated train along the New Hope Railroad. It's perfect for families!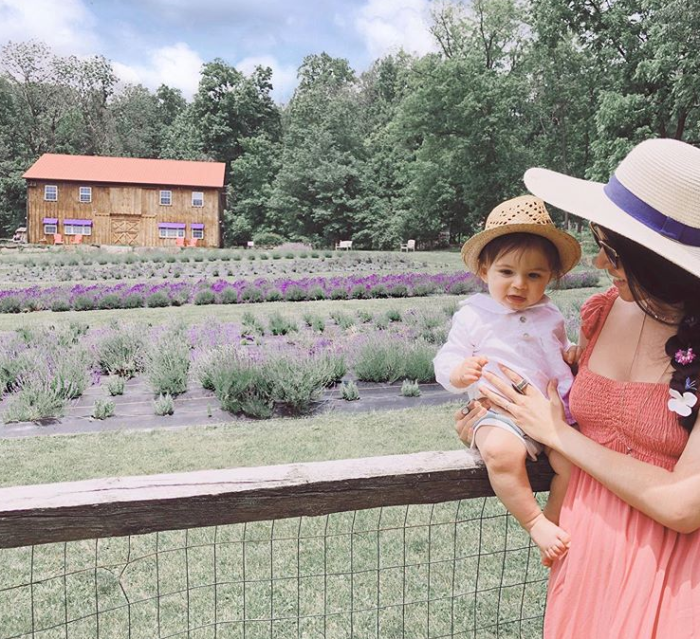 Photo courtesy of: @tatipepperland
Visit to experience the perfumed-filled air, shop their unique selection of homemade products or pick your own lavender in June and July.
6.  Floating down the Delaware River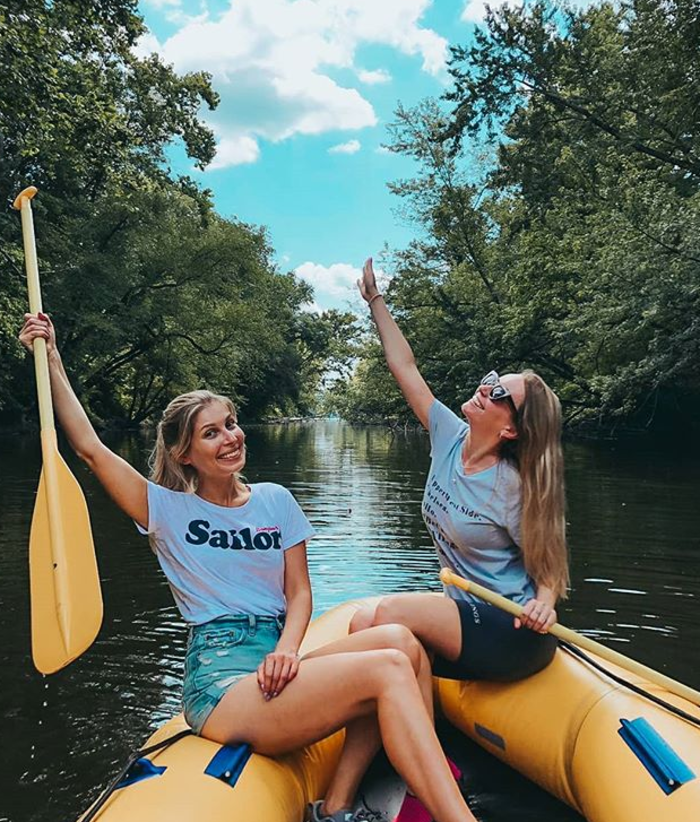 Photo courtesy of: @valerie_underwood
Be it tube, kayak or paddleboard, summer adventures down the Delaware are always picture-worthy!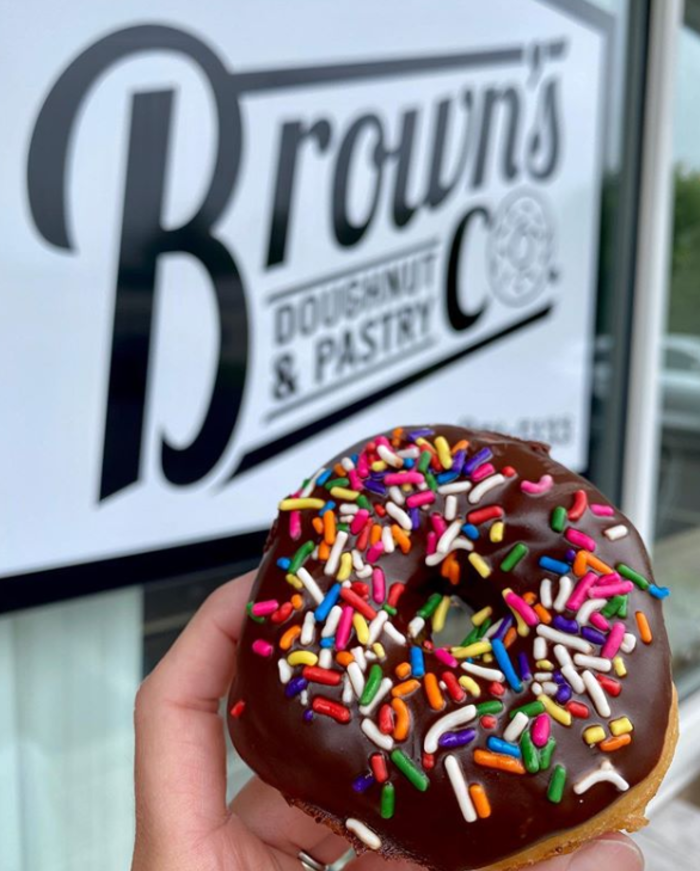 Photo courtesy of: @britt_around_town
Any and every sweet eaten along the Bucks County Sweet Spots Trail is good enough for the 'gram.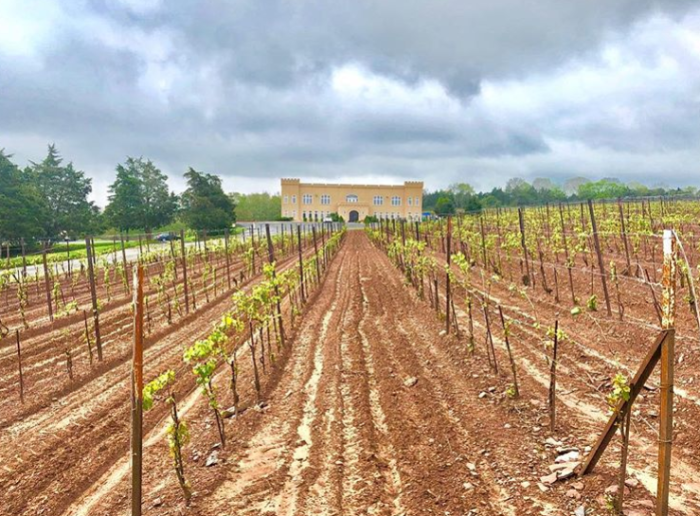 Photo courtesy of: @sandcastlewinery
Whoever didn't love a photo in the vineyards? Especially in a literal sand castle! Visit any winery along the Bucks County Wine Trail and be sure to post a photo.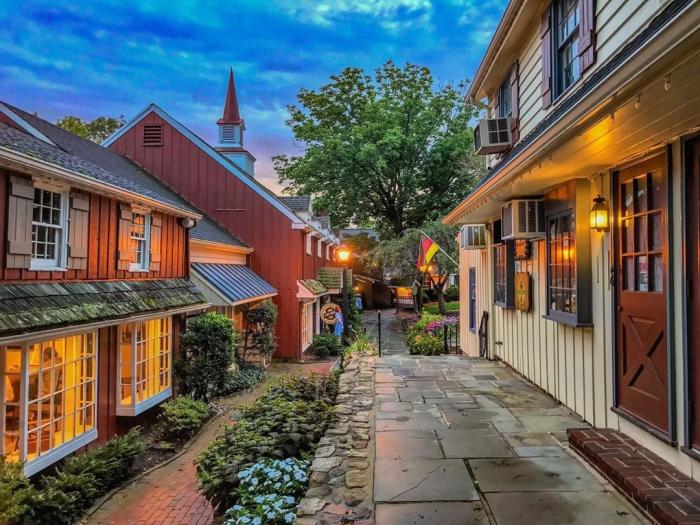 Photo courtesy of: @julietta.whd
Charming shops and exquisite landscaping make the ideal combination for an Instagrammable photo of this Bucks County location.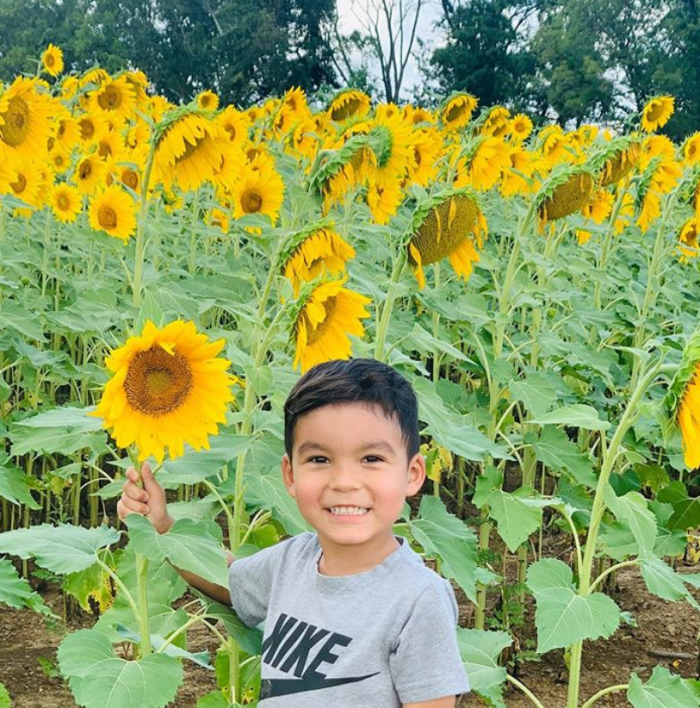 Photo courtesy of: @adventures_of_b_and_a
This family farm is perfect for photos with sunflowers and classic farmer's market picks, like pumpkins, strawberries, blueberries, and more. There is also an Aerial Adventure Park that is super fun!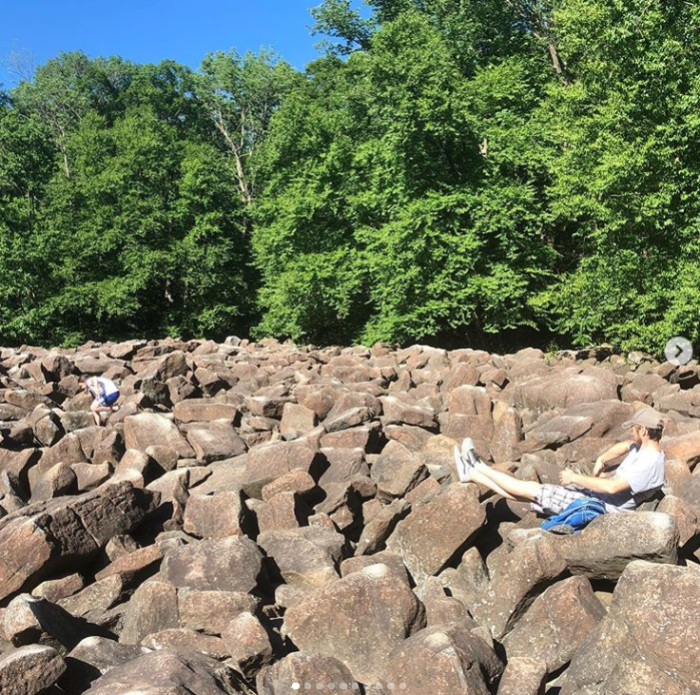 Photo courtesy of: @dinadindin1202
I consider this place one of Bucks County's greatest mysteries – a seven-acre field of boulders piled ten-feet deep. And they all make a ringing sound when struck with a hammer. Explore the rest of the park and be sure to grab photos of Bucks County's tallest waterfall.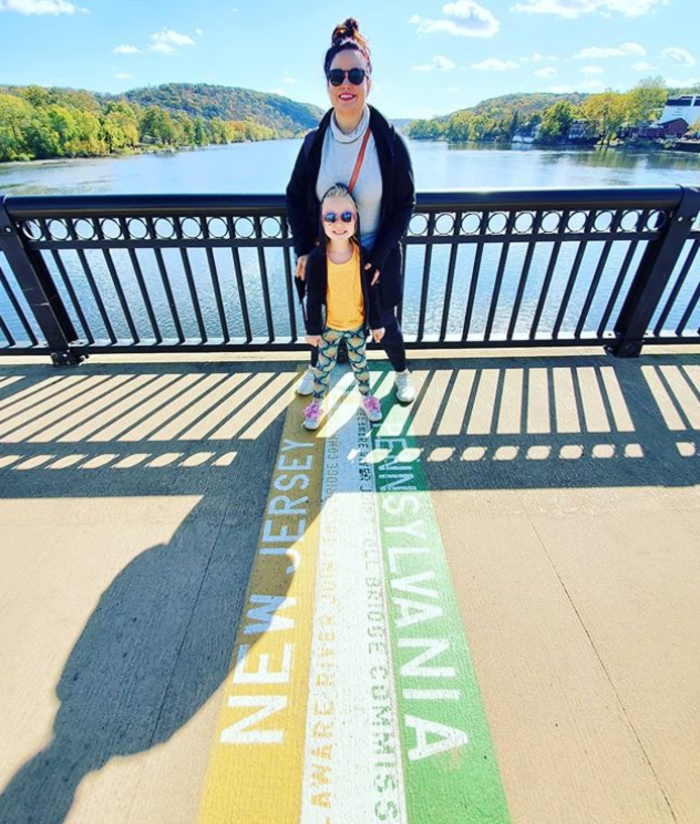 Photo courtesy of: @11rileyj
Folks love to stand in two places at once on the Free Bridge that connects New Hope and Lambertville! You can't miss this painted sign on the ground as you stroll across the Delaware.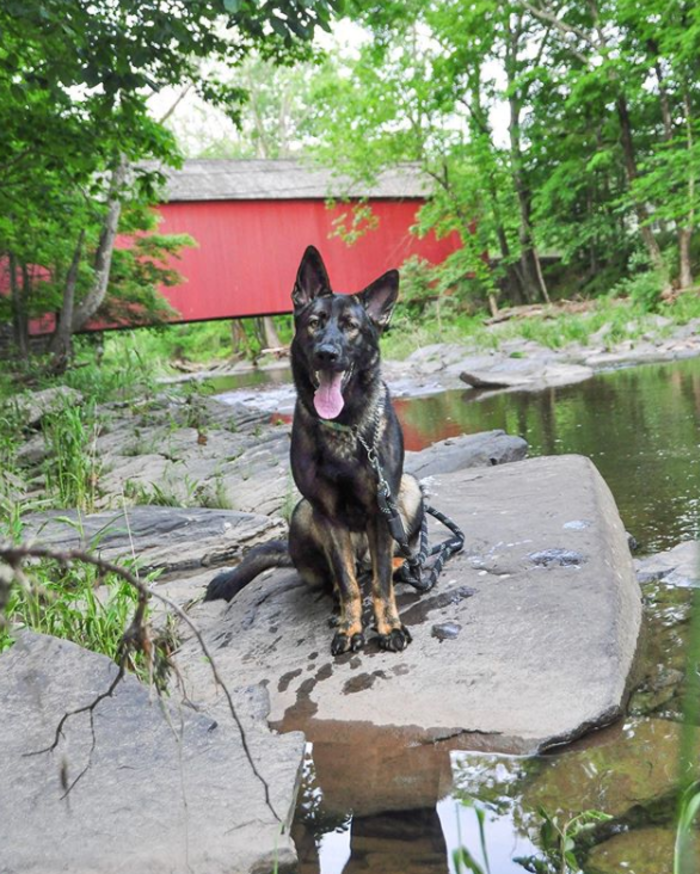 Photo courtesy of: @konathesablegsd
Bucks County is home to 12 covered bridges. One of my favorites to photograph is Cabin Run Covered Bridge. Also, check out the creek that runs underneath the bridge for great photos.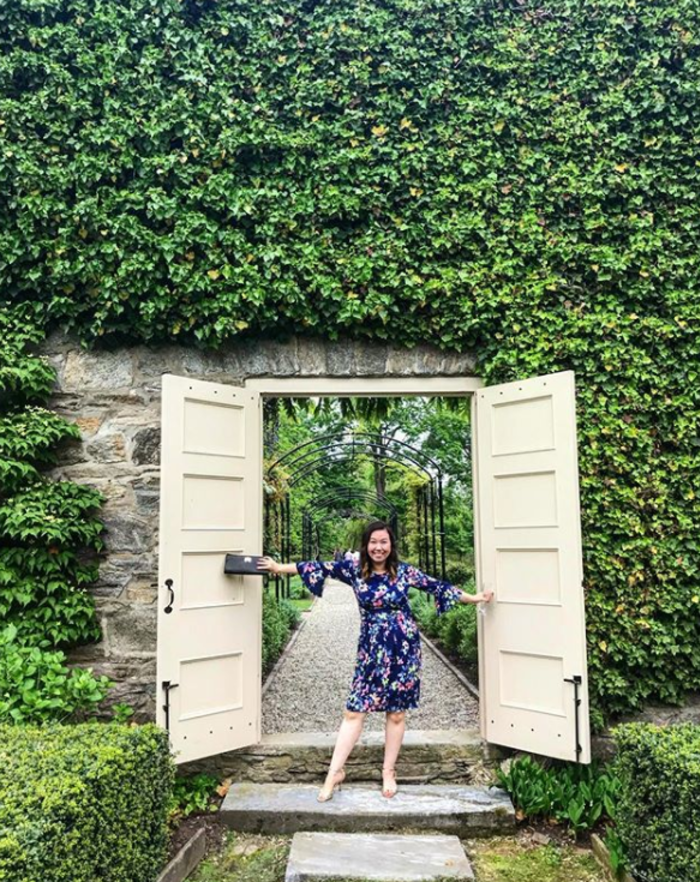 Photo courtesy of: @jackjcotter
This gorgeous garden and arboretum was once home to Nicholas Biddle, a famous financier and president of the Second Bank of the United States in the 18th and 19th century. Explore the picturesque gardens for a cute Insta!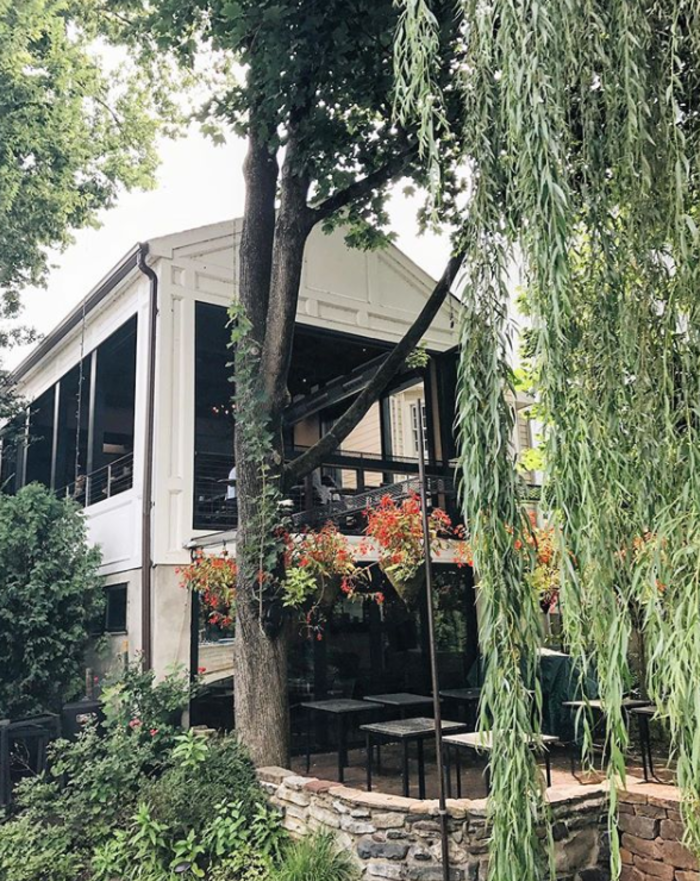 Photo courtesy of: @leah_oliver
This dreamy, treehouse-looking wine and tapas bar in New Hope is so beautiful! Snap a photo of your food and drink in this riveting, riverside restaurant. (Check out these other al fresco dining locations also!)