Home to almost 5 miles of trails, diverse wildlife and historical ties to WWII, the Silver Lake Nature Center offers 468 acres of natural landscapes just begging to be explored. The park contains two large warehouse-sized foundation ruins, along with other smaller ruins, on its property known as the Delhaas Woods Ruins. 
Few locals know about the ruins, but even fewer know what they were used for. The ruins were used to store munitions during World War II and they are about 150-200 feet long. Today, the leaf-covered foundations of some of the ruins are the only structures left standing. To get a perspective of how long these are, I had a couple of friends stand on the opposite end of the foundations while I snapped a photo.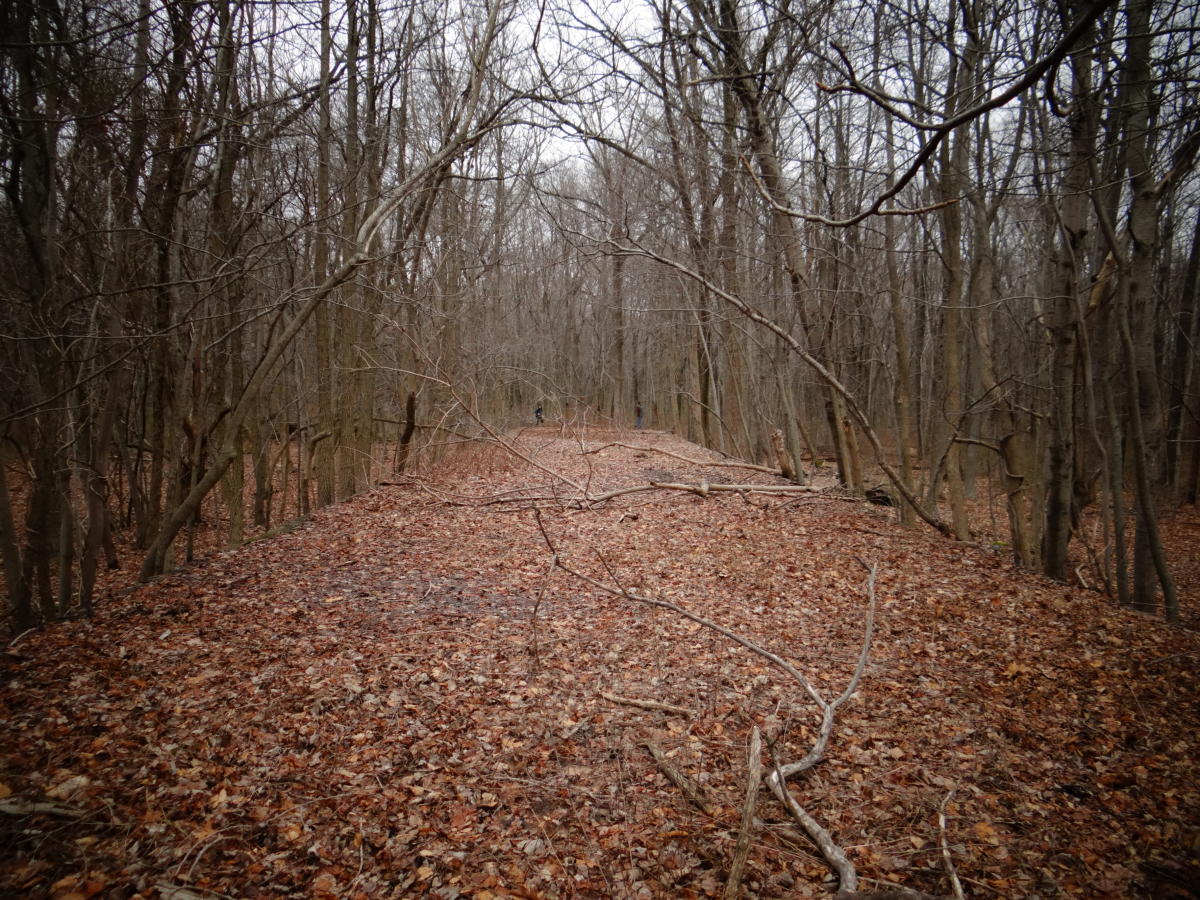 The ruins are located on the opposite side of the nature center's parking area. The park is considered a coastal-plain forest and there are a few trails, including a few boardwalk trails.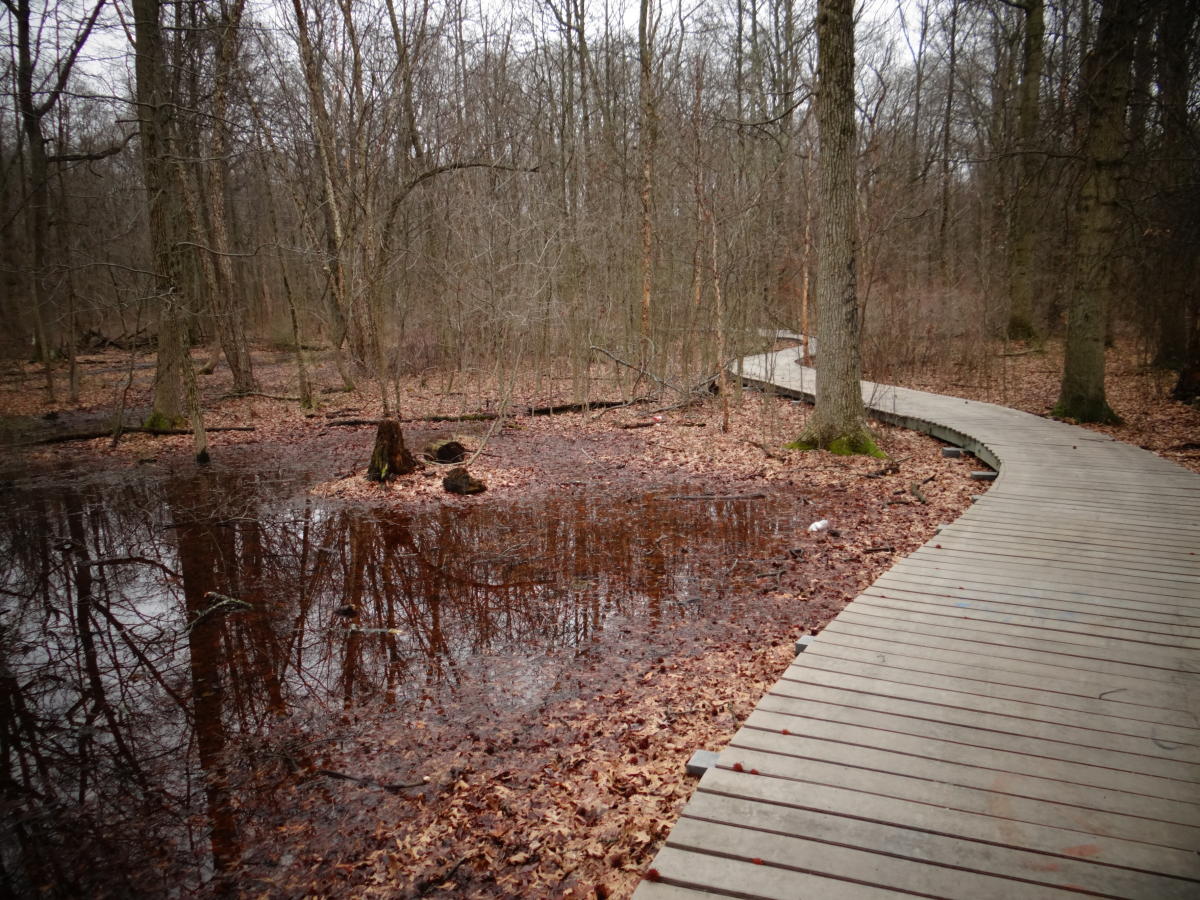 Nature has begun to reclaim the ruins. They have many thorny bushes growing on them and even some trees are making their home on the flooring of the concrete foundations. The leaves that fall on these structures during the fall is creating the perfect soil foundation for plant life to start thriving in these areas once again.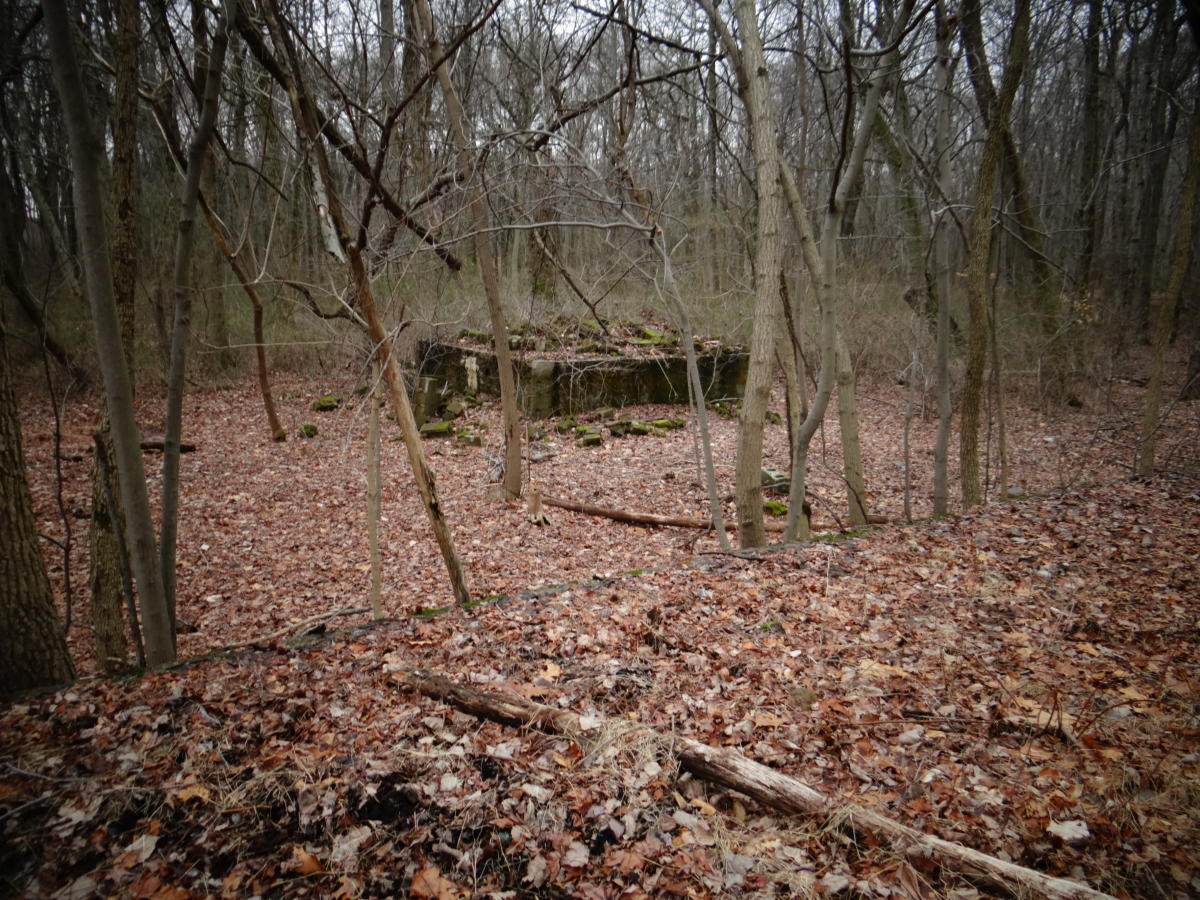 There isn't much underneath the flooring of the foundation - just empty space that seems a bit eerie when peering through the large gap.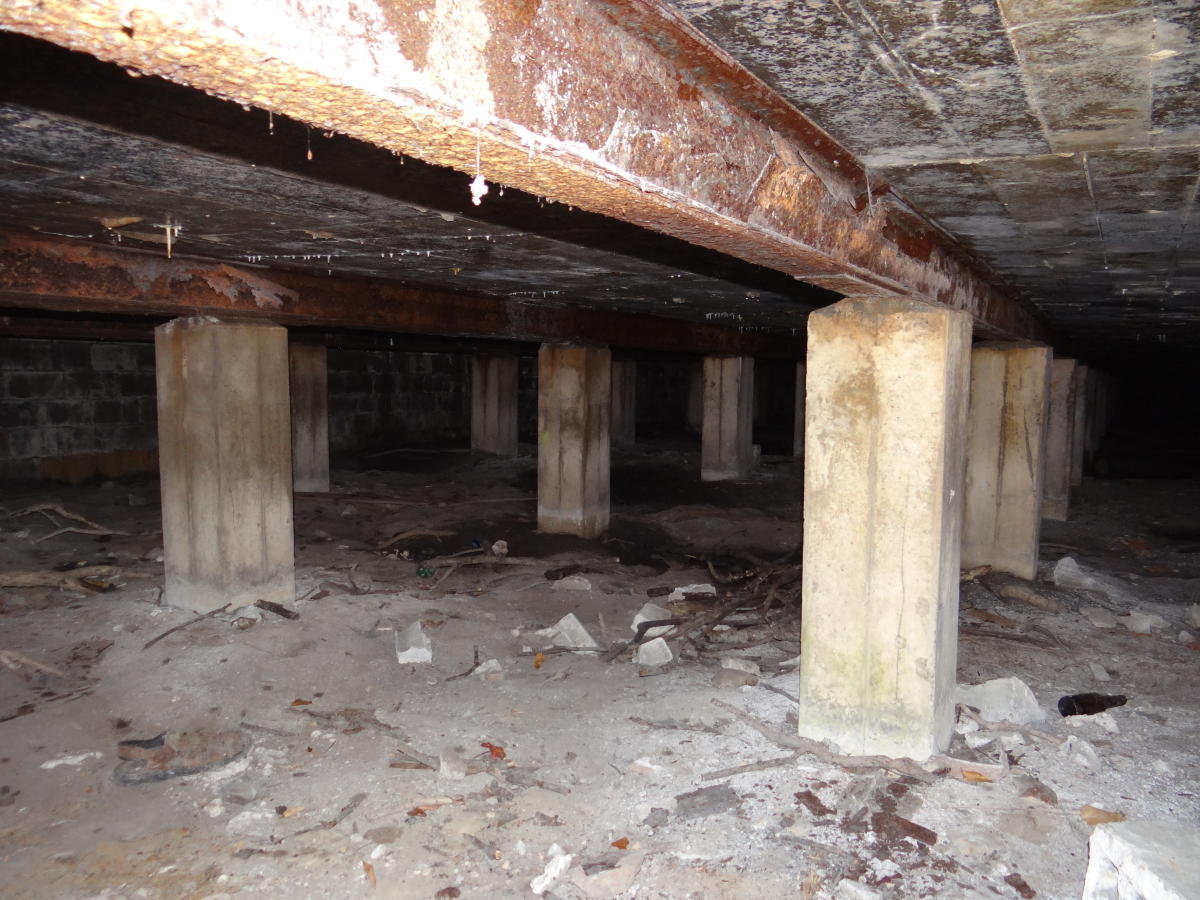 Remember, the ruins are located on park property but you need to be careful as there are holes in the foundation's flooring. It is not recommended or even advised that you walk on the ruins, but rather observe from a distance.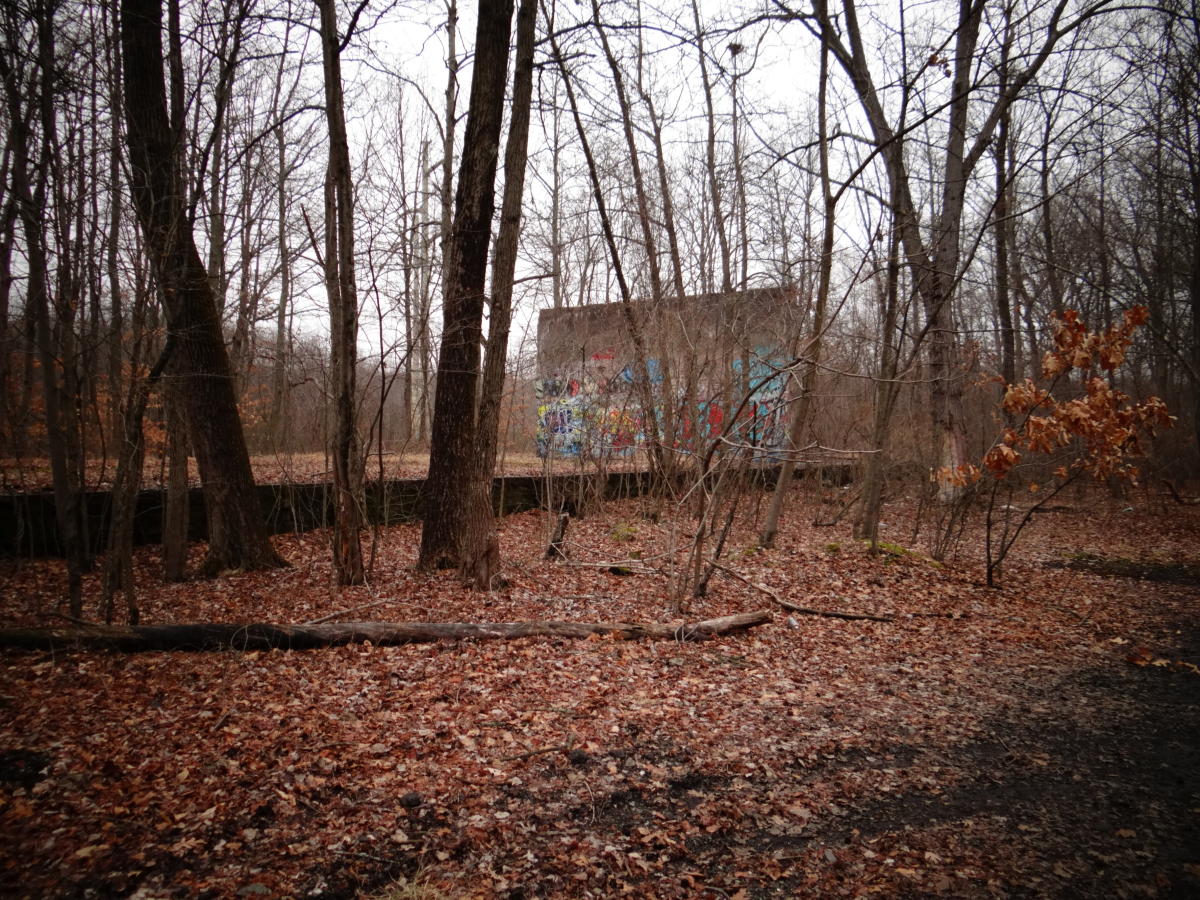 If you'd like to adventure into the park yourself, Silver Lake Nature Center offers exploration hikes through the Delhaas Woods for visitors to learn more information about the ruins, as well as its coastal-plain forest. Public programs are also available and there are Saturday Nature Series classes available nearly every week for local outdoor adventurers!