It's A Very Furry Christmas over at Sesame Place® Philadelphia in Langhorne, Pa. Your favorite friendly neighborhood friends have decorated the streets and are excited to celebrate the holiday season with you – with an all-new adventure in 2020 too!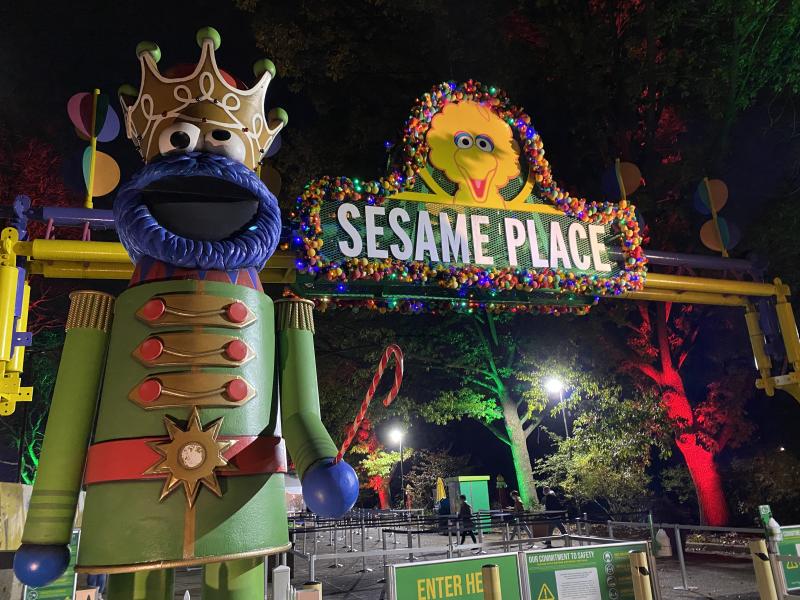 New this year on Tuesday and Wednesday evening through December 23rd is the ALL-NEW Furry and Bright Christmas Drive-Thru. Elmo and friends are eager to welcome you to their street as you drive through Sesame Place® Philadelphia to experience all of the dazzling lights and décor. The fun begins before you even enter the park as you wind around the parking lot, greeted by multiple characters and festive decorations. A merchandise area is available for souvenirs as well as hot chocolate and other goodies for the drive. Be sure to keep an eye out during your visit for a jolly guest appearance.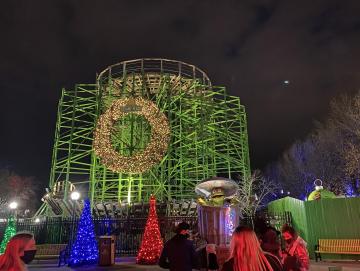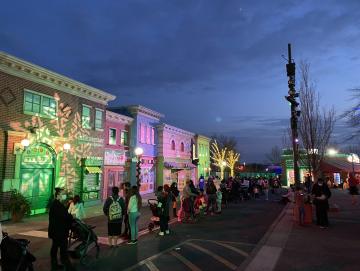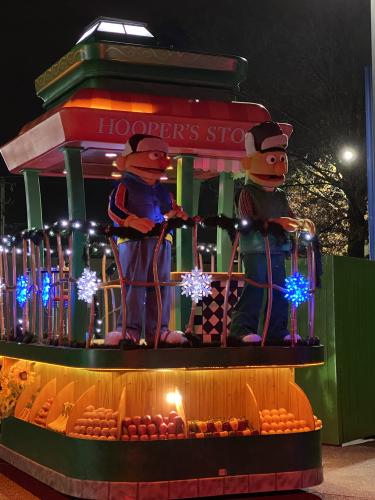 Per tradition, Sesame Place® Philadelphia welcomes you to their park for their Very Furry Christmas event, occurring now until January 3, 2021. Get ready to dance and sing along with a special soundtrack as the Christmas tree and park shine with a holiday light show experience called "1, 2, 3 Christmas Tree Show."
Your favorite characters are waiting to say hello and take a photo with you in three different locations throughout the park – Abby's Paradise Theater, Sesame Street Theater and outside of Oscar's Wacky Taxi.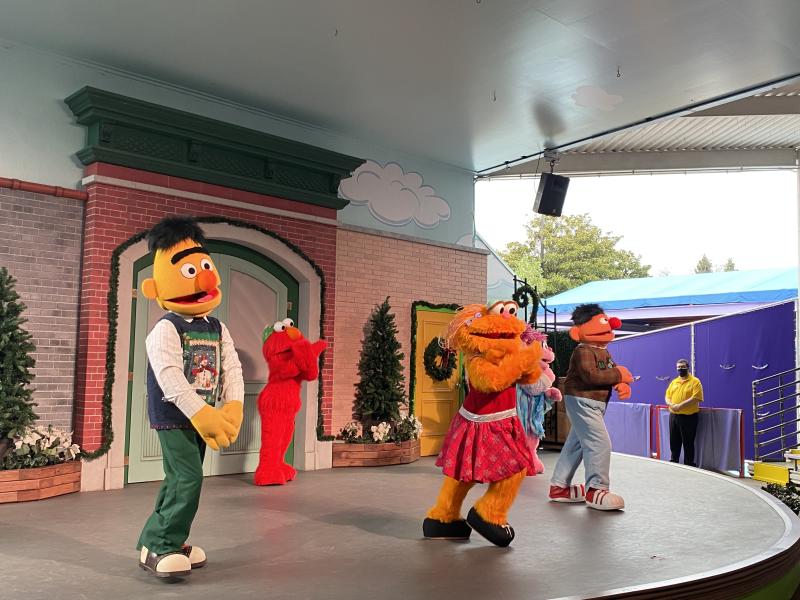 All aboard the Sesame Place Furry Express! This exciting train gives a tour of The Twiddlebugs' Gingerbread factory and tells riders all about how the Twiddlebugs' create their chocolate gingerbread cookies.
Sesame Place® Philadelphia has a special guest visitor during this holiday season! Santa Claus has come to Sesame Street and is looking forward to meeting with you during your visit. There are two places where you can find Santa – in Photos with Elmo & Friends and Sesame Studio with advanced reservations.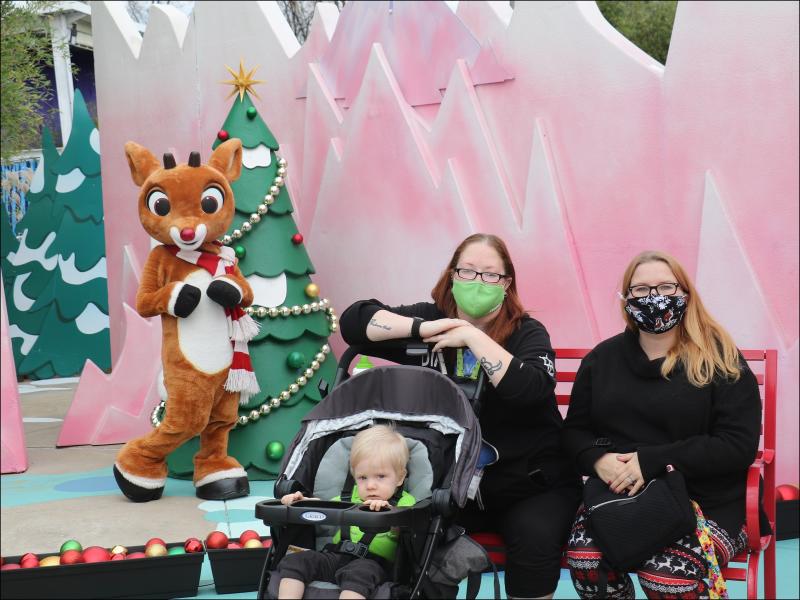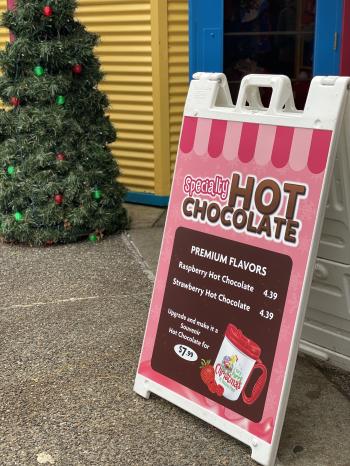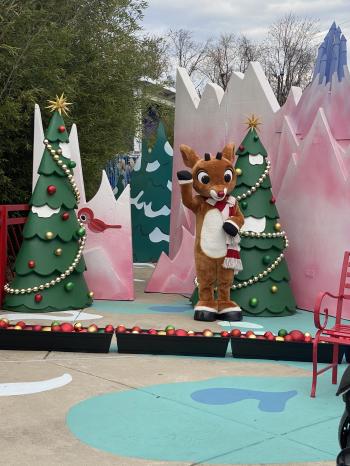 Looking to mail out your wish list? A special mailbox is stationed outside of Sesame Studio to guarantee safe delivery to Santa himself.
Rudolph's Winter Wonderland has also magically appeared over by Sesame Island where you may just catch a glimpse of Rudolph and Clarice. Also located here is Rudolph's Misfit Marketplace where you can take home a special reminder of your visit with Rudolph and a special "Strike It Rich" game where Yukon Cornelius is generous enough to provide a gift to every player.
Sing along with your Sesame Street friends as they share some of their favorite Christmas carols during "A Very Merry Sesame Street Sing-Along" in Abby's Paradise Theater.
Lastly, have a MURRAY CHRISTMAS with the gang over at Sesame Street Theater during "Elmo's Christmas Wish." This heartwarming stage show is all about Christmas wishes, and we sing along as we find out what each character's heart desires for Christmas this year (take one guess as to what Cookie Monster wishes for…).
Don't miss out on all of the fun festive events at Sesame Place® Philadelphia this season! Book your overnight package at one of their partner hotels, like the Radisson Hotel Philadelphia Northeast, for special savings through December 31!