Located on America's oldest highway, 1675 At The Ridges brings Trevose-Feasterville an incredible indoor/outdoor event space with live music, multiple bars, great food, and a big enough space to throw any party you are looking for! 
When I first arrived at 1675 At The Ridges, I was blown away by the size of the building. It's perched up on a small hill located next to a small soccer field, with ample outdoor seating and multiple bars that have hanging twinkle lights giving it a fun, whimsical feel. My immediate thought upon seeing the outdoor space was that I needed to come here with a big group of friends to enjoy the warm weather! It can easily fit between 200-300 people, so this is the perfect space to have a party. The inside has a more rustic feel, with historic art hanging on the walls, wooden barrels to put your drinks down on, and multiple rooms and bars to accommodate any event you are interested in.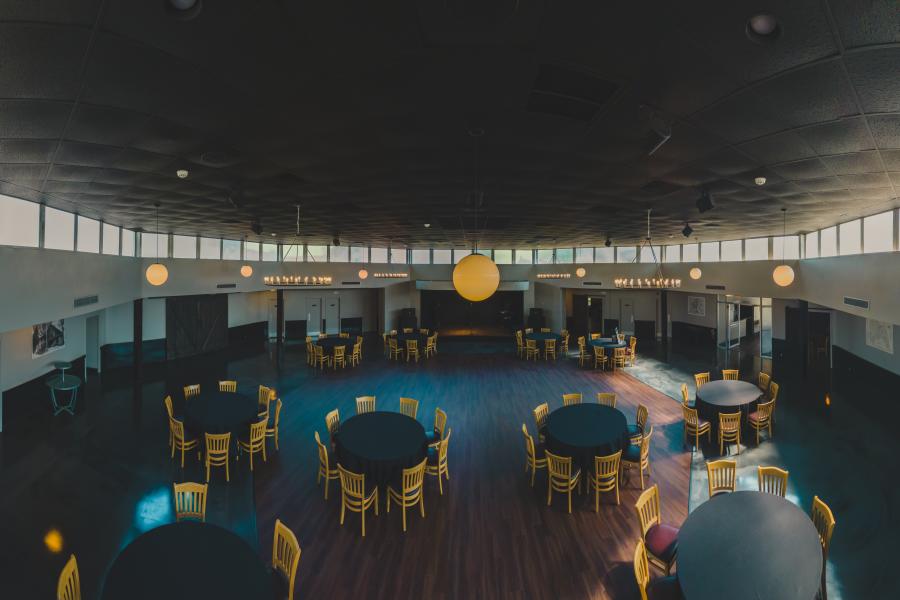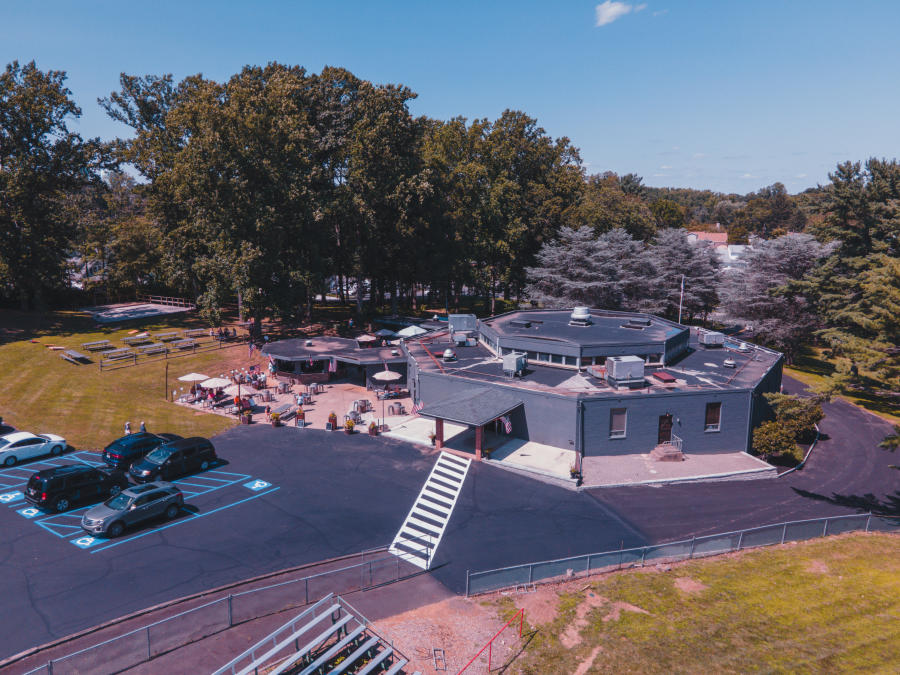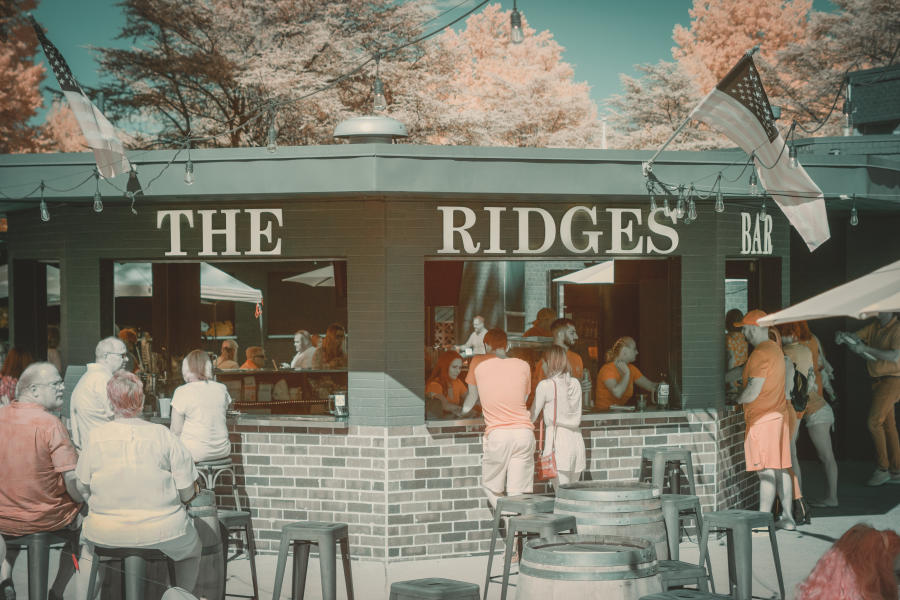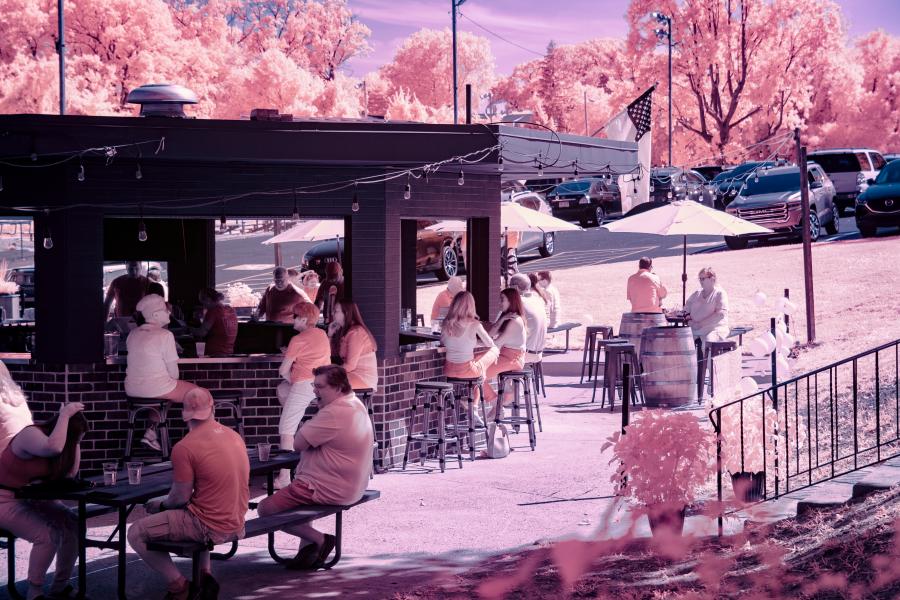 Although the food is not the central element of this establishment, they do offer simple bar bites like Tempura Shrimp, Fried Chicken Sandwiches, Margherita Flatbread, Chicken Fingers, Black Garlic Parmesan Fries, and the chef's favorite: The Little Neck Clams. Chef Tyler Adiletto explained that he wants to keep the food simple yet perfectly executed and to incorporate seasonal flair. For example, the Pulled Pork Sandwich uses the distillery's maple whiskey to form their BBQ sauce to tie the dish together.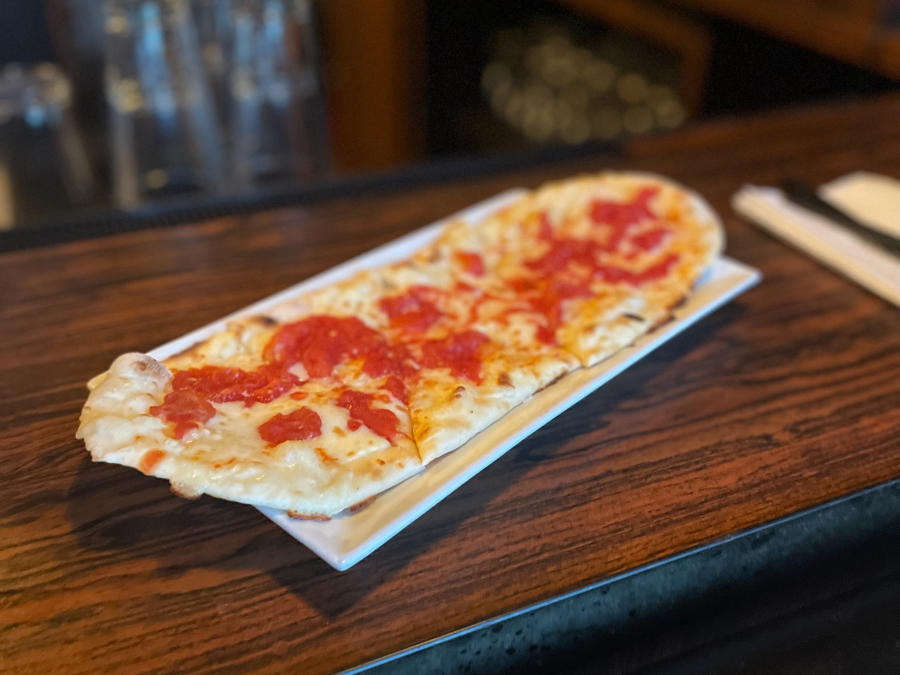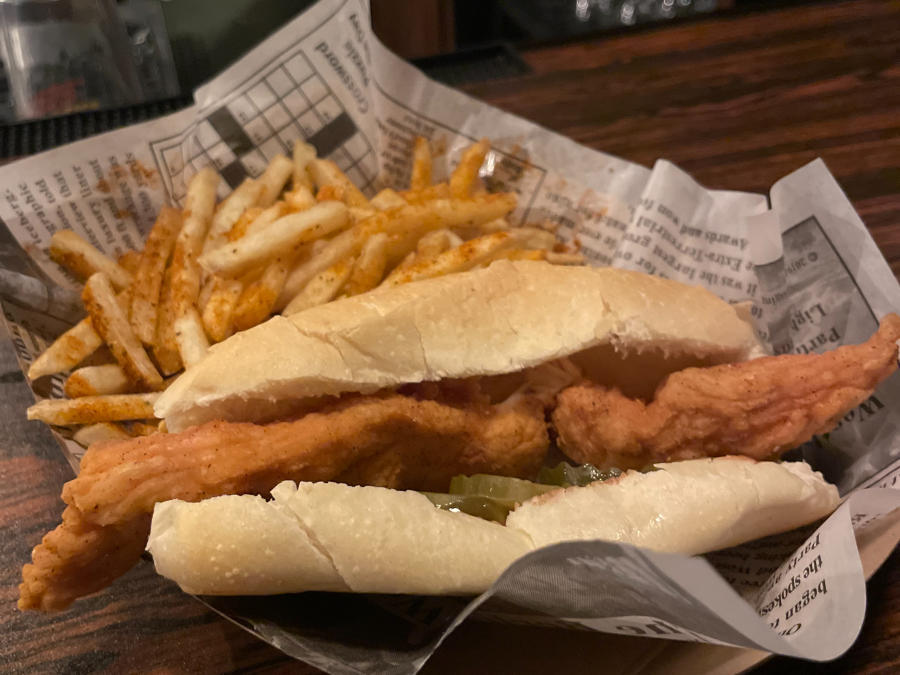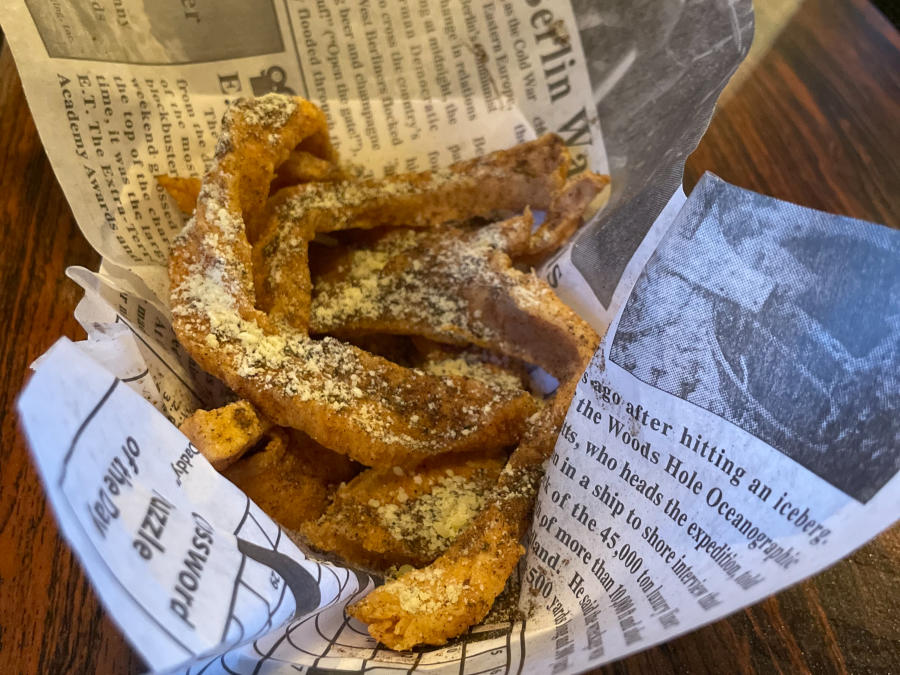 The spirits offered at 1675 At The Ridges are truly what this place is known for. Their original and first business was their distillery in Bensalem after all (1675 Spirits)! They have 1675 Vodka, Whiskey, Bourbon, Flavored Moonshine, Flavored Vodka, and Maple Whiskey offered at the event space and also available for purchase online. The cocktails are affordable (at $8 per drink), creative and extremely easy to drink. They have Cucumber Road (cucumber, mint, lime, sprite), Blueberry Lemonade (blueberry liquor, lemonade, soda), Maple Old Fashioned, Peach Street (peach liqueur and cranberry) and many more! They also offer rotating seasonal beers and the classics, coming in at $4 and $5 a beer.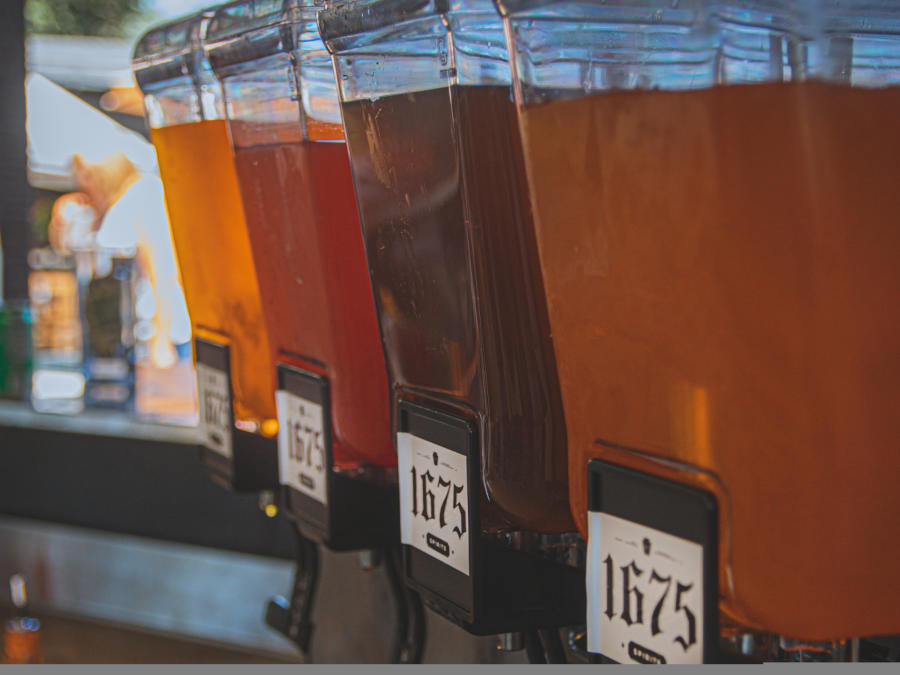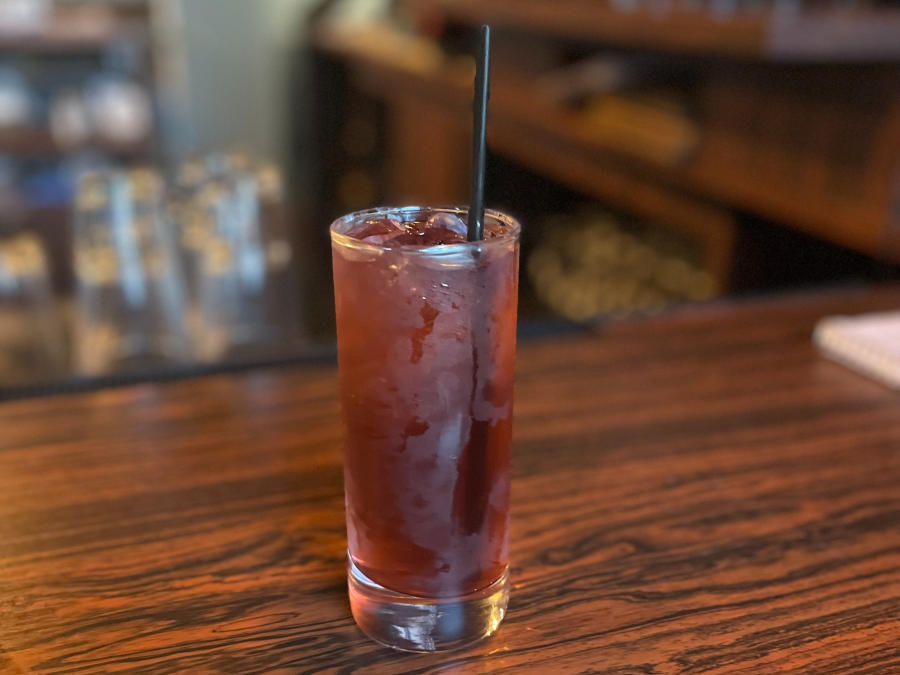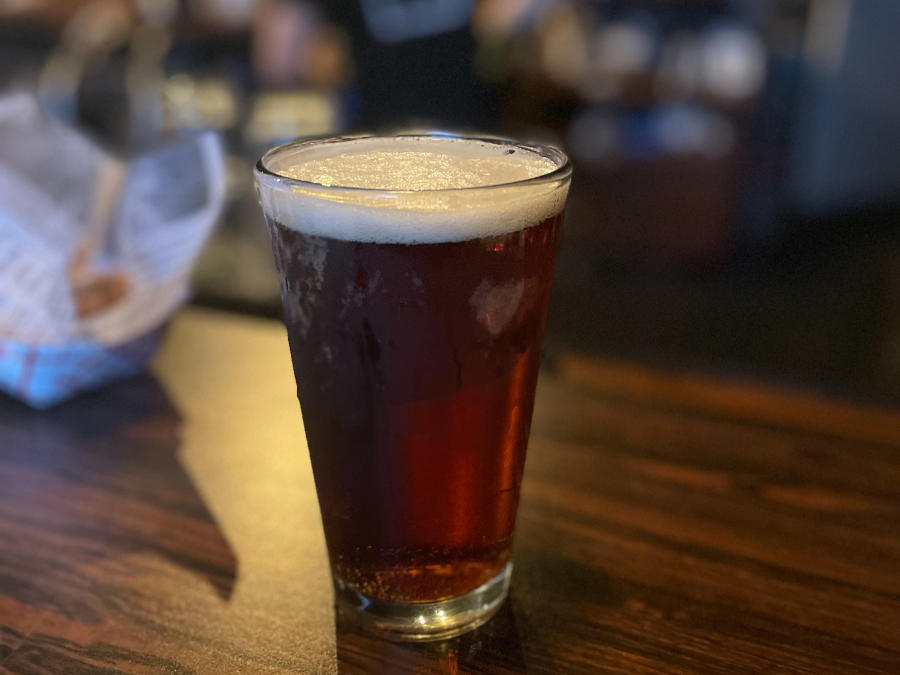 There is live music every Friday and Saturday night, along with a cornhole league, dueling pianos, ticketed concerts, Rockabilly Sundays every third Sunday of the month, and even weddings! The space is big enough to throw any event that you are looking for or a spot to come to with friends to enjoy delicious beverages and food. Owners Ian Monagle and Randy Taylor are giving Bucks County residents the event space of our dreams. Come and check it out for yourself, you will not be disappointed.