Treat your kids, grandparents, your siblings, parents, a date, friend, or YOURSELF to  one of summer's all time favorites: ice cream. Below are 8 of my favorite places to go to in the Lower Bucks County region. With so many places to choose from, you will not be disappointed!
Located on S. Olds Boulevard in Fairless Hills. The ice cream is out of this world. There are so many flavors to choose from. On one of my frequent trips, my dad ordered peanut butter hard ice cream in a cup, and I chose coffee ice cream in a sugar cone. So YUMMY! There are some chairs out front for plenty to sit and enjoy right at the store, or you can do what my dad and I did, which was take a sharp left out of the parking lot and head toward Lake Caroline right up the road and eat it by Bucks County's beautiful Lake Caroline.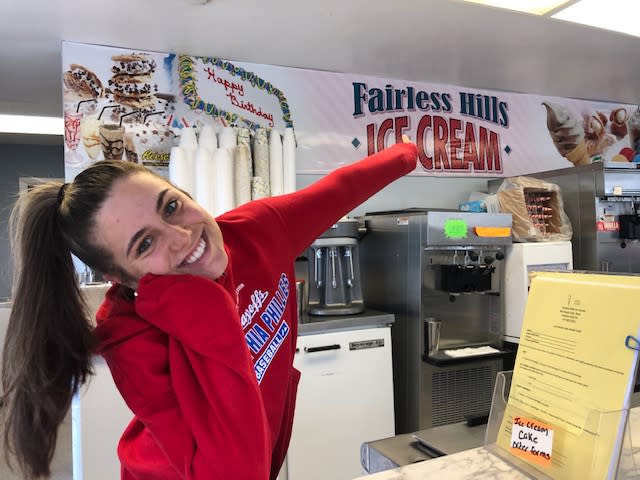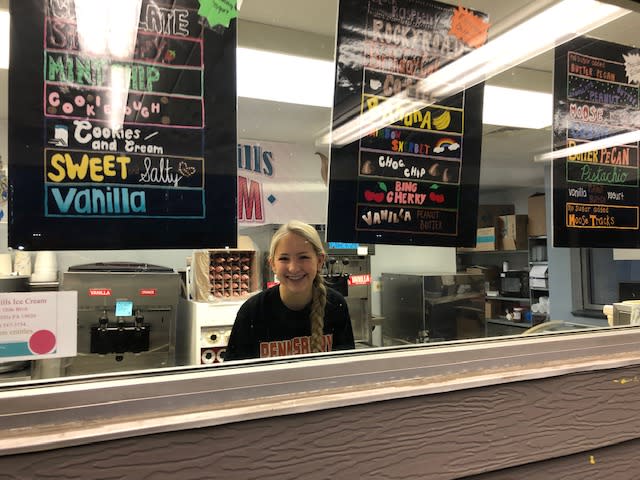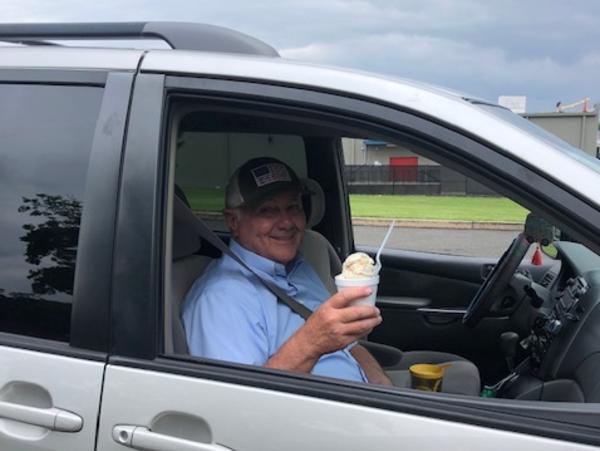 Located on Shady Brook Farm in Yardley. It's been open since 2007 and is such a great spot to bring your family-plenty of seating outside right next to the garden center. Watermelon and Basil, Tiramisu, Sweet Summer Corn, and Sunflower Lavender are just a few of the unique flavors you will have to choose from, along with the crowd pleasers such as Death by Chocolate and Cookies and Cream. The menu at this location is sure to please!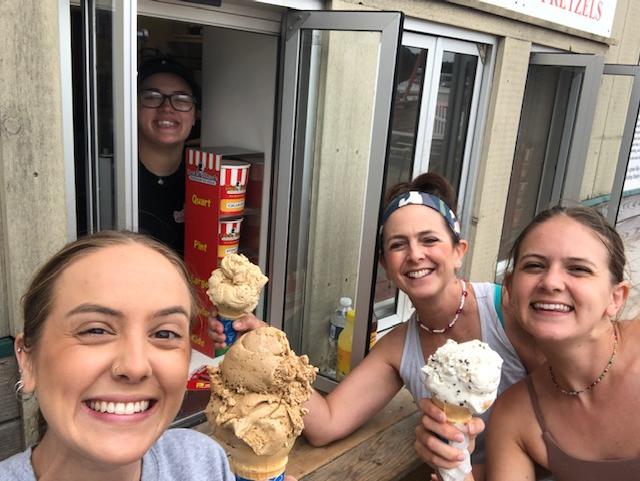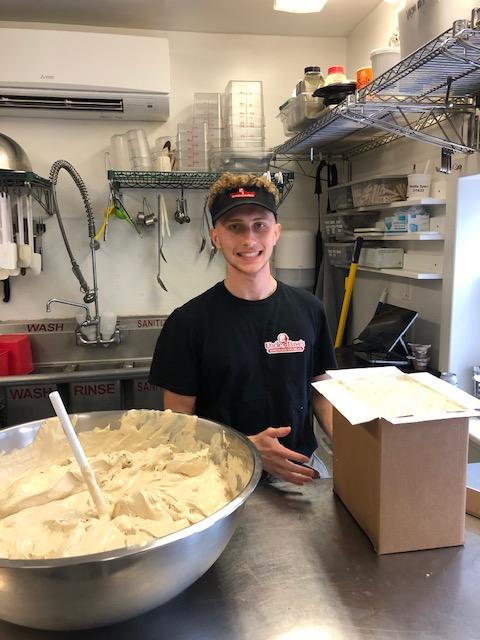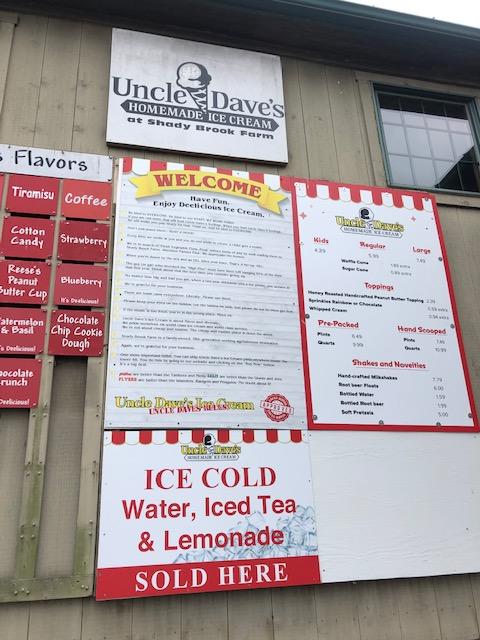 Located on S. Main Street in Yardley. My daughters and I stopped in for a cappuccino gelati that was both refreshing and smooth. It was the perfect ending to the Memorial Day parade that is held each year in the heart of town! It is tucked away from the hustle and bustle of the main strip in Yardley Borough. Its specialty is bringing the community together over delicious and refreshing handcrafted water ice. Toffee Coffee water ice is outstanding with the buttery toffee flavor paired with vanilla cream and robust coffee. If you dare to be different, try the Pina Colada ice, which is made with cream of coconut, pineapple, and sweetened shredded coconut - WOW!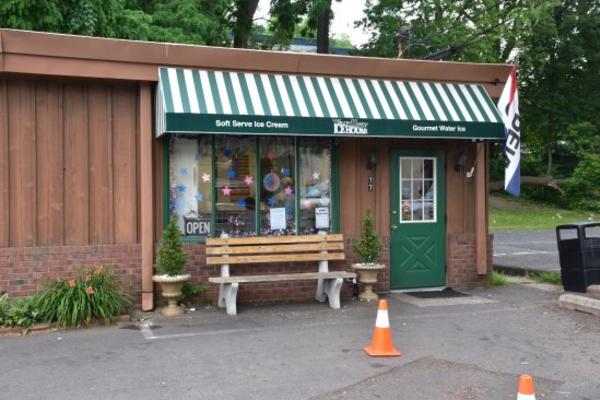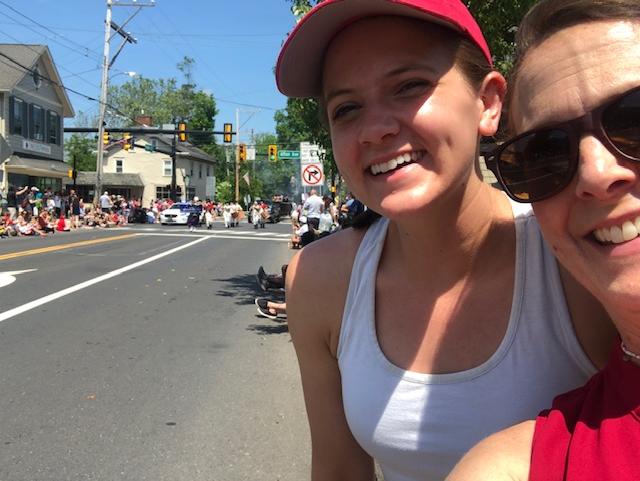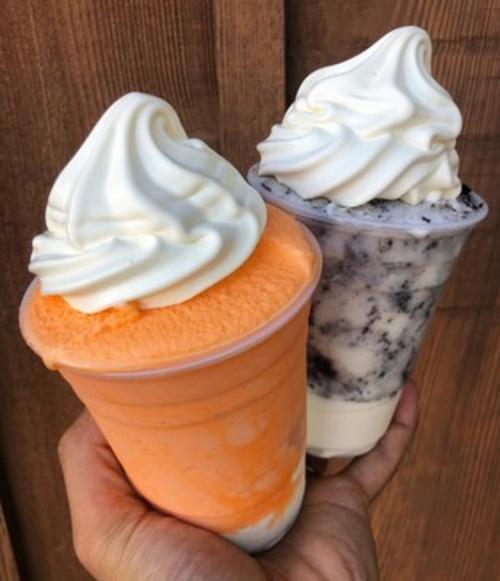 Located on New Falls Road in Levittown. Have you ever heard of "The Elvis?" Well, you can try it at JoJo's. It's a sundae with chocolate syrup, peanut butter, marshmallow, and banana slices. You will think you have found your thrill on Blueberry Hill! Besides soft and hard ice cream in all sorts of flavors, one can try Tiger's Blood water ice, which tastes like watermelon, strawberry and a hint of coconut. The staff here is both friendly and efficient, even when you see a line outside on a warm summer night!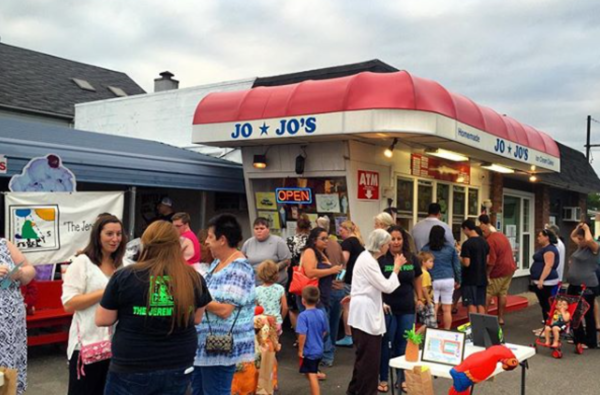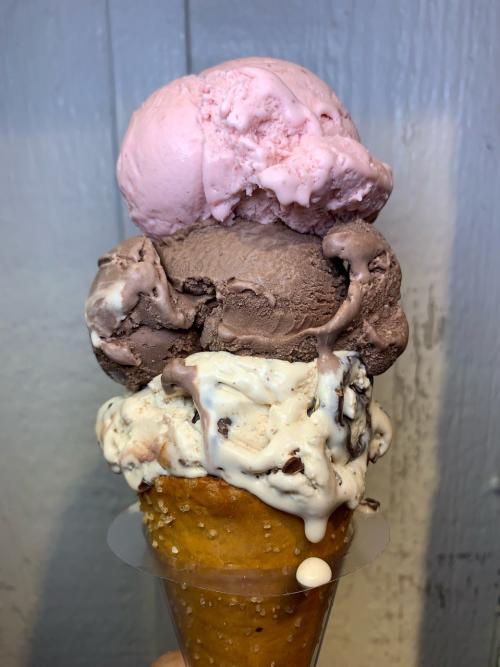 Located on Woodbourne Road in Levittown. This place has been family owned and operated since 1953 and is a family favorite of ours. I mean, they even have lime sherbert - how refreshing and unique!  Treat yourself to a good old fashioned root beer float or flurry.  Don't worry, they have Funky Monkey and Cookie Monster Ice Cream for all of you thrill seekers!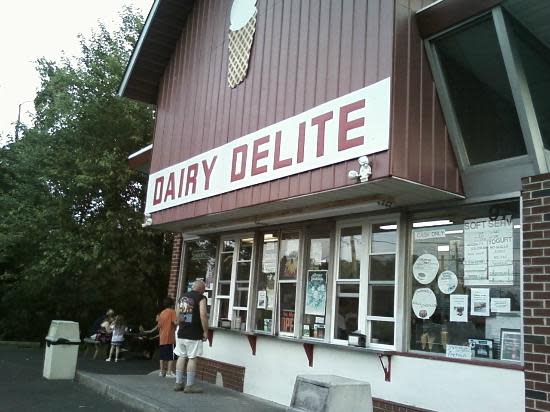 Located on Veteran's Highway in Levittown. Fresh and handcrafted, you can take this ice cream home by the pint to enjoy. Have you ever heard of Peanut Buttler Chipple ice cream? It is heaven for peanut butter lovers containing peanut butter ice cream and loaded with peanut butter chips for a scrumptious satisfying crunch! You will even find Teaberry ice cream which is sweet and tart at the same time and tastes a lot like wintergreen mint.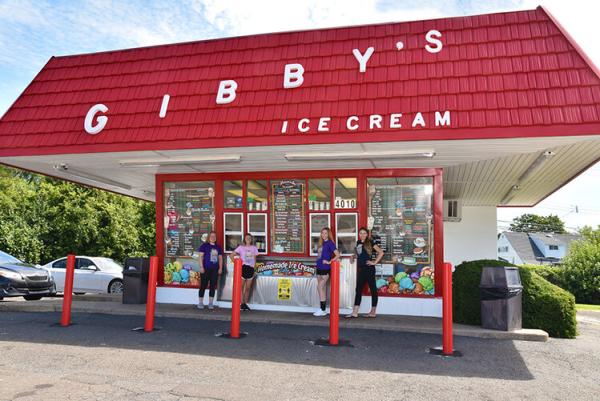 Located on Mill Street in Bristol. Looking for vegan options? Try this new spot for a cold, sweet treat. What a great spot for an ice cream place - right next to the beautiful Delaware River in historic Bristol. You can work up an appetite for the creamy sensation after strolling around Bristol Waterfront. They proudly serve Uncle Dave's Ice Cream and have every flavor you could imagine, including dark chocolate and cookies and cream!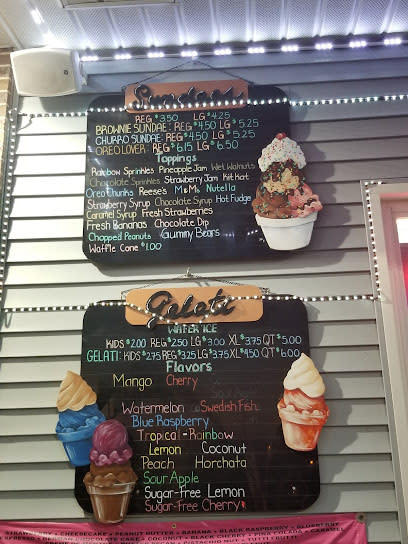 Located on Bristol Emilie Road in Levittown. You can treat yourself to waffles and ice cream, water ice, a gelati, or a specialty sundae such as "The Levittown," which includes SIX scoops of ice cream, THREE of your favorite toppings, chocolate syrup, whipped cream, and a cherry. Beforehand, you can fill your belly with a Nathan's Famous hotdog or 100% fresh angus beef burger. There is something for everyone at this location and even outside seating!