If you're in search of a unique craft beer experience here in Bucks County, then look no further than Mystic Ways Brewing! Located in Perkasie, Mystic Ways Brewing opened in August of this year and has quickly become a fan favorite on the Bucks County Ale Trail. Between their hazy IPAs and glowing taproom (yes, it really glows!), this brewery should be on your must-visit list this winter – you won't be disappointed.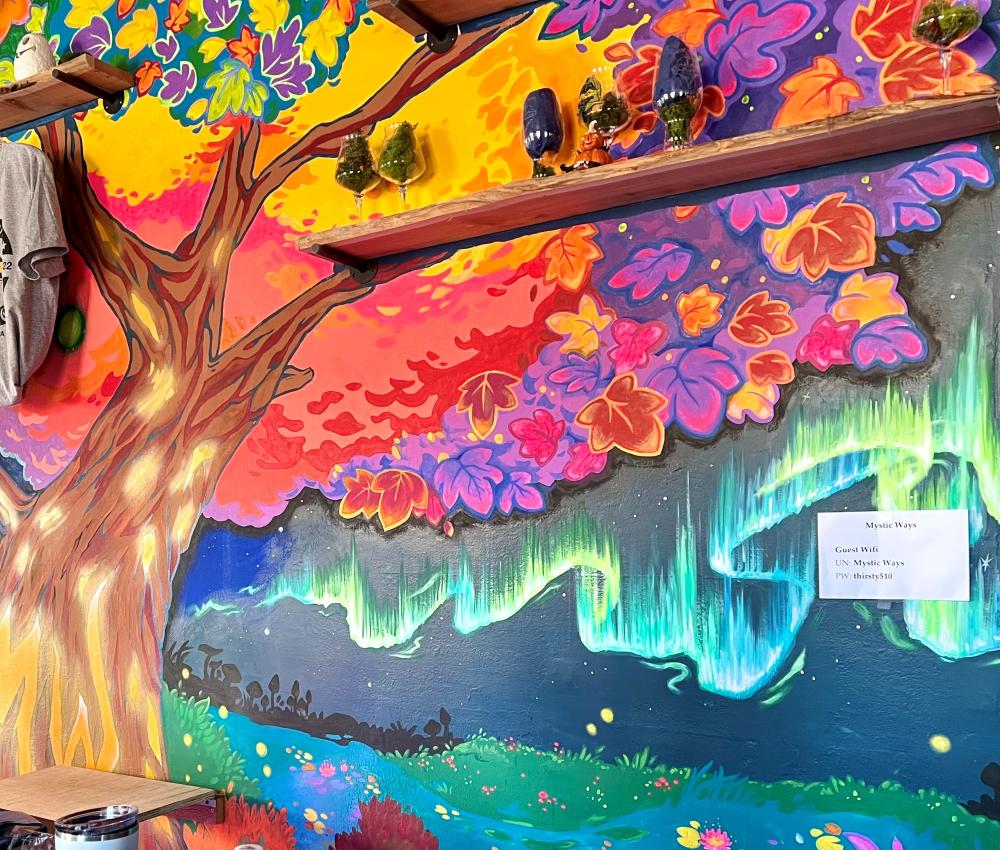 I had the pleasure of visiting Mystic Ways this fall – and I'm already planning my next visit! Just like its name, Mystic Ways is set in an incredibly "mystical" environment. When you step inside, you'll notice bright, vibrant colors illuminating the walls (especially in the evening hours), a "live wood" carved bartop filled with glowing epoxy – like a magical river running below your beer – and hanging plants with fairy lights, transforming the brewery into a place unlike any other. Giant colorful mushrooms, flowering trees, and elements of nature are painted on the walls, creating a space where you feel relaxed and invigorated while you sip a selection of delicious craft beer.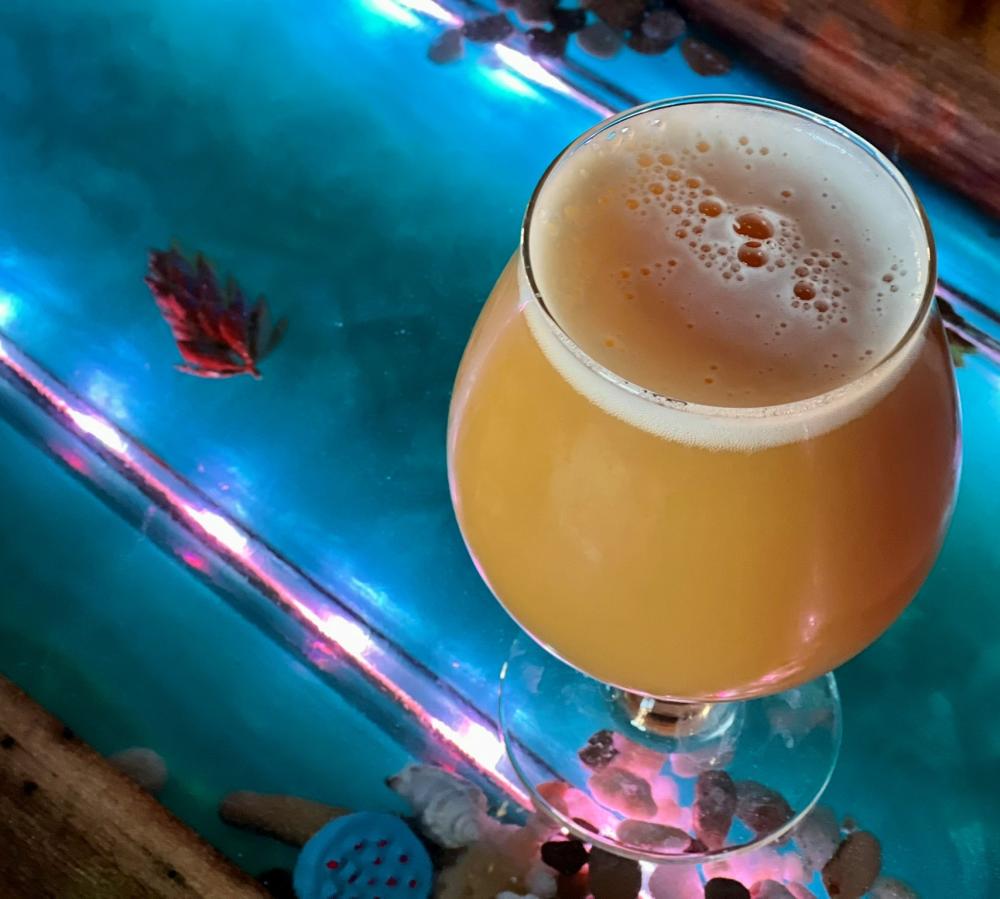 Unsurprisingly, quite a few of their beers invoke the spirit of nature and the outdoors, like their Lakeside Stargazer IPA, Super Cozy in the Cottage Imperial Stout, and Freaky Flowers. While I was there, I couldn't help but sip on a pint and a flight just so I could taste a little bit of everything they had to offer. Being a fan of IPAs, I was incredibly impressed by their Hopchemy 05 and Lakeside Stargazer, though I enjoyed and savored every sip from each of the other beers in my flight.  From IPAs and stouts, to sours and pilsners, Mystic Ways brews with only the highest quality and freshest ingredients, using new methods and techniques for dry hopping, thus creating a smooth, creamy pint full of flavor every time.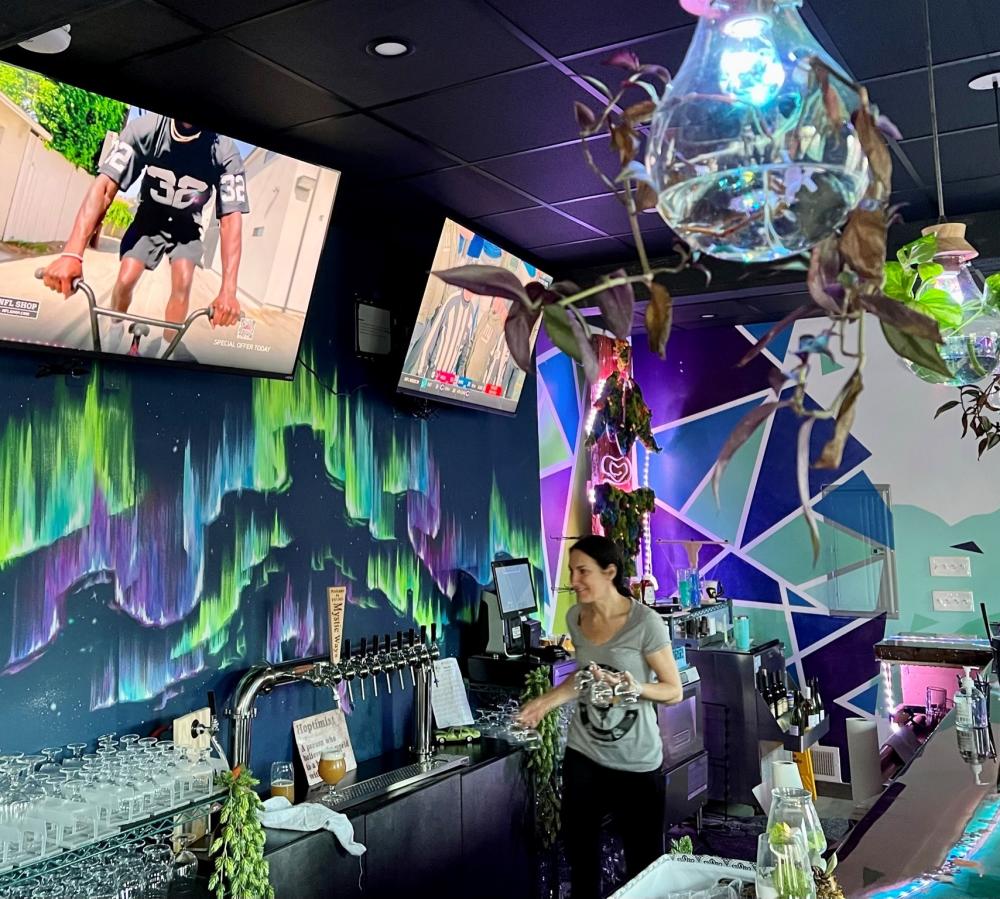 During your next visit to Perkasie, whether you're strolling the town or hiking Peace Valley ParkM, be sure to visit Mystic Ways, located on West Walnut Street. Their taproom is open Thursday from 2-10 pm, Friday from 2-11 pm, Saturday 12-11 pm, and Sunday from 12-10 pm. (For planning purposes, if you time your visit, you'll be able to see the brewery glow in the evening hours when they switch on their "magical" lights!)