The sun is shining and it's no longer dark at 6 p.m., which means spring is here! I can already smell the flowers, fresh cut grass (regardless of my allergies), and taste a glass of ice-cold local beer from none other than Weyerbacher Brewing! Yes, I know, they are based out of Easton, Pennsylvania, but guess what? They recently opened a tap room here in scenic Bucks County - at the Ferry Market in New Hope!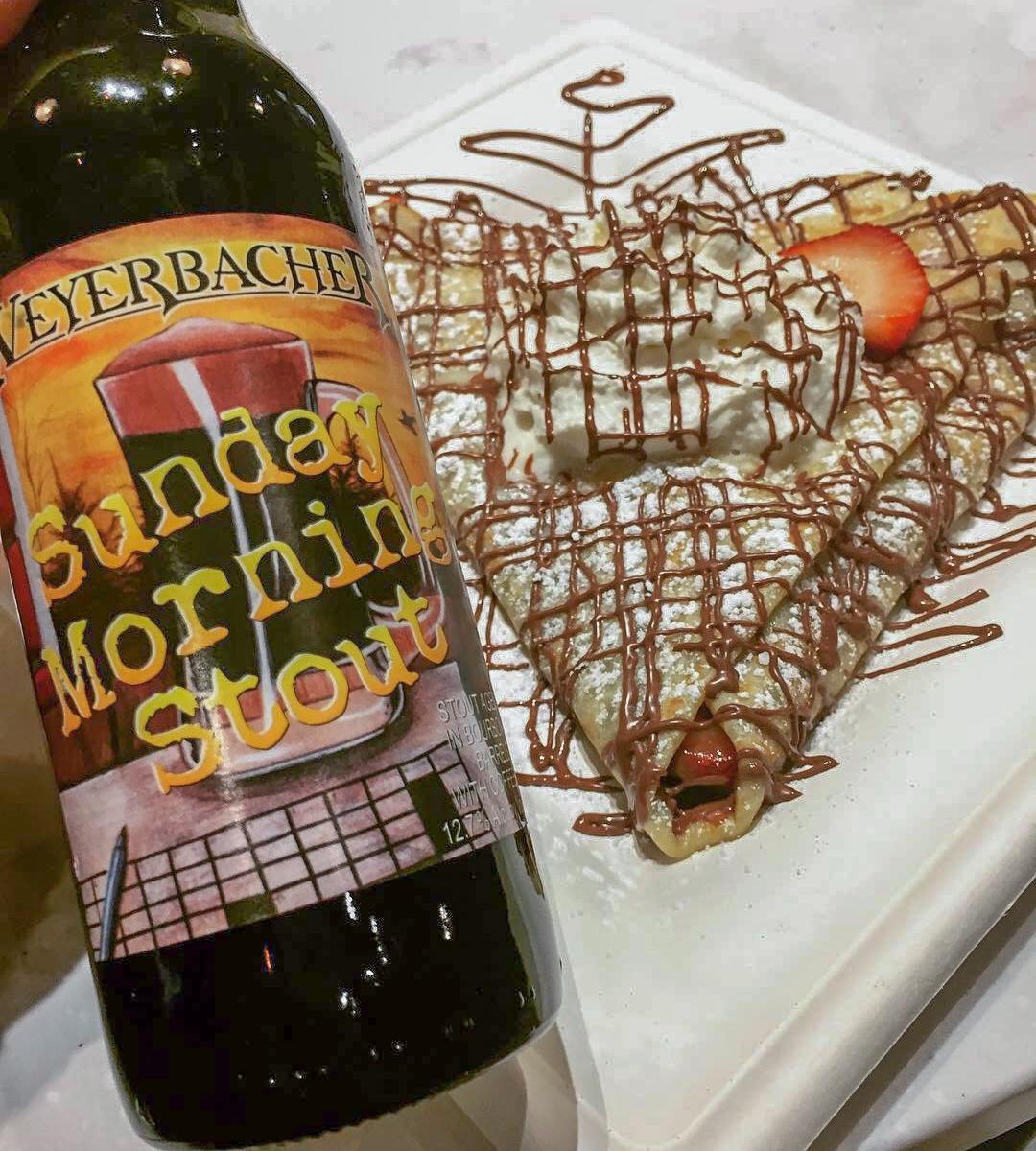 Weyerbacher Brewing, well-known for its delicious, sometimes high-alcohol content, beer, as well as their cool, but kind of creepy, jester logo (depends on how you feel about clowns!), was founded in a livery stable over 20 years ago by Dan Weirback. Located in Easton, Pennsylvania, about an hour from New Hope, Weyerbacher has been in the same 30,000 square foot facility since they first made the move out of the stable.
The brewery's logo, the iconic jester eyeing you down from the neck of the bottle, was part of a rebranding strategy Weyerbacher tackled in 2012 that eventually became their mascot. Regardless of how you feel about clowns, you will always be able to spot a Weyerbacher brew based on their use of bold artwork and characters, all representative of the unique flavors inside each can, bottle or glass.
Which beer is the crowd favorite? Well, my personal recommendation is the Last Chance IPA, a 5.9% ABV full-flavored IPA, but not just for its refreshing taste. Weyerbacher donates a portion of their proceeds from the sale of every Last Chance IPA to local animal rescues! (Dogs plus beer equals happiness, am I right?) Since 2012, they have donated more than $230,000 to local rescue organizations - I'll drink to that!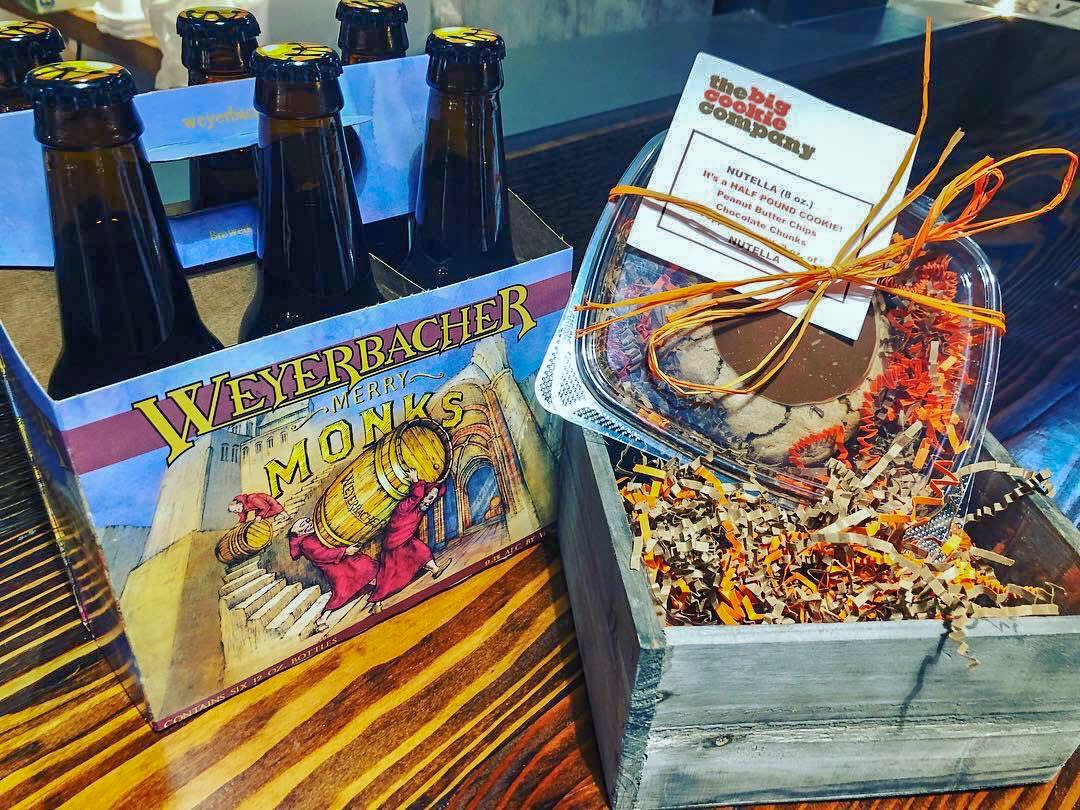 But, if you are looking for a stronger beer, then you have to try Weyerbacher Brewing's flagship brew - the "dangerously delicious" Merry Monks, a 9.3% ABV Belgian Triple. Despite being known for brewing high-alcohol content beers, the brewery also offers a variety of low-alcohol beers, like the pale ale popular with football fans all over the region Dallas Sucks, a "beer for the fans."
So, I have convinced you to visit Weyerbacher's Tap Room, eh? (Not that you even needed convincing, anyway...) Well, be prepared to take your tastebuds on an adventure  -- the tap room is located at Ferry Market so you'll get to enjoy a few pints of delicious beer while also grabbing a bite to eat from one of the market's many vendors!
Before you head there, note that their hours differ from other breweries in the area: Thursday through Saturday 12:00pm - 7:00pm and Sunday 11:00am - 6:00pm. Every weekend, Weyerbacher welcomes nearly 100 customers to their taproom. Let's help that number grow!
Just a 15-minute walk up the road is the historic New Hope Railroad, which first opened in March 1891. Originally part of the Reading Company, an organization responsible for bringing miles of railroad to the area, the New Hope Railroad, a single-track railroad, ceased operation in June 1952 (prior to reopening just a couple of decades later!). If you aren't familiar with the train station, nor the railroad, then be prepared to buckle your seatbelts -- you can actually still climb aboard and go for a ride through beautiful Bucks County! Plus, what's even better is that the NHR offers special seasonal rides, like the North Pole Express (Santa and cookies? Count me in!).

Back in the 1830s, the Philadelphia and Reading Railroad, one of the first railroads in the United States, was chartered to construct a line between Philadelphia and Reading, forming what would become the Reading Company. The track between Reading and Norristown opened in July 1838 and the full line officially opened on December 9, 1839. Operating as a commuter network out of the Reading Terminal in Philadelphia, most of the tracks became electrified in the late 1920s, the New Hope branch becoming one of the first. 150 electric units from Bethlehem Steel were subsequently ordered and the electrified services began on July 26, 1931.
Prior to its extension to New Hope in March 1891, the single-track New Hope Railroad originally ran from Philadelphia to the Hartsville Station near Bristol Road. Being that it is a single track, the railroad created passing sidings at Lahaska, Buckingham Valley, Wycombe, and Ivyland. Both Wycombe and Lahaska are still used today for storage and uncoupling purposes, respectively. The other sidetracks and sidings are mostly used for the storage of out-of-service freight and maintenance cars. 
Despite being passed around through several different organizations, the NH&I eventually prevailed in 1990 when the Bucks County Railroad Preservation and Restoration Corporation (BCRP&RC) purchased the railroad, restoring it to its current state and opening up a whole world of adventure for locals and tourists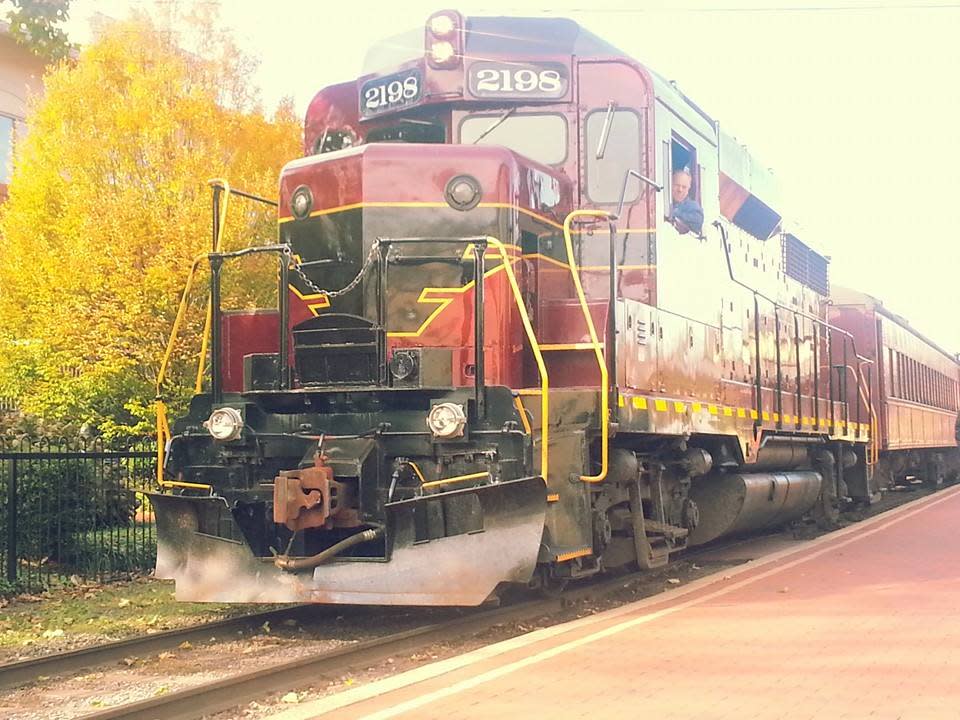 The New Hope Railroad offers year-round excursions featuring live narration, as well as numerous tours providing breakfast, lunch or dinner. Plus, you can't miss the seasonal excursions, including the fun Easter Bunny Express, incredibly colorful Fall Foliage trips, spooky Haunted Halloween Train, the wonderfully-festive North Pole Express and the Santa's Steam Spectacular. Purchasing your tickets online in advance is recommended, but depending on availability, you can usually grab a ticket at the station, too.
So, ladies, go ahead, break out that puffy dress, and fellas, throw on your top hat, and take a trip back in time on the New Hope Railroad! Grab a front seat, whether coach or first class, take in all of those spectacular scenes Bucks County has to offer, then cap off your fantastic day with a refreshing pint or two of Weyerbacher beer!