Every once in a while I come across something in Bucks County that makes me feel like I'm right smack dab in the middle of a Hallmark movie. The unique experience just feels like something that would only take place in scenes from a quintessential/picturesque movie. Open Harvest at Wycombe Vineyards was one of those moments.
Open Harvest days are events held by Wycombe Vineyards in Buckingham, where you can actually be part of the wine making experience. I mean, come on, where else can you do that? Each Sunday throughout September and October, attendees get to pick grapes, taste them, learn about the wine making process, and after your morning of work, you're treated to a homemade barbeque and glass of wine. One of the best parts…it's all free! On top of that, you receive a pass, good for a year, for free tastings and 10 percent off each purchase at the winery.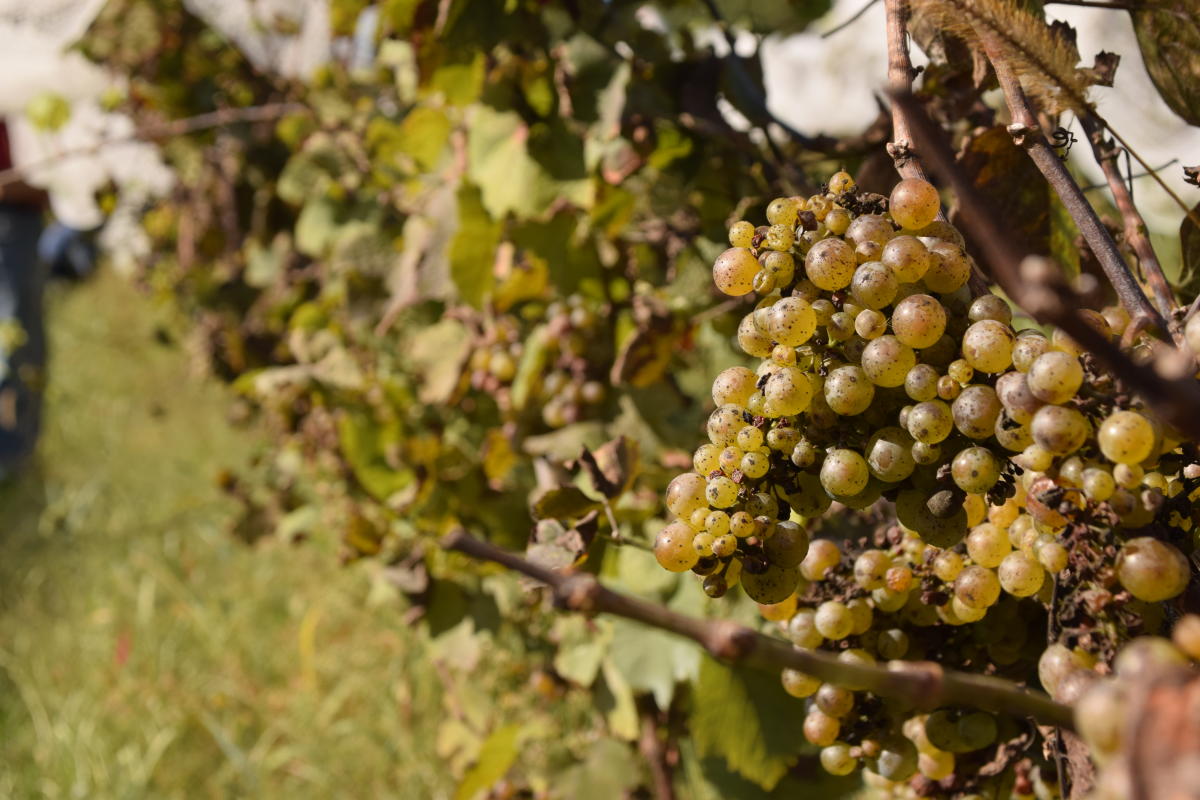 Wycombe Vineyards has been family-owned since 1925 and was originally formed to support the family pork business which delivered meat products to country stores throughout Pennsylvania and New Jersey. Then, in 1965, the land was used to produce sod, creating a unique soil make up for an eastern vineyard. In 1999 the first test planting of vines was completed and they now boast 10 acres of vines. It's easy to see that this winery is unique, not only because of its history, but because of the family roots that are still present in the fields to this day.
For our Open Harvest day, we arrived at Wycombe Vineyards with our garden gloves and clippers. They recommend you bring these items along with a hat for sun protection, as you spend most of the day out in the vineyards. No clippers? No worries! They have a few pairs you can borrow for your grape picking adventures. Afterwards, we headed out to the vines to pick the grapes!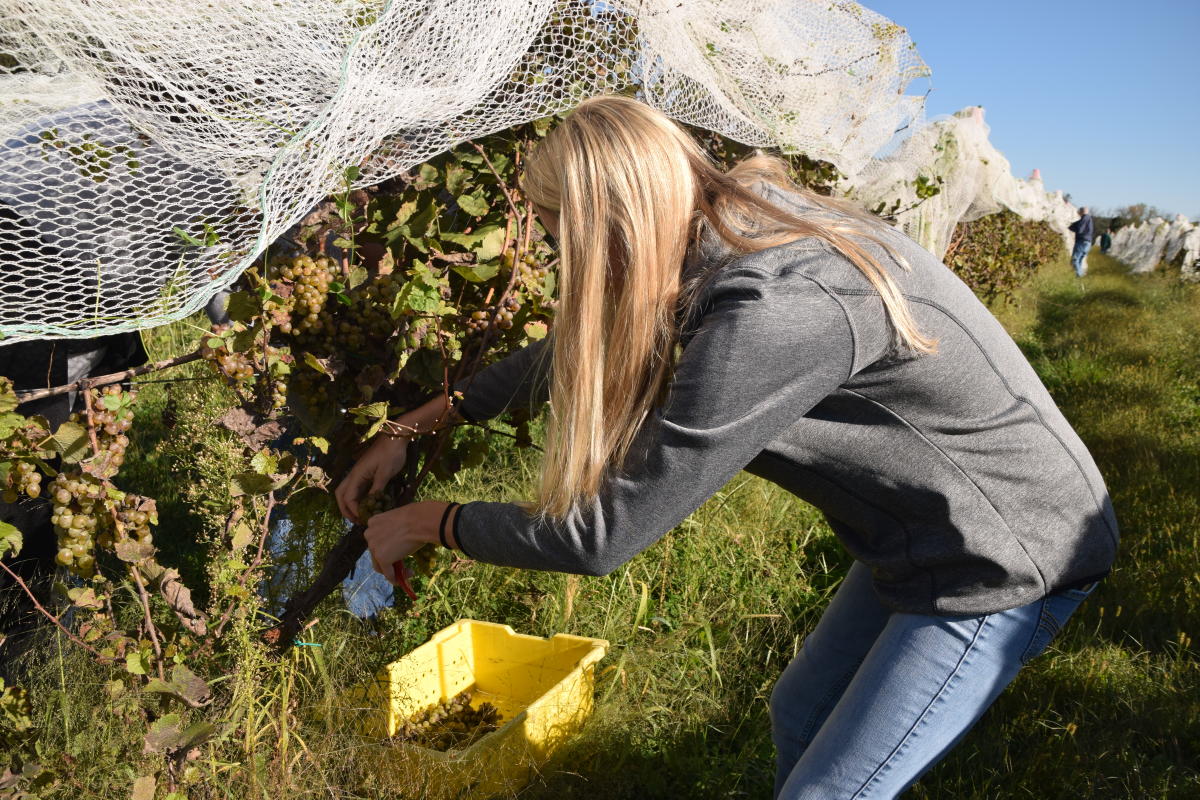 The expert staff demonstrates proper grape picking technique and shows you the wines that will be made with the grapes you pick. We started out picking traminette grapes and then moved on to picking Riesling grapes later in the morning.  
We had so much fun walking through the beautiful vineyard, tasting different grapes, filling the bins and meeting great people.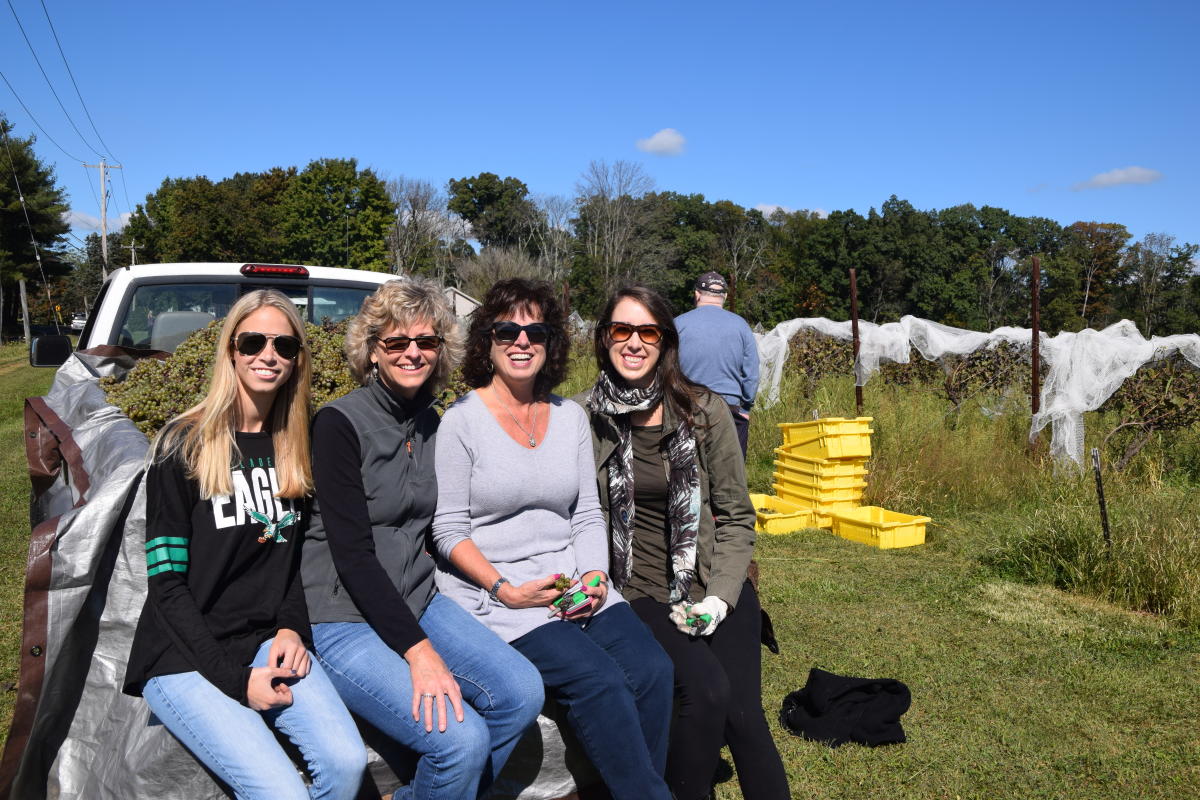 Once we finished picking, we headed back to the winery's tasting room where a homemade barbecue awaited us on the back deck. Grilled sausages, juicy hamburgers, fresh salads and tasty desserts were just a few items among the assortment. Along with the barbecue, they gave each person who helped with harvesting a free glass of wine from their tasting room.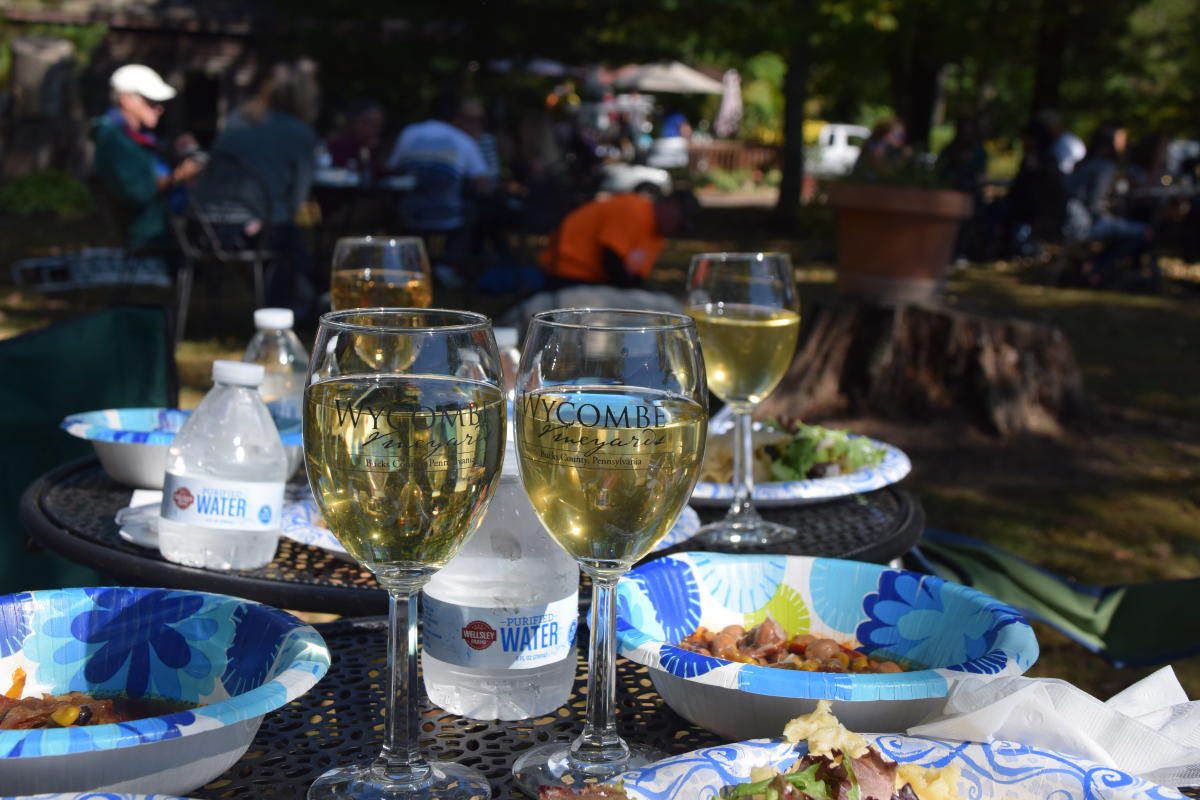 During our picnic, one of the owners came around with a pitcher of juice made from the grapes we just picked! It doesn't get much fresher than right off the vine! After tasting the wine, he told us the details about how the flavor changes as it turns from juice into wine.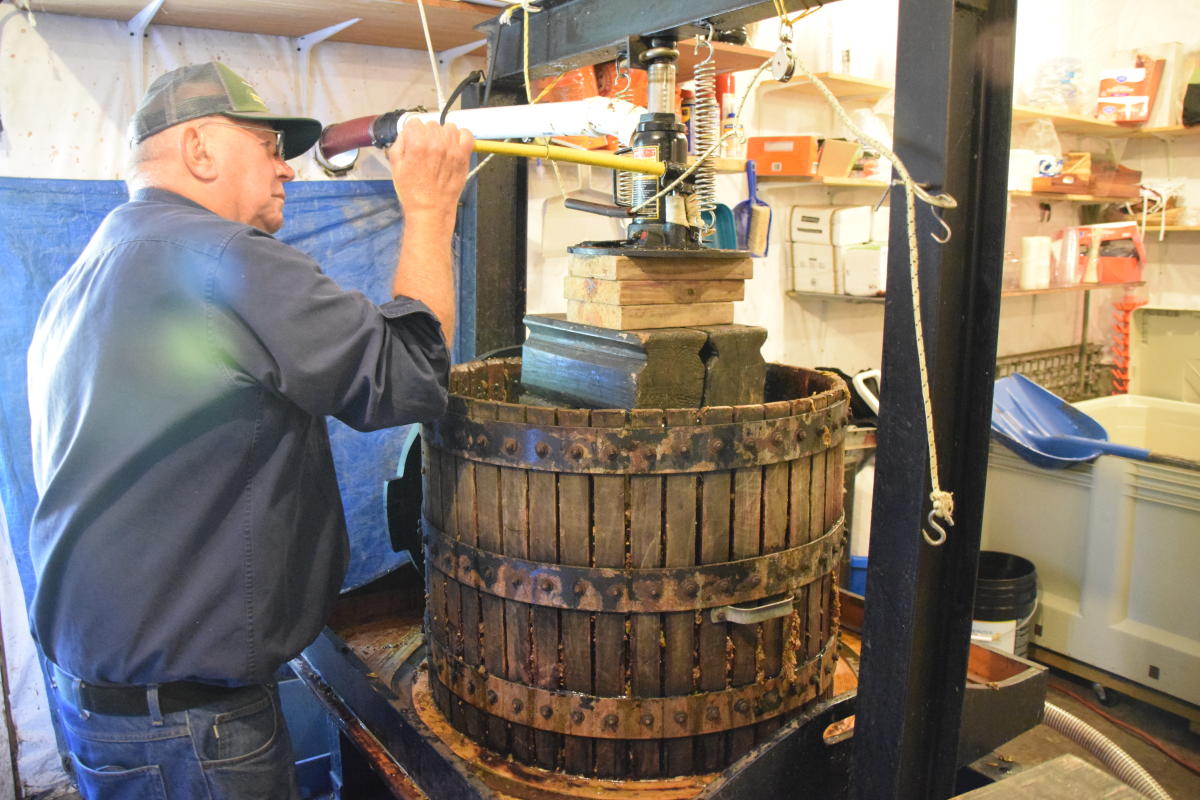 We even got to see where they were already pressing the juice from the grapes.  It was fascinating to learn about the process the grapes go through before eventually being bottled and sold at the winery.
To join one of their next Open Harvest days, visit Wycombe Vineyard's website and sign up for their mailing list. You'll receive an email for the next event. Spots are limited and fill up quickly so I recommend not waiting if you want to be part of this unique experience before the season is over.