This summer, Pennsbury, the school district where I teach, offered its first ever field trip (a summer learning opportunity) for staff members through its Partnerships of Diversity courses. By collaborating with The African American Museum of Bucks County, this amazing morning touring the Underground Railroad stops in Bucks County was made possible! 
There were 40 of us who hopped on a yellow school bus just like we do with our students when attending a class trip. Throughout the morning we learned about the important role Bucks County played as a way station and a transportation hub in the Underground Railroad, along with the history and work that was involved. I truly was astonished at how much I did not know about the history of my own hometown and where our school district is located in the County.
The Underground Railroad represented hope for a new life for so many. It was a secret network of hidden and safe places that helped runaways on the journey north. Abolitionists and kind communities, like those in these Bucks County areas were a part of this incredible movement!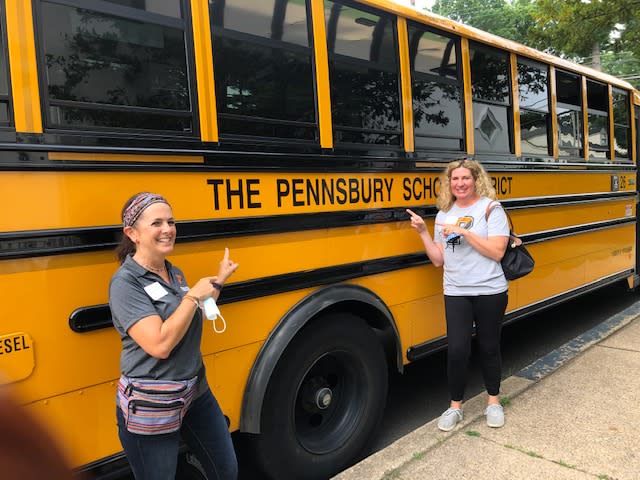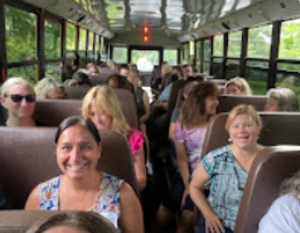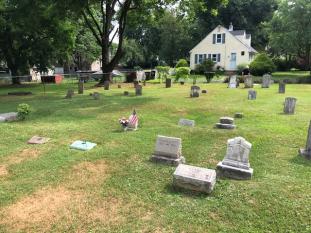 Our first stop was the historic AME Church, located in Bensalem Township. Did you know that this is the oldest Black church in the township and allegedly where Benjamin Franklin conducted his famous kite experiment? Back in August of 1818, a group of freed slaves founded this sacred place. The congregation, who were the original settlers of the area, started out by meeting in the woods owned by a Quaker farmer. These courageous individuals were the first members of the church. Before creating a permanent structure in 1832, the congregation met in many homes. 
What I found so interesting is that the oldest man who was a Union Army veteran of the Civil War is buried right here in the adjacent graveyard. What an awesome lesson in bravery and faith after hearing Pastor Jones speak to us in the church. She was so grateful and positive in her message.  It made me so thankful and appreciative of this area's history!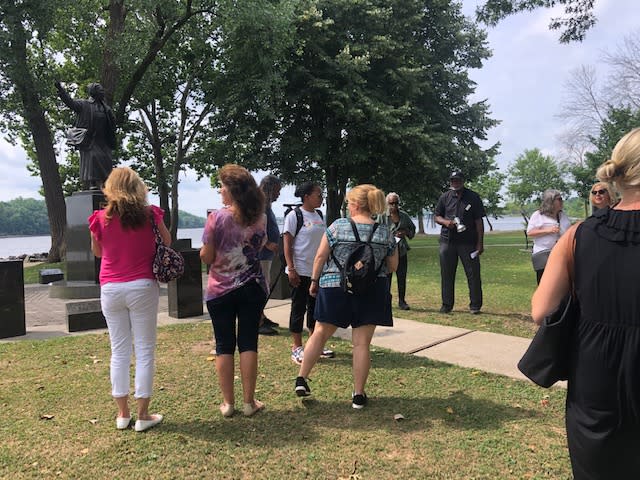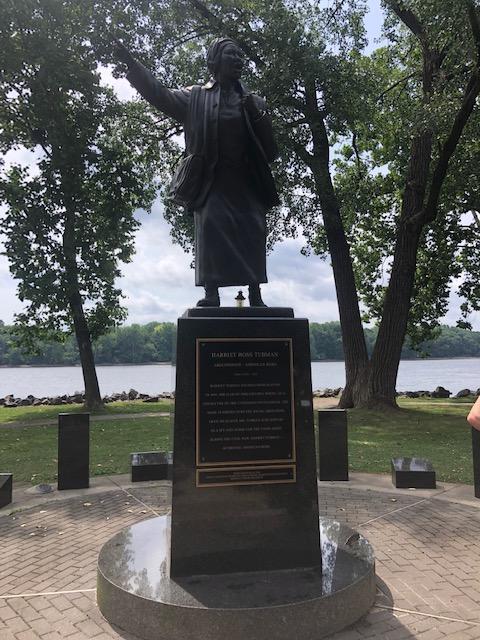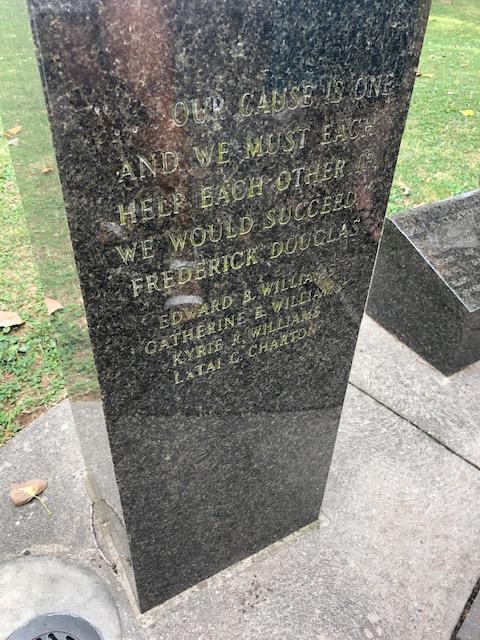 Our second stop on the Underground Railroad Tour was Bethlehem AME Church in Langhorne. It started out as a small log cabin in 1817 and for more than twenty years was the only deeded Black religious society in the County. They, like the Bensalem AME Church, met in houses to baptize and marry members of the congregation before becoming the building and community they are today.  So much courage was demonstrated through previous members as many were members of the New Jersey Branch of the Underground Railroad from the 1840's to 1860's.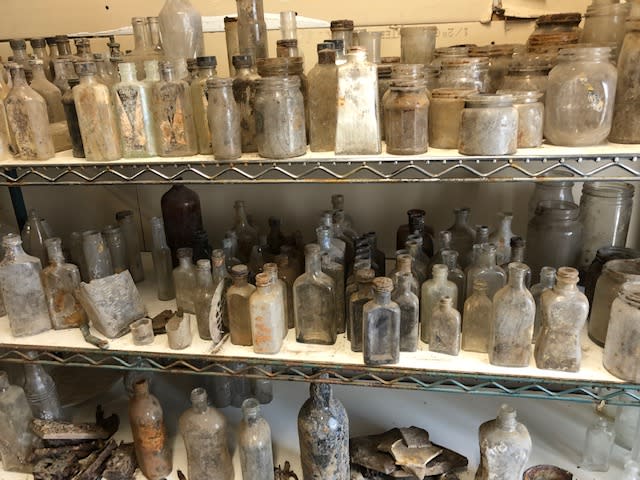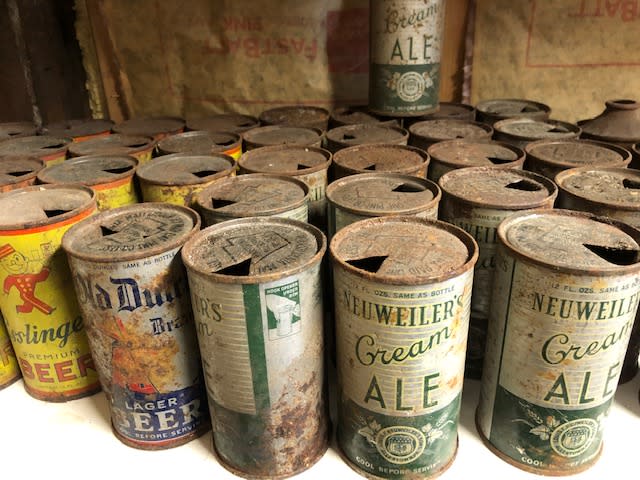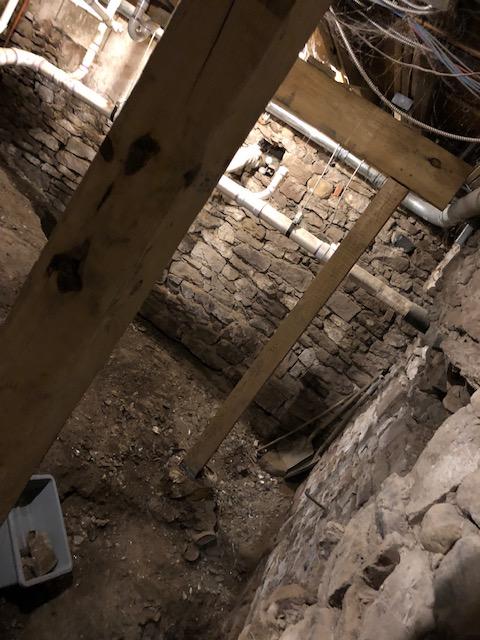 Stopping at the statue of Harriet Tubman in Bristol is a must-see. Besides the fact it sits right on the border of the beautiful Delaware River and is connected to Lion's Park, this monument represents the determination and courage of so many who have made positive contributions to society as we know it. Harriet was an integral part and reminder of the fact that many slaves, hidden beneath cargo on canal barges, used this waterway as a means to reach safety in the north. The statue of this heroic and determined woman even points toward the North Star! It reminded me of what one of my roles as an educator and parent is to my students and kids, which is to teach them that we can all make a difference if we step in the right direction in a positive way.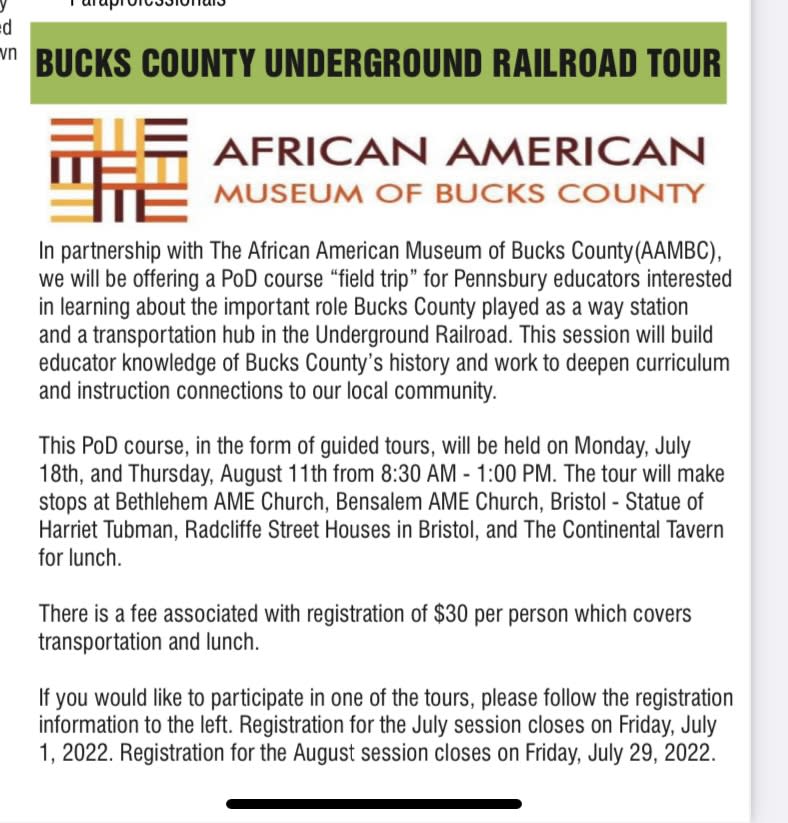 Finally, our last stop was in an area that I frequent quite often: Yardley, PA. We visited and had lunch at the Continental Tavern, just two blocks from the Delaware River. This location, which still has its original foundation, was built in 1877. Until recently, previous proprietors were not aware of the treasure of history that is being uncovered beneath the building as we speak!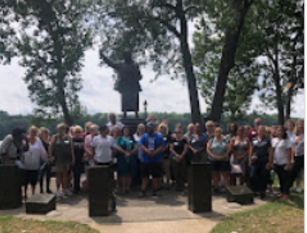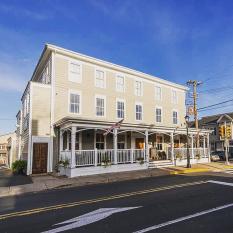 Frank, one of the owners of this establishment, a retired airline pilot and American history enthusiast, showed us a short film on the history of the building. A large cylindrical chamber was found beneath the building below the kitchen. This 15 by 15 foot space had stone walls and must have been accessible by a trap door from above because there is no entrance to the chamber from the outside or other parts of the basement.
What was amazing to us all was to learn that a stone tunnel with a five foot diameter was found not too long ago, indicating by local Underground Railroad historians that this tunnel was connected to a series of tunnels which came up from the Delaware Canal! This building, along with a few other Yardley structures, were stations along the Underground Railroad back in the 1800's. A bonus was that the excavation has turned into an archaeological dig where so many artifacts have been found, including nearly 10,000 empty whiskey bottles from the Prohibition Era. 

If you're looking for an educational and historical itinerary to add to your trip in Bucks County, take your friends, family, students, parents, or YOURSELF on a tour of the Bucks County Underground Railroad. Follow Visit Bucks County's list here!