When it comes to renovating historic homes in Bucks County, Jeff Devlin is the local expert. He's been restoring old stone structures to their former glory for more than 20 years and is about to premiere season two of his show "Stone House Revival" on DIY Network. The show follows this Langhorne native as he brings new life to homes in and around Bucks County, while preserving their historic authenticity. 
I recently sat down with Jeff to find out more about reviving structures in this area and also got a sneak peek of season two of "Stone House Revival," premiering on Wednesday, April 12 at 9pm ET on DIY.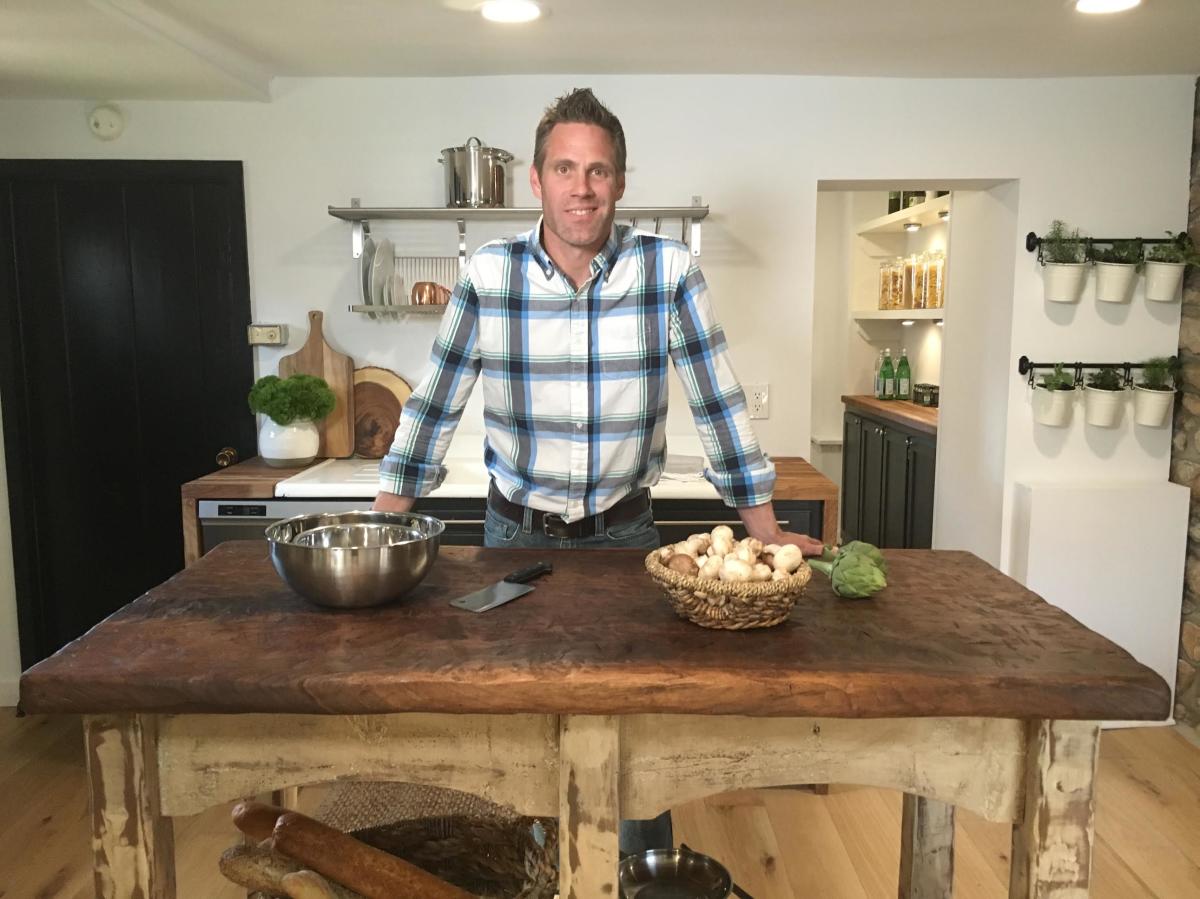 Brooke Hillman: How did you get started in this business?
Jeff Devlin: About 20 to 25 years ago, I started working on odds and ends projects around houses. As I started making money with it, I began to see a career in carpentry. I wasn't very good in the beginning, but it was a progression.
The TV part was a fluke. I had a friend who knew I was into carpentry and told me he was coming over to test out his new camera and film me doing some work around my house. Next thing I know, I'm getting a call from HGTV.
BH: What's your favorite part about being a carpenter and working on the show?
JD: Getting to do things I never thought I would be able to do. I didn't think I would be where I am today, be able to build what I can build and do what I can do.
It's also those moments when people stop me on the street to say thank you and that what I do makes a big difference. I'm getting to bring light to Bucks County and Chester County. People locally are really connected to the area and when they see places they recognize, they get excited about the history of where they live.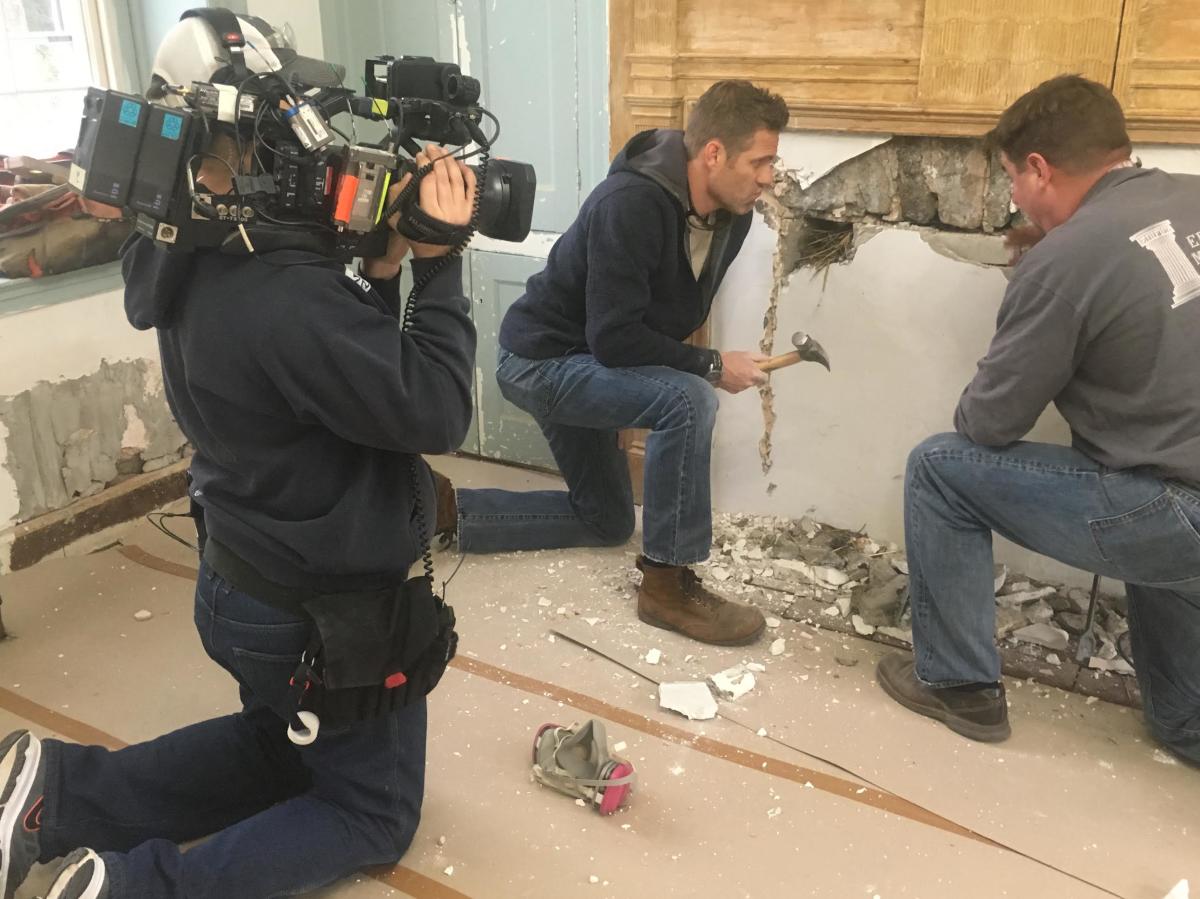 BH: Watching your show, it's obvious you have a love of history and a love for what you do...which came first?
JD: The love of what I do. That's what created my love of history. I would decide I wanted to try a project and I would look up how to do it, and discover the whole history behind it. That's when it gets exciting. I'm excited to still be learning at 43.
BH: Given your experience, what advice do you have for someone looking to purchase a historic home?
JD: If you're buying an old house, planning is everything. Write it out on paper and determine how many hours it will take, whether you are capable of doing everything on your own…plan and prioritize to save yourself some headaches. 
If you're interested in carpentry, woodwork or construction, this is the best career for those who choose it. You get business experience and vocation skills, and you get to put your signature on everything you build.
BH: What's special about the homes in Bucks County compared to other areas?
JD: Where we are has a certain style of building. In this area, there's a lot of stone in the homes. You'll find serpentine and sandstone, where up north, there's a lot more timber frame structures. With old farmhouses, they're all different. You can almost tell when something was built by how it was put together. To be able to unearth that story means so much more than I ever thought.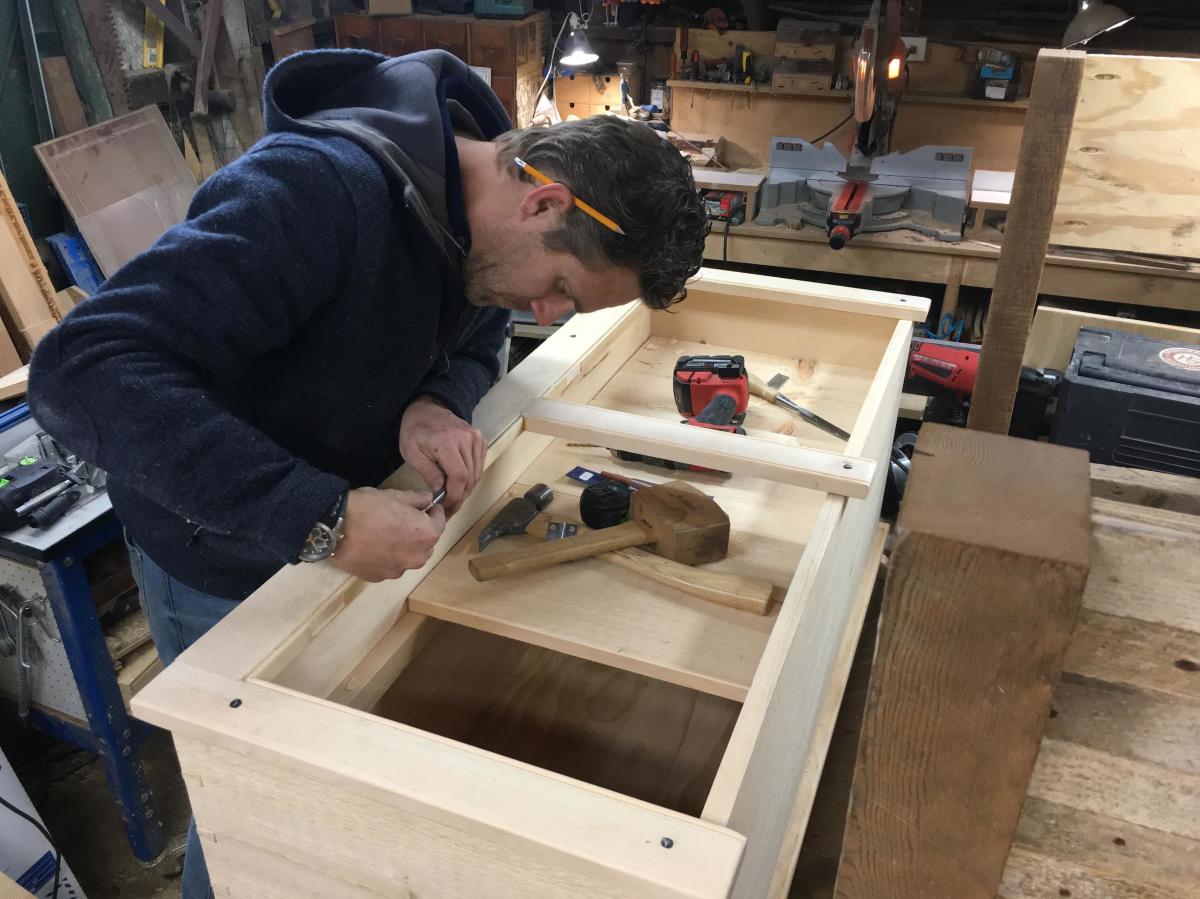 BH: What are some of your favorite Bucks County spots?
JD: Washington Crossing is one of my favorite areas. I like taking a slow drive along River Road or just sitting on the edge of the river. I imagine what it would have been like back in Washington's days and put myself in that setting.
Growing up in Langhorne, Newtown also became one of my favorite towns. I would ride my bike there as a kid and I remember being drawn to the stone structures. There's a cute tavern on the corner, a small tennis shop, the old movie theater - I still go to that small hardware shop - and when you get a cup of coffee, people remember who you are…it's that "Cheers" effect. It's just cool to see that kind of town.

BH: What are you most excited for in your upcoming season of Stone House Revival?
JD: There are a couple of things that we're doing a little differently. The first season was a learning experience. We learned what the audience liked and didn't like and changed a few things. We took on some renovations with bigger problems. One project in New Britain was supposed to just be the first floor and second floor of a spring house and it turned into renovating the entire spring house.
It's a lot of work, but seeing that really makes you slow down and appreciate how things come together and the history behind it.
To catch this episode and other Bucks County renovations, don't forget to tune into the premiere of season two of "Stone House Revival" at 9 p.m., April 12 on DIY.
Photos provided by Jeff Devlin.